The Western Balkans still haven't forgotten their bloody and violent conflicts of the 1990s. Reconciliation, understanding, trust, and overcoming past trauma still seem far away.
Enter Biber (Bosnian-Croatian-Serbian for pepper), a short story contest that has been running for several years under the auspices of the Centre for Nonviolent Action (CNA).
The contest seeks to find short stories from regional authors, both already established and up-and-coming, which can facilitate social change through art.
So far, more than a thousand stories have been submitted and 75 published in three volumes. The stories can be written in BCS (a somewhat clunky acronym that stands for Bosnian-Croatian-Serbian), Albanian or Macedonian.
Now, the contest has been opened for submissions once again, until December 2020.
To find out more about this initiative and what it represents, we spoke to Davorka Turk from Zagreb, one of the members of the CNA.
"The CNA aims for a society of sustainable peace in which the development of critical thought, taking responsibility for society and community, reexamining one's attitudes, and accepting diversity are nurtured. For over 23 years we have tried to achieve these goals through our programmes of peace education, publishing, and video production," Ms Turk explains.
"Biber was inspired by a peace education programme – the training for peaceful conflict resolution – based on the idea that art can inspire social change," she continues.
Stories that come out of Biber are different in style and execution but are somehow connected to the experiences of the violence and war of the 1990s.
Through these socially and politically engaged stories, the organisers of Biber believe that society can be changed for the better.
"Stories can bring us closer – talking about what hurts us, what problems we have when it comes to the wars of the 1990s and what to do about it. They are here to give us inspiration to build a more certain, safer, and freer future for us all," Ms Turk tells Emerging Europe.
Much has been said in the Western Balkans about "overcoming the past." The term is borrowed from German – Vergangenheitsbewältigung.
In short, it means a society that deals with the bad parts of its history. While the Balkans are still a long way from getting there, Ms Turk believes that stories can help.
"A good story can be much more than [regional] argument – the common, mutually conflicting narratives of who is to blame and who started it first. It can help us to put ourselves in someone else's shoes, to try to understand the layers of human life, and helps to overcome trauma from war, violence, refugeeship, and loss," she says.
A continuing issue for the region is one of trust. Narratives that paint the traumatic events of the civil wars as caused by "centuries of enmity" are common and widespread.
"Stories can help us overcome the barriers in reestablishing trust toward the people that for 30 years are being presented as 'archetypal enemies' in our societies," Ms Turk explains.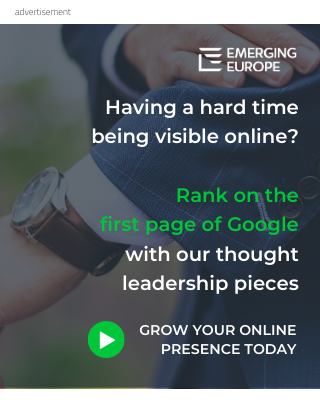 Pepper is here to sting, says the contest's website. Laying bare truth and emotion about a war can be seen as provocative. Especially in societies that haven't grappled fully yet with their own past.
Ms Turk says that provocation is more a consequence than an intention.
"Acting against nationalist patterns that are dominant in all post-Yugoslavian societies is not only provocative – but subversive too. It's not just politics, but also the media and education, all parts of the social structure that's set up so that it perpetuates militaristic and patriarchal patterns as socially desirable," she elaborates.
That mainstream society in ex-Yugoslav countries promote ethnic intolerance is a foregone conclusion to the region's academia and the NGO sector.
Each year, remembrance services and protests are held by NGOs such as Women in Black, but few things fundamentally change.
Nurturing a culture of remembrance that would include all victims remains key.
"Our research has proven that our cultures of remembrance are conflicted, one-sided, ethnocentric, based on collective victimisation that while not directly denying, at the very least ignore the suffering of the other. Numerous monuments remind us who are our enemies and usually only speak of how we suffered, which conditions us to become insensitive to the suffering of others. This only deepens the conflict and it is one of the main hurdles towards restoring broken trust," Ms Turk says.
In addition to the Biber short story contest, the CNA also conducts other projects aimed at reconciliation.
They include visits to places of suffering and remembrance by mixed groups of war veterans. This is in stark contrast to how state-sponsored memorials are held.
"We live in societies in which it is normal that remembrance of pain does not cross the 'us' and 'them' line. The key to reconciliation is caring for oneself and one's neighbours, empathy with the suffering of all sides, and a sincere desire and effort that it [conflict] never happens again," Ms Turk concludes.
—
Unlike many news and information platforms, Emerging Europe is free to read, and always will be. There is no paywall here. We are independent, not affiliated with nor representing any political party or business organisation. We want the very best for emerging Europe, nothing more, nothing less. Your support will help us continue to spread the word about this amazing region.
You can contribute here. Thank you.