Just to be clear — I am not planning on climbing Mount Mepistskharo, which at 2850 metres is the highest peak in the Meskheti Range, a part of the Lesser Caucasus in southwestern Georgia. I am wearing business casual attire so I am clearly not prepared for that. Instead, I am getting on a minibus together with a group of foreigners who have come to Batumi to speak at a conference, all ready just to sample Adjara's treasures.
We are told that we are 20 kilometres away from our destination but it eventually takes us a bit more than an hour to get there. First we see the bizarre mash-up of architectural styles which makes up Batumi: 19th century buildings with ornate balconies, sleek modern and sometimes whimsical skyscrapers – such as the city's tallest, the 35-storey 200 metre Batumi Tower – or the Soviet-era blocks of flats. Then we take a narrow dual-carriageway south-east and we zigzag between parked trucks, people and animals wandering along the road.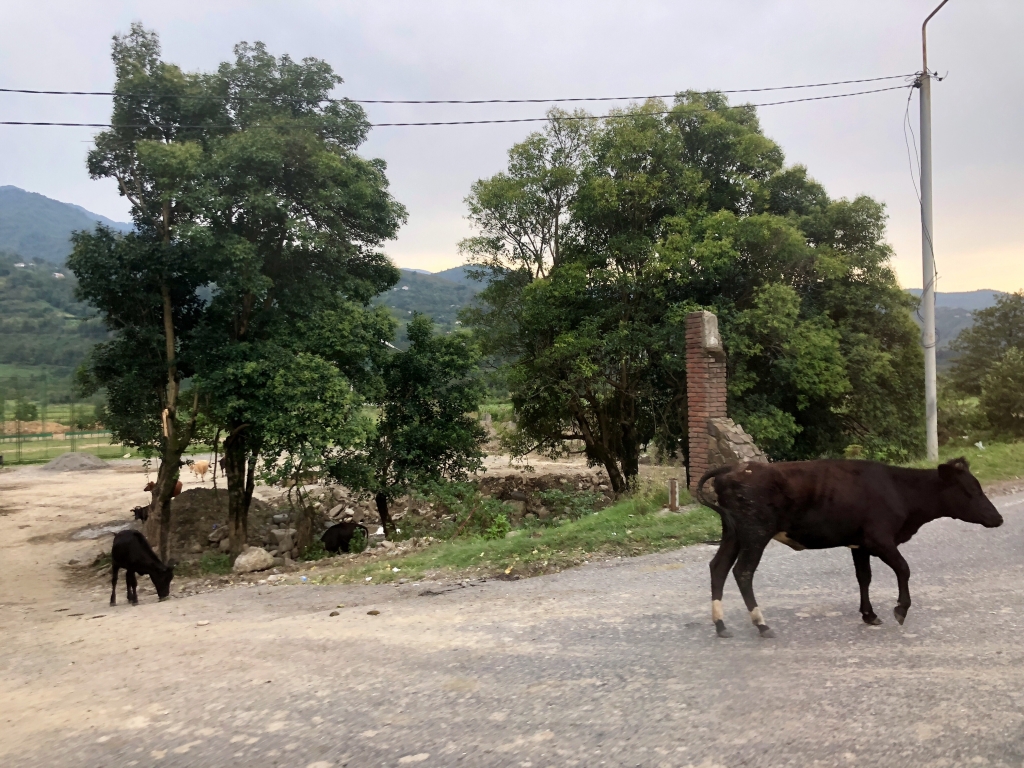 We are all intrigued by cows that don't seem to be bothered by the traffic and cross the street in front of cars. "Are these stray cows?" one of my fellow passengers asks. "That would be quite a lot of stray cows," I think to myself. "Of course,not!" our guide exclaims. "Cows are smart animals and their owners let them out for the day and they come back in the evening. They know exactly where their home is," she adds. The gentlemen sitting next to me looks at me with disbelief. "Don't people steal them? Don't these cows get lost?" he asks. "Of course, if cows go too far away from home then they can get lost but this happens very seldom," our guide claims. Judging by the silence I can see it will take us all a bit of time to process that information.
We are all soon immersed however in the stunning views around us: the Chorokhi and Acharistskali rivers and mountain slopes densely covered in trees. A few minutes later we arrive at our destination: the Adjarian Wine House in Acharistskali.
Things develop very quickly here and we are soon treated to Georgian hospitality: Georgian bread — shotis puri or simply shoti; khinkali (traditional dumplings); Saperavi wine and churchkhela, a traditional candle-shaped candy. I have tried all of them before but the latter has always been quite hard (months having probably passed since it was produced). This time I sampled walnuts dipped in fresh grapes mixed with flour and left to dry. I am told that this is how Georgian people like to eat churchkhela, and I can see why.
Some of my companions must have thought this was our lunch, but it wasn't even an appetiser. Traditionally, Georgians consider guests to be a gift from God and their welcoming amiability is immediately apparent upon a traveler's arrival. And we were soon given a tour of the wine cellars to sample white, orange and red wines and eventually ushered to a large tent where our supra, a traditional Georgian feast, is going to take place.
The table already seems full with various dishes that make your mouth water but within the next couple of hours waiters bring more and more and to my surprise, they build plate cascades. Fresh vegetables, salads, breads, khachapuri, fish, meat — there's no end to new dishes.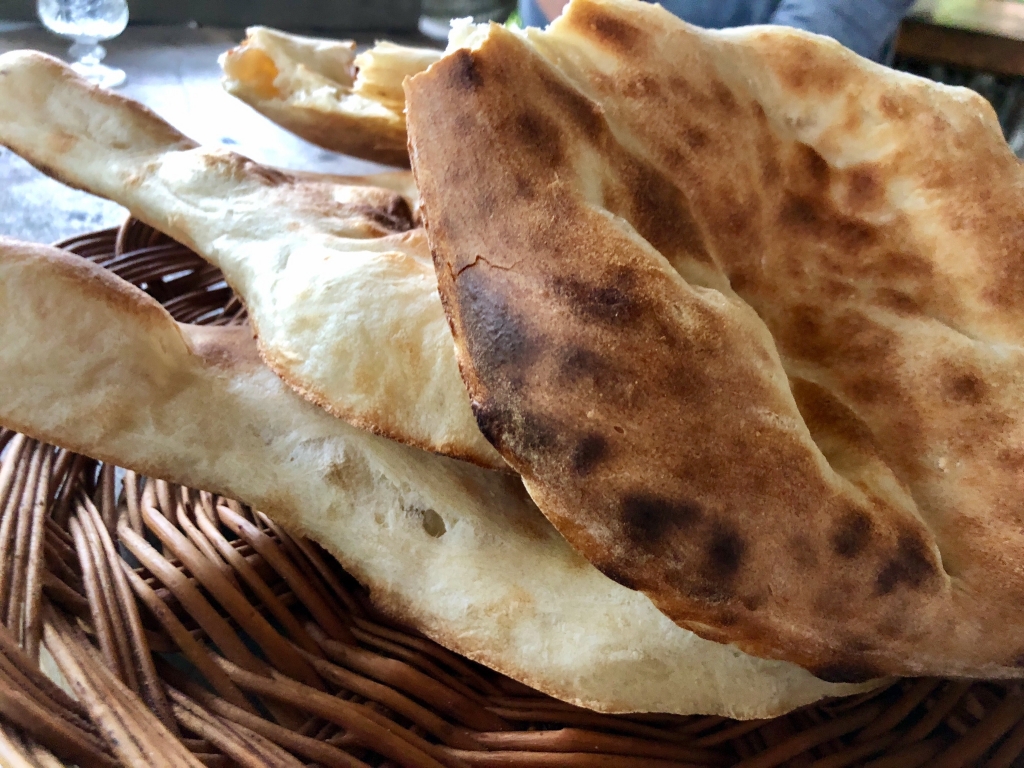 And then we are treated to some live traditional polyphonic singing and we are suddenly taken to the depths of the Georgian national culture — an exotic, mysterious and ancient tradition stretching back for millennia. A mix of Anatolian, European, Persian, Arabian, Ottoman and Far Eastern cultures have influenced Georgia's own ethnic identity resulting in one of the most unique and hospitable cultures in the world.
When the ensemble start singing Gaddagana (განდაგანა) we reach a catharsis. This traditional Adjarian song about a flirt between and man and a woman makes our hosts transcend the present and express a feeling of reflection, longing, melancholy and nostalgia.
In the meantime, new dishes are being served and I am brought back to reality. I could actually use some hiking to burn all the calories, I think to myself.