Emerging Europe speaks with Yura Lazebnikov and Oleg Krot, two Ukrainian esport-gamers who have turned their love of esports into a major international business poised to become a global phenomenon.
A common thread that links many technology entrepreneurs from Central and Eastern Europe is the need to think globally from the very beginning.
Often, it is the relatively small size of a firm's home market that necessitates a global outlook in order to ensure growth and scalability.
---
---
TECHIIA originated in Ukraine, but has since become a global firm with more than 1,000 people on board. TECHIIA today is a holding company that brings together a number of businesses across the world operating in IT infrastructure, software development and integration, real estate development, merchandise manufacturing and distribution, and esports.
"By 2016 or so we already had companies in 15 countries, all in diverse places, and to be honest it had become a bit of a mess," says TECHIIA's co-founder Yura Lazebnikov. "Yes, we dare to look beyond, but it became clear that if we wanted to grow the business it would need to be reorganised into the holding that would make everything scalable."
With its diverse interests now under one umbrella, Lazebnikov and co-founder Oleg Krot say that they are ready to turn their multi-million US dollar company to a multi-billion US dollar one.
"We invest our own resources and we attract investments. The plan is to expand into new markets and new industries. TECHIIA meets compliance requirements in all sorts of places and jurisdictions," says Krot.
"Now we are ready to deal with the US banks, the Asian banks, the European banks. We have everything they need."
Not the least of which is massive growth potential.
While Krot and Lazebnikov say that at present the largest part of TECHIIA's revenue comes from IT engineering projects and software development, it is in esports that they see the biggest scope for growth.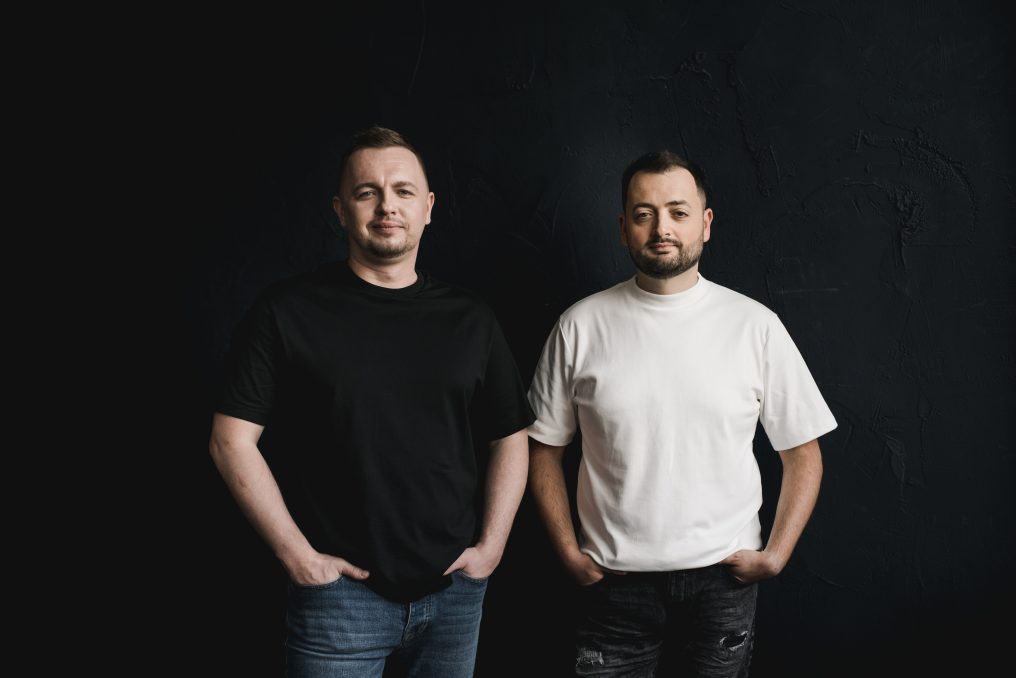 From hobby to global business
For the gregarious, globetrotting pair, gaming is where it all began.
Krot and Lazebnikov have known each other for 20 years, and met when they were both working on different IT projects but shared a passion for gaming: a love that neither appears to have lost.
They set up their first common enterprise, WePlay Esports, in 2012, to organise Dota and World of Tanks tournaments for gamers in Ukraine and CIS countries.
They went into orbit – a long one – and were soon organising several tournaments each week for gamers across the world.
But still they were unsure if their hobby could become a business.
"Then we were contacted by a representative of Logitech, the firm that makes the world's best gaming kit," says Krot. "They wanted us to help them promote their high-end gaming products, and I think that's when it all clicked: that's when we realised that this could be a whole lot more than a hobby."
They were right.
According to EsportChart, in 2020 streaming views increased by 83 per cent (not just in esports) due to the Covid-19 pandemic, and the number of streamers (influencers) increased by 154 per cent. These are record growth rates for gaming streaming.
According to Newzoo, a gaming and esports analysis firm, the value of the global esports market will climb to just short of 1.1 billion US dollars by the end of this year, of which 833.6 million US dollars will come from media rights and sponsorship.
This growth is driven by a sharp increase in the size of the esports global audience, with the number of global enthusiasts – defined as those who watch competitive gaming more than once a month – set to jump to 234 million in 2021.
Esports may have started out as little more than tech savvy youngsters finding ways to play against each other online, but quickly has become a global business and cultural phenomenon.
TECHIIA is no different, and has used its gaming expertise
But TECHIIA is far more than WePlay and esports.
Indeed, as Lazebnikov explains, while WePlay Esports was the first company under the TECHIIA umbrella to be founded, it has since been joined by several other enterprises that make use of the firm's tech expertise.
One of these is Enestech, a firm which develops software and hardware for the esports business. It has grown from a basic management tool used by a company-owned chain of gaming lounges to a full-blown, one-stop solution for thousands of businesses of all sizes across 65 countries. There is also J:Mind.Systems, an IT service company, and WP Merchandise, which produces, distributes and sells gaming, movie and comic book accessories, merchandise and equipment. Also, in-house venture studio VRTX Venture Lab, which discovers and grows new businesses for TECHIIA, was created in the holding. In total, now TECHIIA unites more than 10 companies and business projects.

Beyond Ukraine
TECHIIA has until now been built almost exclusively with Ukrainian talent, but that is changing fast, even if Covid-19 has slowed down its expansion in Asia, the US.
"Asia is the most loyal market for esports," says Krot. "In some countries esports has become a kind of religion."
Latin America is the next target, with a major new office set to open in Sao Paolo, Brazil.
"We do not see any borders or limits for our business," says Lazebnikov. "Our ambitions are global. We are ready for expansion."
But while both Lazebnikov and Krot are keen to point out that the business is now indeed global, they are proud of their roots and are setting about making Ukraine a European centre of esports excellence, and they have support from Ukraine's government to make that happen.
Last year the pair signed a memorandum of cooperation with the Ukrainian Ministry of Digital Transformation for the development of the information technology industry, construction of data centers, the development of esports, and STEM education.
The pair are effusive in their praise for the support that they have received.
"The digital transformation ministry understand that what we are building is something sustainable, something that will bring people to Ukraine, both physically and virtually."
Now, TECHIIA is willing to forge partnerships worldwide in different business industries – from IT engineering to real estate, from esports to data centres that will address the global problem of high-speed data processing.
But the pair are always ready to remember where it began.
"We never forget that this all started because we had a weird hobby: gaming," says Lazebnikov.
---
Unlike many news and information platforms, Emerging Europe is free to read, and always will be. There is no paywall here. We are independent, not affiliated with nor representing any political party or business organisation. We want the very best for emerging Europe, nothing more, nothing less. Your support will help us continue to spread the word about this amazing region.
You can contribute here. Thank you.