Emerging Europe's start-up scene is thriving: new money is pouring into the market all the time. To keep you up to date with the latest investments, innovations, movers and shakers, each Monday Emerging Europe brings you a handy round-up of the region's start-ups which closed financing rounds over the previous seven days.
---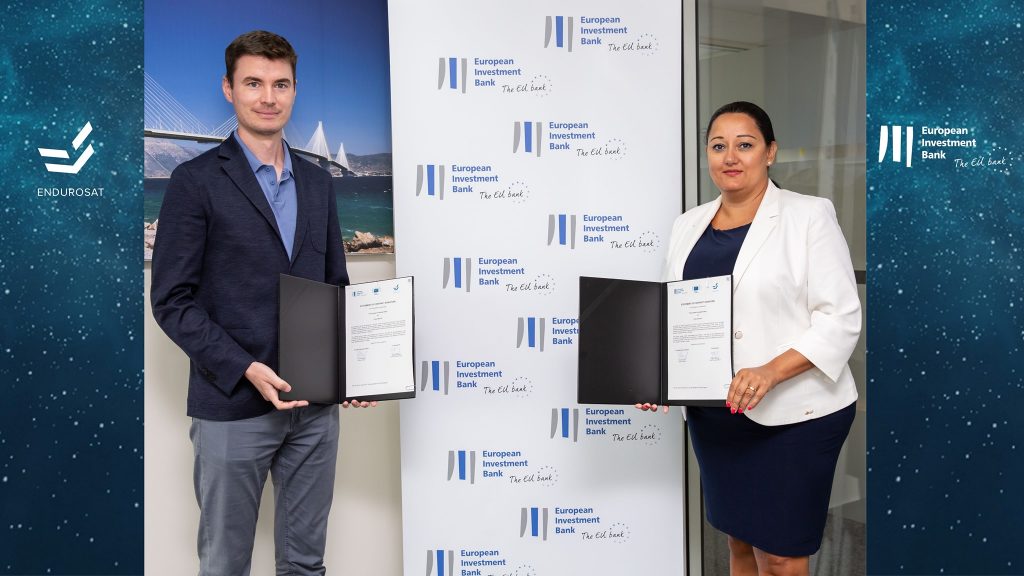 Bulgarian spacetech scale-up EnduroSat gets 10 million euros from the European Investment Bank
Bulgaria's EnduroSat, a company providing solutions for the global space market, and the European Investment Bank (EIB) have announced a venture debt financing agreement of up to 10 million euros.
The financing is being offered under a newly available venture debt instrument backed by the European Guarantee Fund, set up by the EIB to support companies during the Covid-19 pandemic.
"The first European Guarantee Fund venture debt signature with the Bulgarian scale-up EnduroSat is excellent news for the Bulgarian economy and Europe's competitiveness as a whole," says EIB vice-president Lilyana Pavlova.
"It promotes a new space industry segment that aims to democratise and improve access to space and related space technologies and applications for everyone in a way that respects the environment. As such, it will help boost jobs and innovation in a highly disruptive and cutting-edge sector that will define our future."
EnduroSat provides software-defined nanosats and space services for businesses, exploration, and science teams. It is one of the fastest growing spacetech companies in Europe recording a yearly growth of over 250 per cent.
Currently, the company is serving over 110 clients worldwide.
"The investment will streamline our mission of empowering academia, businesses, and science teams across the globe to test and validate their technology in space. EnduroSat has been working hard to develop software-defined NanoSats, offering simple in-orbit operations and data handling. Our Shared Satellite Service radically simplifies the process of getting your payload to space in a significantly shorter time," says founder and CEO Raycho Raychev.
---
Telekom Srbija launches 25 million euro corporate venture capital fund
Earlier this year, Telekom Srbija, Serbia's state-owned telco, announced that it would launch a VC fund aiming to invest 25 million euros over the next five years.
TS Ventures is now operational and accepting pitches through its website. Independent from its parent company, investment decisions will be handled by a team of domestic and foreign experts.
For Serbia, this launch is the first time that a major state-owned company has spun off into VC investments.
"Our short term goals are to form a quality team which will create a basis for development in the times ahead. Our long term goals are the idea that TS Ventures becomes the driver and a meeting place of supply and demand for innovation in this part of Europe," Davor Sakač, the fund's CEO told local media.
According to Sakač, the fund aims to start making its first investments into start-ups this autumn.
---
Top photo: EduroSat official Facebook page.
---
Unlike many news and information platforms, Emerging Europe is free to read, and always will be. There is no paywall here. We are independent, not affiliated with nor representing any political party or business organisation. We want the very best for emerging Europe, nothing more, nothing less. Your support will help us continue to spread the word about this amazing region.
You can contribute here. Thank you.