The European Union is alive and well.
Earlier this month, Croatia and Bulgaria got the green light from European Union finance ministers to join the European Central Bank's Exchange Rate Mechanism II (known as ERM II and sometimes called the eurozone waiting room), a key step on the road to adoption of the euro.
Both member states must now participate in the mechanism without severe tensions and, in particular, without devaluing their currency central rate against the euro on their own initiative, for at least two years before they can qualify to adopt the euro.
However, while – if all goes well – the two countries could in theory adopt the euro within three years, the reality is that neither is likely to meet all the convergence criteria anytime soon. Nevertheless, their membership of ERM II does send a clear message to other states that the euro remains a viable option and that it is not a closed shop.
Coming soon after North Macedonia and Albania were finally told that they could begin European Union accession talks, it also underlines the EU's ongoing commitment to the countries of the Western Balkans.
As for the EU's commitment to existing members, its 750 billion-euro Covid-19 recovery fund, finally agreed on July 21 after long days of often bitter debate, is as strong a signal as possible that it is very much still in business.
The EU did not begin the Covid-19 pandemic well – it faltered and failed to find a united voice. It is ending it very well indeed.
—
Business
Early investors and employees of Estonian fintech start-up TransferWise have sold 319 million US dollars worth of shares in a deal that now values the money transfer company at five billion US dollars. Matt Briers, TransferWise's CFO, says that the sale shows "we've built a business that is increasingly valuable in the eyes of a broad range of investors," adding that it had continued to grow and remain profitable during the Covid-19 pandemic.
Czechia and Slovakia have a long history of leadership in the automotive industry. The two countries have much to offer. Strategic locations, seamless integration with European markets, a skilled labour force, political stability and highly developed supply systems all mean that both Czechia and Slovakia are well placed for automotive success. But are they now about to fall victim to that success, with car sales plummeting around the world, not least in Europe? Portia Kentish finds out.
A major agreement governing the transfer of EU citizens' data to the United States has been struck down by the European Court of Justice (ECJ), leaving many companies that routinely transfer data between the EU and the US scrambling to find a legal way to do so.
Meet Wind Panel a Polish urban tech start-up looking to make wind energy affordable, simpler, and more efficient while also fixing some of the problems commonly associated with photovoltaic (solar panel) installations and traditional wind turbines.
—
Politics
What will emerging Europe look like in 2100? This question has tentatively captured the imaginations of politicians, economists, and social scientists alike for some time now, and all point to an overwhelming trend – a much more sparsely populated region. While the decrease in size of some nations in the region – particularly Bulgaria – has been no secret for some time now, a new study from the medical journal The Lancet reveals that the threat of depopulation is far more pronounced than it appears, and must be met with thorough and foresightful governance.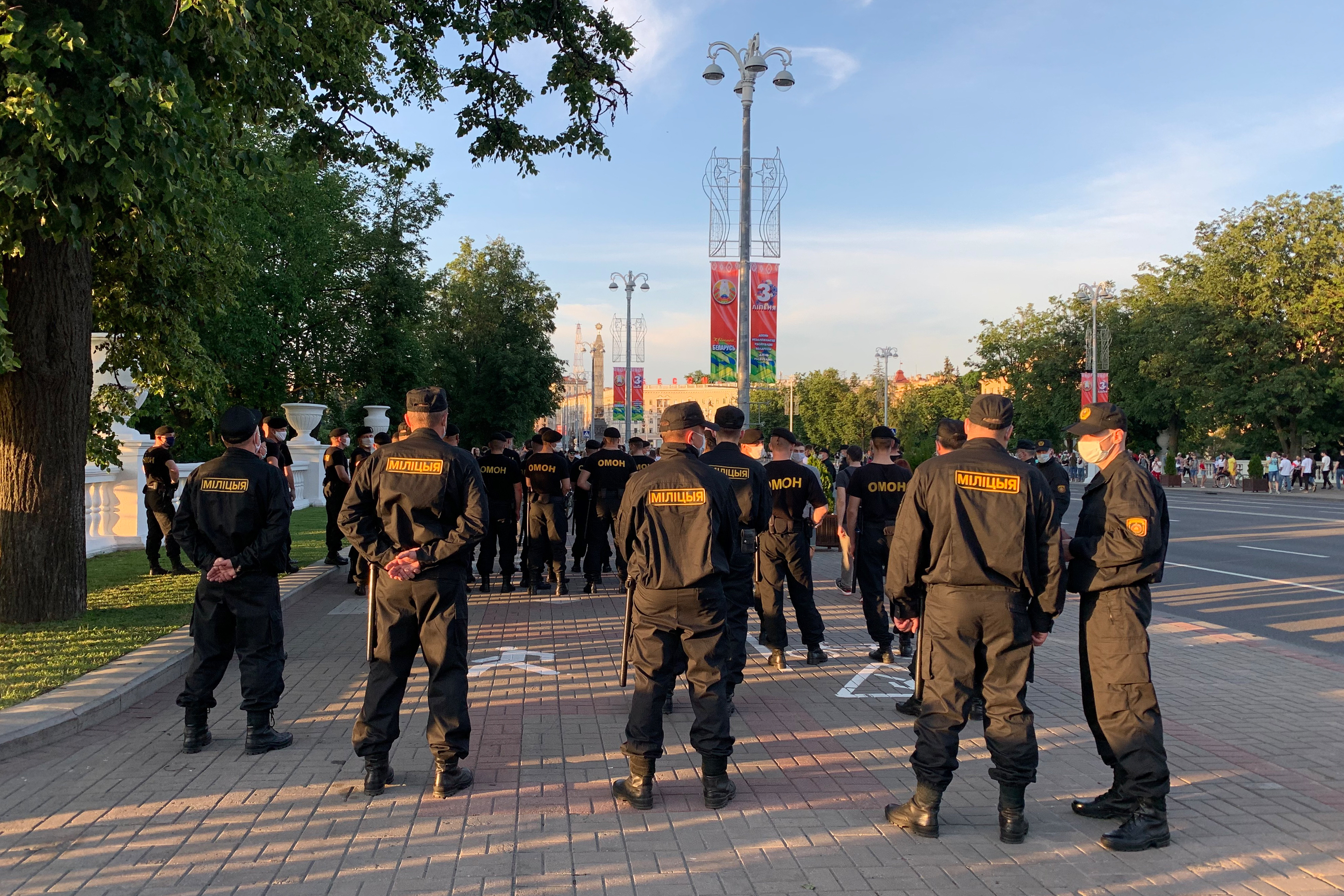 Ahead of a presidential election on August 9, the foundations of Alexander Lukashenko's regime in Belarus are crumbling. A broadly united opposition (or what's left of it, with so many leading opposition figures in prison or exile) is tightening the screw on a regime that has made a mess of dealing with Covid-19, compounding existing economic woes. Mr Lukashenko has responded the only way he knows: by taking harsh measures to maintain his grip on power, primarily by silencing the opposition. This time, the bully-boy tactics may not be enough.
For the first time since the late 1990s Kazakhstan's economy is expected to contract by a projected three per cent in 2020 before a moderate recovery of 2.5 per cent in 2021, according to the World Bank's latest Kazakhstan Economic Update. Although Kazakhstan's GDP showed mild growth at 2.3 per cent in the first quarter of the year, economic activity weakened in the following months as commodity prices dropped, trade declined, and Covid-19 preventive measures slowed economic activity.
The Croatian presidency of the Council of the EU drew to a close on June 30, with Germany taking over the reins for the next six months. Assessing the success – or otherwise – of Croatia's presidency is fraught with problems. The presidency – which allows countries holding it to set the EU agenda – began optimistically, with an ambitious programme of objectives, but like much else in recent months however, it was overshadowed by the Covid-19 pandemic that made crisis management the top (and indeed only) priority. 
Emerging Europe is a region of critical importance to the United States both politically and economically. While the countries in the region have undergone different phases of transition over the past few decades, by and large the emerging economies in the region have turned away, dramatically so, from the collectivist philosophies of socialism and communism and embraced a variety of free-market policies that have led to growing prosperity and stability. This piece by political analyst Stephanos Chaillou discusses how a return to pre-Covid-19 globalisation is growing increasingly unlikely, as new political imperatives and public pressure will accelerate the regionalisation of trade.
This is one of the areas to be discussed at a major event, survey and report, Emerging Europe and the US: Towards 2030, being held on August 27. Take the survey and sign up for the event here.
—
Culture
Is pop star Dua Lipa an Albanian nationalist? Probably not, but her Greater Albania social media post – she posted an image often associated with supporters of Albanian nationalism who believe nearby regions, including Kosovo, should be included within Albania – was a mistake.
Second-wave feminism is often misconstrued as an American-centric movement, yet its ideals of emancipation spread far wider and deeper. This is particularly true of Yugoslavia, where the 1970s and 1980s saw many female activists and artists ignite a necessary dialogue on women's place within a socialist society. One of the first and most prominent figures of Yugoslavian feminism was artist Sanja Ivekovic: we profile her life and work.
There used by a genre known in music circles as songs they never play on the radio. These days, there generally aren't any. In Romania however, there remains one exception: manele, still frowned upon by just about everyone in public, although often secretly enjoyed in private, behind closed doors.
—
That's it for now. Don't forget that we publish a beautifully curated look at the best of what other news outlets are saying about emerging Europe every Sunday: you can read last week's here, while on Fridays we publish our own round-up of key events from across the region. There will be another tomorrow.

—
Unlike many news and information platforms, Emerging Europe is free to read, and always will be. There is no paywall here. We are independent, not affiliated with nor representing any political party or business organisation. We want the very best for emerging Europe, nothing more, nothing less. Your support will help us continue to spread the word about this amazing region.
You can contribute here. Thank you.