The message from Belarus is clear: the threat of sanctions against dictator Alexander Lukashenko and leading officials in his regime who rigged Sunday's presidential election and have since carried out widescale repression of peaceful protesters is not enough. Yesterday we spoke to a number of people in the country's capital, Minsk, mainly business owners, who all told us that the throttling of the internet had impacted their firms.
"Most companies are finding a way for business continuity with a combination of technical measures (VPNs, dedicated channels) or relocating their key talent abroad," one company – which asked not to be named – told me. "Most difficulties were with mobile internet during the evening in cities, landlines are more stable. Today [August 12] it seems like internet is back on, so we'll see. But the problem is there is a state monopoly on external channels to connect the country with the world, so it's much easier to control the connectivity here than in most other countries."
Another entrepreneur summed up the mood in the country with a desperate plea: "We are struggling here," he said. "I mean not only the situation with the internet but in general. One man is killed in the US and there are protests all over the world. One is killed and hundreds of others are injured by police here and all we get is 'we should think about sanctions against Lukashenko'. F*ck the sanctions, he has never been in Europe except to Austria. He travels to – and keeps his family's money in – Dubai and Qatar."
You can follow events in Belarus at emerging-europe.com. I am in constant contact with friends and sources in the country.
Business
Encouraging more kids to get into the study of natural science subjects (STEM) is a challenge faced by most countries around the world. Propter, a Serbian VR edtech start-up, is ready to offer a solution. With the 97,900 US dollars it recently received from UNICEF's Innovation Fund, Propter – the first Serbian beneficiary of the fund – will be able to bring its ScioXR product to market. ScioXR is an open source extended reality (XR) platform that will feature games and other immersive content to help students learn about STEM. Nikola Đorđević speaks to its founder. ​
Croatian full-stack communications platform provider Infobip has raised over 200 million US dollars (around 170 million euros) in its first private equity round from the New York-based One Equity Partners (OEP). The new funding puts the firm at a unicorn-level valuation, and in a position to pursue strategic acquisitions in North America.
Even before the World Health Organisation (WHO) declared the Covid-19 pandemic in March, the scientific world has been focused on one thing – finding a cure. Due to the nature of the virus, there appears to be no silver bullet. While some medicines have eased symptoms, others, such as the Donald Trump-endorsed hydroxychloroquine, has left patients open to potential harm. However, as the world braces itself for a second wave of Covid-19, there have been some exciting developments that offer hope. One of these developments has been in emerging Europe, in Lublin, Poland. Portia Kentish finds out more.
The World Bank has warned that the Covid-19 pandemic could have a detrimental and long-lasting impact on education and human capital, economic and social development in Central Asia, where schoolchildren and students make up nearly half of the overall population. At an online briefing held for regional media, experts, academia, and development community in the region, the bank warned that the crisis threatens to deprive the younger generation of future earnings, as it pushes a large share of Central Asian students into functional illiteracy – the inability to read, write, and do math at a level necessary to be productive.
Podcasts
We recently began producing a series of podcasts, Emerging Europe Talks, discussions which offer insight and intelligence designed to help entrepreneurs, investors, governments and all knowledge-seekers navigate emerging Europe. The talks focus on innovation and technology, sustainable social and economic growth, and help the right people identify the right opportunities and trends. The podcasts are available on all major platforms. The Spotify link is here.

Healthcare Hackers, produced in cooperation with EIT Health Innostars, is podcast which brings to life groundbreaking concepts and solutions that fight diseases and improve human well-being. Innovative thinkers share their experiences, the opportunities they identified and the challenges they had to overcome. Find the first episode here, where we discuss the FRADE project, which stands for Pervasive Platform for Fall Risk Assessment.

Politics
Where other cities in Romania have progressed enormously in recent years – most notably Cluj in Transylvania, and Oradea in the western Banat region – the country's capital Bucharest remains an often chaotic, dusty, polluted place that during high summer can sometimes resemble the Middle East more than it does a major European capital. Now the city's former mayor wants his old job back. He is unlikely to be successful.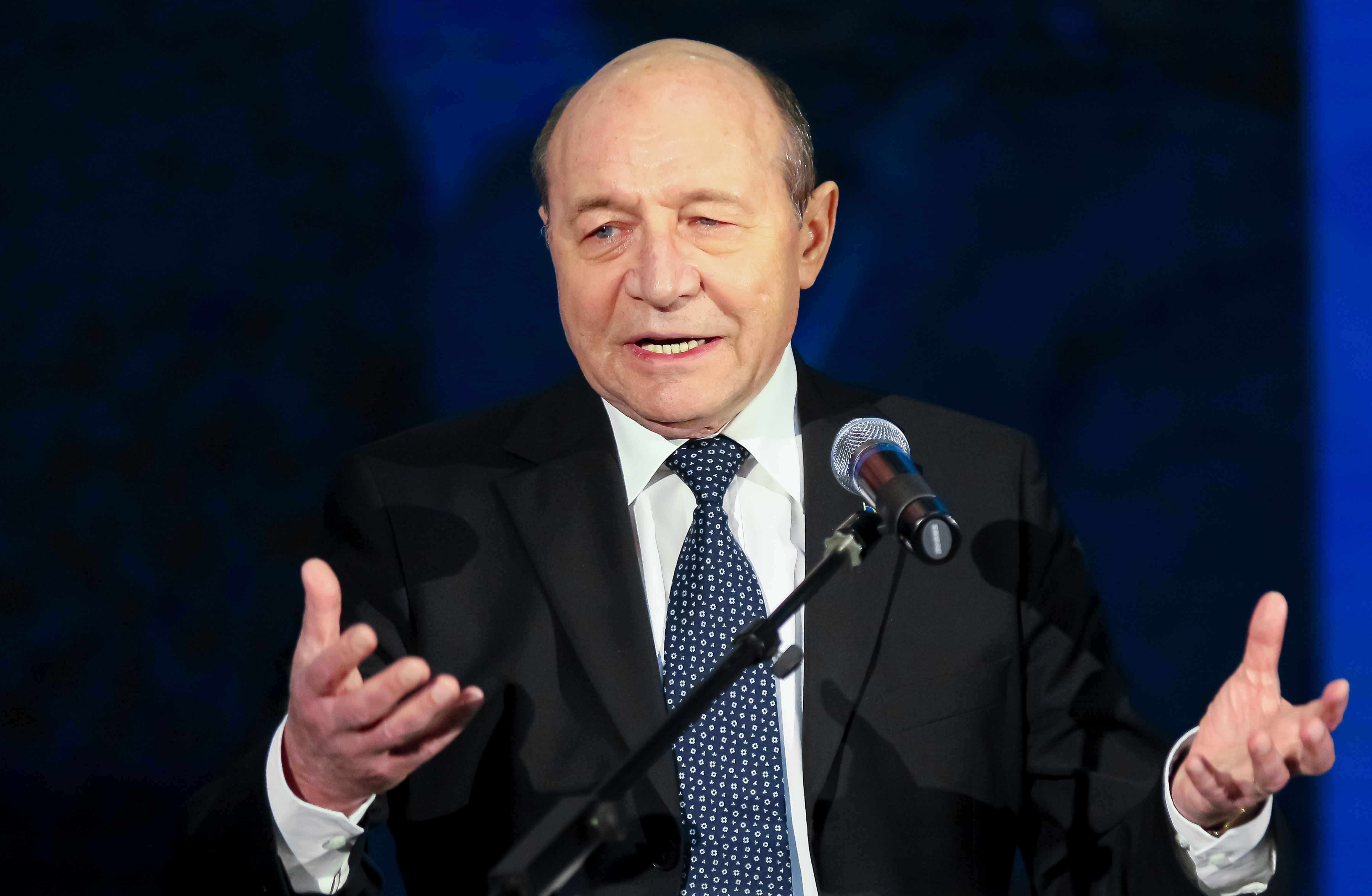 Hundreds of facial recognition cameras, supplied by Huawei, are currently deployed in Serbia's capital Belgrade, and thousands more are on their way, as part of an initiative police officials have said will make the capital safer. However, privacy advocates are sounding the alarm over what they claim are the far-reaching ramifications the use of the cameras could have on human rights and the privacy of citizens. They also point out that the way in which the Serbian Ministry of Interior has gone about deploying the cameras may not be lawful.
The EU is stepping up to the economic challenges posed by Covid-19 with a recovery plan entitled Next Generation EU worth 750 billion euros. Together with the new multi-annual EU budget, it all amounts to almost two trillion euros, to be dispersed through grants and loans to member states. But as member states rally in solidarity, mutualising debt, a looming issue persists: will the next generation foot the bill? 
Emerging Europe is a region of critical importance to the United States both politically and economically. While the countries in the region have undergone different phases of transition over the past few decades, by and large the emerging economies in the region have turned away, dramatically so, from the collectivist philosophies of socialism and communism and embraced a variety of free-market policies that have led to growing prosperity and stability. 
These, and many other topics, will be discussed at a major event, survey and report, Emerging Europe and the US: Towards 2030, being held on August 27. Take the survey and request to join this unique event here.
Culture
Launched earlier this year, Women Photograph Ukraine is more than just an Instagram page. It's stunning curation which aims to highlight the work of female and non-binary Ukrainian photographers, elevating artistic voices that are all too often drowned out.
A much-overlooked film about a much-overlooked genocide came to Netflix last weekend, in the shape of The Promise, a 2017 movie directed by Terry George and starring Oscar Isaac, Charlotte Le Bon and Christian Bale. For the director George, The Promise was a return to the themes of conflict and genocide he first explored in 2004's Hotel Rwanda. This time, the Oscar-winning Belfast-born director sets his against the backdrop of what most historians view as an undeniable act of genocide by the forerunner to the modern Turkish state, which resulted in the massacre and deportation of 1.5 million mostly Christian Armenians between 1915 and 1923.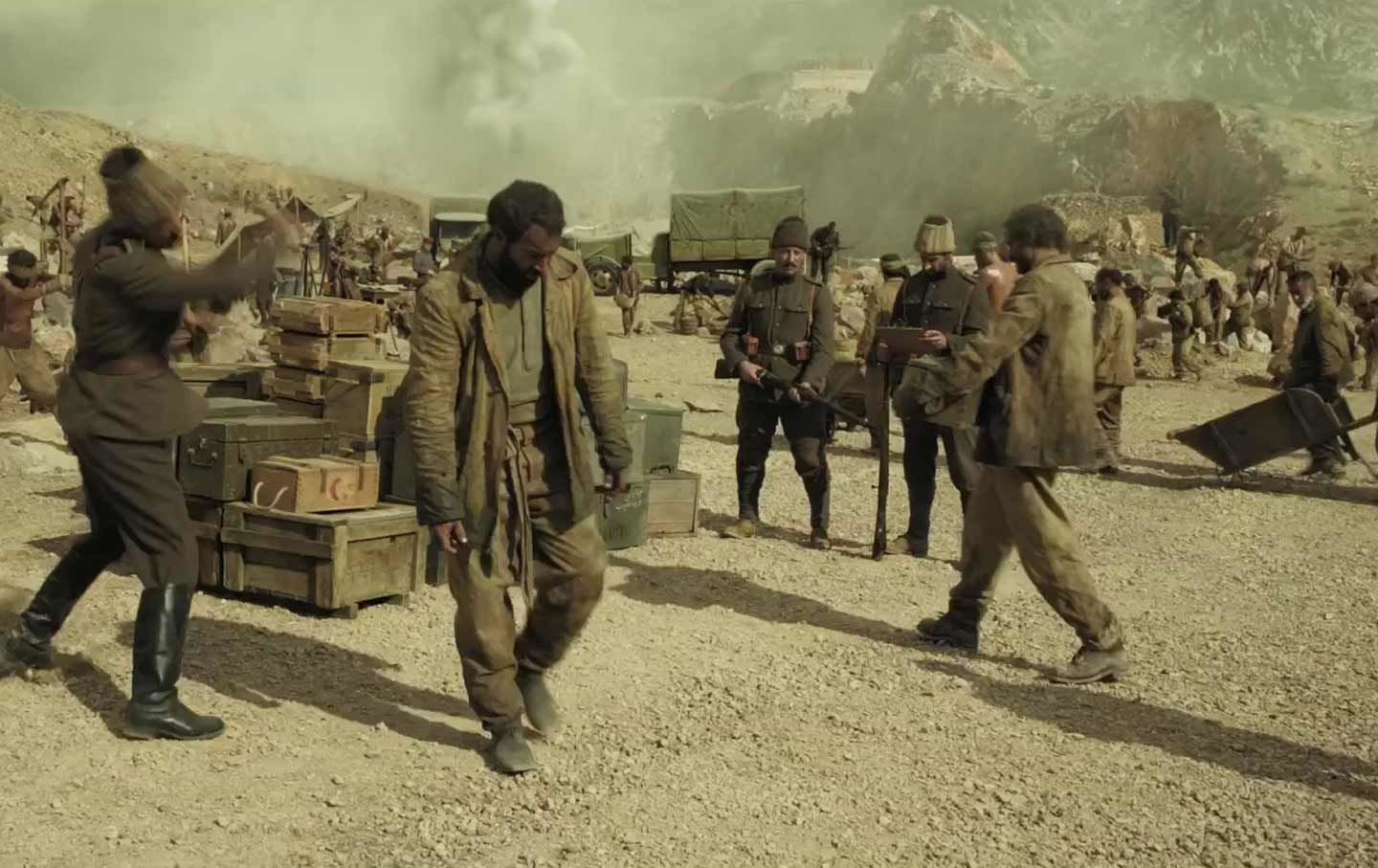 Some of Belgrade's streets are about to change their names, following a decision made by the Serbian capital city's council. Usually, this wouldn't be news. Unlike some of Europe's other cities, Belgrade changes the names of its streets so frequently that it's become a bit of a running joke for Belgraders. Is it 29th November Street (celebrated as Republic Day in the former Yugoslavia) or is it the Boulevard of Despot Stefan? It depends on when you were born. And what your political leanings are. So why have these latest changes made so many waves in the public and caused some pretty caustic debate? Nikola Dordevic finds out.
That's it for now. Don't forget that we publish a beautifully curated look at the best of what other news outlets are saying about emerging Europe every Sunday: you can read last week's here, while on Fridays we publish our own round-up of key events from across the region. There will be another tomorrow.

—
Unlike many news and information platforms, Emerging Europe is free to read, and always will be. There is no paywall here. We are independent, not affiliated with nor representing any political party or business organisation. We want the very best for emerging Europe, nothing more, nothing less. Your support will help us continue to spread the word about this amazing region.
You can contribute here. Thank you.