NATO Deputy Secretary-General Mircea Geoană said last week that the Covid-19 pandemic has led to a "hyper-acceleration of history", and that like all major turning points, it presents both challenges and opportunities.
"I come from a region that for a long time lacked freedom, and dignity, which is why I believe that at these difficult moments we should return to the values and foundations of what we have built. The NATO alliance represents one billion people and 50 per cent of global GDP. We are a formidable force and we must stick together and harness our strengths," said Mr Geoană, a Romanian.
"But we must also look at our weaknesses, which this pandemic has exposed. At NATO we have been working on boosting resilience, from energy to infrastructure, from military-civilian cooperation to natural disaster response. And all of the NATO members in Central and Eastern Europe have contributed a great deal, helping to create the unique set of tools that we now possess."
To meet today's challenges, and threats, it is important that countries on both sides of the Atlantic need to remain united, he added.
"There is no way that the US can do it alone. There is no way Europe can do it alone. We are two sides of the same coin. We are part of the same family of nations that love democracy and freedom, even if we do not always see eye to eye."
Mr Geoană made his comments while delivering the keynote address at Emerging Europe and United States: Towards 2030, a unique initiative exploring sustainable future relations between the emerging Europe region and the United States, organised by Emerging Europe on August 27.
Discussions covered a number of topics, from innovation to infrastructure and healthcare to finance, but it was the impact of the Covid-19 pandemic that unsurprisingly dominated proceedings, and which was the theme of the headline debate: Never let a crisis go to waste. You can read more about that discussion here.
Emerging Europe will produce a conference report including survey findings as well as executive summaries of all the discussions carried out online.
The report will be published by September 30, 2020. You can request to receive it here.
---
Business
The recent acquisition of BabbleLabs by Cisco Systems is a vote of confidence in the quality and competitiveness of emerging Europe's regional start-up and IT scenes. Nikola Đorđević speaks to Marcin Hejka, the co-founder and general partner and OTB Ventures, one of the companies that invested in BabbleLabs' series A round, about how talent is the main competitive advantage of the emerging Europe start-up and IT ecosystem.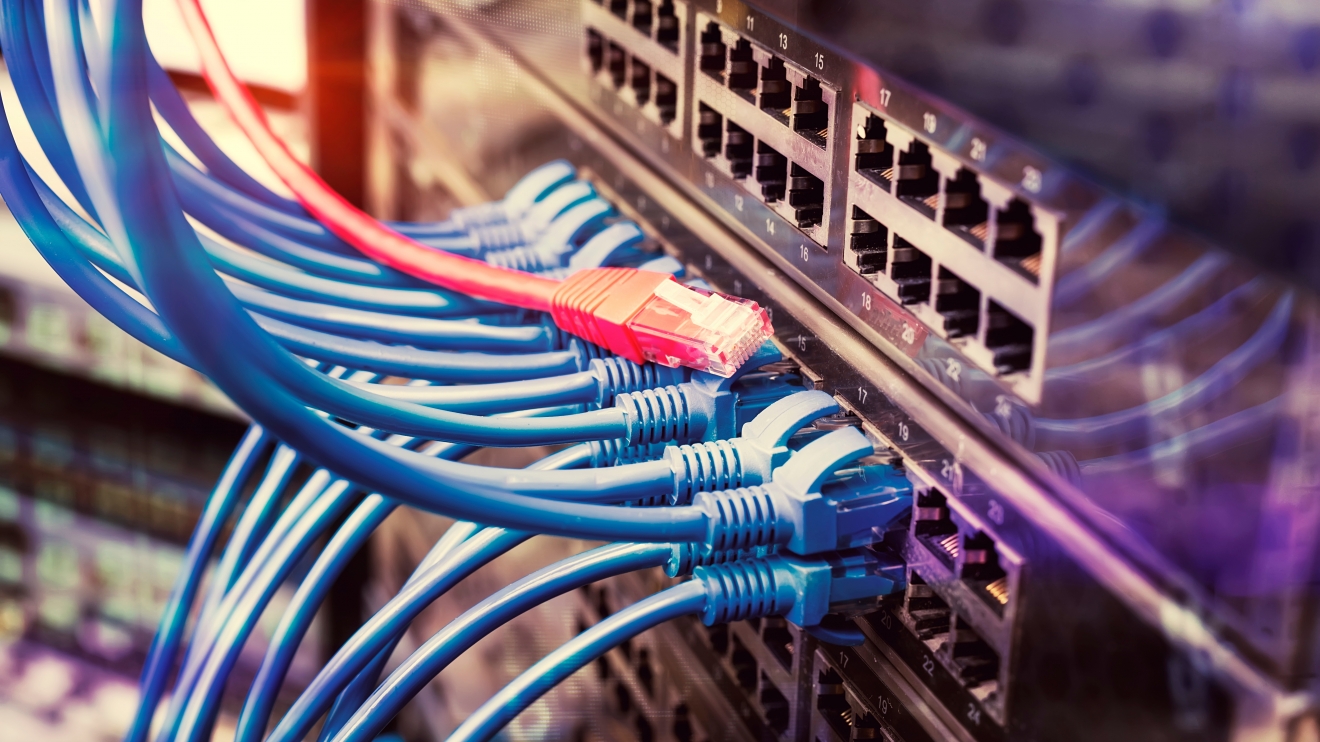 E-residents of Estonia, who have established 13,000 Estonian companies worldwide since the launch of the e-residency programme in December 2014, have now accumulated a total turnover exceeding 1.67 billion euros. The growth has been fuelled by a recent substantial increase in Estonian companies established by e-residents to gain access to the European Union market. E-residency has also reported a significant increase of new e-residents since the start of the Covid-19 outbreak.
Covid-19 restrictions left many industry sectors in the emerging Europe region, and indeed, across the world, with reduced revenues as lockdowns placed strict limits on what kind of business can open to clients. While the hospitality sector took the biggest hit, gambling was also severely affected due to the closure of betting shops and casinos across emerging Europe from March to May. The region's gambling industry is nevertheless betting on a quick recovery from Covid-19 losses.
Just one country in emerging Europe, Hungary, features in the top 10 of the latest Worldwide Broadband Speed League, published by Cable.co.uk, which compares broadband offerings across the globe. Hungary, where average download speeds now top 99Mbps, has dethroned Latvia as the region's speed champion.
---
Podcasts
We recently began producing a series of podcasts, Emerging Europe Talks, discussions which offer insight and intelligence designed to help entrepreneurs, investors, governments and all knowledge-seekers navigate emerging Europe. The talks focus on innovation and technology, sustainable social and economic growth, and help the right people identify the right opportunities and trends. The podcasts are available on all major platforms. The Spotify link is here.
Healthcare Hackers, produced in cooperation with EIT Health Innostars, is a series of podcasts which brings to life groundbreaking concepts and solutions that fight diseases and improve human well-being. Innovative thinkers share their experiences, the opportunities they identified and the challenges they had to overcome. This week we are talking to Estonian DocuMental's CEO Eduard Maron, who shares his story of creating a solution improving psychiatric diagnosis.​
---
Politics
Just as it looked as though a pattern had begun to emerge in Belarus, with large-scale protests against a rigged presidential election taking place at weekends while the country's increasingly desperate authorities neutered leading opposition figures via threats or by arresting and jailing them for minor offences, thousands of students across the country walked out on strike on September 1, traditionally the first day of the new university year. Protests against the official result of the August 9 election, in which incumbent president Alexander Lukashenko implausibly claimed to have won more than 80 per cent of the vote, have now entered their fourth week. ​
North Macedonia's parliament has approved a new government led by the country's former prime minister, Zoran Zaev, ending weeks of political uncertainty that followed an inconclusive general election in July. Mr Zaev, who resigned last year in order to bring about the early election, returns to office at the head of a coalition government that includes his own Social Democrats and the Democratic Union for Integration (DUI), one of the parties that represents the country's significant Albanian minority. Together, they can count on 62 votes in the 120-seat parliament.
In an effort to overcome the problem of falling populations, many of the region's governments – particularly those of a more nationalistic and right-wing bent – are coming up with policies focused on raising the fertility rate. However, this push to establish what some analysts have dubbed "baby factories" is not the answer. In some cases, these policies may even be making the situation worse, as Portia Kentish reports.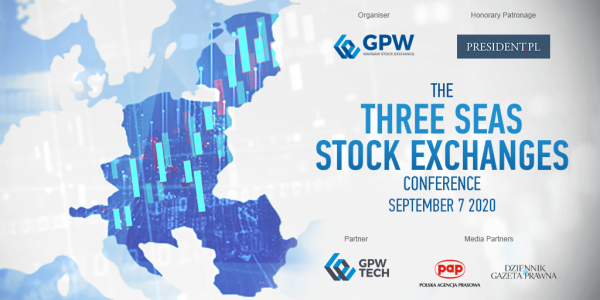 To enhance the co-operation among the V4 countries (Bulgaria, Croatia, Romania and Slovenia), the Warsaw Stock Exchange is hosting the Three Seas Stock Exchanges Conference in Kraków on September 7, 2020 under the Honorary Patronage of the President of the Republic of Poland Andrzej Duda.
Two panel discussions will bring together the CEOs of the region's stock exchanges, representatives of the public administration, experts of institutions which promote sustainable development goals, business practitioners, and representatives of the region's leading financial institutions.
---
Events
Emerging Europe's Emiliano Ramos and Mariam Rachi will be speaking at the Global Tech Advocates session during London Tech Week next week, September 7:
Connecting London Tech to the World via Global Tech Advocates is a Panel Session with leaders from Global Tech Advocates groups around the world.
Scaling up in the UK: EECAN Edition will discuss how tech companies from Eastern Europe can expand through a UK presence. It is run in partnership with techUK and the UK Department for International Trade.
Founder Andrew Wrobel is a speaker at Sigma Software's webinar called Accelerated Change: Media, on September 17. How has the Covid-19 influenced and changed the media industry? What challenges has it faced and what trends should we expect at the end of 2020 – beginning of 2021? Join us and discover what experts think about the current state of affairs and the future of the global media industry.
---
Culture
Now in its eighth year, the Batumi Black Sea Music and Art Festival (BBSMAF) is once again set to bring together classical music lovers, learners, and aficionados from Georgia and beyond. The festival, which for the past four years has enjoyed the patronage of UNESCO, has consistently shown the uniting force of the fine arts, going beyond borders, age and class. Even a global health pandemic has been unable to stop it.
A creatively apt series of self-portraits, providing an intimate insight into life with depression, has won the Moscow-based Uzbek artist Arseniy Neskhodimov the 2020 Wellcome Photography Prize. The series, titled Prozac, is a powerful portrayal of his experience, that avoids stereotypes and clichés. Born in 1981, Neskhodimov says he has been prone to depression since the age of 20. Finding antidepressants unhelpful, he decided to get out of Moscow and find somewhere he could be happier, chronicling his own experiences. But the depression followed him.
Since 1997, the Nike Award, or Nagroda Literacka Nike, has been showcasing the best of Polish literature, with an annual prize pool of 100,000 zloty and a statue designed by Gustaw Zemła awarded to the best piece of writing in the Polish language over the last year. With the winner of this year's prize set to be announced on October 4, the race for one of the most prestigious Polish literary awards is heating up, with seven finalists now having been chosen for their outstanding contributions.
—
Unlike many news and information platforms, Emerging Europe is free to read, and always will be. There is no paywall here. We are independent, not affiliated with nor representing any political party or business organisation. We want the very best for emerging Europe, nothing more, nothing less. Your support will help us continue to spread the word about this amazing region.
You can contribute here. Thank you.