The people of Bucharest, Romania's capital, appear to have decided that coronavirus no longer exists, or at the very least is no longer a threat. Despite face masks being mandatory on public transport, in shops and all indoor public spaces, the number of people wearing them has fallen considerably over the past couple of weeks.
Last Wednesday, having visited a clinic, I ordered a car from Bolt to take me home. When it arrived, I noticed that the driver was not wearing a face mask. I told him to put one on.
I don't wear such things, he replied.
I refused the ride and immediately complained to Bolt who, to their credit, apologised on his behalf and gave me a voucher for a free ride in the future.
The next day my daughter took a train, with friends, to the seaside town of Constanța. I accompanied them to the station to make sure they got off safely. I was appalled, but given my experience the previous evening, not surprised by the scene on board the train.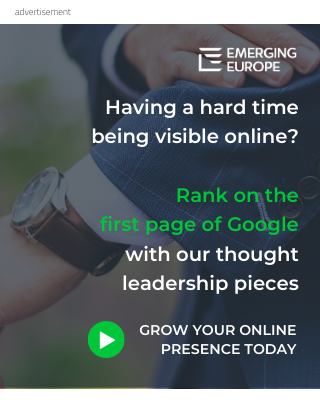 There was no social distancing at all: tickets had been sold for every seat, and the carriage was full. Fewer than half of the passengers were wearing masks. I was ignored when I told people to put their masks on, and the train's guard was totally disinterested when I alerted her to the fact that so many people were not complying with the rules.
It is therefore no wonder that the number of cases of Covid-19 in Romania is once again increasing at an alarming rate. On June 25, 460 people tested positive, on June 26, a further 410: the highest numbers for more than two months, bringing the total to over 26,000. More than 1,500 people have so far died with the virus.
When Romania first introduced lockdown measures and declared a state of emergency back in March, just 101 people had tested positive.
The state of emergency was lifted in May, and many of the lockdown restrictions went with it; Romania is currently under a less severe state of alert. Most business have reopened, although bars and restaurants can only serve customers in outdoor seating areas.
Even before the state of emergency was lifted many people had begun to ignore restrictions, given that the country's constitutional court, in an act of utter stupidity, on May 7 declared that most of the heavy fines which had been handed out by police for those flouting the rules were illegal. Fines which have been paid will likely be returned. Those which have not can safely be ignored. On Thursday, the same court declared lockdown and quarantine measures illegal too.
When a country's highest court has no interest in containing the spread of a deadly virus, why should anyone else?
Few members of the government can be said to have led by example either. While the conduct of the country's president, Klaus Iohannis, has been by and large exemplary throughout the crisis, leading members of the ruling party have openly flouted restrictions, including the prime minister, Ludovic Orban, caught on camera celebrating his birthday with colleagues. None were wearing masks. This past weekend, Rareș Bogdan, an MEP from the ruling Liberal party, reportedly organised extravagant birthday celebrations for his daughter. More than 100 guests allegedly attended.
The opposition socialists, the PSD, are no better. The party has long called for the relaxation of all restrictions, citing the negative economic impact, and has challenged the efficacy of wearing face masks. The party opposes the extension of the current state of alert, which expires next week.
In effect, Romania's two-month lockdown, observed conscientiously by responsible people who care about their own well-being, and the well-being of others, was in vain. All it did was delay Covid-19, not deal with it. Furthermore, there is no longer any political, nor public will for a new lockdown. More than 200 people are currently in intensive care. Their numbers look set to increase. More people will needlessly die.
Romania could have easily kept Covid-19 under control. For two months it was doing just that: far better, indeed, than many countries in Western Europe. A mix of irresponsible politicians fearful of losing votes ahead of elections later this year, prominent doctors (who should be stripped of their right to practice medicine) downplaying or even denying entirely the threat posed by Covid-19, dumb social media influencers ever-ready to spread conspiracy theories (and enough dumb people to believe them), as well as many ordinary people such as my would-be Bolt driver who simply don't give a shit, have undone all the hard work. The personal and economic sacrifices we have all made have been for nothing.
At some point we are going to have to accept that we can't be trusted to use common sense, because so many people lack it.
Well done everybody.
—
Unlike many news and information platforms, Emerging Europe is free to read, and always will be. There is no paywall here. We are independent, not affiliated with nor representing any political party or business organisation. We want the very best for emerging Europe, nothing more, nothing less. Your support will help us continue to spread the word about this amazing region.
You can contribute here. Thank you.