Almost every single economy in emerging Europe implemented at least one reform in the last year to improve their business environment. In consequence, as many as 16 economies in the region are featured in the Top 50 of the World Bank's Doing Business 2016 report. Emerging Europe speaks to Rita Ramalho, Manager of the World Bank–IFC Doing Business, who has compiled a resume about the emerging Europe region especially for us, about how the reforms introduced have helped make doing business easier across the region.
Which country is the biggest improver in the latest edition of the report?
Looking at the 22 economies, the biggest improver year-on-year [is] Serbia. Serbia bettered its Distance To Frontier (DTF) score from 65.25 (DB2015) to 68.41 (DB2016) over the past year, while the overall ranking also improved from 68th to 59th. It recorded this improvement in large part thanks to reforms in paying taxes and dealing with construction permits — two areas where Serbia made the most progress globally. This is also a considerable feat because only 33 per cent of economies worldwide reformed in two or more areas.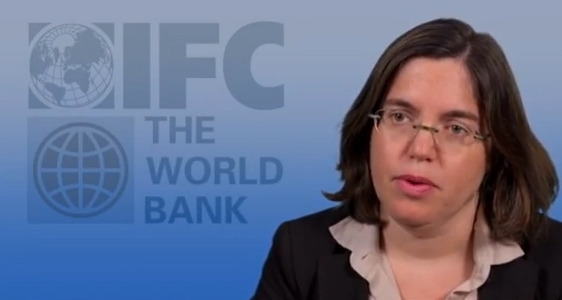 In terms of the reforms undertaken, Serbia made paying taxes easier for companies by introducing an electronic system for filing and paying VAT and social security contributions as well as by abolishing the urban land usage fee. As a result, the time to pay taxes decreased by 12 per cent. The other reform was in dealing with construction permits, which was made less costly for entrepreneurs in Belgrade  through the elimination of the land development tax for warehouses.
One would expect that EU countries would lead in improving their ranking but it is Macedonia that ranks first in the region. Armenia, Belarus and Montenegro are also in the Top 50. What have these countries done to improve their business climate?
Among the economies covered by Emerging-Europe.com, it is worth noting that the EU countries perform better than the non-EU ones on the ease of Doing Business. In fact, several economies in the former group are among the top 30: Estonia (rank of 16), Lithuania (20), Latvia (22), Poland (25), the Slovak Republic (29), and Slovenia (also 29). That said, it is indeed [the Republic of] Macedonia that leads in the ranking (12).
Macedonia sets some of the best practices worldwide in areas like starting a business, dealing with construction permits and paying taxes – all areas where the country is in the top 10 globally. On starting a business, for instance, Macedonia is the only economy with New Zealand where entrepreneurs can incorporate in one day or less. In dealing with construction permits, Macedonia scores almost full points (14 out of 15) on the quality control index that measures good practices in construction regulation and assesses the quality control and safety mechanisms.
Regarding Armenia (ranked 35), Belarus (44) and Montenegro (46), all three economies improved their DTF score over the past year thanks to multiple reforms. It should be noted that, going back to 2008, the economies have recorded one reform or more each year in the areas measured by Doing Business – with a particular emphasis on starting a business, getting credit, dealing with construction permits and paying taxes.
Do countries across the region share the same challenges as far as their business climate is concerned or does each country have their own challenges?
Each economy has its unique sets of challenges when it comes to business regulation. For instance, it takes only two days to start a business in Georgia (less than in Australia) compared to 67 days in Bosnia and Herzegovina. Similarly, it takes only 81 hours for a medium sized company in Estonia to comply with tax obligations, compared to 314 hours in Montenegro.
Notwithstanding the foregoing, it is interesting to observe that, in emerging Europe, there are some common challenges as well as strengths. Looking at the common challenges, economies have considerable room for improvement in the areas of dealing with construction permits (average indicator rank of 86th for the selected group of 22 economies) and getting electricity (86).
On dealing with construction permits, it takes an average of 15 procedures and 167 days in emerging Europe to deal with construction permitting and build a warehouse. In contrast, in OECD high-income economies it takes 12 procedures and 152 days.
On getting electricity, it takes an average of 119 days to get connected to the grid in emerging Europe, compared to 78 days in OECD high-income economies. This is partly because more interactions are required between government agencies and domestic firms (approximately six procedures in emerging Europe vs five in OECD high-income economies).
(Main photo: Belgrade, Serbia — courtesy of Tourist Organisation of Belgrade)