The number of non-financial reports is growing and according to the Global Reporting Initiative (GRI), around 5,000 sustainability reports enter the global market, annually with 40 per cent out of those coming from Europe. A group of strong leaders, in non-financial reporting, has already been established in Central and Eastern Europe. The Deloitte CE Top 500 ranks the largest companies from CEE countries and 109 of them already have some form of non-financial reporting in place or at least will report non-financial data for 2015.
"A corporate social responsibility report (CSR) should be viewed as the calling card of an organisation. Its purpose is to begin a conversation with investors, clients, employees and business partners, and to engage stakeholders in delving deeper into the culture and environment of a company and to encourage them to ask questions," says Irena Pichola, a Deloitte partner and the Leader of Sustainability Consulting Central Europe.
Increasingly, more companies from the region understand that. The majority of organisations, that are already reporting, are based in the Czech Republic, Hungary and Poland, with the latter having the most corporate non-financial reporting (around 290 non-financial reports currently on the market and over 40 reports are published yearly). 42 CEE companies already show a professional approach to non-financial reporting; either already reporting non-financial data in accordance with the GRI guidelines or planning do so for 2015.
The GRI guidelines include the economic, environmental and social impacts caused by a company's everyday activities. They also state that a report should contain the organisation's values and governance model, as well as demonstrate the link between its strategy and its commitment to a sustainable global economy.
The Slovenian Petrol Group follows the GRI guidelines. Their first report was produced for 2012 and has now become a biennial report.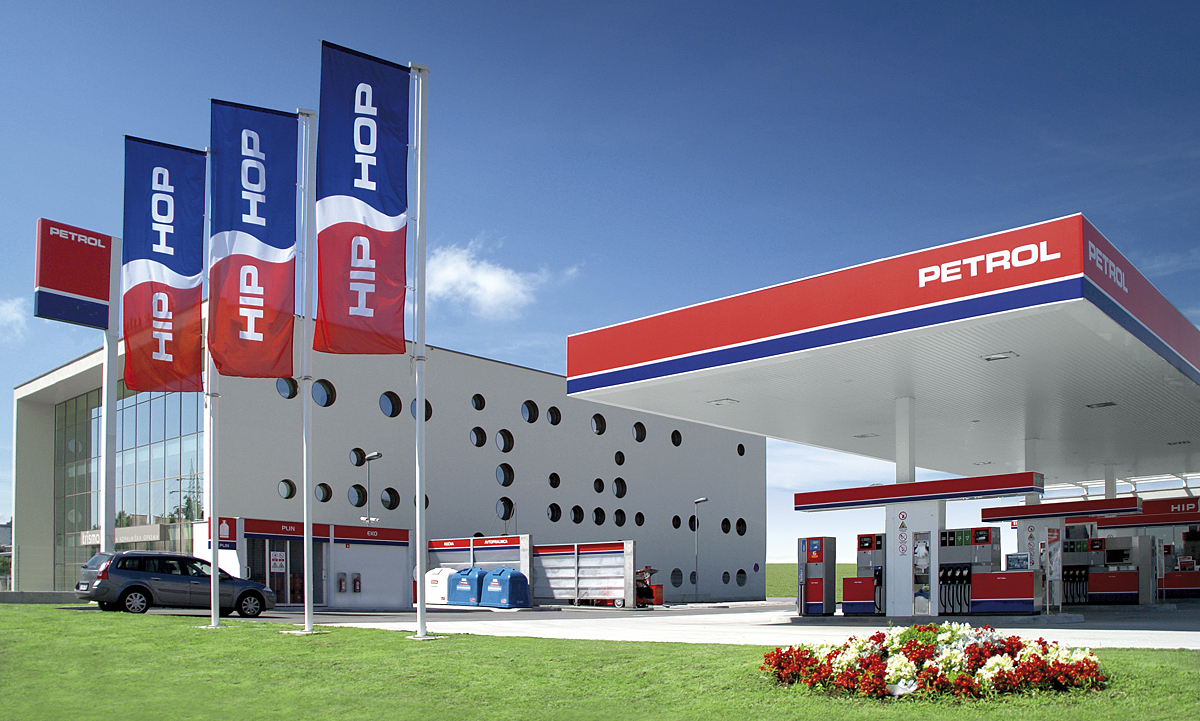 "We are responding to the numerous challenges of the wider environment by applying a sustainable strategy and we are trying to transfer these challenges into business opportunities as much as possible. The EU would like to be among the key players who are tackling global climate change, so their long-term energy objective is to have access to pure and efficient energy in sufficient quantities and at reasonable prices. As one of the key energy traders in Slovenia and the SE European countries, the Petrol Group strives to play an active leading role in increasing its energy independence, its energy efficiency and the proportion of renewable energy sources in its markets. In the long term we are aiming at making an increasingly greener energy mix, also in terms of sustainable mobility," says Tomaž Berločnik, CEO of Petrol Group.
Petrol Group received a distinction award for its latest sustainability report in the 2015 Deloitte Central European Sustainability Report Award, also known as the Green Frog Award (GFA).
The GFA competition is becoming increasingly popular too. In 2015, there were 76 reports submitted from seven of the countries, most active in CSR reporting — Croatia, Czech Republic, Hungary, Poland, Romania, Serbia and Slovenia. Its popularity also demonstrates how sustainability reporting has developed in the CEE region.
"Based on the Green Frog Award 2015 initiative, we see visible trends and challenges that will shape our non-financial reporting practice in the CEE region in the coming years," says Maria Ibisz, Manager at Deloitte's Sustainability Consulting Central Europe, who has been coordinating the GFA around the region.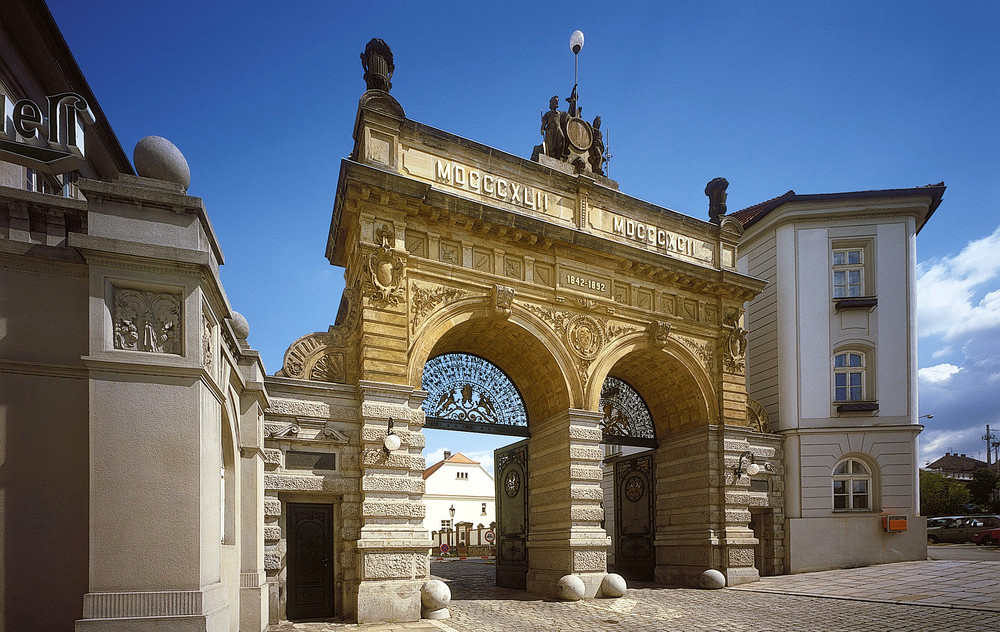 There are companies such as Czech Plzeňský Prazdroj — the winner of the Main Award in the Green Frog 2015 — which use the process of non-financial reporting as a management tool. This enables them to gather and summarise key indicators and to assess how the organisation delivers CSR strategy and defined goals in area of sustainability. Clearly a CSR report is not the beginning of activities but it also offers a comprehensive perspective of an organisation, based on numbers linked to business performance.
The Slovenian Petrol Group's report is a good example of companies that shows a good understanding of what CSR means to organisations and how it is linked to business performance as well as how non-financial issues influence value creation over time. Such reports focus on issues that have the most impact on the company's performance; they are specific to the industry and are most important to the stakeholders as they offer a good balance between materiality and completeness.
Experts say non-financial reporting can be challenging. The main challenge is the storytelling and offering a 'human touch.' The key to success — as outlined by Romanian Ursus Breweries — is to prepare a report based on a dialogue with the stakeholders and to answer their expectations; to focus more on the stakeholders and what they would like to hear rather than focusing on what the company would like to say. Clients prefer fun and engagement, rather than reading 300 pages of an over-engineered report full of numbers and facts.
"Reporting has become a natural business practice in our company, as proof of respect and transparency towards all our stakeholders: clients, consumers, customers, employees, local and national authorities and the communities in which we operate. Sustainability lies at the heart of our business and public reporting is its basic instrument for communicating the progress; an instrument that we encourage everyone to embrace," says Igor Tikhonov, President of Ursus Breweries, which published its first CSR report in 2013.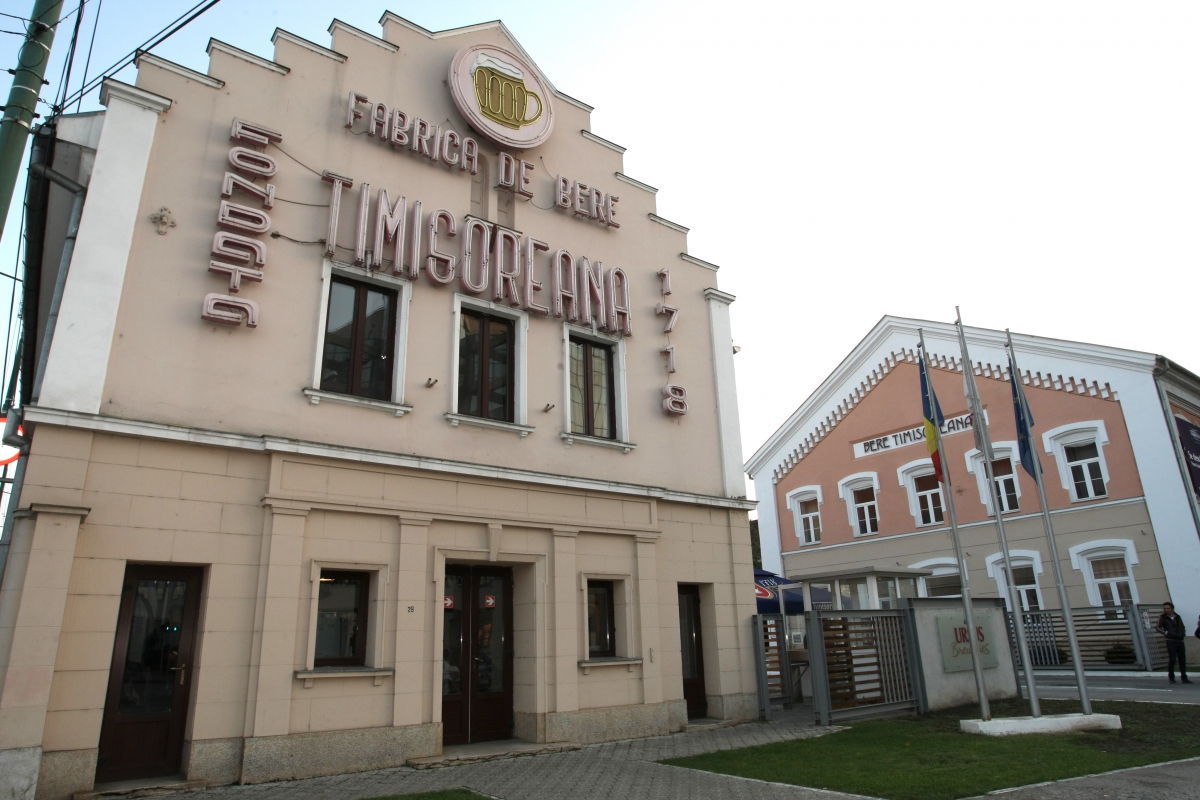 Companies still struggle to show a high level of transparency. This includes third-party assurance and being open about challenges (e.g. data about women's remuneration versus men's). Transparency enables the company to create a report that can be a source of knowledge for investors and employees and is geared to build trust. Polish Bank Zachodni WBK received a distinction in the Green Frog 2015 in that area.
"A crucial element in maintaining a presence with stakeholders over the next few years will be the transition to digitalisation. It is important that companies use the growing public interest in CSR and sustainability to present opportunities to connect, through interactive tools that increase the availability and readability of reports for different groups of users," says Ms Ibisz.
Though non-financial reporting is not yet obligatory in Europe, the situation is set to change in 2017 when the EU directive will come into effect requiring the largest organisations to disclose non-financial information and information related diversity.
Petrol Group's Mr Berločnik believes non-financial reporting should be obligatory. "The balance between business profit and the responsibility for sustainable growth is becoming a point of critical concern. Non-financial reporting is helpful tool. Responsible companies should follow the developing trends. A company should focus on meaningful performance indexes that are unique to them. Companies do not need to report about indicators that have no relevance to them," he adds.
Ursus Breweries' Mr Tikhonov believes sustainability reporting is both proof of respect and accountability as well as an integrated part of a modern business, whose overall targets exceed a solely financial profit, but aim to reach prosperity for and within the countries and communities where it operates.
"In this respect, we welcome the EU regulatory framework that is now being shaped in for non-financial reporting and we congratulate all our pioneering colleagues who have issued reports voluntarily. We believe deeply that the true value of reporting lies in embedding sustainability practices in the "business as usual". Put another way, regulatory frameworks represent a major step towards changing behavioural norms of conduct into integrated responsibility in "business as usual" companies' operations," Mr Tikhonov adds.
"As a company that reports in the financial sector, we perceive this as an opportunity for a deeper analysis of our strategy, rather than a challenge. What is more, it is crucial to convert short-sighted approaches, that are focused on financial results, into the construction of long-term relationships that are based on a dialogue with stakeholders and an understanding of their needs," says Artur Sikora, Head of Corporate Communications and Marketing at Bank Zachodni WBK.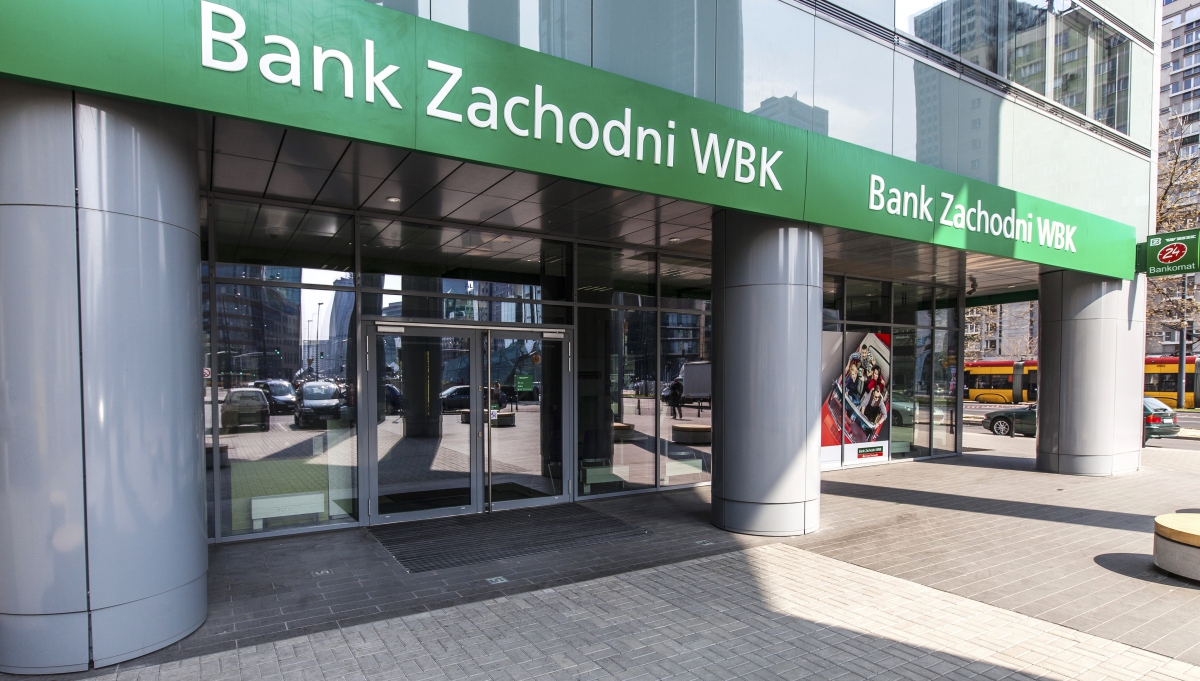 Ms Pichola explains that companies will be obligated to disclose: how they counteract corruption and bribery, what negative impacts the organisation has on the natural environment and how they are managed (health and safety, greenhouse gas emissions), how the organisation engages the social community in dialogue, how the organisation takes care of employees' well-being and how it prevents the violation of human rights. In addition, a report will have to include: a description of the enterprise's business model and policies, the results of those policies, the company's risk assessments, its management bases and the related performance ratios.
According to the Deloitte 2015 CE CSR Managers' Survey, 63 per cent of managers, in the CEE region, believed that the EU Directive on non-financial reporting would impact positively on the quality of non-financial reporting in their country. "We can expect that the number of companies preparing non-financial reports will significantly increase in the next two years," says Ms Pichola.
The European Commission encourages the development of an integrated practice which brings material information about a firm's financial performance together with information on sustainability risks, performance and intangible concepts such as knowledge, human capital or natural capital. Integrated reporting provides an opportunity to communicate the business model clearly and to show how the company creates value as well as what the future outlook of the organisation will be. Some of the reports are based on the International Integrated Reporting Council's framework which was introduced at the end of 2013, and some start with their own approach. A good example of this is the Croatian INA's report.
INA's first report was published in 1997 and they have been reporting, in accordance with Global Reporting Initiative guidelines, since 2004. Their 2014 report was integrated with their annual financial report for the first time, demonstrating the importance of sustainable development within INA and their preparedness to adopt new developments in the field.
"We have always strived for our reports to be methodologically innovative; to provide an integral picture of our goals and achievements in all segments of the business, as well as insight into the risks we face and how we tackle those risks. We are aware of our responsibility, as one of the largest companies in Croatia, and we do our best to keep up quality relations with all our stakeholders – transparent communication, including integrated and comprehensive reporting, is an important contribution to those relations," says Angelika Brnada, INA's Director of the SD & HSE Sector.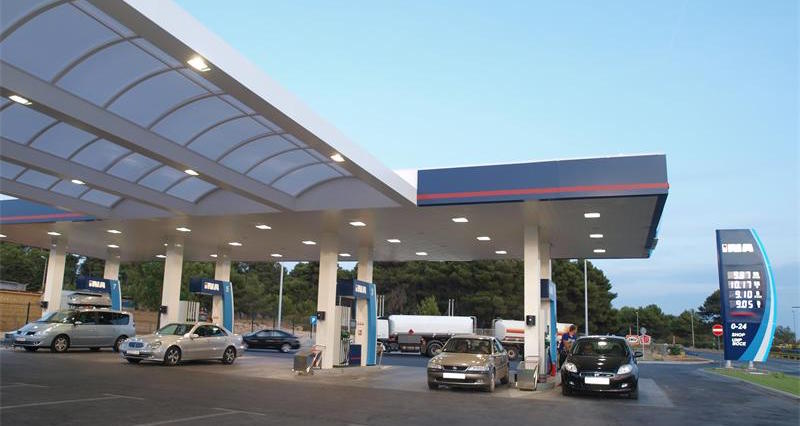 Research shows that many companies are already adapting to the new reporting methods and are often publishing a separate report on non-financial data. It is important, however, to note that 92 per cent of investors state that financial and non-financial data should be more integrated, and that 80 per cent of executives from Europe believe that integrating non-financial and financial data into one report could help to deliver success. 79 per cent declared that these integrated reports bring improvements in decision making and 82 per cent per cent have made changes in performance information. As many as 73 per cent of CFOs see a strong link between sustainability and financial performance, and 80 per cent of CFOs foresee that sustainability issues may influence audit and capital raising processes going forward.
"A change in reporting can bring a number of benefits for strengthening health businesses in Central and Eastern Europe. Companies use non-financial reporting to achieve a number of additional benefits that include: strengthening internal systems of strategic management in the company, strengthening the quotations in the market, building relationships, enhancing their image and increasing the transparency of the organisation. The implementation of the practice of sustainable development, responsible business, and a good quality reporting process also increases the motivation and confidence of employees and supports a desirable organisational culture," says Ms Pichola.
The organising of the non-financial aspects of reporting, in companies, can be compared to the revolutionary shift which took place several years ago in the manner of preparing financial statements. Uniform standards became applicable in Europe — the International Financial Reporting Standards (IFRS) and the International Accounting Standards (IASs) — and were implemented by a wide range of companies and not only those that were obliged to follow the standards.
Many companies adopted the system because the standardisation allowed investors to compare data and the condition of the company in relation to their competition and foreign companies. Undoubtedly, it will be better for companies to meet the new requirements of the EU, if they can benefit from the past experiences of their leaders in the field of non-financial reporting and to define what value this process might bring the organisation, beyond mere compliance with regulations.