On 24 October 2016, policymakers, investors and prominent business people got together to discuss the economic outlook on Belarus as well as investment opportunities in the country.
Emerging Europe asked some of them what they saw as prospects for and obstacles to the country's development.Alain Pilloux, vice president of Banking, European Bank for Reconstruction and Development:
"Our shareholders approved a new country strategy for Belarus on the seventh of September, this year. The first point is that we will continue to emphasise activities in the private sector, both with local and foreign companies who are resident in the country, and who are using both the debt instrument and the equity instrument. However, within the context of the new strategy, we would also like to expand our activity into the municipal sector, which is so important in the life of ordinary citizens.
Today, I signed three projects in the municipal sector, with the Belarus authorities, in the towns of Orsha, Polatsk, and Lida which are about wastewater treatment. We would also like to do more to commercialise and improve the governance of state owned companies within our strategy, as well as doing more in the infrastructure and energy sectors. This is provided the Belarusian authorities can come up with some reforms. We are working with the Belarusian authorities on the possible privatisation of a state-owned bank. As part of this process the Belarus authorities have had to do a lot of things in order to transfer non-performing loans so that they could dispose of noncore assets, etc. They are completing their part of the deal and we will be doing our part of. It will be exactly the same process in other sectors. What is important is, of course, the willingness on the part of Belarus to move forward.
It is a good timing in Belarus, perhaps because of the economic woes and the country's urgent need to grow and revitalise productivity. It is not a good moment to move ahead with reform and to make sure that the country achieves growth which is consistent
with its plans."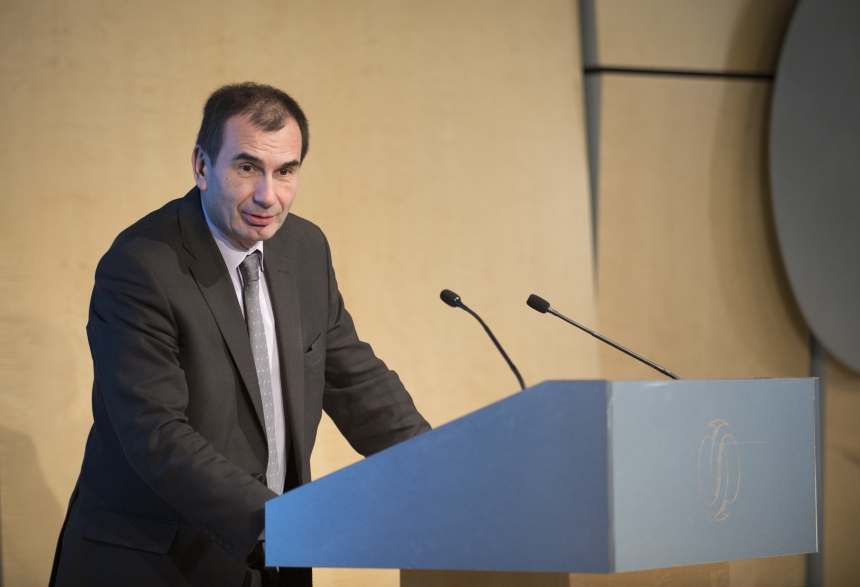 Alexander Zaborovsky, First Deputy Minister of Economy of Belarus:
"Sometimes, there are a lot of different perceptions. Of course, every investor wants to understand the risks beforehand and in order to create really successful projects, our main message is: visit Belarus; see the real opportunities. The Belarusian government will help secure some risks because we a variety of instruments to do that. Currently we see that it is a good moment to cooperate with Europe and with the United States. We are usually a very open and friendly country.
The main ideology of Belarus is to unite — to be a bridge between Europe and Eurasia. Our government supports the ideas of: creating opportunities and environments, equal opportunities, of each business units supporting the private sector and finding niches for real business cases. In reality, the main, or a big part of, the economic policy it's to create an equal opportunity for all companies — for regional companies, for Belarusian companies, for foreign investors, for multi-national corporations.
Our agenda is to create a good framework for competition, in order to develop successful business projects. That's the main idea and, of course, we see that the private sector delivers some products and services in a more efficient way than some state-owned companies. We do not want to have an ideology behind that. We want to have our feet on the ground. We want to support the private sector and we are doing this. We see a lot of challenges in the region. We also see a rising uncertainty around the world but it would be too optimistic to say that we have blue sky ahead of us. We do see risks. We have to take prudent, very tangible measures to find the answers to these challenges and I believe that 2017 will be a year of economic growth in our country. We believe that 2017 will be a year of economic growth and this growth will accelerate based on private investment, on FDI, and on policy measures that the Belarusian government will undertake now and in the future."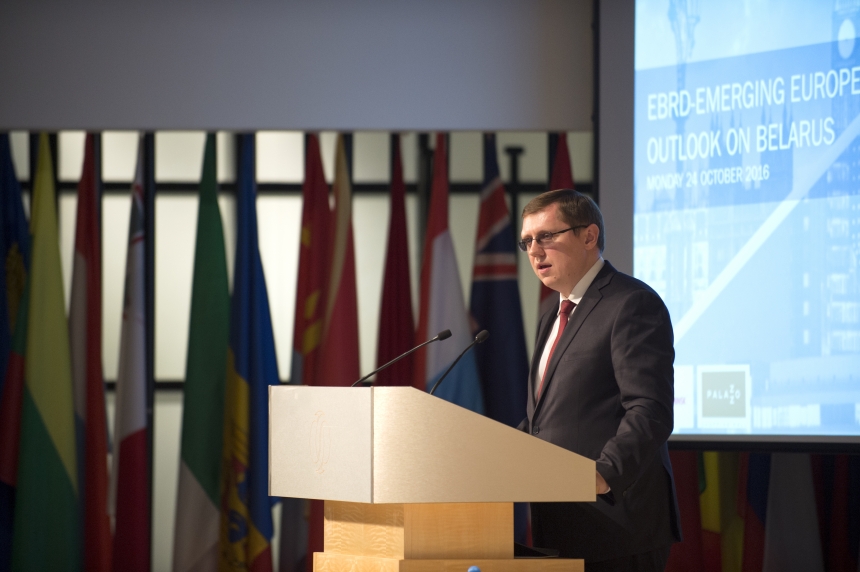 Olga Sherbina, Head of the Belarus Office, International Finance Corporation (World Bank Group):
"When I look at the different sectors, I see different opportunities that are arising, which were not present before. So for example, the first set of opportunities would lie in infrastructure. If you look at infrastructure, Belarus is one of those European countries which is marked by very high levels of urbanisation. Over 77 per cent of population live in cities and towns. So, we are talking about public transportation in big cities, airports, solid waste management, sanitation.
A lot of these infrastructure problems and infrastructure gaps can be resolved through mechanisms of public-private partnerships. Another set of opportunities similar to infrastructure is in renewable energy. Right now, the feed-in tariffs are very attractive to foreign investors. Manufacturing, agribusiness and services are the sectors where the IFC has been very involved, traditionally, and we have a really good track record. There are opportunities in the financial sector and in the banking sector. The government was very open about its commitment to privatise several banks. The government is following up on these promises and they're doing everything they can to promote this privatisation.
Today, it is important to look at the history of reforms in Belarus. I mean you can't just take the situation as it is right now. You need to understand that Belarus is gradually moving forward on the path to reforms, and what's important is that Belarus is gradually adopting more and more market practices and more and more international practices. Belarusian officials are very keen to learn about different practices in different countries. There are a lot of changes happening. There is a good investment law, a PPP law that was adopted in 2015 and a number of regulations to reduce the regulatory burden. Of course, there is still a lot to be done and we continue to work with the government on these issues. We advise them on how they can improve their administrative procedures and introduce anti-monopoly and competition regulations."
Ewa Synowiec, principal advisor to the Director General, DG Trade, European Commission:
"We are trying to resume positive agenda for Belarus and, first of all, from the trade angle, we would like to be engaged with Belarus as concerns the accession to World Trade Organisation as we consider that subscribing to the international rule book on trade will be very positive for Belarus in terms of attracting investors. Therefore, we are hoping that WTO accession process will resume soon. We are happy that Belarus has declared that they want to accelerate that process.
Another issue is the bilateral angle, which we consider very important, and because of this, we launched a so-called trade dialogue, in October. It's very important to build a foundation that will replace the lack of contractual relations with Belarus somehow, and we will also concentrate on discussing trade barriers to the WTO accession process, the exchange of information and trade flows. We consider it as an indication from Belarus of their looking for opportunities to diversify trade policy and to detach a little bit from Russia, which dominates in Belarusian trade.
The EU is currently a secondary trading partner but we think that making more trade with the EU will give Belarus more know-how about trade diversification because it creates opportunities for transferring know-how and new technologies, as well as diversifying good structures in exports. Up until now, it is mainly mineral products and simple components, that dominate exports from Belarus and we want the country to be modernised also where trade is concerned."
David Dalton, Analyst, Belarus, Ukraine, Poland, Economist Intelligence Unit:
"The interesting thing about Belarus is that it's one of the most successful countries post transition. It had extremely fast growth between 1996 and 2011, and it's only been pulled down since Russia went into the slowdown in 2012, and then with the commodity folds.
This has brought back the question of — which comes back every few years – which is: can Belarus marketise? can it have deep, structural reforms? Belarus' main problem is that it has uncompetitive exports. This means that it produces large external deficits. It has to borrow money from abroad to prop up the currency, and this cycle tends to go around and around. They borrow money from abroad. They boost wages. It opens up the external deficit. They tighten policy. It's going around in a circle. Well, what President Lukashenko does is when the economy is in trouble, he moves towards the West, not to get any money from the West, which he doesn't think he'll get; it's to demonstrate his value as an ally of Russia. Then when things are good, he moves back, and he's been doing that for about 25 years now.
Belarus is a particular type of social formation; it's a historically unusual one between systems that's formed its own logic, its own reproduction. And there is difficulty within the system to initiate change, not just from the government's side, but from the population's side as well. There's a very conservative political culture, for example."
Alex Kokcharov, principal analyst, IHS Country Risk:
"We've had various accounts of the situation in Belarus now; how much it has changed over the years and what the prospects are. We have heard about various opportunities, and also about various risks and issues to consider. I think it's important to have a balanced view on what's happening in the country before any decisions have been made. Every investor has their own risk appetite and their own view of opportunities. Clearly, in terms of the risk, it's all relative. Obviously, some of the operational risks in Belarus are higher than in Western Europe, or even in parts of Eastern Europe, but at the same time, they're lower than in Belarus' neighbours such as Russia or the Ukraine.
The same goes for tax risks, which are relatively high in Belarus because the economic situation raises presence but which are not particularly high for the region, as a whole. Security risks are pretty much negligible and political risks are improving. Policy risks are going down. We're seeing very positive developments on the policy front, so there is significant expectation that things are going to be changing, for the better, in many areas across the board.
The current economic conditions are actually pushing the government to go with policy changes and to reform some of the elements which have been left resolved for a long time. As a result of the economic crisis, their labour force is relatively cheap, but at the same time, it's still very skilled. So there is a lot of opportunity for productivity gain and for significant productivity improvement.
Many businesses realise this and I know that a lot of companies are considering investment or, at least, outsourcing to companies in Belarus to take advantage of the opportunity of getting an inexpensive, but skilled workforce."
David Baron, Chairman of the Belarus-U.S. Business Council and a shareholder in the International Law Firm of Greenberg Traurig:
"Ten years ago, Belarus and the IT sector was really nowhere. With the concentration of the government and the facilitation of new opportunities, free economic zones and tax holidays, they've created an environment that last year did $800 million worth of trade with the world; almost half of it with the United States. Joint ventures and companies that are working in the United States are discovering Belarus for IT, for R&D, for the areas where the Belarusians really bring tremendous value and intellectual capital into the quation. It's a great opportunity.
At the moment, the biggest initial challenge is even discovering that there is opportunity in Belarus and that's something we are working to develop. The second challenge is the perception of the political risk, because the picture that you see in America is not necessarily the picture that you see when you walk the streets and you talk to the people in Belarus. Then, the third challenge is to find people to support you; to provide the financing and to open doors; to create opportunities.
I run the Belarus U.S. Business Council and some of the things that we've worked on with the Belarusian government are helping to redevelop and rewrite certain laws and rules. For example, we rewrote the rules, or rather worked with them to develop rules, on intellectual property protection. Enforcement of that is sometimes an issue and is sometimes something people complain about. Our members and companies are also concerned about stability and tax issues.
For this reason, we are working with the Belarusian government to try and address those issues, to provide stability in order to understand what the rules of the game will be so that when you bring your money into the country, you know what's going to happen. When you bring your intellectual property in, you know what's going to happen. The more stability you have, the more investment follows."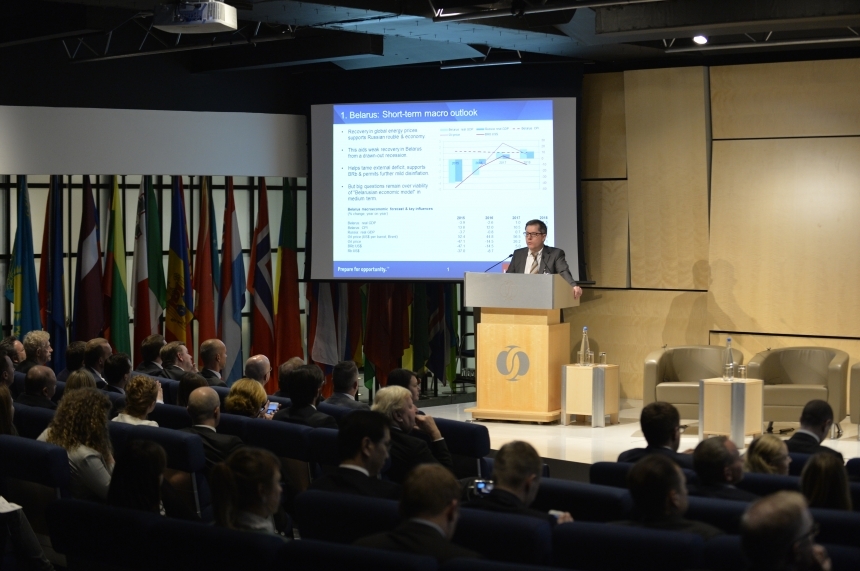 Kirill Savrassov, President of the British-Belarus Chamber of Commerce and CEO, Phoenix CRetro Reinsurance:
"We've seen different time periods in British-Belarus trade relationships. However, it always interesting and various companies, from various sectors, have tried to set up businesses in Belarus. There have been a couple of success stories. The current situation and the Belarusian government's current efforts to begin real dialogue with international investors and with British investors is something we very much welcome. We really think that this is happening at completely the right time, in relation to Brexit.
Today, I think that the government needs to look into the general infrastructure, which they offer investors, and to some sectors in particular. Some core, basic infrastructural things will be the financial system, banking and insurance. Whenever investors are looking into committing their business, they want to see something that they are familiar with, that they know and understand, and it must be a conscious move on the part of the government to create of a decent infrastructure, especially when it comes to things such as insurance. It's very important to make a real investigation and to implement solutions that create an insurance market that is up to standard with investors' expectations.
International organisations such as the World Bank, the European Bank for Reconstruction and Development, can play an important role in the process because, on one hand, they can give real advice to the government on how to construct this. On the other hand, quite a lot of investors in this area – insurance companies, banks – are looking at the attitude of the EBRD, for example, towards these types of projects in insurance."
Francis Delaey, Head of Belarus, European Bank for Reconstruction and Development:
[The new EBRD strategy] "opens up the possibility of a broader engagement by the EBRD in Belarus, not just in the private sector, where we were already active in the past, but also in the public sector. Of course, the scope of our engagement will very much depend on the reform initiatives of the government.
I think that there's a growing awareness, at all levels of the Belarusian government, that the previous or the current state-dominated model is no longer able to secure the impressive growth factors of the previous two decades. There's a general understanding in government that a new model needs to be adopted. That new model is basically promoting private sector development in Belarus. That's very much the core of our mandate.
Our mandate is foremost to support the development of the private sector. Over the past five years, we've invested close to €1 billion in the Belarusian economy and most of that went to the private sector. As an investor, it is our role is to stimulate investment, not to replace it; that means that in addition to the €1 billion that we invested, private sector investors, both from Belarus and from outside, have invested at least as much as EBRD."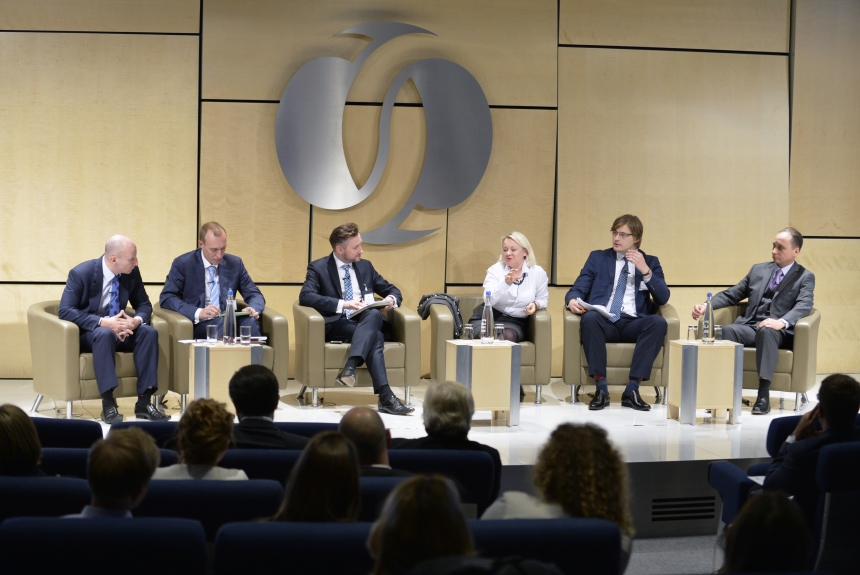 Valdas Vitkauskas, Senior Banker, Financial Institutions, Belarus & Moldova, European Bank for Reconstruction and Development:
"The role of the EBRD is to encourage market economy and to open it to competitive practices and proper corporate governance practices, so that comes as natural. In the  past, in many cases, we couldn't even attempt to do that because of the restrictions that we were under. But now, we and the authorities can work more closely together, of course, with potential investor base to move that process forward faster than we have until now.
We definitely see significant improvements, not only from the position of shareholders of international financial organisations such as the EBRD, but also in terms of the sanctions regime, in terms of discussion, even trade, and from both sides. The Belarusian side is also talking again about the World Trade Organisation negotiations and things such as that. It's really a very encouraging sign.
I'm responsible for financial sector. Speaking frankly, it's quite a difficult environment for attracting investment. There is still deleveraging. There is still a need to strengthen capital. There is still as a need to deal with some legacy problems. Really, not many financial groups are in the mood for expanding and entering new markets, especially markets that are less familiar to them. So, it will be an effort and some time will be needed before we get to the stage when we really have a good, competitive process for selling banks. Insurance companies may be a little bit easier. In leasing, we see some activity on small-scale."
Igor Likhogrud, Chairman of the Board, Moscow-Minsk Bank:
"I believe it's a good time to come to Belarus, because the country has started to recover from the crisis and recession. For those who come now, they can enjoy the potential of growth, and it will be growth on a more solid basis than it was before. It's attractive, and we've got a very good labour force, educated staff and good technology. Risks are always exaggerated. Whoever is brave enough to come will enjoy a high margin.
Why invest? Because the opportunities are extremely attractive. There will definitely be growth. It will be high growth and on a solid base. All those who will come now, they get a big piece of the pie at a very fair price. They will secure market share and they will make good money doing it."
Rudolph Wakim Younes, the owner of RRY Capital:
"Human capital in Belarus is a key issue. Belarus is very well positioned for the digital age, and reforms are happening, albeit slowly. Foreign investors would like them to happen overnight, but that's not realistic. The improvements in structural reform will bring in capital. If you combine capital with the human capital, miracles could happen.
If you have long-term view, then timing is not important. With that attitude there's a lot to like about Belarus. The average salary is almost 50 per cent below its level before the crisis. We work in construction and we're developing a shopping mall in Belarus; we are seeing construction costs of only about 30-40 per cent of what they were before the crisis.
So it's a good time-window to come in and to invest. Then, when the economy picks up, when purchasing power picks up, you'll have the consumers to buy more from you and you could increase your rent.
When you're building a shopping mall, you're looking 40, 50 years ahead if not more. You're not just looking at the next three or four years. On top of that, the modern format of a shopping mall was non-existent, in Belarus, a few years ago. So there's an unmet demand. Bear in mind that a lot of Belarusians travel to Vilnius by train, to shop. That's how bad things are in Belarus, in terms of availability, selection and prices."
Nikolay Shestak, Deputy Director, Zubr Capital:
"The main problem for Belarus is not purely macroeconomic figures. The main problem is more about image. When you ask someone about the country they envision a dark and inaccessible place, however when they come to Belarus, they see a completely different picture. The same is true for with investors."
Kirill Ilinski, founding partner & chief investment officer, Fusion Asset Management: "There are political risks and obviously, Belarus is historically and culturally highly aligned with the Russian Federation. However, the situation between the Russian Federation and the West has obviously changed enormously in the last couple of years. The change of the overall climate in Belarus in last 12 months has been huge. This really opens a window for external investors who have never been involved in the country before to have a look and to find potential ways to get involved. The dynamics are very positive, in terms of the business climate; both in ways to get involved and the instruments that are available.
The planned sovereign bond will be the first step. It will be a benchmark issue which will define a distinctive rate, which will be associated with the country. It will be interesting to see how the bond is placed and who, from the principle players, will be involved. After its introduction, it will effectively define the cost of capital and the effective cost of being involved in the country, and in small enterprises.
There is also a clear need to address the situation in the insurance market in Belarus, and in the reinsurance market in particular, which is 100 per cent controlled by the state. If someone wants to invest in Belarus, they would like to be able to get their reinsurance from somebody other than the state."