In 2015, 1.19 million foreign tourists visited Armenia. That is one per cent fewer than in 2014, as the country attracted fewer visitors from Russia, but almost ten per cent more than in 2013. The country is also one of the ten safest destinations in the world, according to the Global Terrorism Index 2015. International airlines such as Air France and LOT fly to Yerevan regularly and Qatar Airways will begin flights in mid-May, 2016.
Emerging Europe spoke to Taron Margaryan, Mayor of Yerevan — Armenia's capital city — about the city's tourist attractions and its development, as well as the foreign investors who are already operating in the country.  We also discussed investors who are interested in doing business in Armenia in the future.
Emerging Europe recently spoke to the Mayor of Plovdiv, which — just like Yerevan — is one of the world's oldest continuously inhabited cities. At the beginning of this millennium, the city was transformed into virtually one large building site. How do you see the city's development in the years to come?
Both pieces of information are important facts. Yerevan is the capital of Republic of Armenia and it is one of the oldest cities in the world. Actually, Yerevan and Plovdiv are both ancient cities, but it should be noted that Yerevan has twice the area that Plovdiv has and it is expanding rapidly.
When we talk about the city's being a construction site, I must mention Alexander Tamanyan, a famous Armenian architect and the author of the general plan of the modern city of Yerevan. That plan was originally laid out in the 1920s and 1930s, however, and was designed for a city with a population of 150,000. Since that time, the area of the city has expanded five-fold and the population has multiplied seven-fold. Yerevan has experienced unprecedented growth over the last century and has become the largest economic, scientific and cultural centre in Armenia.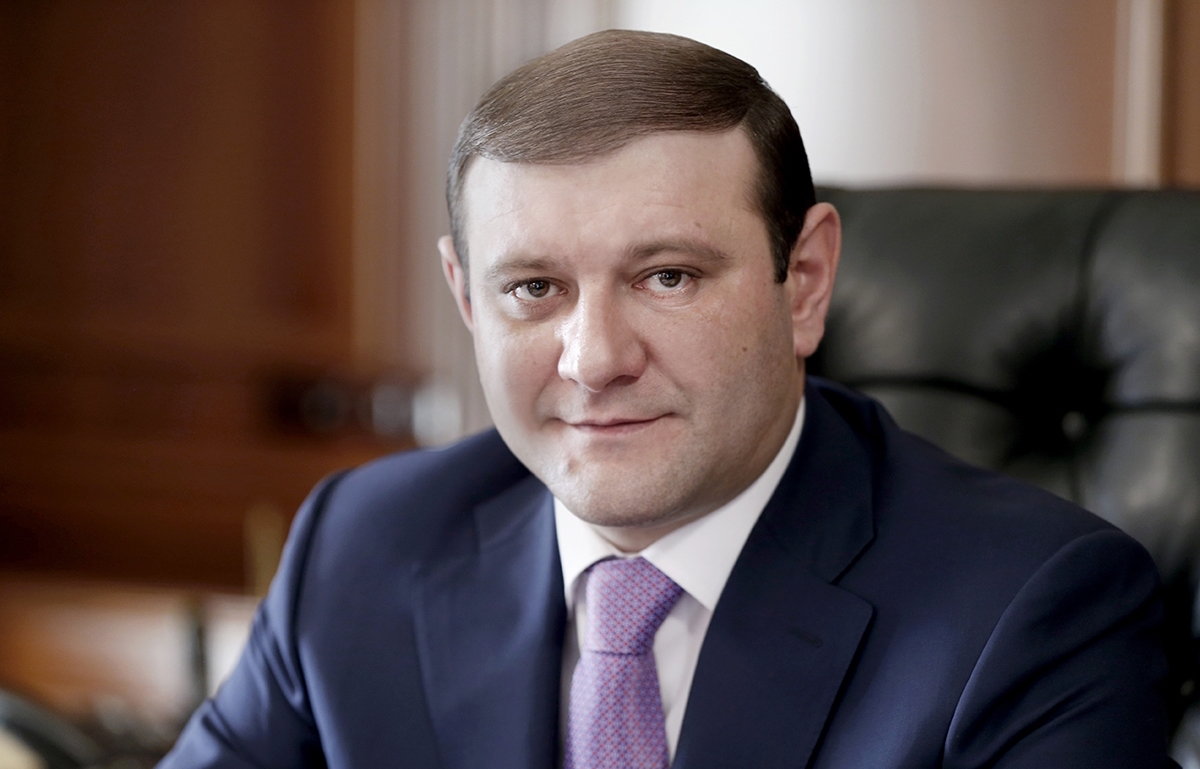 The government's strategy in the recent years has mainly been aimed at growing the urban economy, at the sustainable development of urban infrastructure, at ensuring the diversity of the urban environment and the establishment of high standards for the quality of life of its citizens and businesses.
In order to ensure that the development of Yerevan is balanced and sustainable, we are taking all the necessary steps to provide an appropriate and modern urban environment that will face the challenges of a globalising world. Currently, things such as climate change, resource scarcity, population growth and improvement of the eco-environment are the most urgent problems for all cities, worldwide. We also attach great importance to this issue and it is not by chance, that Yerevan has joined a number of initiatives, such as the EU "Covenant of Mayors", and that it has voluntarily committed to reducing carbon dioxide emissions, within the city, by at least 20 per cent by 2020.
When it comes to infrastructure, what are the city's plans?
Speaking about the main priorities in the city's development with regard to infrastructure, I should mention that we are currently working on a modernisation plan for the public transport service in Yerevan, so that it becomes a more comfortable and easy-to-use service. I know that this is a problem, which bothers every resident of the city.
At the same time we are in the process of building new highways in Yerevan to reduce traffic congestion in the city-centre. I mentioned current priorities for the city, but we also have more, much larger future-oriented developmental plans. We would like to become one of the most comfortable and attractive cities in the world and I believe we have all the opportunities to do that.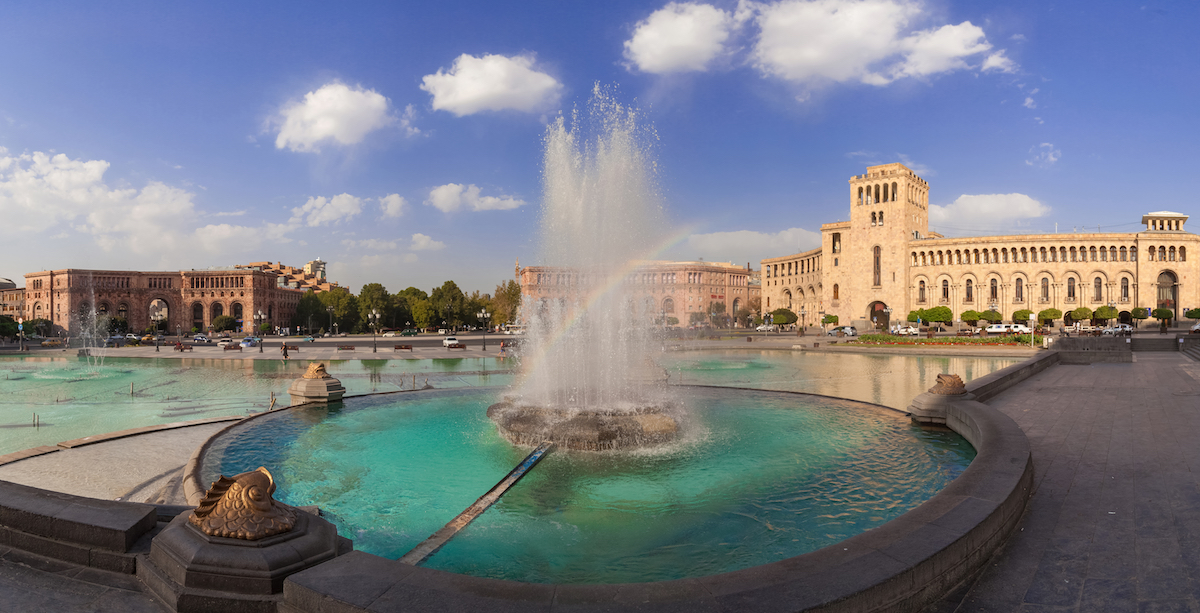 It seems that Yerevan and Armenia, as a whole, are increasingly popular tourist destinations. The Global Terrorism Index 2015 includes Armenia among the world's top ten safest places. In 2014, over one million tourists arrived in Armenia; that's ten per cent more than the year before. Airlines such as Air France and LOT (Poland) fly to Yerevan regularly and Qatar Airways is starting to fly there this year. How many tourists already come to the city?
Yes, you are right, Yerevan is becoming more and more beautiful, year after year and it attracts many tourists. According to the state statistics, about one million guests and tourists visited Yerevan last year.  Most of them stayed at least several days or hours in Yerevan, even when their final destination was not Yerevan. The capital attracts tourists with its history, its modern places for relaxation and its climate. What is more, many tourists say that Yerevan is relatively affordable for them.
Unlike lots of European cities, here, the ordinary tourists can taste not only fast food but also healthy and delicious dishes from Armenian cuisine. Of course, those tourists who visit Armenia for a longer period also visit other places of interest in Armenia and get to know our culture and unique nature.
Let's take a look at the entire country, now. In the latest Doing Business report, Armenia ranked 35th, ahead of countries such as the Czech Republic, Hungary, Croatia, or even Italy, Belgium and Luxembourg. The World Bank says Armenia has made dealing with construction permits easier by exempting lower risk projects from having to get approval of their architectural drawings from an independent expert and also from a technical supervision of the construction. Yerevan produces over 40 per cent of Armenia's GDP, so how has the municipality made doing business easier? 
I think that, as a developing city, Yerevan is more promising for and interesting to investors than cities in the European countries you mentioned. Historical, cultural, geographical and economic specifics have a strong impact on the development of the city. Opportunities and areas for investment are vast and the city government  is trying, in turn, to create the best possible conditions for a business environment and for increasing those investment opportunities.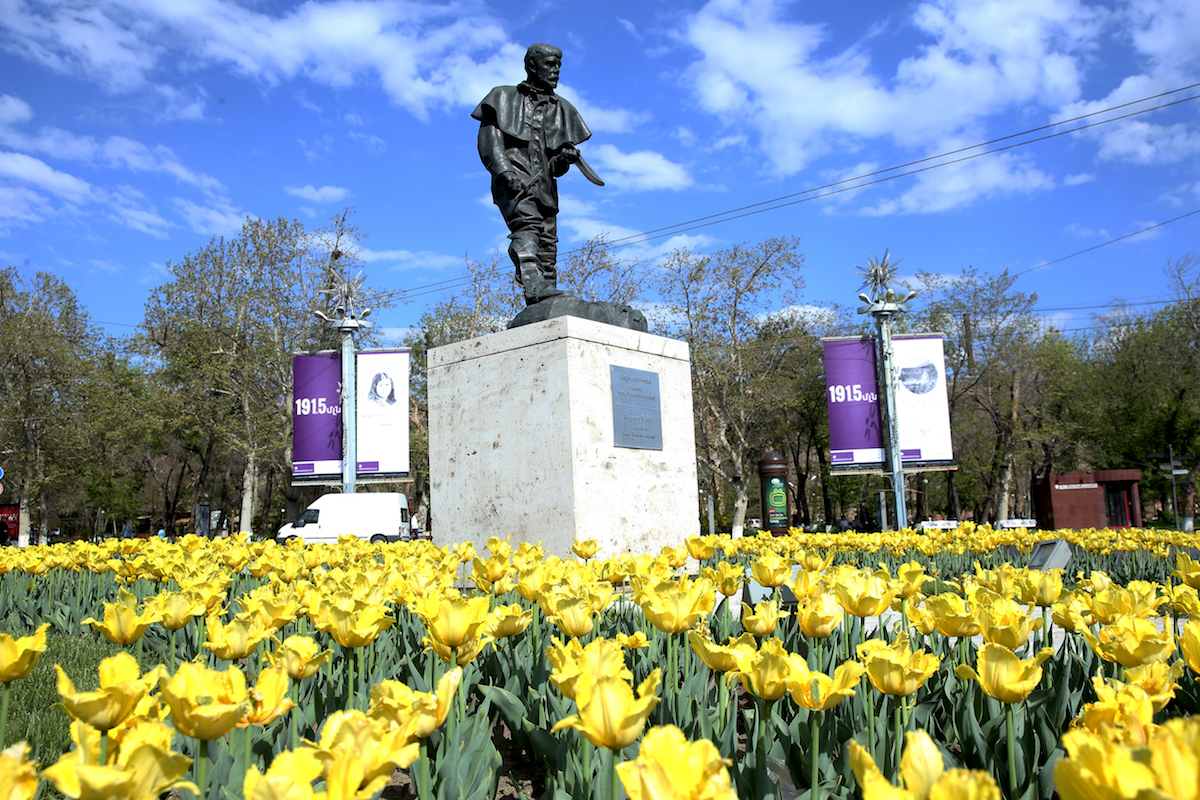 We have significantly reduced the time required for issuing building permits and documents. Of course, we take into consideration a number of specific points, such as the volume of objects, their significance, the importance and complexity, as well as safety for humans and the environment. Along with design permits, the necessary technical supervision can also be provided to the constructor for free by engineering services, as an integral part of the project.
In order to make the processes faster and more efficient we have introduced a "one-stop-shop" workflow system within the municipality, which ensures the transparency of workflows presented by both legal entities and individuals.
What about the human potential — Yerevan has 45 of Armenia's 50 universities. How would you describe the pool of talent available to investors?
There are many inter-governmental, public and private universities and branches of foreign universities in Yerevan. Highly qualified Armenian specialists are in demand among international organisations and foreign companies operating in Armenia. I would like to mention that Armenian universities provide high quality education for our youth and perhaps it will be surprising for you to learn that foreign students are also interested in studying at Armenian universities (particularly in the domains of medicine and information technologies).
There are already student centres in Yerevan offering new learning environments, which are based on modern methodological and technological approaches that mean students can acquire all the necessary skills to be successful in the 21st century.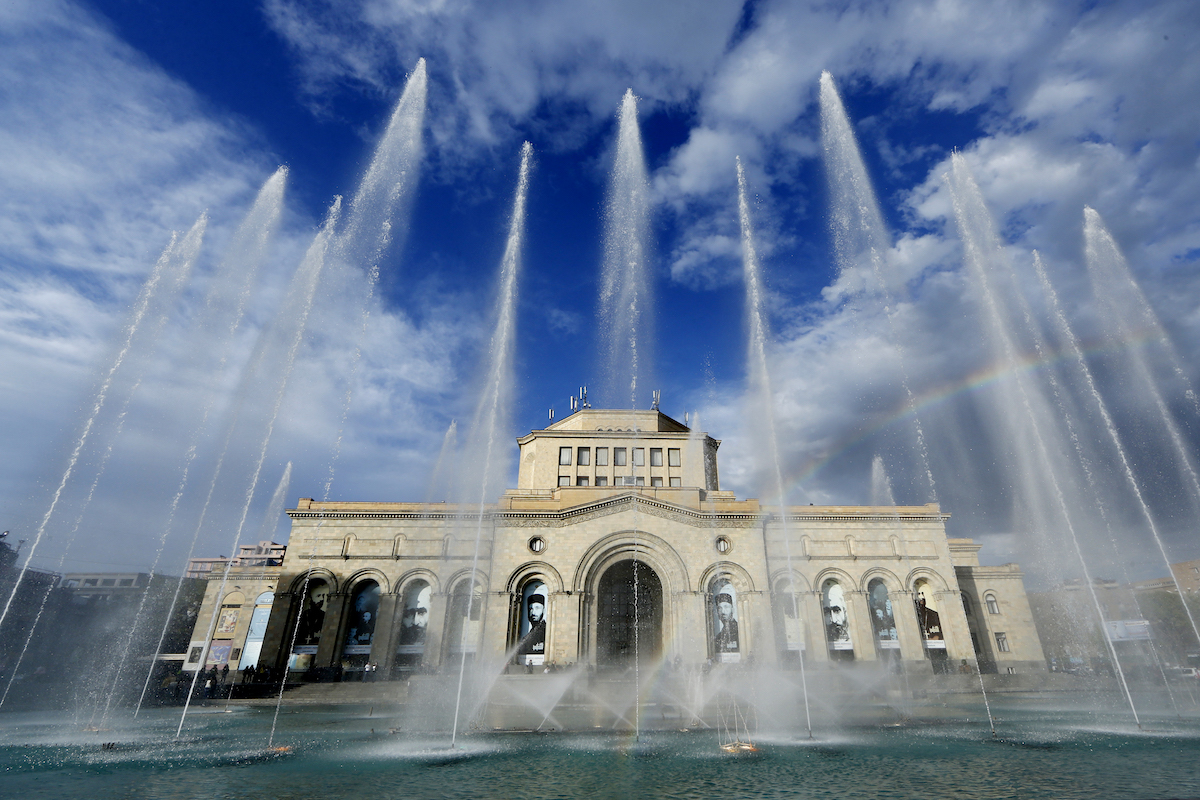 When you look at the city's economy, it seems quite diverse. Which industries could be most interesting for foreign investors? 
Yes, that is so. Economic activities are mostly concentrated in Yerevan but let me note that, for example in the food and drink industry, we can do nothing without agriculture, naturally. So, we could say that only the final phase of the process is concentrated in Yerevan. Furthermore, when we speak about tourism and hotel services, we should note that other cities in Armenia do not make it easy for Yerevan to compete in these spheres.  Domestic tourism, ecotourism, rock climbing, etc., these are all being developed  in Armenia and of course Yerevan has a large share in fields such as construction and/or trade.
The main trends in industry are: the manufacture of food products, including alcoholic beverages and the chemical and metallurgy industry. According to the Global Retail Development Index for  2015, Armenia is ranked tenth. A significant part of our retail trade is carried out in Yerevan, with consumer products being mainly food, clothing, building materials and furniture, etc. As well as being an administrative, economic, financial, scientific and cultural centre, the city is also a major regional transportation hub. There are two free economic zones in Yerevan.
Yerevan's economy is really quite diverse — from agricultural production processing to information technologies. Yerevan's share of the economy's main branches in terms of the total volume of industry is 42.1 per cent, divided into: construction – 53.9 per cent, retail trade – 82.6 per cent, services – 85.5 per cent, commissioned residential buildings – 77.6 per cent and hotel facilities – 33.2 per cent.
In January 2015, Armenia became a member of the Eurasian Economic Union, which creates new opportunities for goods and services, in terms of the free movement of capital and labour.
Taking into consideration all these factors, I can say that the city has all the necessary conditions for doing business and making investments. At the same time, I would like it to be noted, that the package of investment proposals, developed by Yerevan municipality, covers key areas and opportunities for the implementation of city investments e.g. investments plans related to urban development, tourism, cultural heritage preservation and modernisation, energy efficiency and renewable energy.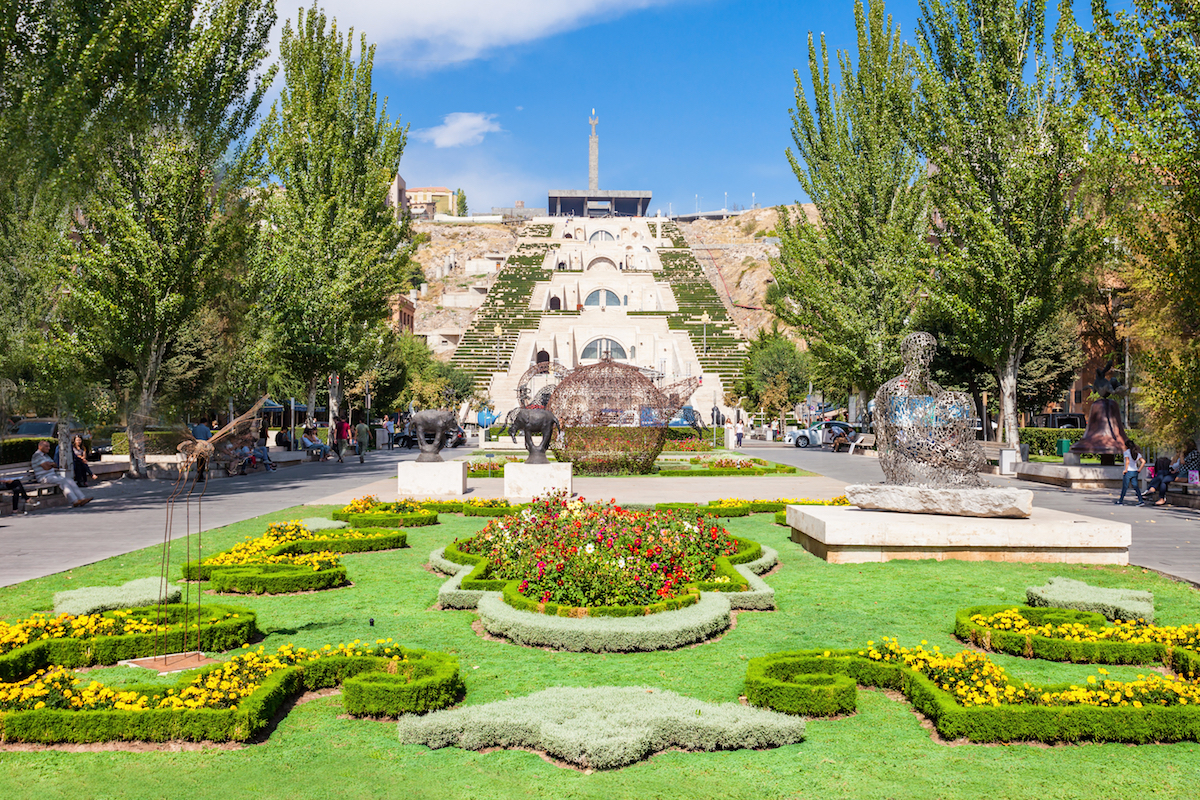 You mentioned the Eurasian Economic Union. What are the city's advantages as far as FDI is concerned over other destinations in the region as well as in Eastern Europe?
The Eurasian Economic Union facilitates Yerevan's cooperation with our regional partners, as well as food export and labour mobility.  But I must say that we already have a wide scope for international cooperation from the economic and cultural standpoints.
Just recently, in 2015, we cooperated with more than 50 cities and we are a member of eight international organisations: International Assembly of Capital and Major Cities of the CIS, International Association of French-speaking Mayors /AIMF/, Lighting Urban Community International /LUCI/, Association of European Cities /EUROCITIES/, GOSPEL subprogramme of CIUDAD programme implemented by European Commission, the Congress of Local and Regional Authorities  of the Council of Europe, Strasbourg Club, World Heritage Cities and other organisations.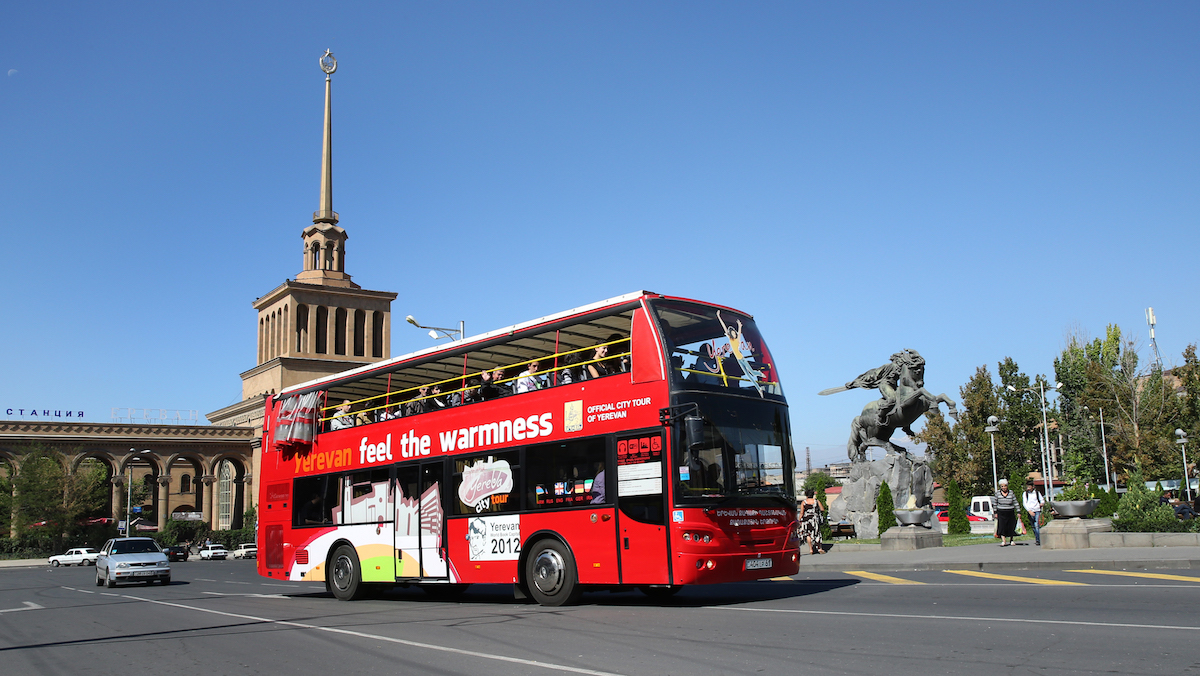 How popular is the city, now, among foreign investors and what are their comments about doing business in Yerevan? 
Foreign investors are involved in many projects being carried out in various spheres of urban economy e.g. in the improvement of tourism infrastructure, water supply and sanitation and waste management. They are very interested in modern energy-saving technologies, the modernisation of our external lighting system and the organisation of the recycling process etc.
In collaboration with "sister" and partner cities Yerevan has become more active, in recent years, in the development of the domain of investment and in expanding cooperation. Events such as joint business forums, round-table discussions and the organisation of investment exhibitions prove the ongoing growth of interest among foreign investors.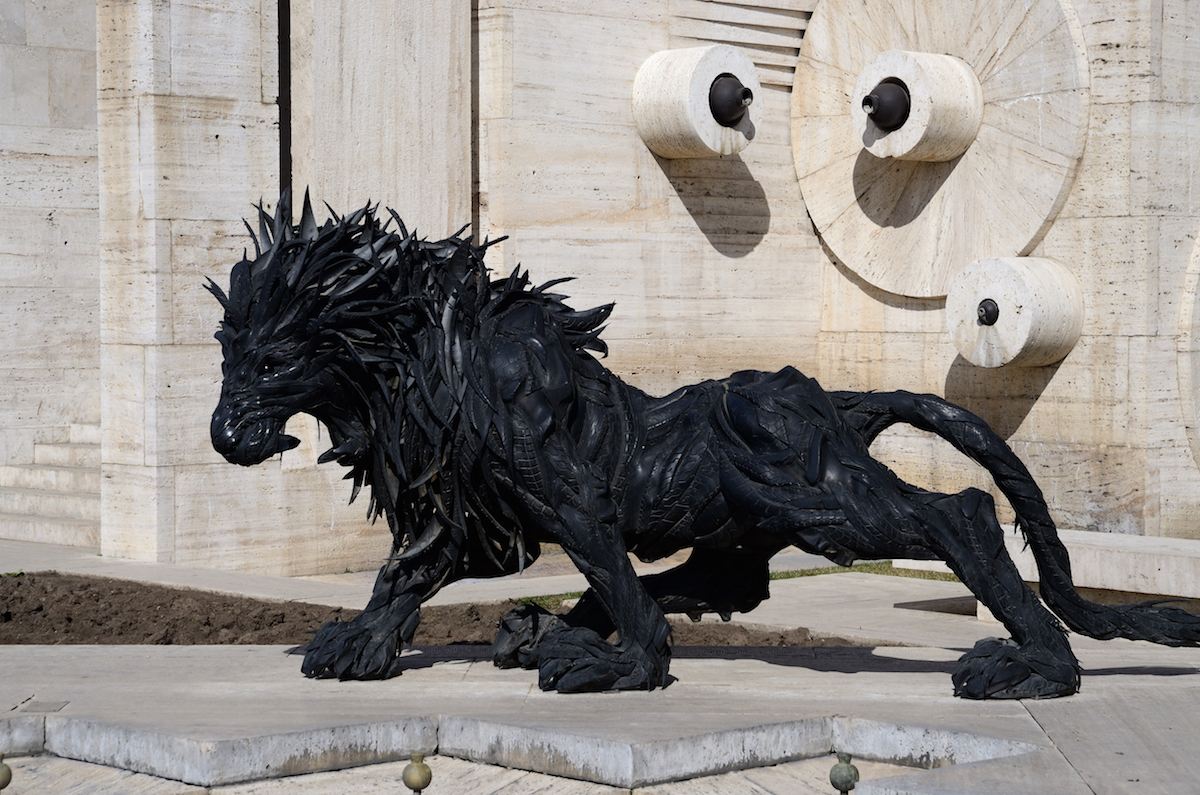 What is your strategy to attract more investment to your city? 
We want to ensure a favourable environment for business and investment. This is one of the priorities of the four-year (2014-2017) program for Yerevan's development. We are implementing many activities to make known our internal investment opportunities and to attract foreign investors.
With this in mind, a package of investment proposals was developed, which offers cooperation opportunities for small and medium-sized enterprises for the elaboration and implementation of programs.
Yerevan Municipality is always open and willing to cooperation with all organisations and individuals, who wish to contribute to the development of the capital and is always ready to support the implementation of investment projects, within its powers. In particular, we provide investors with proposals about which land areas might be appropriate for the implementation of their project, detailed information on the legal status of these land areas, as well as helping in the acquisition of the necessary land documents for the project.
At the same time, today's Yerevan offers a clean and safe urban environment with a rich cultural and scientific heritage and warm hospitality as well as favourable climate conditions. Yerevan is a city that has lots to offer, in terms of living, creating and doing business. This fact is supported by all the investors who have been living and working in Yerevan for many years.