What should property investors look for in the region's biggest markets, across emerging Europe? A few days ahead of the world's leading property market event, MIPIM, we asked experts from large real estate consultancy firms, CBRE, Colliers and JLL, what opportunities they see in the real estate market, in 2017.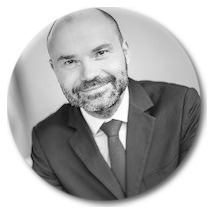 Tomasz Trzósło
Managing Director and Head of Capital Markets, JLL Poland
Poland is the number one destination for investors in Central and Eastern Europe, taking a 36 per cent share of the investment transaction volume registered across the CEE region, in 2016. Taking into account the on-going deals across all asset classes, Poland's real estate investment market, in 2017, may very well match 2016's excellent result of €4.5 billion.
The forecast for the office sector is healthy for both core and opportunistic transactions and the market continues to have a robust pipeline — major transactions are expected, both in Warsaw and in regional cities. Retail investor interest and the pipeline of transactions, for 2017, are also looking promising, so, potentially, volumes may be close to, or perhaps even exceed, the level of those of 2016.
The industrial investment market also has a chance to match its all-time high of €770 million, registered in 2016, with potentially larger platform deals also taking place in 2017. However, we should take into account the challenges for the investment market, namely the geo-political changes (in the US, in EMEA and in Poland itself) and the changing economic climate that may follow.
We will also be following any potential effects from the on-going or planned, legislative changes in Poland including changes to Poland's tax law. Investment sentiment for Poland remains strong and we believe it will continue, but the uncertainty related to tax legislation is a potential issue.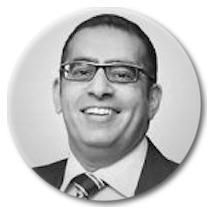 Omar Sattar
Managing Director, Colliers International, Czech Republic
Property investment in the Czech Republic will be interesting, during 2017, as investors may notice they are buying close to the peak in certain sub-sectors and therefore such buildings look as if they are fully priced. Of course, investing in property depends on your appetite for risk, how much you have to spend and of course your expected investment returns.
In my humble view, smaller urban logistics' hubs, regional shopping malls and regional offices are all worth a close look. Urban logistics might mean having to take a developmental risk because of the lack of readily available products. We continue to see growth in e-commerce and the type of buildings that best satisfy the needs of e-businesses are still in short supply.
I feel that rents at regional retail malls also have room to grow, still, given that rents in the past six-seven years have only grown marginally. At the same time, retailers are now reporting increased sales' revenue because of a robust Czech economy; we have the lowest unemployment rates in Europe and this has had a knock-on effect on wage growth.
Regional offices in cities, such as Brno, also look like a good bet as the shared service industry is investing heavily in such locations and I expect this to continue over the medium term.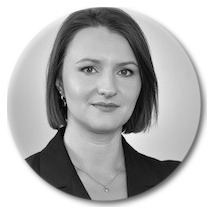 Silviana Petre Badea
Managing Director, Head of Capital Markets JLL Romania
Investors should be looking at central offices, in 2017, in Bucharest but they also should start seriously considering office development in the secondary cities (Timisoara, Iasi, Cluj, Brasov) following tenant demand.
We are sure that the institutional leases that could be secured by blue chip tenants, in regional cities, will start to attract not only developers but also investors who are looking for income producing assets. Industrial property is more and more appealing, as well as logistic assets, but for different reasons and interest is not only restricted to Bucharest but is spread geographically around the country. Due to the nature of the level of income, however, the values are seldom spectacular.
We would also like to see investors with longer-term holding strategies, as well as local capital getting more active in real estate.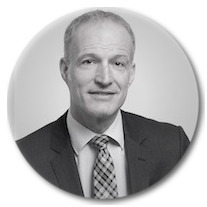 Lóránt Kibédi Varga
Managing Director, CBRE, Hungary
We are expecting continued strong turnover in the Hungarian commercial property market in 2017. Stable economic growth and an increasing household consumption have made the country attractive for investors and, moreover, all three credit rating agencies have now graded Hungary as "suitable for investment", thus more institutional investors may enter the market.
The Hungarian market has shown the most robust growth, in investment turnover, for the last three years. The annual investment volume in Hungary has quadrupled, since 2013. This extraordinary growth has positively affected the advisory business as well; the market grew by an annual 20 per cent in the last three years. CBRE has managed to grow at a rate of 40 per cent per year during this period, and this is only made possible through the trust and confidence of our customers and our strategic cooperation with them.
Besides the usual Western European investors, and the Hungarian and American institutional funds, new actors have also appeared on the market, e.g. investment companies from Greece and the United Arab Emirates: German closed-ended funds have also returned which has all contributed to a good turnover growth, in 2016. German funds bought the benchmark office buildings Park Atrium and Eiffel Square in Budapest. In addition to the latter, the acquisition of Váci Corner and the Millennium Towers were also among the significant transactions in the Budapest office market last year. We can truly say that Hungary is back on the investment map.
Our team had a successful 2016, with involvement in some landmark deals and the pipeline looks solid heading forward. With new equity and solid fundamentals we expect 2017 to be another record year for the Hungarian investment market.
Iglika Yordanova
Managing Director, Colliers International, Bulgaria
The general outlook for the real estate market in Bulgaria is positive. We expect retail and office properties to be the hot targets for acquisition, in 2017. Both market segments are enjoying strong demand from tenants, steady rental levels and growing interest from large scale investors. Consumption is rising and shopping malls have record low vacancies.
Lending became more available and interest rates are comparable to the CEE region, which makes the margin between interest rate and yield quite attractive. There was three per cent growth on GDP, seven per cent unemployment and a six per cent rise in household income which boosts interest in the residential market as well; this segment is definitely an interesting segment to look at, especially in the capital.
The sale of a NPL (Non-Performing Loans) portfolio, collateralised with real estate would enable banks to perform even better and at the same time would provide more options for investment and development.
In 2017, Colliers forecasts a significantly larger volume of investment transactions, compared to 2016. The yields were 8.75 per cent for office and retail assets, and 11 per cent for industrial properties during last year. The expectations for 2017 are for a further prime yield contraction with 50 to 100 basis points.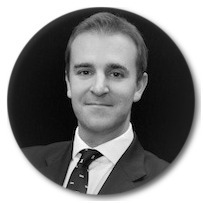 Andrew Peirson
Managing Director, JLL, Serbia
There are many opportunities in Serbia, but what the country needs is development. There are only three existing shopping centres in the country and all three have been sold, at least in part, over the past two years. Therefore for more investment to occur we desperately need product. It is the same with the office market, where Belgrade has less than 300,000 square metres of true, grade A space; a tiny figure for a city of over 1.6 million people.
There are of course obstacles to development, and the lack of development isn't simply a lack of interest in the country. For years we have had issues with planning laws and this has hindered development. This is being streamlined now, and it is now time to take advantage of the lack of supply across all sectors.
In terms of the rest of the country, almost no retail exists outside the three major cities (Belgrade, Novi Sad and Nis) and, therefore, there is real demand for retail park development. We also have no purpose-built logistics' parks in the country, despite its strategic position, sitting on the route between Turkey and the rest of Europe.
Belgrade is a large city, and often forgotten in favour of its neighbours in Sofia, Zagreb and Bucharest. I do believe it is now time for people to start taking it seriously as a real place to invest.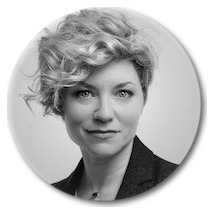 Vedrana Likan
Managing Director, Colliers International, Croatia
The record high investment volumes, in 2016, in the Croatian real estate market, continued the upward trend that started in 2015, and will most likely continue into 2017. This is underpinned by the economy's renewed strength, yield opportunities and improved investor sentiment. We see office, retail and HTL as the most active sectors, in terms of investment and development volumes for the coming year.
In the office segment, 2016 saw an increase in demand, especially for A-class premises, mainly driven by professional services, the IT sector, and the financial sector. The composition of the demand is expected to remain stable and most of the transactions will continue to be below 500 square metres. In order to attract tenants and to increase occupancy rate, landlords are continuing to offer incentives such as fit-out contributions and rent-free periods.
The retail segment shifted its focus to adjoining complimentary services such as hospitality, food courts and fresh-foods concepts which are now becoming the key elements of successful shopping mall operations and high street projects. Croatia still has room for growth in niche/specialised retail developments, but strategy, professional property facility management and good design remain the key here.
2016 saw large investments in the hotel sector, boosted by constant strong growth of tourism and the lack of hotel supply, and they exceeded the already substantial investment volume in 2015. There are approximately 50 new hotels in the pipeline for development, throughout the country, in 2017, most of which are brown field investments, along with an increased number of green field investments. These are underpinned by a growing demand for luxury residences; the future of this market is looking promising too. The key here will be to offer projects that reflect the history, culture and real life, as buyers have begun to look for locations which appeal to them in terms of lifestyle.
(main photo — courtesy of MIPIM)