The best ideas are usually quite simple and are those that provide solutions to everyday challenges. So it was with the App that helps you find a co-working space, whenever you're in your home city or travelling and you don't feel like spending a day in a noisy cafe with poor Wi-Fi or searching for an office, on location. After less than a year, the App is worth over €8 million.
Waldemar Ariel Gala, the founder and CEO of DESK.WORKS, spoke to Justyna Wróbel about his solution, the new ideas that will improve the service further and his plans for an initial public offering (IPO) in less than a year's time, among other things.
Your start-up was recently named one of the leading European "early stage" start-ups. Within just three months its value has exceeded €8 million. What's so special about it?
It is actually €8.3 million, to be more precise, but it all comes down to how easy our App makes life. If there's one thing that the start-up scene is missing, it's time. Thanks to DESK.WORKS, people who travel a lot and who develop their projects in different parts of the world, now have the opportunity to forget about working in hotels or loud public spaces.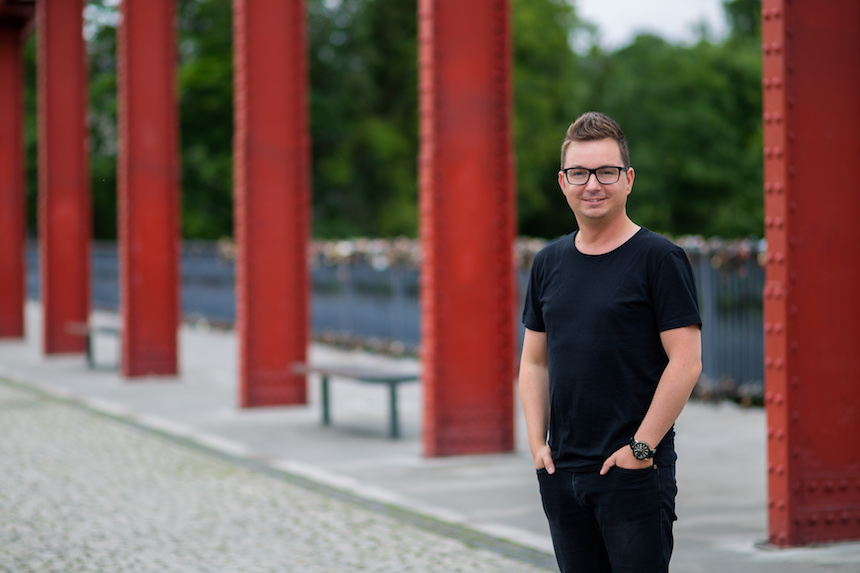 Using the App they can quickly find a working space, for a specific period of time, without any unnecessary paperwork and hassle. The price is also a huge factor – thanks to DESK.WORKS, business nomads no longer have to spend huge amounts of money. 
Finally, it also works the other way around. Office owners can rent their free space via our App, as well, which gives them an opportunity to make extra money, with barely any effort.
It also seems you had the right idea, at the right time, didn't you?
It might not sound very modest but I think you're completely right. We started our business at a time when there was a great need for services such as ours. A survey conducted by deskmag showed that by the end of year 2016, 10,000 new co-working places will have been opened. So this is a perfect time to give people a tool which will connect them to a place where they can work.
Tell me what you have been up to in the last few months.
The past months have actually been a very intensive period for us. We have put our focus onto expanding our base of co-working that are spaces available within the App and polishing the iOS and Android versions of DESK.WORKS. Now, we have a new update coming out. It will introduce a new pricing plan with a special, time-limited offer for people who travel more frequently, for example. In this update, we will also add the option of renting a desk five times a month.
It is important to remember that in DESK.WORKS, customers pay per day not per hour, which keeps their costs down. We have also created a new opportunity for people who would like to feel the spirit of a start-up to spend a day in their favourite company. With the upcoming update, customers will be able to choose from amongst the companies that we are cooperating with, to rent a desk there. So instead of working in a purely co-working space, they will also be able to visit well-known and established companies. 
The last thing we want to do is to slow down. Our user base is growing constantly and that creates a certain level of demand for quality. We have to keep up with market standards, to be ahead of them, even. Because of that, we are constantly working on making our App better-suited to the needs of our current and future users.
So you've been working hard but I am quite sure you have more developmental plans as well right now?
Yes, you're right. We are working on further expanding the workplaces available for rent. At the same time, we'll put more effort into inviting new users to our App. DESK.WORKS covers 72 markets at the moment and with such solid source of places where people can work, it's time to start increasing customer the base.
It is important for us to expand beyond only being just a booking tool. We want to develop DESK.WORKS into a community of people who not only want to work in a certain place for a specific period of time, but also to meet others with whom they share interests so they can use the opportunity to create valuable business connections.
You just mentioned clients from 72 markets. What countries are you looking at? Where are you presently?
We are present in countries such as the USA, Germany, Canada, Brazil, France, Singapore and more. Now we are trying to increase the base of co-working locations in the USA and South America. We will also put more focus on Asia. We are in the process of planning marketing campaigns for these regions. 
So quite a lot of plans – but let's go back to the very beginning. How did you come up with the idea for the service?
The idea came to me in a period of my life when I was doing a lot of work-related travelling. Whenever I had to work in a distant country, I either had to struggle with the hotel's poor Wi-Fi or with loud and uncomfortable public places such as pubs and restaurants. Every time I wanted to rent some space, I couldn't, because nobody would let me use their space for less than a month. On top of that, there was always an issue with the payment – either currency exchange or credit card problems. There were just too many things to worry about and too little time to actually work. So, I decided to do something about it.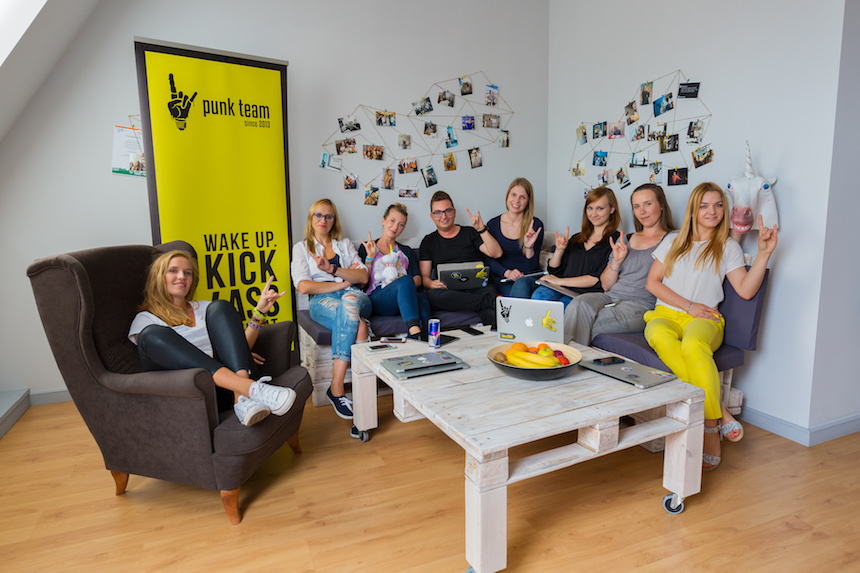 So you came up with the App. Once you had set up the App and the company; how long did it take for you to realise that this was what people needed?
I don't want to say that I knew immediately, but the decision to start this business was based on a need that I had noticed in all parts of the world. It wasn't just an idea I had. It was a solution to a popular problem. So, there was always a thought in the back of my head that it's going to be a success. However, I think that first time that I really knew we had made it, was more or less a month after we launched the App. This is when the interest really spiked, which gave me hope to fully believe that my idea was correct. 
So now tell me, how does your service work?
It all happens within the mobile App. You select a location that you are interested in and based on filters, which you can select yourself, you choose the place where you want to rent a desk. You can filter in/out offices that are open 24/7, offer showers and are pet-friendly or have a meeting room. Other options are also available, with more to come, when we develop the App further. Once you settle on the place, you select dates, a payment method and you're done. You have just got yourself a desk with a booking process that is completed in less than a minute.
How many users are there now?
At the moment, we have over 4,000 users and 546 co-working spaces with 2470 desks.
You recently refused a British investor's offer? Why did you do that? Wouldn't it have entailed a faster development? 
Of course, additional financial support would allow us to do even bigger things with DESK.WORKS. However, the offer was for the whole company, which meant we would have had to sell it. That is something I do not want to do at that moment. Selling the business now would mean that I would not have any input into how it evolves and I feel like there is so much that can still be done.
What is your competition like and how do you show your users that you are better than them?
Competition is fierce, I would say. That's one thing that is always certain in start-ups. Competition is always lurking around the corner, waiting for an opportunity to get ahead of you. That's what you have to do as well, if you want to be the very best. 
Our strategy is to challenge the current state of affairs and make everything better than it was before. Harder, better, faster and stronger, as the song says. DESK.WORKS users see that and we see the reflection of their satisfaction in the numbers. Simplicity is what gives us the edge; our solution makes it extremely easy to find yourself a place and to book it in a matter of minutes. 
When it comes to the company structure – we are a small company. This allows us to make quick decisions and to adapt to changing situations faster than any big corporation. Research on how our customers see our App, as well as an analysis of how they use it, gives us a clear indication of the direction that we have to take and we execute it, instantly.
So how big is the team now?
Right now we have ten people on board. However, we are hiring new staff in order to grow faster and to make sure that we always have enough hands to work towards our goal of becoming the market leader.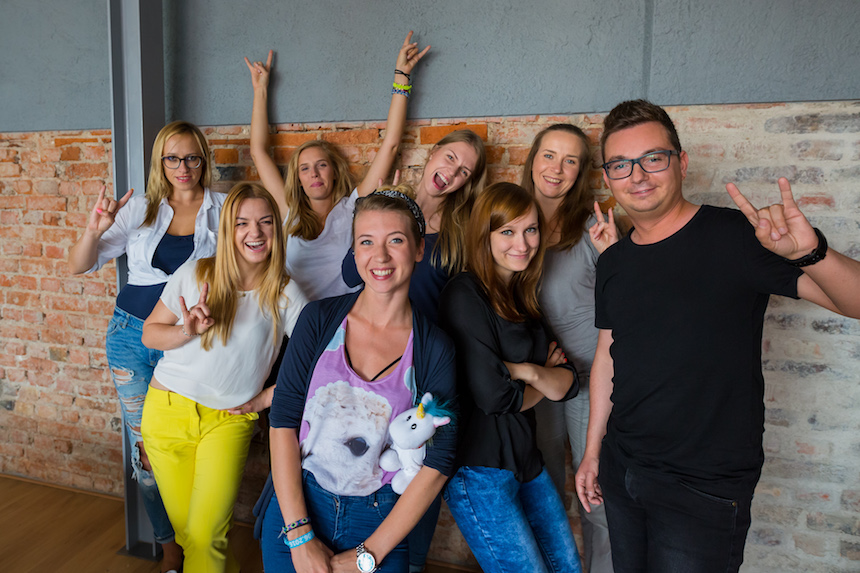 What advice would you give to companies from the CEE region who would like to be as successful as you are and to expand to other markets?
First of all, never give up. Always be on the top of market trends and always be first. Speed is vital, here. If you are slow, you get eaten alive. Always know what your customers expect from you and give it to them before someone else does.
Now, how do you see the company developing over the next few years and where will the company be in ten years?
In ten years? On top, of course! But honestly, ten years is a long time for a start-up. It's extremely difficult to foresee what and where we will be. We are not planning that far ahead, but in the immediate future we would like to move to series A of funding, by the second quarter of 2017. Ultimately, we want to reach an IPO stage.
Click here to read more about the company and download the App to book a desk.