According to the European Commission, the Slovenian economy grew by 3.0 and 2.5 per cent in 2014 and 2015 respectively. Slovenia also has 83 per cent of the EU average GDP per capita, making them, together with the Czechs, one of the most affluent nations in emerging Europe.
Emerging Europe spoke to Zdravko Počivalšek, Minister of Economic Development and Technology of the Republic of Slovenia, about the country's plans for further growth, privatisation and their approach to foreign investors.
The FDI Summit Slovenia 2015, which was held last December, focussed on competitiveness in Slovenia. How can the country be seen as more competitive for foreign investors, and how can the Slovenian economy become more competitive in general? 
As concerns Slovenia's competitiveness, as a destination for foreign investment, there are three significant factors: the country's attractiveness, its business environment in a broad sense, and its specific policy regarding direct foreign investment. In order be more competitive, the country would have to improve the second factor specifically, i.e. the business environment, to make it beneficial for both Slovenian and foreign companies.
Research is conducted in Slovenia every year to determine how the country is viewed by foreign investors, in terms of its attractiveness to investment. The results for 2015 show that investors listed several important motivations for investing in Slovenia including: the quality of its workforce, its access to knowledge, its qualified workers and technology, and the cost of labour. They also mentioned the efficiency of services in Slovenia, its geographic position and infrastructural connections, and its efficient production. They also felt that the ease of access to the Slovenian market and consequent access to the markets of South Eastern Europe via Slovenia were noteworthy.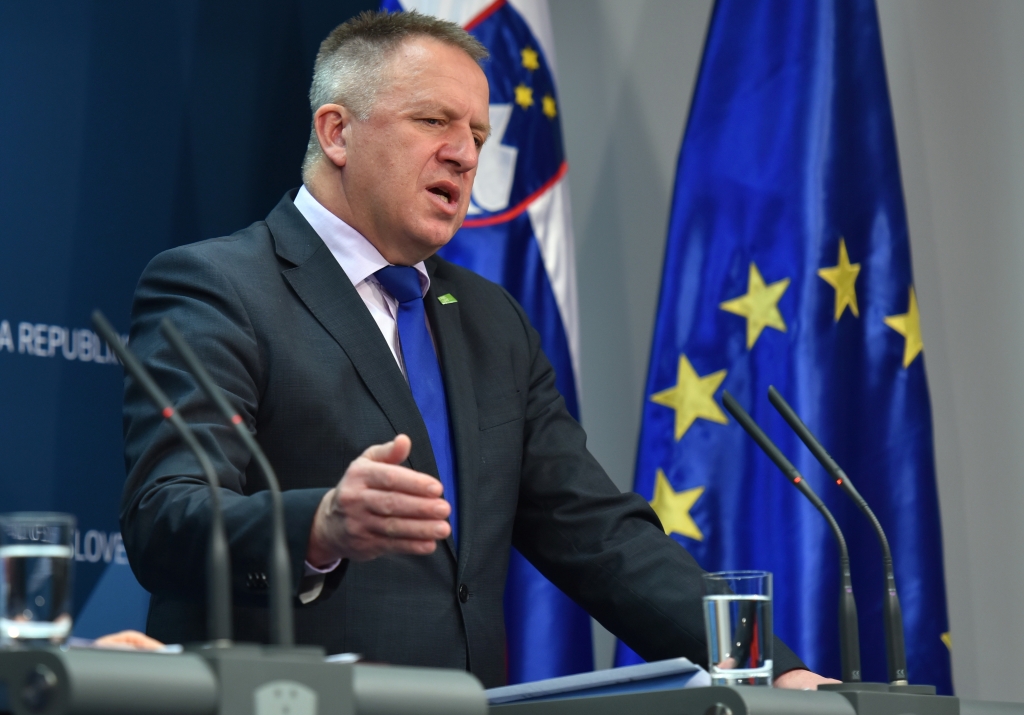 On the other hand, potential investors felt the greatest problems lay in how the labour market is burdened; with taxes and contributions, labour costs, and the taxation of profits or income. These are also the main priorities for our Ministry's work, where we want to achieve the maximum improvement of the status quo.
The FDI summit, which took place in 2014, offered some guidelines for areas where the government could improve: clearer communication about priorities, better implementation of strategies, more transparent privatisation, more "user friendly" public administration, a better functioning banking sector and a better infrastructure. They also counselled less bureaucracy, lower tax burdens and lower labour costs, especially for the highly educated workforce.  Finally they advised the government implement a better coordinated and focussed promotion of the country- brand "Slovenia". Which of these have remained the government's priorities? 
Actually, all of these elements remain the priorities of this government. By stabilising public finances, we have created the first condition necessary for improving the business environment.  This is reflected in economic growth and lower unemployment, as well as in higher private-sector consumption. I believe that it is now time for us to take a step forward and begin to implement the other priorities, which you have summarised so effectively, on these stable foundations.
Let's return to FDI. According to the World Investment Report 2015, foreign companies invested over $1.5 billion in Slovenia in 2014. The companies that regard the country as an attractive investment destination come from which countries and sectors?
The countries of Western Europe remain the traditional foreign investors in Slovenia, and are also our largest trading partners. Recently, we have had some investments from non-traditional investor countries, especially a group of countries that are traditional exporters of capital. They are the USA, Japan, and Israel. At the same time we have observed an increased level of investment from Eastern European countries, such as Poland and the Czech Republic. In terms of sectors, the most predominant sector is investments in industry, where we recorded a full third of FDI in 2014. Nearly one quarter of investments are made in trade and 15 percent in the financial/insurance sector.
Personally, I see a major unexploited opportunity in the tourism sector. Foreign investors cannot invest in tourist facilities and then move them elsewhere, so these investors are most welcome. At the same time, the entry of foreign investors, into tourism, will strongly increases the flow of foreign tourists, which is one of the key, and most ambitious, goals of the tourism sector for the next few years.
How is Slovenia positioning itself amongst other countries in the region as far as FDI is concerned? 
The best indicator, for comparing the presence of foreign direct investors in the country to surrounding region, is clearly FDI as a percentage of GDP. In the European Union, as a whole, this amounted to a figure of just slightly less than 50 percent in 2014, while in Slovenia it stood at less than 26 percent. In 2014 the annual inflows from foreign investments amounted to €1.5 billion, and provisional data for 2015 indicates that it will amount to around €1 billion in 2015. Slovenia is lagging behind other European countries, particularly newer EU Member States, in this regard. Therefore, this is an area in which there is enormous room for improvement.
What is the country's strategy to attract FDI?
"The "Programme for Internationalisation of 2015-2020", which includes attracting foreign direct investment, was approved by the Government of Slovenia in May 2015. Additionally the Ministry of Economy and Development has prepared an action plan, "International Challenges 2015-2016", in cooperation with other partners.
Internationalisation is an inseparable part of Slovenia's development strategy. Considering the fact that export represents over 75 percent of the Slovenian GDP, this is one of the priorities that require special attention. Due to the characteristic openness of the Slovenian economy, greater internationalisation will contribute significantly to faster growth in the economy. Internationalisation, is this context, means the wider sense of connecting companies; the transfer of knowledge, technologies and capital (inward and outward investments), and integration into global value chains.
At the highest level of internationalisation, foreign direct investments are one of the fastest growing, most common and most important forms of international cooperation. The Program for Internationalisation 2015-2020 provides an active, dynamic, efficient, modern and (in particular) individualised approach to attracting FDI, together with some new paths and tools.
As well as generalised promotional activities Slovenia will focus on the targeted promotion of FDI in specific groups, sectors and sub-sectors of the Slovenian economy. Measures to stimulate FDI are intended to encourage investors entering all phases of the Slovenian market. These measures are aimed at potential investors who are looking for sustainability and responsibility.
Slovenia will be promoted as an R&D hub and a Green and Logistic hub, while activities to promote FDI will be strengthened around three main areas. Firstly, the implementation of a "one stop shop" approach; secondly, the promotion of Slovenia as an interesting investment destination while promoting business and investment opportunities for Slovenian companies abroad, and, last but not least, we will strengthen our after-care facilities so we can provide help and support to existing foreign companies in Slovenia.
Which sectors are the key ones for the Slovenian economy and could be attractive for foreign investors? 
Slovenia's reputation as the third country in Europe, after Finland and Sweden, with around 60 percent of its territory under forestation, explains why the woodworking industry has always been important.  This is why the Slovenian government has decided to nominate the woodworking industry as a key priority sector. The industry employs some 11,000 people in over 1,000 companies: it contains a bedrock of skills and technical expertise for investors to use. The industry covers branches comprising of milling, the manufacture of plywood and particle board, and the fabrication of furniture and timber components for the construction industry. The key priority in this sector is to increase its added value, by increasing the manufacture of wood domestically, from basic semi-manufactured products to high-tech products. Slovenia will put its efforts into increasing the competitiveness of this sector and will provide favourable conditions for the growth of the wood-processing sector. We intend to achieve this through the promotion of wood, nationally.
An important opportunity also exists in cohesion policy funds. Slovenia will assign €50 million of cohesion funds to the wood processing industry, of which €20 million will be non-refundable. Furthermore, we will encourage and support SMES to compete with the best projects for Horizon 2020 resources. With its heritage, knowledge and the capacities, as well as forestry wealth and mechanisation, the wood processing sector has a great potential for growth. For these reasons we believe that it presents an outstanding opportunity to foreign partners for cooperation."
In June 2013, the Slovenian parliament approved the government's privatisation plan to seek buyers for 15 state-owned companies. How has the programme been implemented? 
Firstly, I would like to point out that I am a strong advocate of well thought-out privatisation. This is one of the main reasons that I accepted my appointment as Minister. I strongly believe that privatisation must take place in such a way that both the state and the companies that we sell benefit from it. Therefore I think that we need to invest as much time as necessary to accomplish this objective.
At this point, six companies from the list of 15 SOEs listed for sale have been sold: Elan, d. d., Fotona, d. d., Helios, d. d., Aerodrom Ljubljana, d. d., Žito, d. d., and Adria Airways Tehnika, d. d.  Sale and Purchase Agreements are signed, in the cases of Nova KBM, d. d. and Adria Airways, d. d.. Additionally, Paloma's shareholders confirmed a capital increase at the shareholders meeting. After acquiring Paloma shares in the capital increase process, the selected investor will be obliged to publish a mandatory takeover bid, in accordance with the relevant provisions of the Slovenian Takeover Act, on the basis of which the existing shareholders will have the possibility to sell their Paloma shares at the same price per share as offered by the investor in the capital increase process.
One company from the list, Aero, is in bankruptcy, while another, Terme Olimia Bazeni, was merged. Sale processes, for the three remaining companies, have been closed without a transaction. I am referring to Telekom, Cinkarna Celje and Gospodarsko razstavišče.
In 2014, Slovenia's economy expanded at its fastest pace since 2008 and it is expected to maintain healthy, albeit slightly weaker, growth in 2015, 2016 and 2017. What growth do you expect in the following years and how does the government want to achieve that growth?
We are expecting continued economic growth in 2016, which will be lower, however, than last year. With regard to the autumn forecast for economic activity, GDP is expected to increase by 2.3 percent. Growth will continue to be crucially driven by exports, alongside increasing demand from our main trading partners, and also by the increased competitiveness of recent years. Private-sector consumption is becoming an increasingly important factor in economic recovery because of the growth in disposable income, along with improved conditions in the labour market since the beginning of 2014. This is also reflected in a higher level of disposable personal income, which is at one of its highest levels to date, and indicates higher buyer readiness.
We expect that consumption, which was the indicator that fell the most sharply during the crisis, will increase again this year, particularly for durable goods.  The consumption of other goods, which accounts for the majority of consumption, is also gradually increasing. Investment spending will decrease in the coming year as a result of the expected change  in public investment, following the expiry of opportunities to draw EU funds from the preceding financial period. On the other hand we are also expecting a gradual increase in private investment.
The level of exploitation, of production capacities is high and has already surpassed the pre-crisis level.  This will allow private investment higher profits in the private sector as well as improving the satisfaction indicators and making access to sources of finance easier. Because of increased trade in real estate and the improved position of household incomes, combined with the recovery of housing loans, we also expect the drop in housing investment to end.
At the same time I should mention, that expectations for annual economic activity are connected to certain risks coming out of the international economic environment. Although we have seen improvements in economic conditions and a stabilisation of the financial markets in the Euro area, in recent months, uncertainty has also appeared in respect to the growth of emerging economies. This could slow the economic recovery of our major trading partners and threaten the stability of the financial markets, because of the continuing reduction in the size of the global economy.