Le Méridien Etoile is a hotel built in the heart of Paris nearly half a century ago. Currently over 500 out of its total of more than 1,000 rooms are being refurbished by Nawrocki Group, a family business that was established in Poland 25 years ago. But Le Méridien Etoile hotel is only one of almost 150 similar buildings, with furniture and bathrooms produced by the Polish company.
Paweł Nawrocki, the Founder and CEO of Nawrocki Group, spoke to Andrew Wrobel, Head of Editorial of Emerging Europe, about the company's last quarter-century of successful projects and their outlook for the future.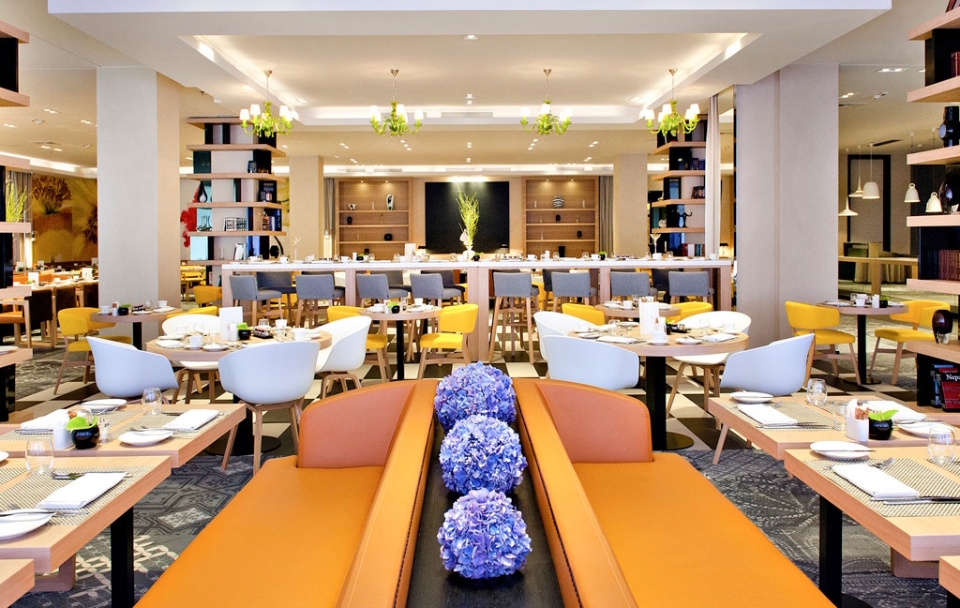 You are currently completing works at yet another hotel in France — Le Méridien Etoile. On top of this you've sold your products to almost 150 hotels in 93 towns and cities across the country. How did you manage to conquer France?
Actually, France is our most important partner at the moment. We are there now because, over a decade ago, I managed to seize the opportunity of a lifetime.  Subsequent to that and thanks to our solid product and professional service, we have earned our current position in the French market.
Nevertheless, it would never have happened without hard work and, most of all, without the help of my very experienced employees, whom I am honoured to work with. Thanks to them, we are able to provide our clients with added value to the projects; our own experience and professionalism, which are both well acknowledged. I believe this is the reason why we are still working well in France.
This year the company's celebrating its 25th anniversary. Let's take a step back to 1991. How did you set up the firm?
The idea of running my own company came into my head very early — in fact I was already thinking about it in high school. Running a business was not an easy thing, when I was just finishing my education. Let me remind you that Poland was a communist country back then so I wasn't able to register my company until after Communism had ended.
Of course, the beginnings were very hard. First we tried to fight inflation, and later hyperinflation, in the early 1990s. It was also not easy to obtain a loan, since we were a new company with no credit record. In the end, we overcame those obstacles thanks to our commitment, and the constant improvement of our business model and operations led to today's success.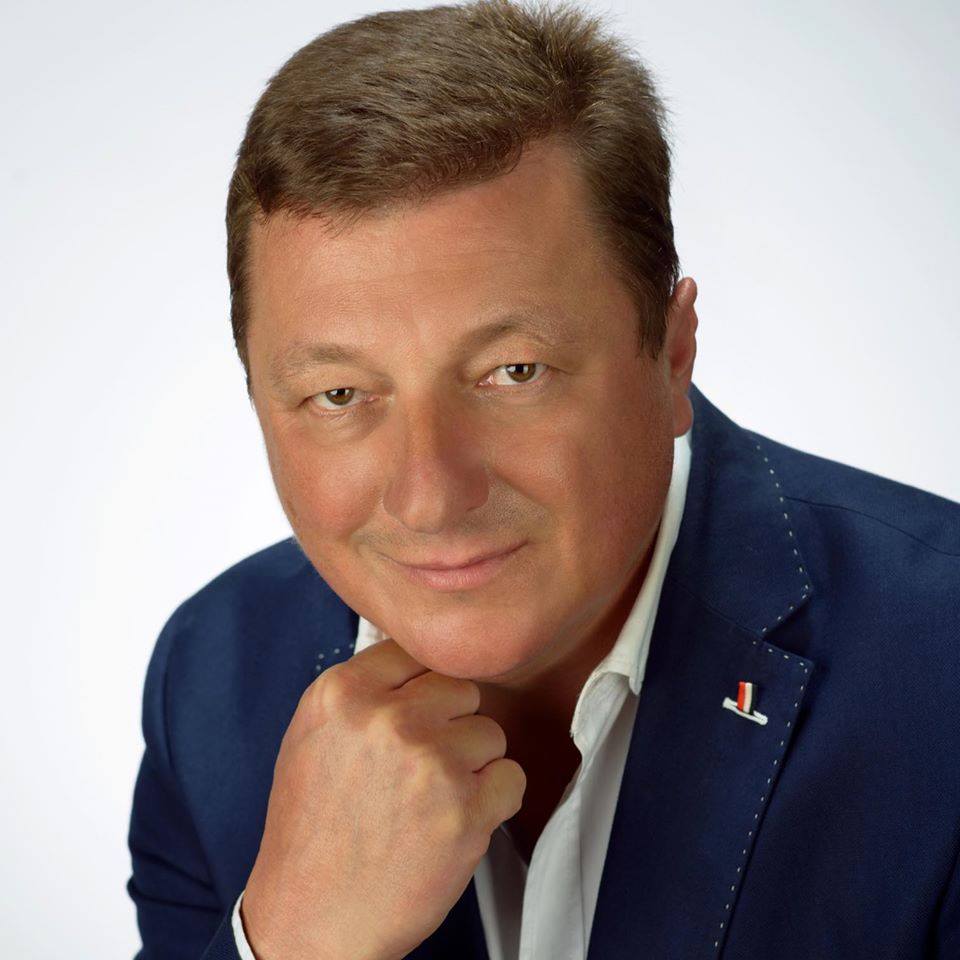 Before we come back to today, tell me about when you first noticed you were going in the right direction with the company.
I believe the best way to confirm that a company is going in the right direction is to look at the incoming client orders and to see a constant increase in those orders. If that is followed by growing revenues I think that it is quite clear. I also believe that each manager has to be able to have a "sixth sense" about the market.
In the case of the Nawrocki Group when did you begin to feel more confident: five, ten years after you had started the firm?
What I would say is that in order to feel more confidence, you need to be able to tick a few boxes. Just having manufactured the products is no more than 30 per cent of your confidence. Having a client is another 'must-have'. The more extensive your portfolio of clients, the more confidence you have. The third element is your skilled and experienced team. I have always told my team that without them my value would be much lower.
So, coming back to your question: I think that we were fully confident, without the feeling of being buffeted by the wind, about ten years after we set the company up.
When you first started, the company produced kitchen seats that were sold to retail consumers. Today your largest clients are prestigious hotels. How did you find your niche market? 
Indeed, our initial product was a corner bench with a table and two seats. Then we expanded this set and we added kitchen units. That was a time when we sold our products to individual clients only. The company developed quite quickly and the number of employees grew significantly, but in order to keep employment at the same level we needed to increase our turnover.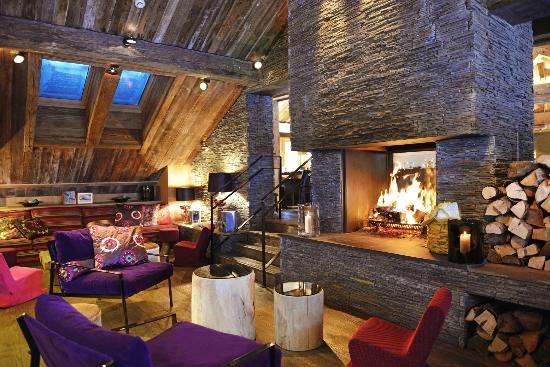 I knew that the only way to achieve that goal was to change our client base and to focus on contracts with organisations and businesses. This type of client meant high revenues which would mean further development in the company. The hotel sector seemed the most attractive one because there were a massive number of projects, involving a high value of investment, happening both in Poland and abroad.
We developed our own recipe: we produce furniture according to an individually specified design and, thanks to our committed group of employees, we have our own savoir-faire. This allows us to be successful in the prestigious boutique hotels' niche.
So now you're focused on two main products; furniture and ready-made bathrooms?
We are trying hard to make sure that we are keep up with the changing needs of our prospective clients. Having worked in the hotel sector for a long time, I noticed a growing demand for fast but elegant hotel refurbishments. It is well known that all new hotel projects are financed with loans, so their owners want to complete them as quickly as possible, to be able to pay the debt off.
This encouraged us to come up with a different idea; we produced a model of a prefabricated bathroom, together with French architects. We immediately found our first client, who bought that product three years ago and we've been selling it ever since.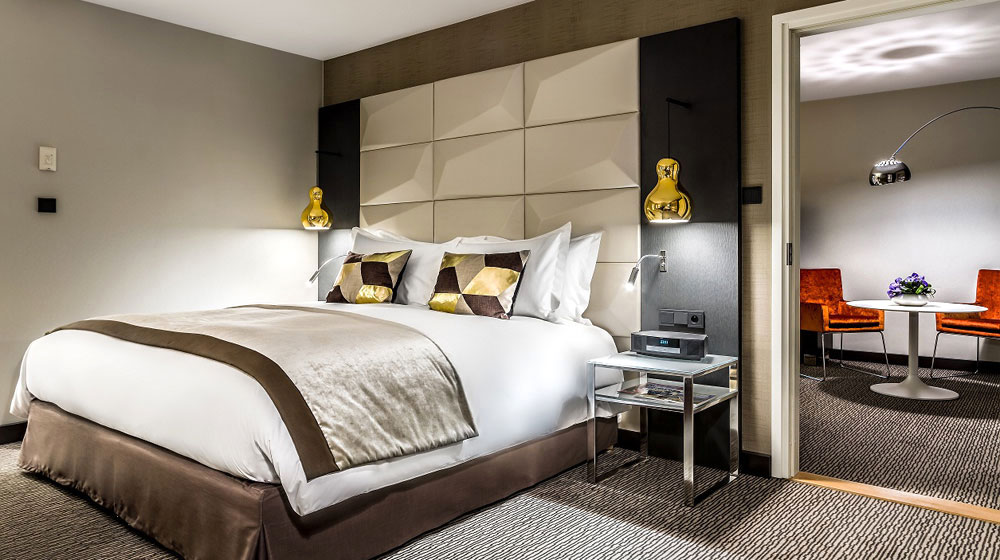 This is basically what Nawrocki SDB, which is a part of Nawrocki Group, does, isn't it?
Nawrocki SDB is another firm and its offers are somewhat complimentary to what Nawrocki Furniture offers, as the products are sold to hotels mainly, but not exclusively.
Let me explain how it works. We produce fully equipped high-standard bathroom units, in our facilities, which can literally be placed and installed straight away in a hotel room.  These modules have real ceramics, tiles and complete furnishing with heating and hydraulics. Speaking frankly, I believe prefabricates are the future of the construction sector and that the assortment of prefabricates will expand.
You mentioned French architects a moment ago and France is a large market for your company. What other markets are you operating in?
We have completed refurbishment projects in the UK, Germany, Belgium and even in such exotic countries as Gabon, or Morocco, where we equipped a private cinema-room for King Mohammed IV himself.
However, we are not actively trying to develop these markets at the moment as we have a massive number of projects in the pipeline in France and the entire production chain is currently assigned to that market. Of course, if there happens to be an empty window in our calendar, we do we produce furniture and bathroom units for other markets.
Which markets do you see as prospective targets for Nawrocki Group?
If we could increase our production I would definitely like to develop our presence in the British market. It is a market which, thanks to its global trade connections, could be an ideal springboard to the global market as well as countries such as the United Arab Emirates, Qatar and others for example.
You've mentioned your employees several times. How many people currently work for the Nawrocki Group? 
Currently Nawrocki Group has 148 full-time employees. On top of that there are people who work, both in France and in Poland, but they run their own micro-firms that collaborate with us.
Are you planning to increase the number of employees in the future?
Naturally; development is followed by growing employment. That is why I am sure we're going to hire more people. We don't really focus on having a particular number of employees. Rather our goal is to concentrate on expanding the portfolio of clients and products, for example the prefabricated bathroom units; on increasing profitability, etc. Expanding the team is just a natural consequence of that.
Let's talk briefly about Poland. How much of your production is sold in the domestic market?
As I mentioned before, our schedule is filled with orders from French companies, so we are now able to pursue projects in Poland. However, we are proud of some "pearls" that we have completed in Poland. Let me mention, for example, that iconic building of the hotel industry: the Sofitel-Victoria Hotel in Warsaw, or the Nosalowy Dwor in Zakopane.
We have recently refurbished a beautiful and very prestigious five star hotel in the Primate's Palace in Warsaw. I would also like to mention that we are a company that prides itself on its continued excellent feedback for our work from the Orbis chain.
What do you think are your advantages over your competitors?
I think our key advantage is our excellent customer service. However, in order to provide such a service, the company's owner should be able to count on a good team of workers and a skilled group of experts. Nowadays, all contractors use the same components, so you need to offer this added-value, in order to be selected by the investor. Our added value elements are: great experience, excellent products and perfect service, including after-sales service. We are a company that, I believe, has these elements.
The company is based in Brzeźnica, which you seem to be proud of, going by your website. Is the total production manufactured in Brzeźnica, in the south of Poland?
Yes, it is true that we are really proud that there is furniture that was produced in Brzeźnica, in Le Méridien Hotel in Paris, for example, located 350 metres from the Arc de Triomphe. Actually, all our furniture is produced in Brzeźnica.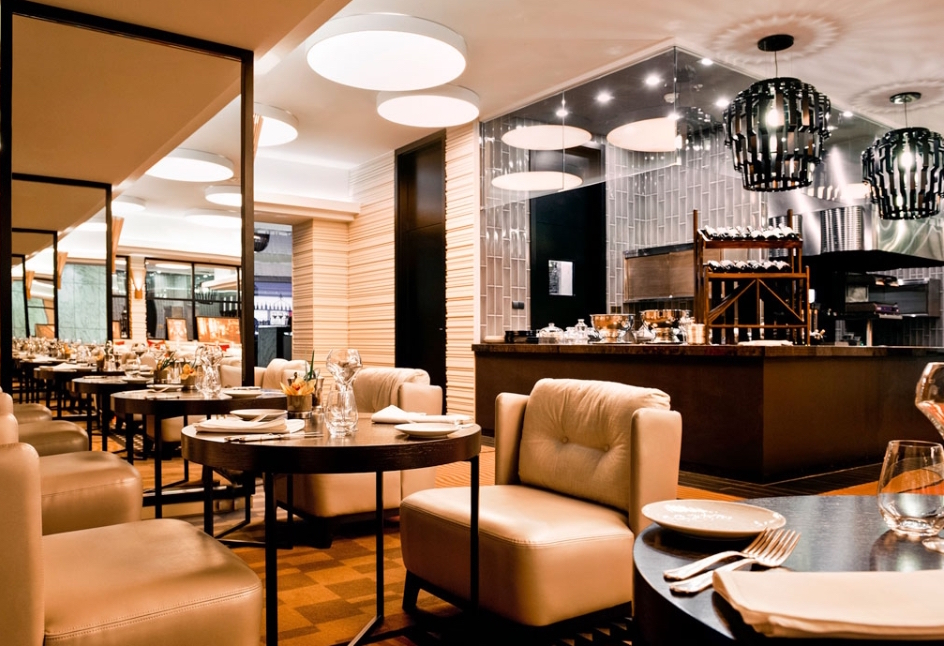 I must admit that I am happy and proud that I can promote the place where I was born and raised in that way. I really enjoy doing what I do and I find it nice that our clients, especially the owners of the most prestigious hotels, invite us to their opening ceremonies. We treat these elements as rewards in our business.
I have spoken to a number of companies from emerging Europe and, at some point; most of them have found it difficult to prove to foreign partners that their products are high quality. Have you gone through that too?
I think you need to work hard if you want to prove the high quality of your products. First of all, you should have a true production regime and you cannot allow yourself or your team to fail even a single client. Good news spreads fast but bad news spreads even faster. It is really hard to build a brand and you need to be very consistent and persistent, in order to get great feedback from your clients.
In France, for example, you cannot do business at all without that. French clients are difficult and demanding, but they are faithful and do not change a contractor just because another company offers a cheaper product. This is what I value most in our client's approach.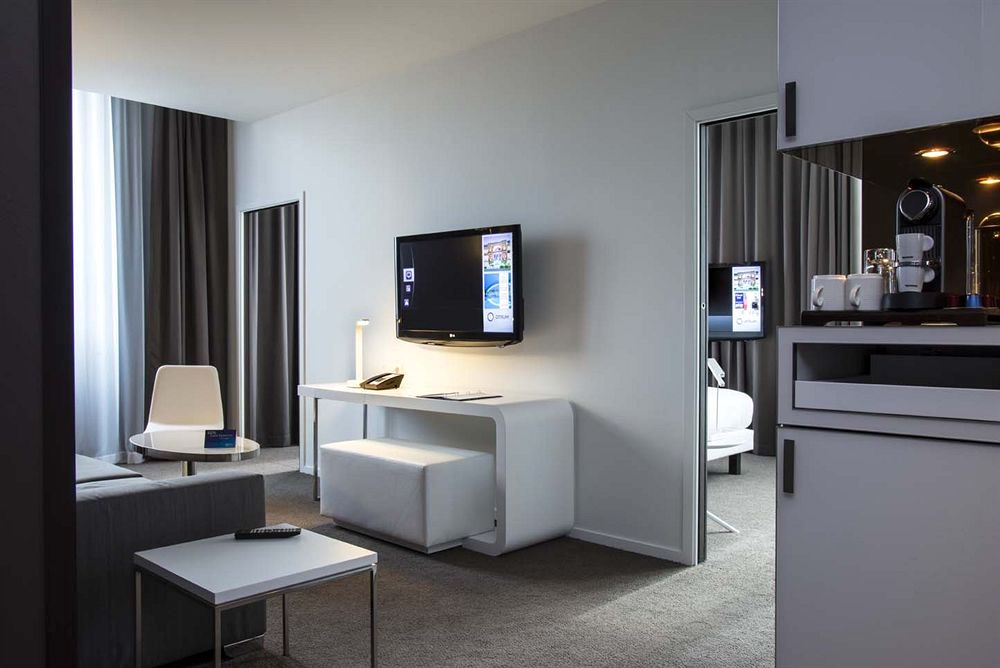 What advice would you give to companies from the region that would like to expand to other markets?
To be honest, most of my responses to your questions contain a few pieces of advice. On top of them, what can help is a bit of good luck. I am joking a little, of course. I believe that you are lucky if you're able to make use of the opportunities that arise. Spotting those opportunities and making proper use of them have made many people extremely rich.
Like that opportunity you spotted a decade ago. Now, how do you see the company developing over the next few years and where will the company be in ten years' time?
I have always been an optimist. This is why I believe the company will grow significantly in the future. Of course, new stages of development will require new approaches. In the near future, I expect to introduce a new management model and to decentralise the decision-making process, in order to be more flexible and to react to our client's needs even faster.
Click here to read about the firm and the products Nawrocki Group offers.
(All photos — courtesy of Nawrocki Group)