Nravo is Ukraine's largest mobile games' developer. It has created 26 games which are played by over 25 million people worldwide, such as Hero Pop and Lightomania. In 2014, the company started Nravo Kids, which produces free mobile games for children between the ages of two and six years old.
Andriy Tabachyn, the founder and CEO of Lviv-based Nravo, spoke to Andrew Wrobel, about his company's social projects, to help small children master their native language and culture, as well as the products that the company develops to provide solutions to not only educational challenges.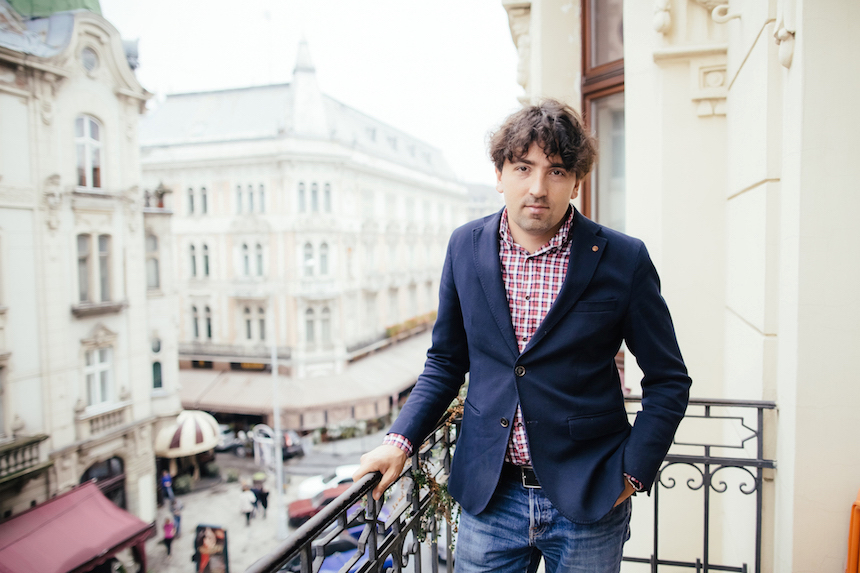 So, what are Nravo team doing right now?
We are developing games and working on several social projects.
Social projects?
Yes, we run a project called Nravo Kids. They are games for kids in their native language. In Ukraine, it is a problem that there are no games for children in Ukrainian. For example, if you buy an iPad or any other tablet for kids, the only content that is available is either in English or Russian.
That sounds very interesting!
We are very proud of our kids' projects. They are new in Ukraine and we are changing our market. This is true not only of the games that we are making, but also our communication with our audience about what to buy, what is good, what is bad and how to use new technologies. It is educational for kids and their parents.  
By content, you mean games, right?
Yes, games and educational apps, for example, using the alphabet, numbers and songs etc. However, it is very expensive, so no one wants to invest in this project because the audience is not ready to pay for such content and, therefore, it is not a good business model.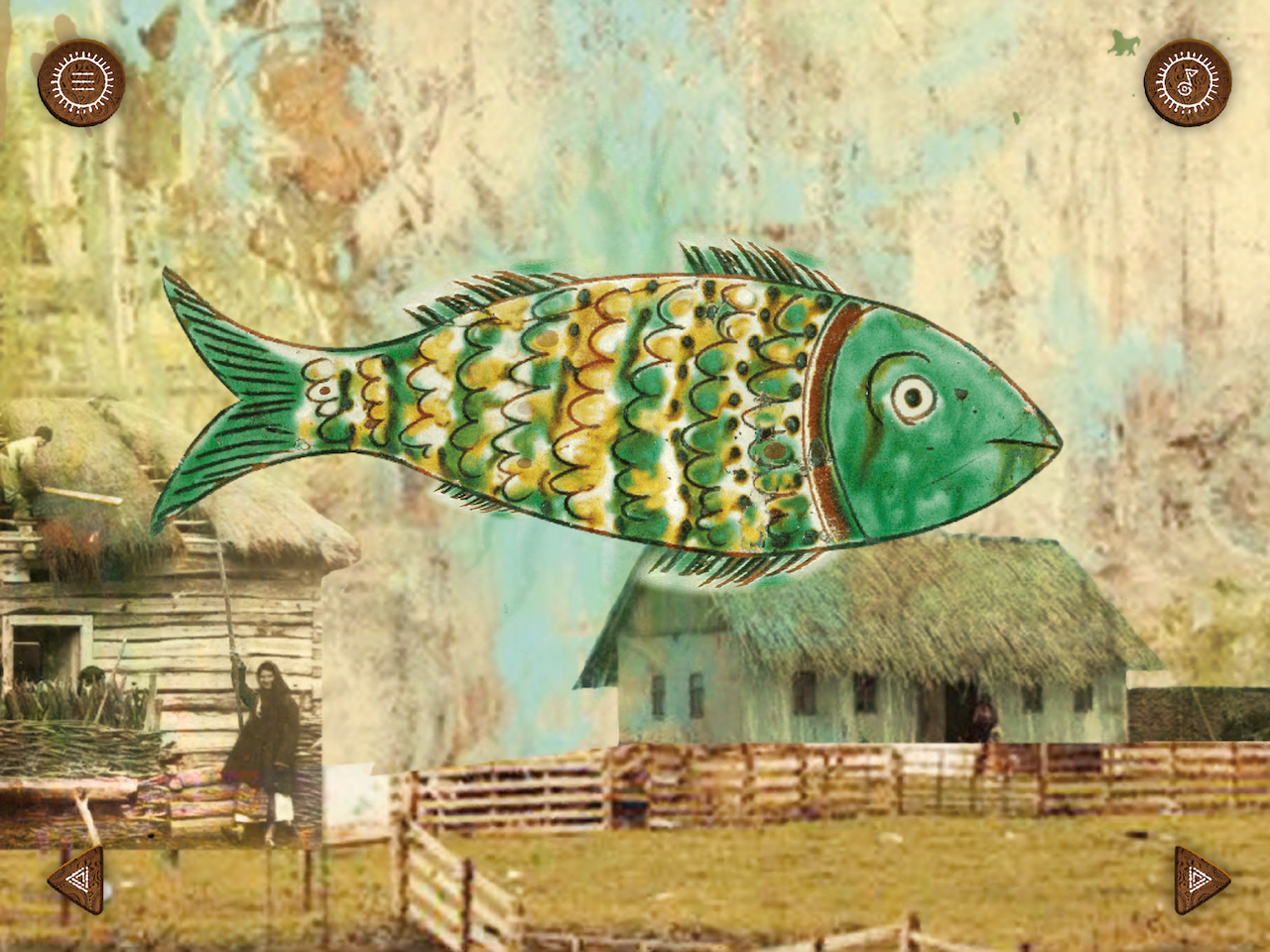 But I think the goal is important, isn't it?
Yes, we run several projects together with big companies such as Microsoft. They pay for some of these games. It is a sort of sponsorship. I would not call it outsourcing because we work on our idea. We have made a game, together with Microsoft, but they own the logo etc. So basically the model we often use is one of sponsorship or product placement. Another social project which we've just implemented is a book about Ukraine and its traditions. 
Your games have won a number of Ukrainian and international competitions. For example, The Good World, a joint social project with Microsoft, received an award from the Association of Philanthropists of Ukraine for innovation in philanthropy. Would you say that those definitely increase your motivation to create even more?
Yes, of course!  It's a positive sign for us, that our project received a high mark from the best (Microsoft); it means that we are moving in right direction.
How does that work?
I can't actually say that our popularity has increased a great deal or that investors have started to call us. But it has definitely give us more confidence about what we are doing and about the main goals of our project. By this I mean creating quality, educational games for kids and their parents.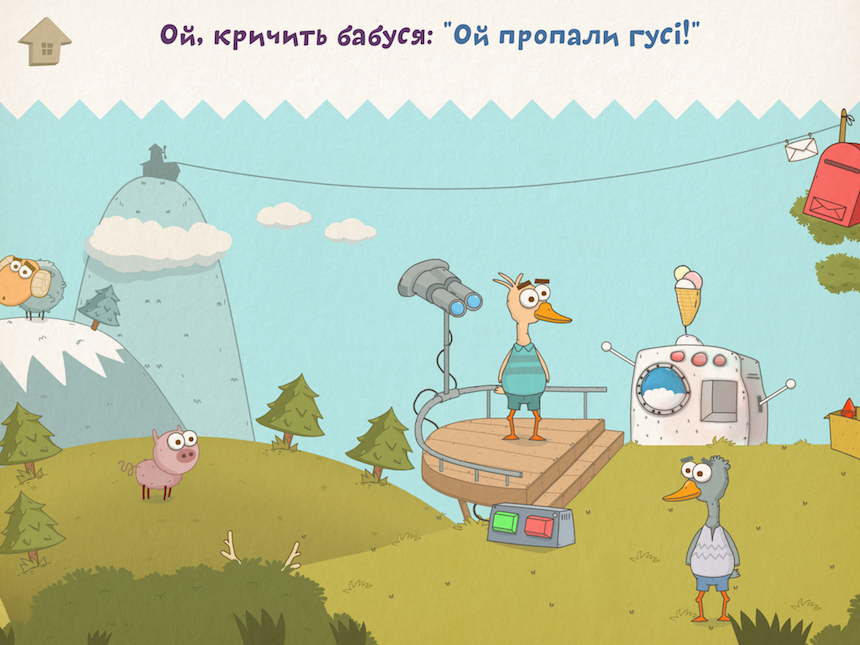 You've just told me about two projects that are more socially than business oriented. Where are you making money? 
Well, we still make money on games. We also want to develop hardware projects. We can make a product and then distribute it. Sometimes people have a problem and they think this problem has no solution. We do not always have access to these problems nor to the people who want to fix it but I am more than sure that there is a solution to all of them.
Let me give you an example. Last year, Lviv City Council wanted to buy equipment for schools. They called for a tender and somebody applied and sold them the equipment. 
They had not analysed what they really wanted, nor what made an analysis of that and we saw that everything that was available was is old, either made in 1990s or in China. It was bad quality and what is more, it was very expensive. So, together with the teachers, some methodologists and the City Council, we defined the set of equipment that was needed to teach physics and electronics and then we built it.
The market is enormous for that sort of project; there are more than 20,000 schools in Ukraine; in Lviv alone there are more than 100 schools. There is a huge market for such a product. In many cases it is possible to make a new product instead of just buying something that is not necessarily the best solution. 
So let's go back to the very beginning of Nravo. How did you start the company?
Well, it was a bit by accident. I was working in EPAM, but I'd had a company before that.
How long did you work for EPAM?
Three years and I left six years ago.
What did the company you had run before that do and how long did you work there?
It was an outsourcing company, located in Lviv, and I worked there for about seven years, before we were merged with EPAM. However, this company was too big for me; I wanted something new. I'm a technical guy and I wanted to learn new technologies so I decided to create a mobile game, but not the standard type. It was a mobile web game for all old phones, not smartphones. It was fun for me to make something like that. I wanted to simply release a product in order to understand the full cycle of that technology. So, I created a text game for old phone and it seemed to be very simple. Then, people started playing it and the company began to grow very quickly.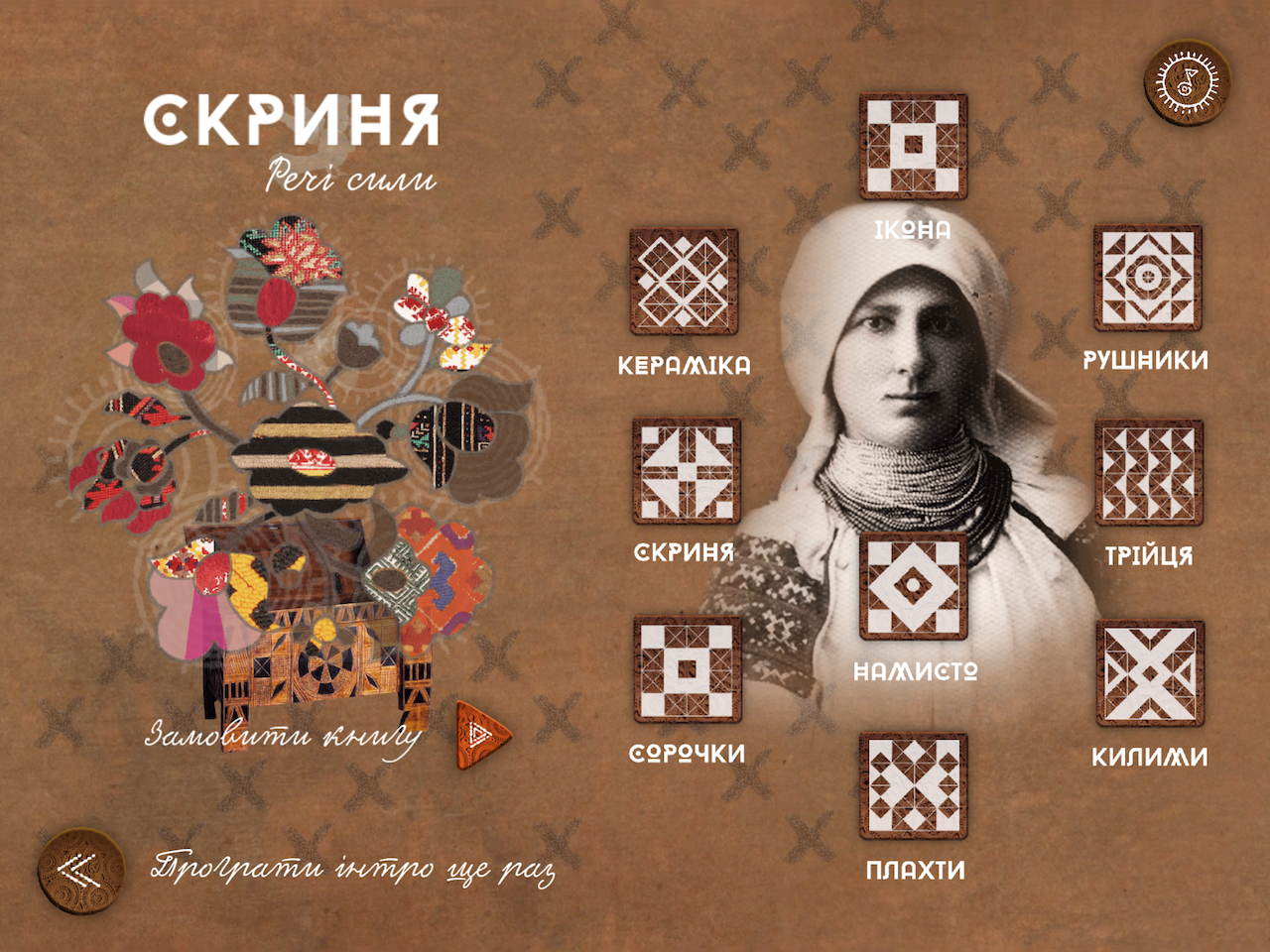 How did you distribute the game?
It was placed on a website. 
How did customers pay for it?
There were a lot of services where payments were integrated and people could pay in terminals, by credit cards or in cash. It was not an Apple Store purchase. 
The situation in Ukraine is different to the much of the world as a lot of people do not have credit cards. Paying in cash is a necessary method. At that time people in other countries were starting to create games for smartphones, but in our world, which included Russia, Ukraine and Kazakhstan, most people didn't have smartphones. However, they still wanted to play something too and they tried our games. 
I think that we created that unusual market. It's unusual because when we started, I did not believe that it would end up being a real project for company. For me it was only a bit of fun, to create something that worked. Once it started working, we had developed our business. 
How much time passed before you realised that the game was catching on?    
I think that it took one year. I was working for EPAM, so I developed the game at nights and during weekends.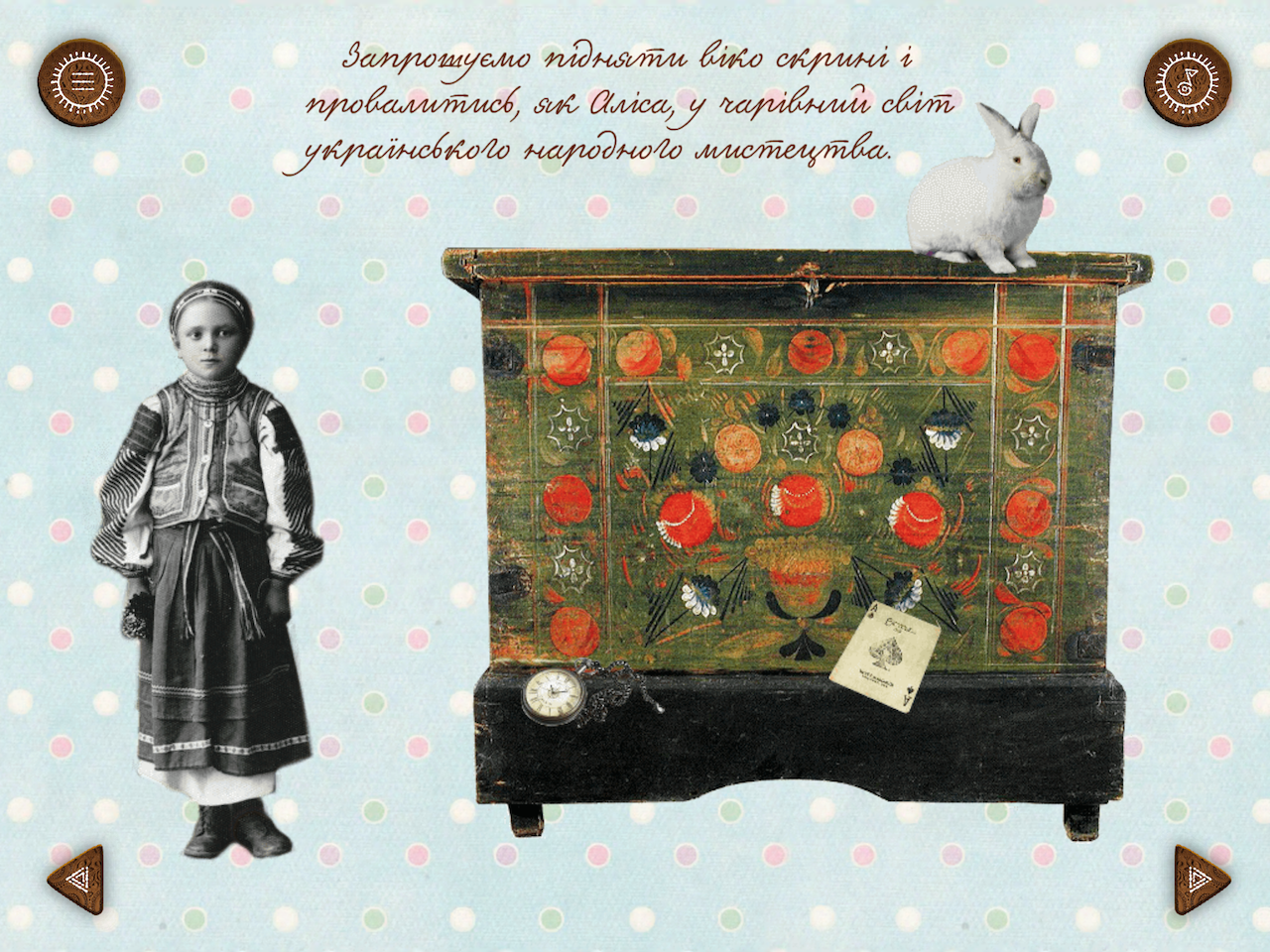 So you didn't have a company yet; you were working for EPAM. When did you actually did you set up the company?
It was a fun project at first but after a while, I realised that it was going further. From that moment on, we began developing our own products: various games such as web games, mobile games, desktop games and the others. Now, we are developing educational tools for children. The idea is to use our tools in physics labs. Because of them, studying is easier. There are some tasks in the game that students can do in the classroom.  
Okay, so you set up the company. What happened next? One year after you set up the firm?
At that time, our country was struggling with political issues related to Russia. Because of that our sales dropped dramatically. We sold our products on the local market i.e. in Russia, or to other Ukrainian companies, which were also selling products to Russia. As a result of the political troubles, we had to close a lot of projects we were working on. 
How much did your sales drop by in 2014? 
More than 50 per cent. The hryvna dropped four times. That is a lot and the other problem was that we paid for goods in dollars but we sold products in hryvnas. It's not the standard market. It is good situation, for outsourcing companies, because their budgets are in dollars and they pay in dollars as well. It also means that their salaries increased by four times.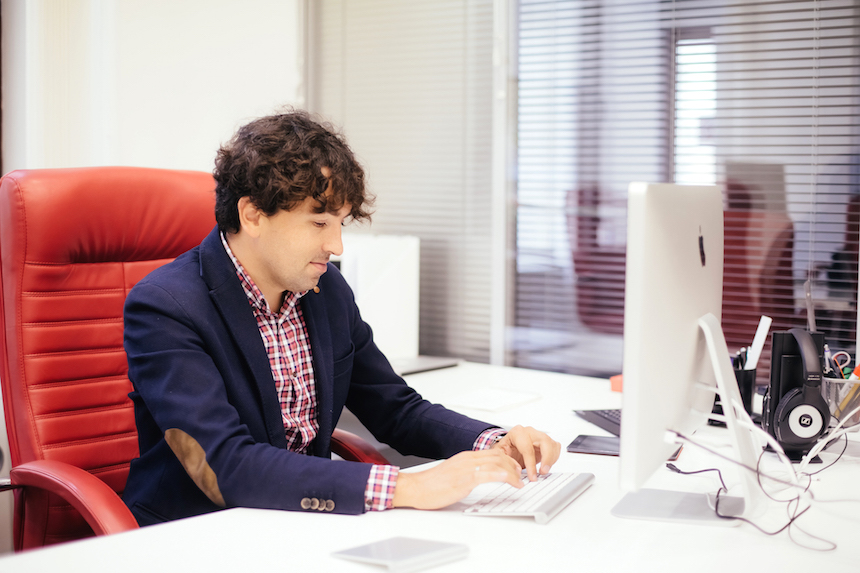 How do you imagine the company will look in ten years' time? Where would you like to be?
Probably on the global markets. I do not think that a wide audience is our target. We need to be effective, not just big. We want to make good quality products which will change the market, or technologies, or processes. We do not want to copy some existing products. Our goal is to innovate.
Click here to read more about the company and download their games and apps.