In 2015, Polish companies exported goods and services worth nearly €179 billion (£140 billion); 7.8 per cent more than in 2014. Back then, the country had a trade deficit of almost €2.7 billion (£2.1 billion). Last year, Poland achieved a €3.7 billion (£2.9 billion) trade surplus with its largest export markets being Germany, the UK, the Czech Republic, France and Italy.
Emerging Europe spoke to Micheal Dembinski, Chief Adviser at the British-Polish Chamber of Commerce, about the internationalisation of Polish companies and their expansion to the UK and the US.
Since negotiations over the Trans-Pacific Partnership (TTP) have been completed, it's been said that we should stop thinking about trade only between Poland and China, or Poland and the US, or even trade between the UK and the US but instead we should consider a global economy and look to trade between the European Union and the US or Asia. This is given as the reason why the Transatlantic Trade and Investment Partnership is important. Do you agree with this school of thought?
Well, I think the key thing is to understand that there are people in the European Union who see TTIP as an opportunity and there are people in the EU who see TTIP as a threat.  The question is really; how competitive are you in an economy which is globalising? I think TTIP is a step in that direction.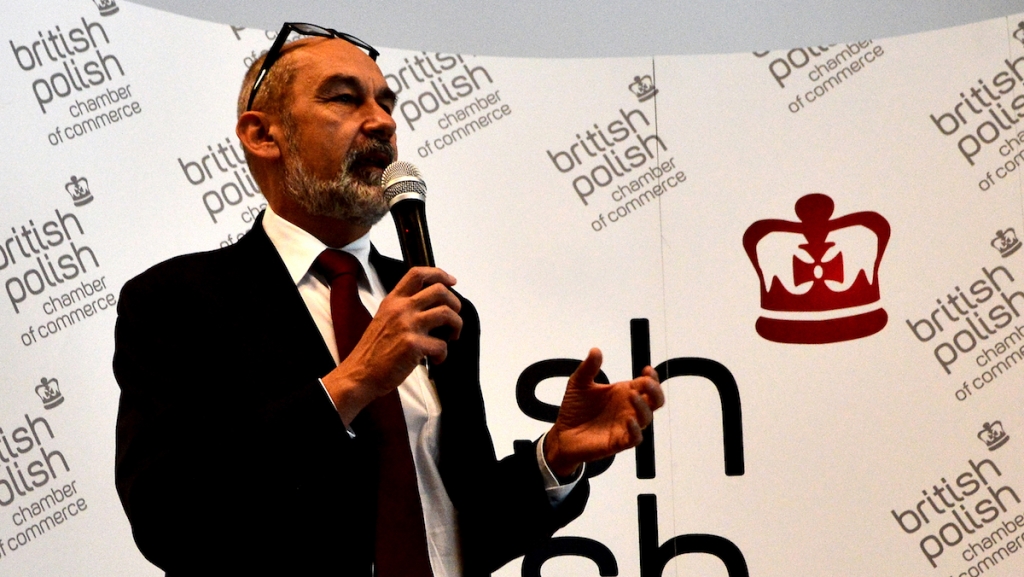 From my point of view, countries such as Poland are well placed to take advantage of what TTIP will bring. Poland has relatively low labour costs, a more flexible work force and most importantly, a determined nation. You can see that difference in the levels of drive in Poles compared to the wealthier nations of Western Europe that have already made their way to prosperity.
I believe that once Polish companies are given open access to the US market, and given the right 'polish', they will be able to sell their products very competitively. What I mean by 'polish' is that very when you look at Polish companies they are a bit like rough diamonds — they have huge potential but they don't quite know how to market themselves, especially to the Western, English-speaking world. When you look at their marketing materials, things are about 90 per cent there but they have to be 100 per cent correct.  However, these are small obstacles that can be easily overcome, as long as owner/managers of Polish companies see that.
I am talking about medium-sized companies; companies employing 200–300 people and turning over €50-100 million a year. These are relevant companies and we, as the Chamber of Commerce, notice these companies because they are active in the UK. We have also noticed, looking at Poland's trade results which came out last week, that Poland has a massive trade surplus with countries such as Germany and the UK. That is because products, made in Poland, are seen as the right quality at the right price. Given access to the US market, I believe that Poland has a great opportunity.
I talk to companies from Poland very often, but also other CEE countries, and they say that the perception of businesses from the region is not always positive in the UK or the US. Very often they have to triple-prove themselves to potential partners. Why is that?
We do a lot of work with Polish exporters who are specifically interested in entering the UK market and one of the hot topics is "brand Poland". For example, the late Wojciech Inglot (read the interview with the CEO of Inglot Cosmetics here) was lucky to have been born "Inglot" rather than "Błaszczykowicz". Ziaja (a cosmetics producer) and Wittchen (manufacturer of leather accessories) don't really sound Polish either.
On the flipside of that we have companies such as Gino Rossi, who are completely Polish yet they're using an Italian sounding name for their business.  We have a great Polish export success story in the UK market — Gerda, who make locks. They are particularly successful at winning public sector contracts however when you look at their English language website it states they are European made. There is no mention at all about them being Polish. So there is some trepidation among Polish entrepreneurs as to how they should sell themselves when expanding abroad.
There is an interesting case study concerning a Slovenian company that manufactures motorcycle exhaust systems— Akraprović. The company is probably one of the world's leaders in this niche, certainly for anyone owns a motorcycle it is a highly recognised brand. A lot of western customers don't even know how to pronounce the name properly, yet the owner of the company had no qualms about naming his company after his family name.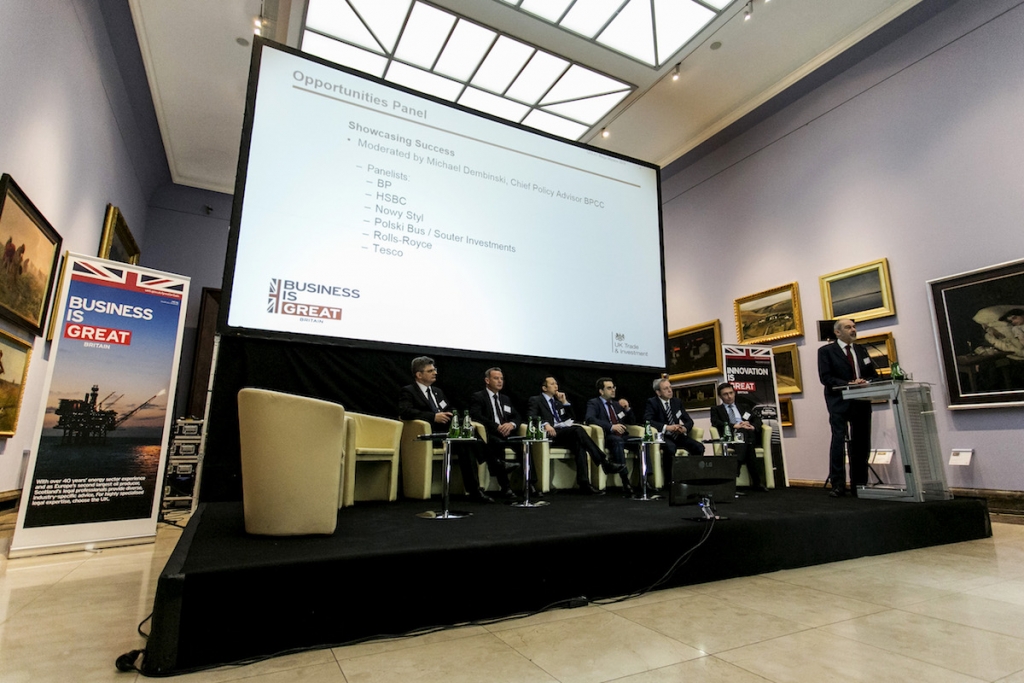 He didn't get there in one go, mind you, as he started off with the name Scorpio back in the early 1990s. You may remember that at that time Ford has a car which was called the Ford Scorpio. Ford took him to court and they won, so he wasn't allowed to call his exhaust pipes Scorpio.  He said "Alright, I'm going to name them after myself", and now it's a legendary brand. So, it can be done, but the company has to offer quality products.
Now, when we talk about the US, we have to remember that it is a very sophisticated market and that the US and Western Europe are similar in many regards. We learnt from the Economist three weeks ago, that the average American house contains 300,000 things. How can you sell something more to a household of 300,000 things? It has to be something that is innovative; something that it is very, very good and it has to be at the right price.
Do you think it could be somehow easier for a Polish business to set up a company or a subsidiary in the UK and sell their products from the UK?
I think it's a tricky question. It might make sense depending on the sector. I've come across a number of Polish companies selling software, for example, to US corporates and who were doing that out of London. Obviously, it is a lot easier to scale up your business in IT from London, where there is much easier access to venture capital, private equity, business angels and people who understand the sector.
In Poland, banks tend to be extremely cautious and conservative, and maybe that's a good thing because it has helped Poland avoid the banking crisis.  However, on the other hand there is not that same background of individual investors or mentors.  In the UK there is a large army of people who have reached retirement age and left their businesses, but who want to give something back.  They work tirelessly with young entrepreneurs to mentor them and to bring out the value in their businesses.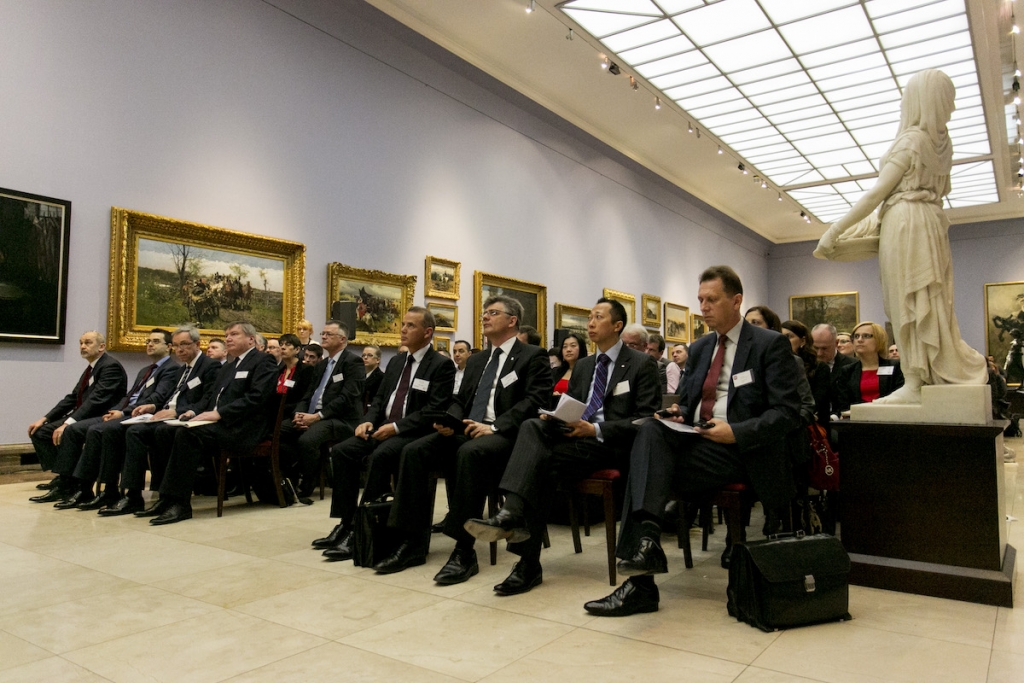 Poland is at a very early stage of capitalism, so most entrepreneurs in Poland are still focused on building up their own businesses and running them successfully. One of the problems that Poland has, and this is a sentiment that is echoed by many of our members in the business-to-business services sector, is that in a number of businesses "Mr President" knows it all. He set the company up in the late 1980s or early 90s. He has grown that company to a significant size; he has been through the ups and downs. He now employs a couple of hundred people and he is the Alpha and Omega. He will quite gladly spend €2 million on buying a new production plant if he knows he is going to win new business in, say, North Africa or wherever, but he is not happy to spent €50 on getting someone to proofread the translations of the advert.
Yes, I know where you're coming from.
Yes, and the thing is that as these companies get to the stage where the owner manager is thinking about maybe leaving his business; either through a direct sale or an IPO or a strategic investor etc.; it all boils down to valuation and valuation boils down to procedures, systems and certification. Maybe the company is asked "What's the risk management plan in this company? What is their employment policy? Do they develop their employees; do they still have a "Pani Halinka," who's worked for the company since the start with no extra training, looking after the payroll now?
The value of companies that have invested in good management practice; in good distribution practice, good manufacturing practice and who can prove it approaches the amount that investors are willing to pay much more closely.
So we are at this very interesting moment in time when the consultancy market in Poland is definitely under-penetrated. The size of the business-to-business services' sector in Germany is a hundred times bigger than it is in Poland, despite the fact that the economy there is only eight times bigger than the Polish economy. Polish entrepreneurs need to understand the value of investing in quality consultants who will give them the tools they need to raise the value of their company and to make them more credible to foreign partners.
At the beginning we briefly touched on Poland and the UK. How has the collaboration between the two countries developed over the last, let's say, 20 years? You've lived in Poland for 18 years now haven't you? 
Yes I have. To answer your question;  The UK is the second largest foreign investor globally, after the US, and in Poland it is at number ten; so the question is "why are we so poor"?  If you look at the structure of British investment in Poland you'll see about 18-19 very big investors:  Tesco, BP, British American Tobacco, Associated British Foods, Rolls Royce, GlaxoSmithKline, AstraZeneca, Prudential and  Aviva.  They are all big household names among British companies. We're also seeing more and more British companies investing in the in the BPO and shared services sector. But what we're not seeing is the equivalent of the German Mittelstand (German SMEs).
If we look at the structure of German or Italian investment in Poland, we see a large number of medium-sized manufacturing companies that have moved some of their operations to Poland in order to outsource part of their supply chain. However, we see hardly any companies from Britain doing this.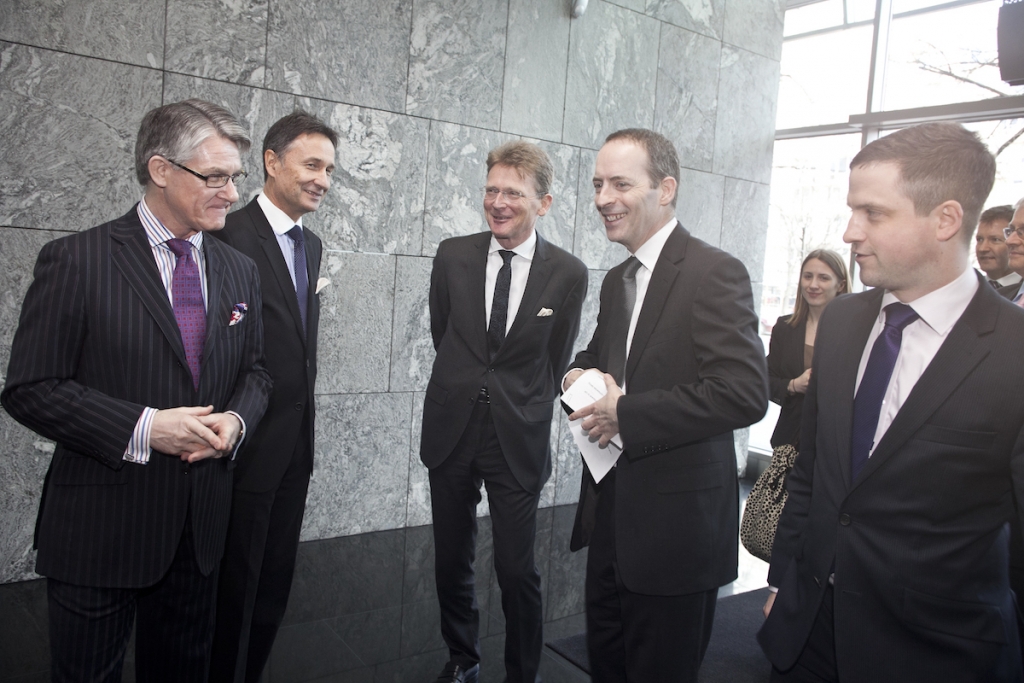 Obviously, there is the big difference between the legal systems and the impact of that on the business environment. When a British entrepreneur or owner/manager lands in Warsaw they begin asking questions such as "Why do I need to go to a court to register a company? It's a simple administrative procedure. Who's the other party in this case? Why is the whole system of registering companies administrated by the Ministry of Justice and not the Ministry of Business, for example? What is a notary and what value does he provide? Here is my biometric passport; why does someone need to compare my signature and take £60 for the privilege of doing something?"
Do you think that is the biggest problem here?
This is a big problem. I have seen it many, many times. I have heard from many British entrepreneurs that it was not a question of their money; it was a question of their time. They'd done the business plan and it looked great on Excel but when they confronted the reality of meeting the Mayor, or the surveyor, or some other functionary, they decided they could set up three businesses in Ireland or Singapore in the time it took to set up one in Poland.
I am talking about owner/managers here. With corporates it doesn't matter so much, because they can always afford the best Big Four accountants. It is owner/managers that just aren't used to this; it is much easier to do business in the UK and water will always flow downhill.
If we look at the Germans, they don't have a problem with it. They have a similar code-based legal system in Germany so when they come over here they know what a notary is; they know why they have to do this and what the employment code is all about. The same is true for anyone who comes from continental Europe, but for Brits and Americans as well as Australians and people from Canada and New Zealand, it is intellectually difficult to get to grips with.
Of course, it is getting better; I must say it's definitely getting better. Poland's ranking in the World Bank's Doing Business Report is moving in the right direction. Last year Poland was number 32 and this year it is number 30; a few years ago it was number 78.  However, there is still a big gap between number 30 and number six.
How about the movement in the opposite direction, from Poland to the UK?
Movement in the opposite direction is phenomenal. The Centre for Entrepreneurs and DueDil published a report in March 2014, looking at migrant entrepreneurs in Britain. In the first place was Ireland – you know a shared history and a neighbour; in second place was India, then we had Germany, the US, China, and at number six—Poland.
That is amazing, because it's less than ten years since Poland joined the EU and, all of a sudden, we have 21,000 Polish entrepreneurs who've set up 22,000 limited liability companies in the UK.  Together they employ a minimum of two people and have invested a minimum of £50,000 pounds of their own capital. These were the criteria that CFE and DueDil used for this report, so we're not even considering the self-employed who make up a further 65,000.
We've been organising events with Polish entrepreneurs, for Polish entrepreneurs, in the UK since 2005. When we speak to them they say it is so laughably easy to set up a business, to employ people, to pay taxes and to get business premises.  The one difficulty they complain about is opening a bank account.
That seems like a universal problem.
Other than that, setting up and running a business in the UK is very easy for Poles. So they do that and they also tend to be more determined, because they've come from an environment that's not so business friendly that when they do find one they can focus on growing the business rather than fighting civil servants who want to audit them from every conceivable angle.
And now we're coming to the political topic of Brexit. What's going to happen now?
I must say straight away, I think Brexit is incredibly dangerous for the UK and it's dangerous for a number of reasons. Firstly, it is completely clear what being out of the EU will look like and Britain would be talking a step into the unknown.
Two weeks ago, the foreign minister of Norway appealed to the British, over the BBC, not to leave because they would find themselves in a similar situation to Norway. Firstly Britain would still have to contribute financially to the European Economic Area, in order to have access to it and secondly they would have to abide by the regulations of the European Economic Area but it would have no say whatsoever in how those regulations were framed.
Another thing I can see is that Britain, and most of the countries of Western Europe, are in a rather stagnant situation, compared to Poland.  I can best illustrate this by telling you what happened when the parents of one of my friends in England died, they left them a house worth £2.5 million.  They also left stocks and shares and savings, so my friends are quite comfortable. However when the parents of one of my friends in Poland died they left them enough money for a new laptop – that's a huge difference in motivation.
That "can't be bothered" attitude is very common among young British. You don't see that in Poland. Young Poles here are extremely dynamic; they're extremely hard-working and they know the meaning of hard work. But it's not just the Poles; it's the same with people who migrate to the UK from wherever and look for work.
So I would say Britain's economic performance is lifted by the presence of a few million migrant workers. If Brexit were to close the UK labour market to some of the more dynamic and hardworking people of the European Union, Britain's GDP would gradually decrease. There wouldn't be enough money to pay for the growing needs of the National Health Service, for the educational system and for social care, etc. It wouldn't be an overnight disaster but over a period of 10-15 years Britain would definitely feel the negative effects of leaving European Union.
What about businesses in that situation?
That depends on what type of business you are.  If you are a small business on the high street, a hairdresser for example, you will carry on doing what you're doing. If you are a genuinely global, multinational corporation you'll carry on what you're doing.  It's the medium size companies that would face difficulties, particularly the companies that survive and thrive because of their presence in the European markets.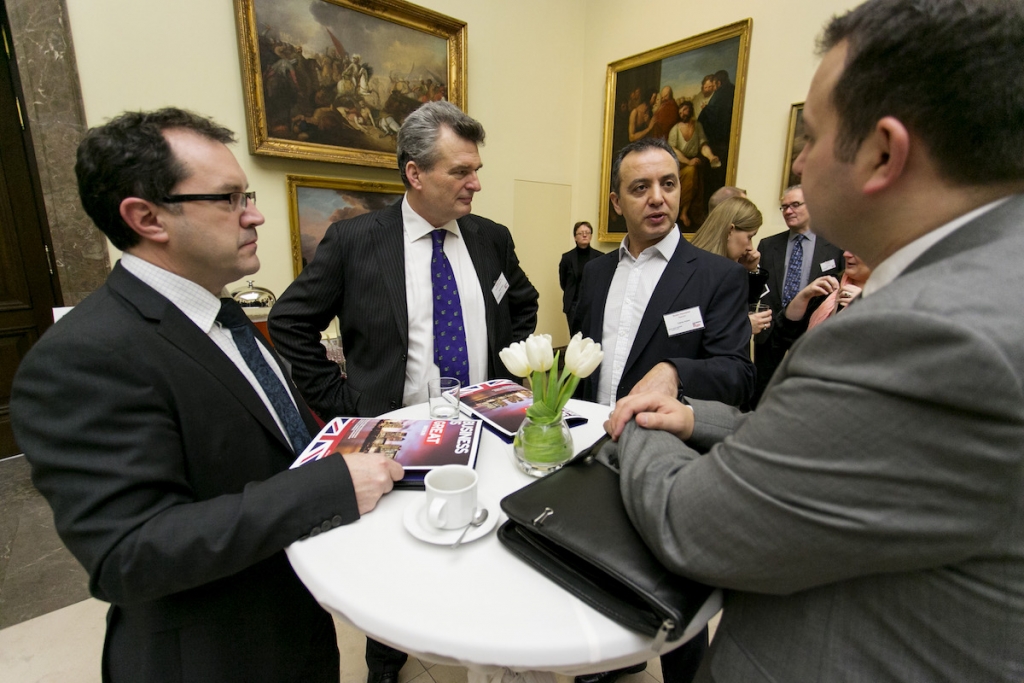 Additionally companies that count on EU money for research and development will be impacted, as will the importance of research in development itself. From purely a financial perspective there are billions and billions of euros on the table, so private businesses that are working in partnership with institutes and universities will really feel the change. That money would dry out pretty quickly for Britain.  If you look at the campaigns from the scientific community, the entrepreneurial and start-up IT companies in Britain, you will see that they are desperate not to leave.
Would companies run by Polish or Spanish migrants, for example, suffer in any way?
Well, would Brexit change anything? Probably not from the point of view of how the UK is administered, but it will all suddenly become harder …
What if we look at it from the perspective of global markets?
Well, when I hear proponents of Brexit talking about what it would be like for Britain to go out around the world to renegotiate trade agreements with just about everyone, without having the other 27 members behind them, I wonder how good those trade agreements are going to be and how favourable they're going to be to the British companies.
Do you mean when the UK is a part of a single market.
Exactly!  You know, the other thing that you can notice about Britain is how many of the British "icons" are no longer British-owned, whether it is the Financial Times, Cadbury's, Pilkington, or British Oxygen. Britain has this tendency to globalise, to internationalise and then to take the short-term profits from the long-term businesses which have been around, in some cases, for hundreds of years. The question remains whether Britain could keep its head above all that water, on its own, and I have my doubts.
You've probably read Poland's Former Foreign Minister, Radek Sikorski's editorial in the Financial Times, where he says that if Britain remains in the bloc, it should take a leadership position.
I absolutely agree with that. I challenge the pro-exit people to find an answer to that. Radek Sikorski's challenge underlines the fact that the Britons have lost a bit of their self-confidence, as a nation. They really could take the lead, Europe is up for grabs. They could come in, shake the whole thing up, say "look, it's going in completely the wrong direction, what you need is leadership and we need to be doing this."
It really all boils down to federalisation. There is no great force within the European Union saying "Let's federalise". You don't see people marching in the streets of Rome or Paris saying "What do we want? More federalisation! When do we want it? Now!" You don't.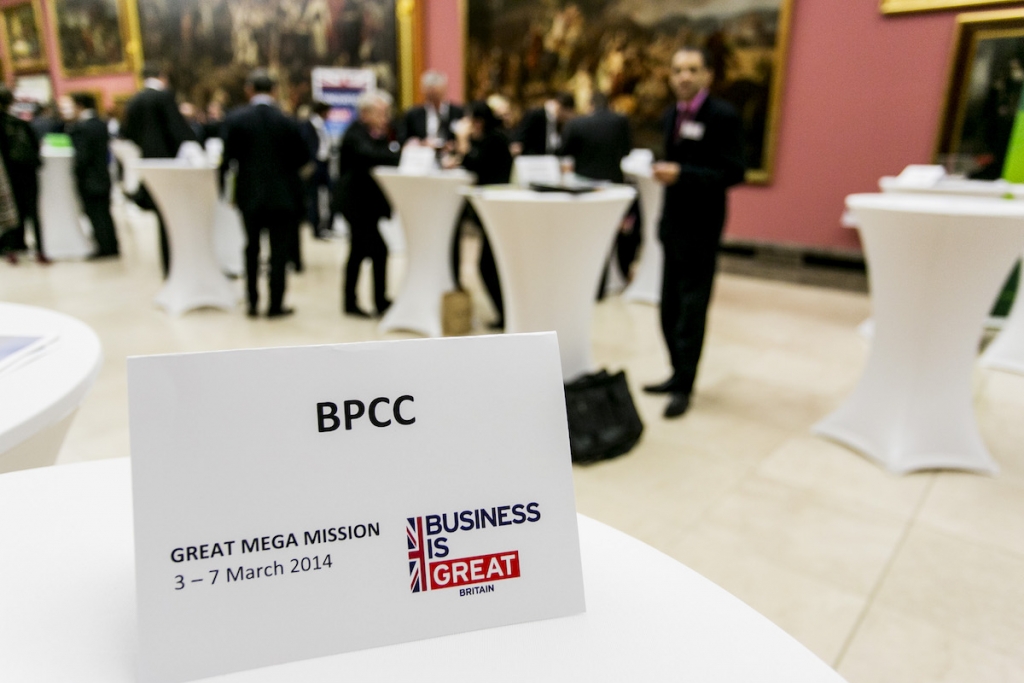 What Europe needs is to be competitive, globally, and to do that it needs to focus on reforms to make things more flexible. The UK is very good in that area. You can see that just by that the difference between France and the UK; similarly sized countries, similarly sized economies however the UK is growing much faster than France because it has undertaken some very painful reforms.  It has slimmed down the size of its public administration and the private sector has taken up the slack. Unemployment is at very low levels compared to the EU at 5.1 per cent. The French, Italians and Spanish need to introduce more flexibility into their labour markets.
But above all, innovation has to be marketed across the EU; we shouldn't let those ideas that come up as scientific theory find no commercial application.
So, once again we're coming back to issues such as TTIP. Perhaps the European Union should stop talking about federalisation and other political ideas and concentrate on economic issues; the ones the EU is best at, such as the single market.
Exactly! If Europe is to compete; it has to compete pricewise, to focus on flexibility and innovation. Once again we're back to this American house with its 300,000 things. What is the next thing that this American house would want? Apps? Technology? The question becomes "Where is that growth going to come from? ".
I believe the answer is in the life sciences. If you ask any of these people: "Would you like to live to the age of 120 in perfect physical health" they will all say "Yes, how much would you like me to pay for it, is there a monthly plan?".
The money is there for something like that.  The difference between writing apps and developing new drugs is regulation and it takes ten years, on average, to bring a drug from existing as a molecule in a lab that shows promise to being the next blockbuster that is saving lives and extending quality of life of patients all around the world.
You have to get approval from the Federal Drug Administration in the US and you have to get approval from the European Medicines Agency and to get those approvals takes a long time, plus all the trials that are necessary take time. If Europe and the United States were to agree standards in areas such as this, the process of clinical trials and therefore the introduction of new drugs to the market would be much quicker and much more effective.
And again we're coming back to issues like TTIP.
Absolutely, yes as well as other standards. Once they're agreed, they will become the de facto world standard and everybody else will just have to adapt to that one standard which will make it better for trade the world over. It will also be good for the consumer: consumer goods will come down even more.