The Fastest-Growing Company of the Year in Europe and the Outsourcing Service Provider of the Year (by the International Business Awards and the National Outsourcing Association in the UK respectively) are just two of the numerous recognitions that this young Bulgarian company received in 2015. ScaleFocus is a fast growing IT consultancy and software development supplier that delivers product outsourcing and custom solutions. In March 2016, the company celebrated its fourth birthday.
Plamen Tsekov, CEO of ScaleFocus, talked to Andrew Wrobel about the company's recent successes, as well as its very beginnings and their plans for the next decade.
Let me start with the number of awards you received last year: seven, I believe. The company is quite young, so how did you do it?
Last year was quite crazy, actually. We were surprised by some of the awards, as people approached us and said something like "we would like to nominate you in the Best Supplier award" [IBM Risk Analytics Business Partner of the Year]. Or they came and said "we are organising an event and we'd like to make sure you'll be there because we would like to give you a special award." So what could we say? However, the most precious awards for us are the ones we receive for specific applications, because they show that we are going in the right direction and that we're doing it the right way.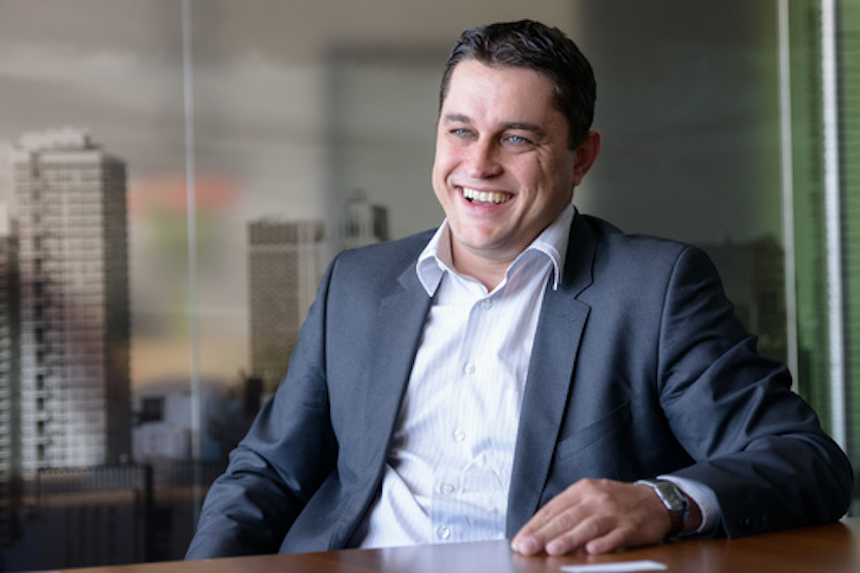 But if you look at the awards themselves, they're not just awards that are given in Bulgaria; they are international awards, such as the Outsourcing Service Provider of the Year for 2015, given by the UK-based National Outsourcing Association.
Yes, like the Best Growing Business in Europe [Fastest-growing company in Europe by the International 'Stevie' Business Awards].
That is also what I mean. So, congratulations.
Thank you.
I have already said that ScaleFocus is a young company, so let's take a step back and look at the origins of the company. How did it all start and where did the idea come from?  
We started about four years ago, when it was not an easy time for a start-up in the business services sector. A lot of friends asked us if we thought it was a good decision, because we were just starting out and there were a lot of similar companies with longer histories, with great people and plenty of success stories. Our friends were trying to say that it would be hard for us to compete with those companies. We thought, well, this will always be the case which would mean that there would never be a good time to start a new business. We decided to go for it and we intended to be very rigorous as well as strong and confident.
We actually put together a challenging plan for the first three years. We, the founders, sometimes thought that the plan was a bit too aggressive, but we knew that we had to have high hopes for ourselves in order to deliver results. Now, I can say we 'out-performed.' We started the company with 15 people and now we employ 250.  At the same time, we have doubled or tripled our revenues, if we look at particular years. I think this was because of the high morale and high motivation of our employees.
We all had a lot of experience and we wanted to make a change using the experience we had gathered in different organisations. Our goal was to build a company where we could introduce the changes we had not been able to make in our previous jobs. We also wanted to prove that you can build a great company here in Bulgaria, even though the country is the poorest in the European Union. It is also a small country which means we had fewer opportunities, due to the size of the market, but we thought if we could survive in that kind of territory, and were able to grow, we would expand further.  Because of those constraints we had to be super creative in order to survive and to keep the business going. It's true for any Bulgarian company — if they are able to go beyond the borders, they will be even more successful later.
You mentioned founders. Could you give me some more information about the people who actually founded the company?
Yes, I'm one of the founders. All the founders are IT people. We were born technicians. We have all been programming and working in computer science, not only since the beginning of our professional lives, but even before that. Most of us were in their thirties, when we started but we had been in the business for more than 20 years, on average. Some of us started at the age of 10 or 15! Our experience was our main advantage, even though we had had no track record as a company or as a group of people, but we did have individual track records. That also helped us attract other specialists, which allowed to build the company quickly, rather than just sitting for a couple of years, wondering what results we might achieve.
So what was the first challenge you faced when you had started the company? 
When you set up a company, of course the first thing you need is customers. At the beginning we had some customers who worked with us, because they had worked with our employees, on other projects before. They had had some personal history or a relationship with one or some of the founders. The first challenge came three months after we set up the company, when we took part in a tender, competing with a 15-year-old company with a massive track record.  We had to prove that we could do it better. That was the first challenge, but we won.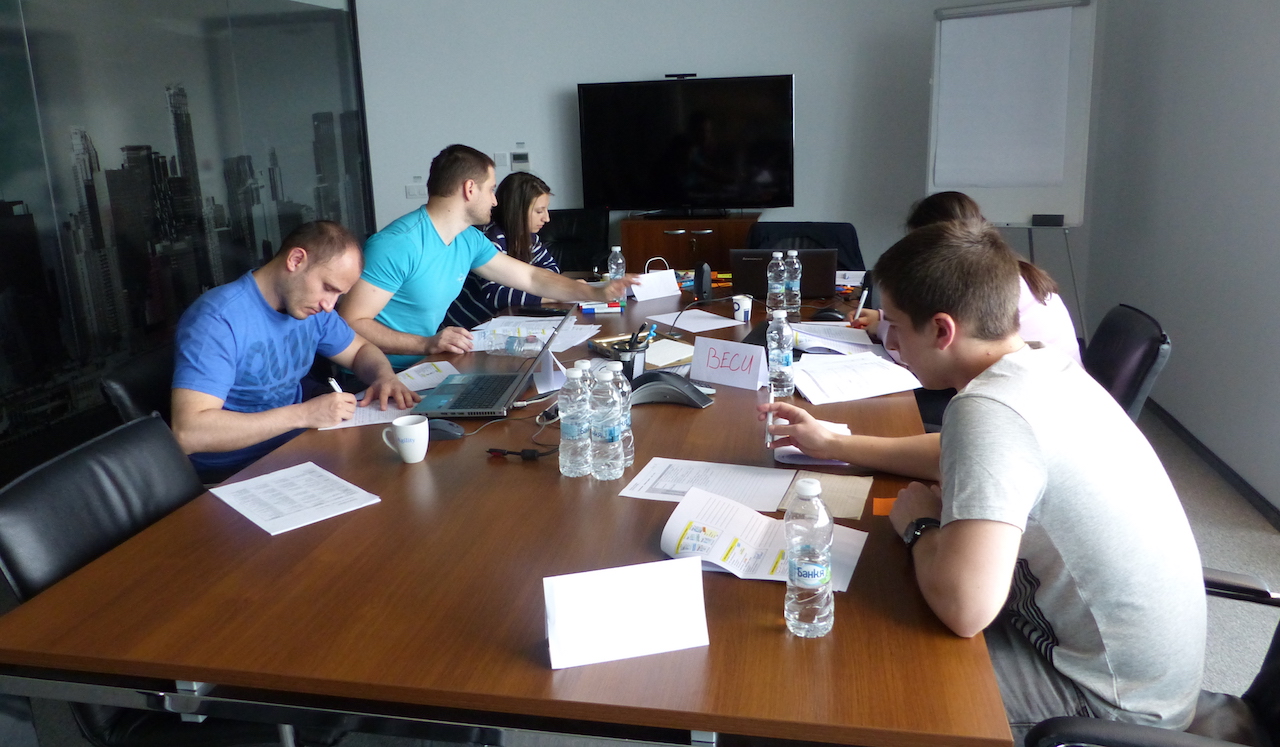 I believe this gave you another push forward.
Well, it showed that it didn't matter whether you are a start-up or not. If you focus on your skills, if you are ready to do your best and to deliver the best quality, your customers will clearly recognise that. They don't want to work with lazy guys, who may have an enormous ego or the attitude that they know better than everybody else. We wanted to help our customers the way they wanted to be helped, rather than telling them "listen because we know better than you". The customers know what they need better than us and we are here to deliver this to them in the best way we can. This is our credo in our customer relations.
And when was the moment that you knew—"okay we're doing it right and we're getting there". 
I think we felt it almost every month, as we were growing rapidly, but I think that it was at the end of the second year that we realised we had had a revenue growth of 180 per cent. We thought, wow, such growth really is possible.
After two years of operations?
We thought this was the right way to go forward. But of course we couldn't be too self-confident and we still needed to work hard to continue the growth we had achieved so far. We also thought that we didn't have that much time and we needed to start working for foreign clients and to be less attached to our Bulgarian margins. Most of our initial customers were from Bulgaria but we knew we had to internationalise the company as soon as possible and also to change our mindsets quickly.
And when did that happen?
Well, it was happened very quickly from the start.
And now when you look at the portfolio of your clients, where are they based? 
We now have customers from North America, Canada, the whole of Europe and also Asia. We had a customer from India.
The land of business outsourcing…
Well, India is famous for its software and it's also an outsourcing destination. But we managed to bring some Bulgarian software to the Indian market. The Indians who came to our office asked why they had to buy software from Bulgaria if their country was the software wonderland. No, I am joking — it was a specialised software, so not everyone produces it.
If you look at the portfolio again, how big a part of your offered services is bought by domestic partners and how much by foreign companies?
I would say, 75 per cent of our revenues are generated in the international markets and about 25 per cent in the domestic Bulgarian market, however those companies are mostly international companies who have their foot print here in Bulgaria.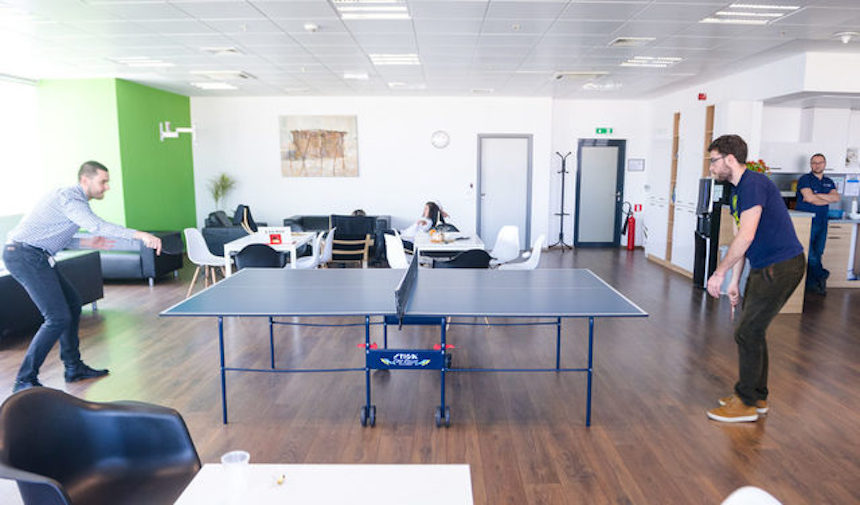 If you look at your competition; what does it look like; who are your main competitors?
Our main competitors they are typically companies of our size, offering similar services to the market.
When it comes to markets where are they? Who do you have to beat in order to get that customer?
Let's say, in the UK or in Europe our competitors are companies from the eastern part of the world, with lower labour costs, for example from India or Vietnam. The problem is that procurement departments usually want to buy cheap and don't always understand that the total cost of ownership and then the maintenance costs are high. What differentiates us, and that would be true for all of Bulgaria, is the cost to quality ratio plus the quick delivery time. This is the case if we take into account the entire EU.
When it comes to our company, we are strongest when we deal with procurement managers who understand the cost of ownership or who have had a bad experience, of buying cheap and who expect the provider to be more proactive and to help them work out the best possible solution. Fortunately, we see that the market is becoming more educated in that respect.
I recently spoke to Ivan Takev, CEO of the Sofia Stock Exchange, and he believes that the share of the Bulgarian IT sector in the country's GDP will triple in the next five years. CBN Panoff, Stoycheff & Co argues that the share of the ICT sector may amount to 11 per cent. How do you see your company's growth in relation to that?
Actually, we are one of the companies who are achieving the highest growth in Bulgaria. When we consider the entire sector, I would expect it to grow by some 25 per cent, annually.
Last year Bulgaria was name The Outsourcing Destination and was also among the ten best shared services destinations. That has attracted quite a few new players from Belarus, Ukraine and Russia who want to open an office here in Bulgaria, because they see advantages in operating here. There are also companies from Western Europe or the US coming into Bulgaria.
What are the key services or products that you think your foreign customers are most interested in? 
We are very good at analytics, data research and software engineering.  I would say those, plus other areas in the software development and IT consultancy where you don't address the issues with volumes but with high profile skills. Bulgaria is not a volume play destination. We don't do projects in team of 100-200 people.
You mentioned creativity at some point and what I really like about the CEE region is that people here are extremely creative and stubborn and they always find a way to overcome an obstacle. So how creative or innovative is ScaleFocus?
I think we are becoming increasingly creative all the time.
In what way?
In a way that we constantly think how perform better. But let me say it differently. One of our top values is thriving for excellence, this is what our people believe that there's always somewhere somehow an opportunity for improvement. That also includes learning from your own mistakes or, if possible, to learn from somebody else's mistakes. You always need to remember that you'll never be at the top because if you are the only way to go is down and that is not a pleasant place.
That's true. So if you looked a little bit ahead into the future and tried to imagine the company in ten years: let's say it's 2026, what is the company like?
It's a pan-European company with a lot of footprints on other continents. It's a kind of a living proof that brilliant companies can start in Europe and then take a global market position.
And right now, you have an office in London, right?
Yes, we also opened a branch in Germany in 2015 and this year we're planning to open a subsidiary in the United States: in New York or Washington D.C.
I have again talked to a number of different companies from the CEE region and a lot of them have had the same experience — at some point they have had to prove that the quality of their products or services was much better than it was perceived to be in Western Europe. Have you had that experience too?
I would not say that we have noticed that much prejudice against our company. When it comes to your image you have to fight for it every day. I don't think we have to prove the quality of our services, just because we are a company from Central and Eastern Europe. We have to prove it because we believe this is the way to be successful and to outperform our competitors.
At the very beginning of your operations, internationalisation was the way to go. If you were to give some advice to a company that is starting from scratch right now, and is from the CEE region, what advice would you give them?  
I would tell them not to compare themselves with companies in their domestic market, but to use a much bigger scope, and to compare themselves with companies from Europe or the entire world:  In that way they can establish the kind of practices that are typical of companies that operate globally. They should definitely not compare themselves with the local competition, because this will not help their business reach other markets.
So thinking globally?  
Yes, think global and if you want to become really good, you have to choose your competitors — a group of strong competitors will give you better results – you need to rank up not down. You might think that you're a king but you're a king in a village. Make yourself the king of a large country.
Click here to read more about the company and the services ScaleFocus offers.
(All photos — courtesy of ScaleFocus)