In 2015, foreign companies invested almost $3.4 billion in Romania, which is also the average FDI that the country has attracted in the last four years, according to the World Investment Report 2016. In 2016, Romania is expected to be the EU's fastest growing economy. Will that growth help the country increase FDI into the country?
Manuel Costescu, Secretary of State at the Ministry of Economy of Romania, is responsible for foreign direct investment as the Head of InvestRomania. He talked to Andrew Wrobel about the country's new investment promotion strategy, Romania's key sectors and the successes the country has achieved in fighting corruption and improving its business climate.
For a few years Romania didn't have an investment promotion agency, a designated portal to inform prospective foreign investors about opportunities in the country. Why has this changed now?
Well, first of all, I believe that reality in Romania is ahead of people's perception of the country.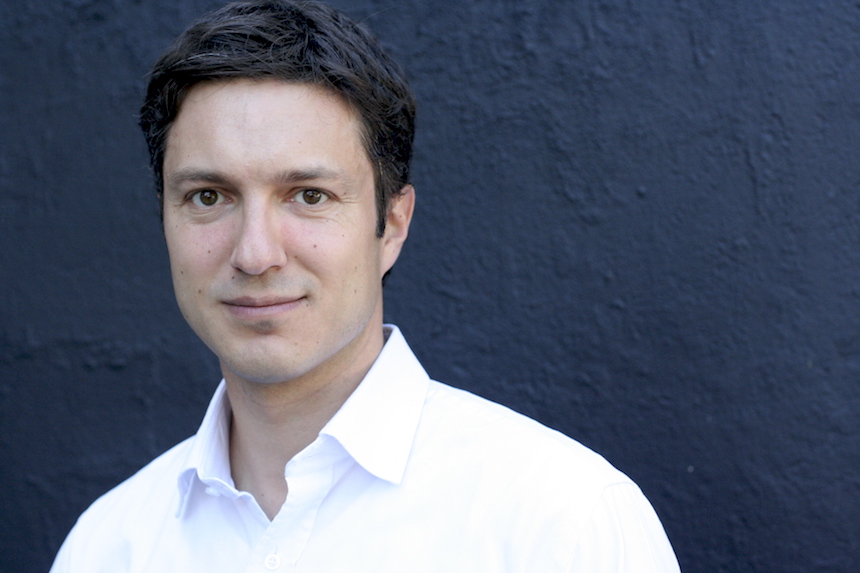 I also think that the governments that we had throughout the past 25 years didn't treat the promotion of the country properly and it is those millions of Romanians in the private sector who have been doing an excellent job building what Romania is now. So when I took up my position last February, my mission was to find out if what I was going to promote was real and I discovered that it was absolutely true.
So in the first months we worked on a proper website that would showcase some of the Romanian successes and would respond to a prospective investor's needs. The website itself has its own story — it was designed by volunteers from Cluj Napoca, where there are plenty of excellent IT companies working with partners from around the globe.
Currently, there are about 30 people in the agency but we're growing and, again, there are a lot of volunteers who are joining us because they believe in Romania's potential. They include Romanians who studied in the UK but we also have foreigners who volunteer for us. At the moment an average agency advisors, at least the ones at the client facing side, is 24 years old.
You don't look much older, I would say.
Well, I am forty myself so when it comes to technological improvements that we'd like to make — and there will be some high-tech projects going forward — I rely on my younger advisers.
You said that in the reality Romania is ahead of the perception about the country. I would say Romania still doesn't have a great image, especially here in the UK. How would you like to improve the image?
I would say that normality doesn't make news and it's very hard to talk about the fact that $70 billion have been invested in Romania so far or that Airbus, Mercedes, Valeo and Honeywell are doubling their investments. The Daily Mail would talk about that, would it?
It is true that Romania is a country of extremes. There are plenty of companies that manufacture products of outstanding quality even compared to the more advanced nations and companies such as Renault, Bosh and Siemens. What's more they say their error rates are significantly lower here than in other countries.
On the other hand, we're not turning a blind eye to the economic migration that is taking place in Romania. Back, when I was still a UK resident, I was very keen on distinguishing between the three types of Romanian immigration and, in fact, the combination of the three hasn't built an excellent image of the country.
You have the high skilled immigrants and I believe I was one of them. I worked as a banker for JP Morgan and worked in the UK for six years. The second group were educational migrants and many of them are my co-workers, now. Finally, the third group were the economic migrants. While the latter represented a relatively small number they were highly visible and they fed into the political climate that the UK was going under at the time.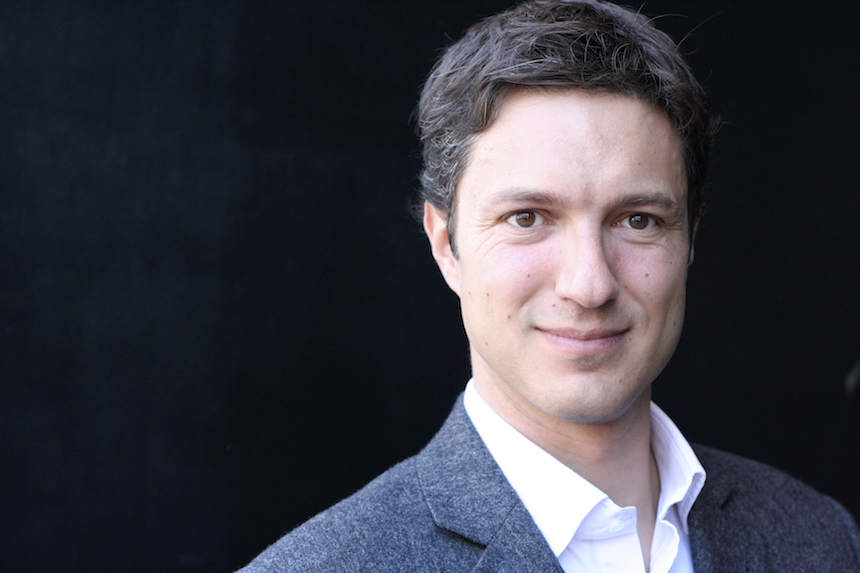 You have little influence of UK politics and the situation is even more complicated now, when the UK has chosen to opt out of the European Union. However, you can try to improve the image in a different way, can't you?
Of course, we are trying to stay in constant touch with the media wherever we go. What we are trying to do is to tell countries what opportunities there are in Romania.
Let me give this a slightly different perspective. UK businesses compete with German businesses and while German firms have invested about $8,4 billion in Romania, UK companies have invested only a fraction of that. The quality of work in Romania is no different to Germany so the Germans will have a significant advantage over UK businesses because their production costs are 50, if not 75, per cent lower.
This is what I tell firms from countries other than Germany and Austria, who are the biggest foreign investors in Romania. I also ask them if there are some objective reasons why they're not in Romania or maybe if they need to know more about the country.
If you look at German or Austrian medium-size companies, they are keener on investing in the whole of Central and Eastern Europe whereas British firms are not.
Because of my experience in the UK, I wanted to make it my mission to attract more British investors. However I checked what it was like in the past and the UK has always been ranked between ninth and twelfth an investor here. That shows that the UK traditionally doesn't invest in the CEE. My question is: do they know something the German companies don't know?
My experience tells me that UK businesses need to learn more the opportunities the region offers and they need to be constantly exposed to information about opportunities in CEE. This is our mission, actually, but coming back to your activities, you mentioned the media. What else?
We are trying to be as reactive and as proactive as possible. So first let me talk briefly about our reactive strategy: we are open to any investor so we're like a hotel with open doors; if they want to come to Romania, we just welcome them and provide them with our support and information.
What we're trying to do, proactively, is that we have prioritised six sectors: the automotive industry which represents 12 per cent of Romania's GDP and 17 per cent of our exports; the aerospace industry which is now forming clusters and the ICT sector, which is one of the fastest growing sectors in the country. It currently has about 100,000 employees it plays an important role as an enabler for other industries; the bio-economy (pharma, renewable energy, etc.), agriculture (almost half of the population lives in the countryside) and the creative industry.
We dedicate a month to each of the six sectors and by that I mean organising events and attracting foreign investors and embassies to take part in them. For example, ICT was the sector for May and we have people from the Silicon Valley and from Israel contacting us about that. In September we're focusing on the automotive sector. So in general, I think such things help increase visibility
Another thing that we have produced recently is an investment guidebook. We haven't had a publication like that for quite a while. It's a 70-page book that goes through all the necessary elements on how to start a business in Romania, including taxation, state aid, competitiveness and employment laws etc.
We talked about the ICT sector but if you look at the entire region, ICT would be the one they're all proud of and trying to develop further. Looking wider however, do you think Romania's value proposition is better than what the other countries within the EU and beyond have to offer and how?
As far as IT and engineering are concerned we have a few advantages and one of them would be the participation of women in the sector. If we look at the OECD statistics relating to women's participation in science and engineering, we are one of the leaders. Why does that matter? There are marketing studies that look at the decision- making process by gender and it turns out that women play a much more meaningful role in the process than expected and that it happens in some 70-80 per cent of all cases. The study also shows that these women react more positively to products designed by other women.
The other important element would be our command of foreign languages. Back when I worked for JP Morgan I covered Spain, Italy and Germany because I speak the three languages. When my colleagues and I went to Spain and tried speaking English it didn't work very well so we had to switch to Spanish. It was easier to negotiate and prepare documents in Spanish and to translate them to English than the other way round.
In Romania, we have car manufacturers who insist on having workers who speak German and there are enough of them to satisfy the investor's demand. I did my studies in German in Romania and there are about 40 high schools and colleges and 13 universities where you can do that. French is widely spoken. Italian and Spanish are very similar to Romanian. In total, 97 per cent of high school graduates speak English and at least one more foreign language.
I think there is one more advantage: Romania is now one of the leaders in economic growth. How can that help the country attract more investors?
That helps a lot. Foreign investors look at Romania as a market on its own and also as a production site. When we look at the market with its 20 million people and its GDP per capita of around $10,000, it is already a place where you can successfully distribute your products. What we are increasing seeing is that companies are looking to produce for Romania as well as for export.
The other thing is that with a GDP of about $180 billion, having a 4 per cent growth rate means that $7-8 billion are added to the country's economy every year. Of course, there are industries that are growing much faster than the GDP, such as the IT sector, by 9 per cent.
So have you seen the FDI inflow to Romania changing over the last few years?
Well, it has grown significantly over the last few years and so has the return on investment, as all reinvested profits are tax-free. In the long term, the return on equity is very high. In addition to that there are other fiscal advantages which are also aligned with growth, for example the IT sector generates growth so there is no income tax on all R&D activities, in order to spur this growth.
Since we're talking about the business climate, to some extent, I'd like to briefly ask you about the Doing Business report. Over the last year, Romania's ranking hasn't changed but there are areas, such as starting a business where the country ranks lower than in 2015. What reforms are needed to improve the business climate in Romania?
Well, I would say it might be a bit more complicated to open a business in Romania than in the UK but it is probably just as easy to run it. What I think is important is that the government has launched the 'cutting papers' initiative, which boils down to reducing the red tape. We understand that bureaucracy is a major concern for investors and we believe the first effects will be seen next year. This is already helping EU funds' absorption — we have seen an increase in that also as it is becoming easier to access the funds.
In a recent editorial, Nicholas Hammond, a British lawyer who's been working in Romania for the last 25 years, wrote that the efforts dealing with corruption and organised crime are making doing business easier but that the down side is that government officials sometimes delay making decisions, so as not to be thought of as corrupt. How could that be balanced?
I think it is a very good question and if there is one thing that we are struggling with, it is exactly that. I would say that at some point you need to jump into the deep end of the pool and decide what you want; is it eradicating corruption? Yes, one of the risks is that people stall and I understand them but they need to understand that retreating or withholding can also be detrimental to the country in just the same way as corruption can be.
So far we haven't offered them this trade-off. So far they have been told they need to be careful when taking a positive decision so as not to be accused of corruption. Now they need to be told that their negative decision can be negative for their country too.
One more question regarding investors but this time in the financial sector and the stock exchange. I have been looking at the impressive development of the Romanian capital market in the last few years. How do you think that could increase Romania's attractiveness as an FDI location?
I believe Romania should be increasing its efforts to privatise companies and to bring companies to the capital market. Of course, I understand that this process is not as easy as it may seem. For somebody in the US or in the UK, where the capital markets are more advanced, it may seem as a no-brainer.
In continental Europe, when we look at the penetration of the capital market versus bank loans it is still very much in favour of bank loans. It is a bit of a chicken and an egg situation, for example, you need to pass laws for pension funds to be able to participate in both domestic and foreign capital markets. So there are some issues on the investors' side and on the issuers' side.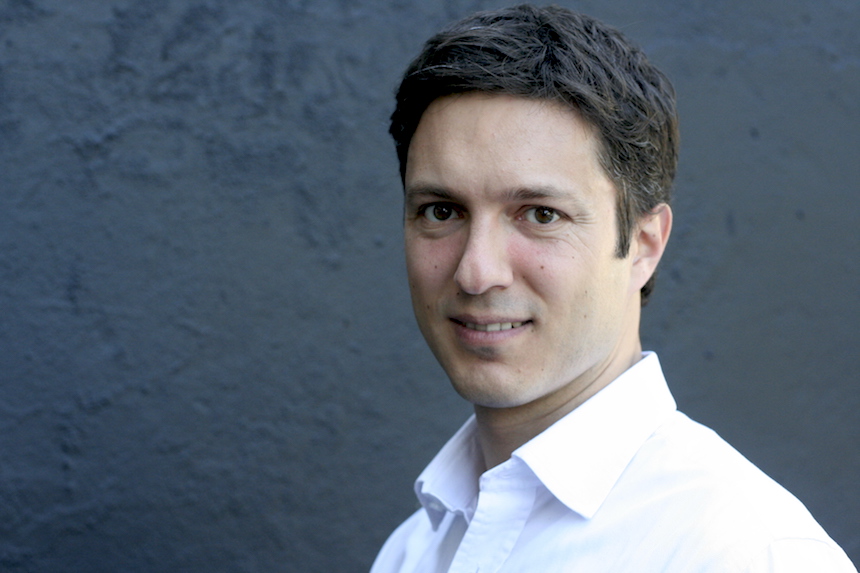 However, I believe being able to articulate strategies for privatising state-owned companies is critical and I also think that any government that comes into power for four years should do that. If you do that you will also increase governance and this is an extremely important thing for Romania. This is an area where we are lagging a bit behind and where we need to make progress.
This is one of our goals at Invest Romania. We are interested in a sound, long-term relationship with companies and the capital market aspect is ideal for that because your financial rules will follow, your reporting, your management style, your KPIs and you are going to attract banks that are going to do even more due diligence, etc.
Some CEE countries have already expressed their interest in attracting investors who might be less interested in the UK after the EU referendum. Do you think Brexit might be an opportunity for Romania in a way?
For a former resident of Hackney, London this is a very emotional issue. Of course, it could be an opportunity for Romania but it seems to be an opportunity built on the ashes of an empire and this is what I find very saddening.
There is an opportunity to attract investors that are now in the UK, which will definitely suffer from leaving the common market. At the same time, the developments that are taking place in the UK can hurt us all. My personal opinion is that if we try to compare the potential benefits from attracting investments from the UK and the losses of having one of the major EU countries outside the EU, the losses might be much bigger.