Wizz Air is a Hungarian low-cost airline that offers over 400 routes across Europe and beyond and which has just been awarded the global Value Airline of the Year award (2016). The company successfully completed an initial public offering, in February 2015, and has since been listed on the London Stock Exchange. After just one year, the company's shares were given an average rating of "Buy" by the seven research firms that currently cover the stock exchange.
József Váradi, CEO of Wizz Air, talked to Andrew Wrobel, Head of Editorial of Emerging Europe, about the company's recent successes, as well as the very beginnings and the plans for the next two decades.
First of all, congratulations on the Value Airline of the Year award!
Thank you.
There's more to congratulate you on than just that; the IPO on the London Stock Exchange in 2015, the re-branding and your order of  110  Airbus A321neo aircraft. Again, congratulations!
Thank you. I think this is due to our rigorous following of the principles of a low-cost business model that focusses on the markets of Central and Eastern Europe whilst delivering service at low cost. Of course this is done within a framework and with the best quality possible, so that each person only pays for the services they use or consume. We have been able to grow the business substantially because of those enhancements as well as the high level of diversification that we have achieved over the years, in offering over 400 routes from 24 bases.
We are currently seeing an average growth in the sector of 20 percent per annum in Europe, and particularly in Central and Eastern Europe. We are also realising that a double-digit growth is potentially sustainable over the foreseeable future, given the current market conditions. Of course, we are not a business which will grow just for the sake of growth. We are a business which is very focussed on financial metrics; on maximising shareholder value for our investors whilst maintaining a low-cost business model.  With the current corporatisation of the marketplace and our efficiency, I think we are very well placed for growth.
Let's put that into the context of Central and Eastern Europe, where we think there is a great growth opportunity for the business model that we have and where, I think, we have defined our business model to such an extent that it is very capable of delivering financial metrics pretty much to a "best in class" level. If we look at our margin performance we are either number one or number two in Europe out of all airlines. That has made us a very compelling proposition to the financial markets and that was the fundamental underpinning of the IPO process, together with the business's growth prospects.
This growth has taken us through various milestones over the course of 2015 such as the 100 millionth passenger; the further development of the network, the growing of the fleet and the placing of an order with Airbus for 110 new A321neo aircraft. You also mentioned the rebranding. I would say that we didn't see that there was anything wrong with the old brand but that, after 11-12 years in the business, we thought it would be a good idea to re-communicate the brand to the market, so it was important from that perspective.
But coming back to the financial metrics for a moment; in the last three months of 2015 your seat capacity grew by 21.6 per cent compared to the same period of 2014, your revenues increased by more than 17 per cent including passenger ticket revenue — by 12.4 per cent and, finally, the Wizz Discount Club had 700,000 members — 22 per cent more than a year earlier. But I believe, as it is the case of each low-cost airline, the cost side is crucial for you, isn't it?
Well, the cost side of the business is always the most important element from our perspective. The revenue side is always subject to market conditions and we don't fully control the market. I mean we are a player in the market, but we don't own it, however, we certainly own our destiny in regard to costs.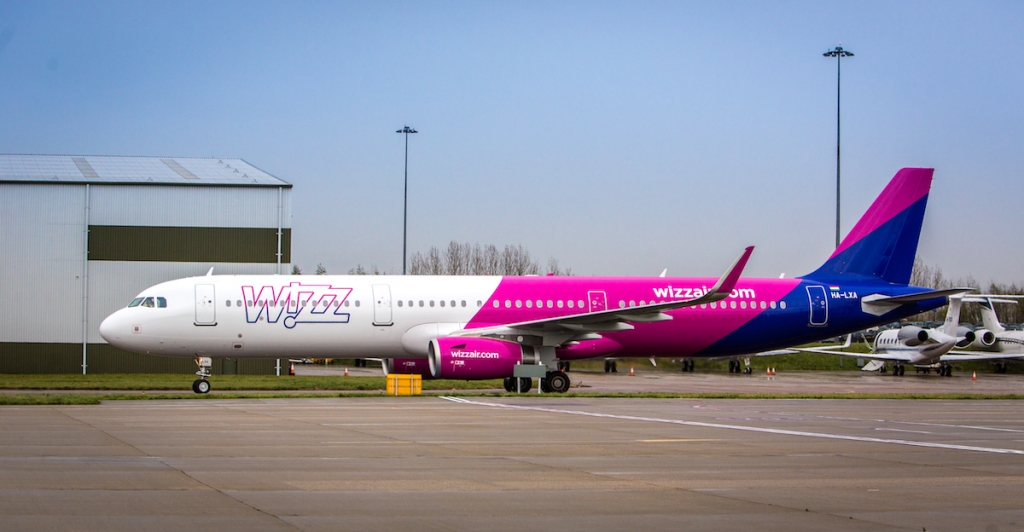 Of course, we cannot control some of the costs, such as fuel, some of the monopoly charges or the government charges, but all in all we have a good control over our cost base and that will remain the number one priority for the business. We believe that as long as we are a low-cost producer, compared to our competitors and regardless of the situation—be it a macroeconomic challenge, a difficult issue or a competitive shock—we will always be very well positioned to get through those more difficult times.
For the moment the industry is experiencing good times, so we can use our cost base to grow more than we might have planned earlier, just because of the robust performance of the business. We are very cost-focused. We are offering low fares to the market, which enables us to stimulate the market and to encourage people to fly — we also need to remember to put that into the context of Central and Eastern Europe — and at the same time with our revenues we are able to prove the financial sense of that model.
Okay, now let's go back to 2003, for a moment, when the idea of setting up a new airline came up. How did you and your colleagues actually come up with that idea?
There were two factors. One was that the airline business, at that time, was really a service that was offered to privileged people and we saw an opportunity to make it more democratised. We believed that flying should be much more accessible to all people than it was at that time, and we saw that a new business model could give that chance to those people. We thought we could reform travel by making it more affordable and accessible.
So that was the consumer side of it. The other factor was the regulatory side. You may recall that in 2004, the countries in the region joined the European Union, which fundamentally changed the legal environment and liberalised the market overnight. All these new EU member states joined the EU domestic market. This paved way to creating an airline like Wizz Air.
The first flight took off from Katowice, Poland, on 19 May, 2004. When did you first think that you were sort of getting there, that you had begun to become successful?
You know, it's like in a normal business, you go through the childhood diseases. The first two years were quite difficult: we had just established the brand; we had to raise awareness about what we planned to accomplish, to define an operating model and certainly to come to grips with the capital market in order to get the necessary funding for the business.
It took us few years to get a well-established airline, not only from the operational perspective but also from point of view of finance and liquidity. Since then the business has been very self-sufficient in terms of being able to deliver the expected financial metrics to fund its own growth.
But in the two or three year period that we are talking about, just before the global financial crisis, there were a few other Central European airlines such as SkyEurope or Central Wings that didn't survive.
This is the airline business and I believe you have to be very focused and very good at executing your business model. The business model also has to be right for the market you operate in and I think Wizz Air has got it right compared to the others.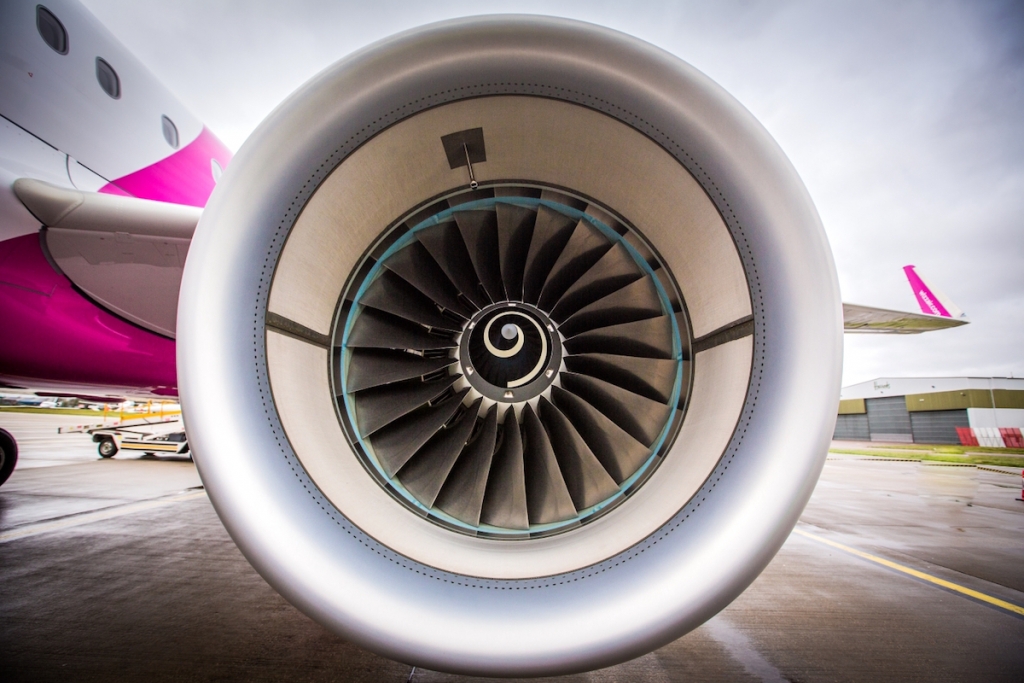 So now we come back to 2016. You've reached a point where Wizz Air offers over four hundred routes from 22 operating bases across the CEE region. You have recently announced new bases in Iasi, Romania, Kutaisi, Georgia, and a number of new routes. How do you expect to grow for the next decade?
I think I will start by talking about the aircraft order, because that will give you some sort of indication of what this business is set up for. We are expecting to take delivery of 140 aircraft, of which 110 are Airbus 321neos, between 2019 and 2024, so the growth of the airline is pretty much pre-programmed between now and 2024. Obviously, all the aircraft orders are flexible and adjustable, but right now we are an airline flying 66 aircraft and we should be flying around 150 or so in 2024, so that's the magnitude of growth in front of us.
That means that, effectively, we should be adding about ten aircraft to our fleet a year between now and 2024 and that should give us a 10 to 20 percent growth rate per year for the next eight years.
We are also remaining focused on Central and Eastern Europe. We believe it is the right market for us to grow the business from. This is because it is an under-penetrated market; its GDP growth is projected to be ahead of the European growth rate. We believe the market requires exactly the business model that we have. In truth this is based on the business today, but we are confident that the fundamentals won't change in the foreseeable future.
So we're going to add new routes and get new bases up and running. We mentioned 22 but we have already announced two new bases to be opened this year, one in Iasi, Romania and the other one in Kutaisi, Georgia.
Today we're operating across 38 countries in total and this is already more than our rivals, such as Ryanair or EasyJet, cover. One doesn't really want to go much beyond this. I mean I don't see these 38 countries becoming 60 or 70 in the next year or two, but we have planted a lot of flags over the years and now we are increasing flight frequencies on our existing routes and joining the dots of existing airports. At the moment I would anticipate about 70-80 per cent of our growth to be deployed because of our increasing flight frequencies or joining the dots within the existing network and about 20-30 percent of our growth would committed be opening new markets, brand new airports and new countries in the next few years.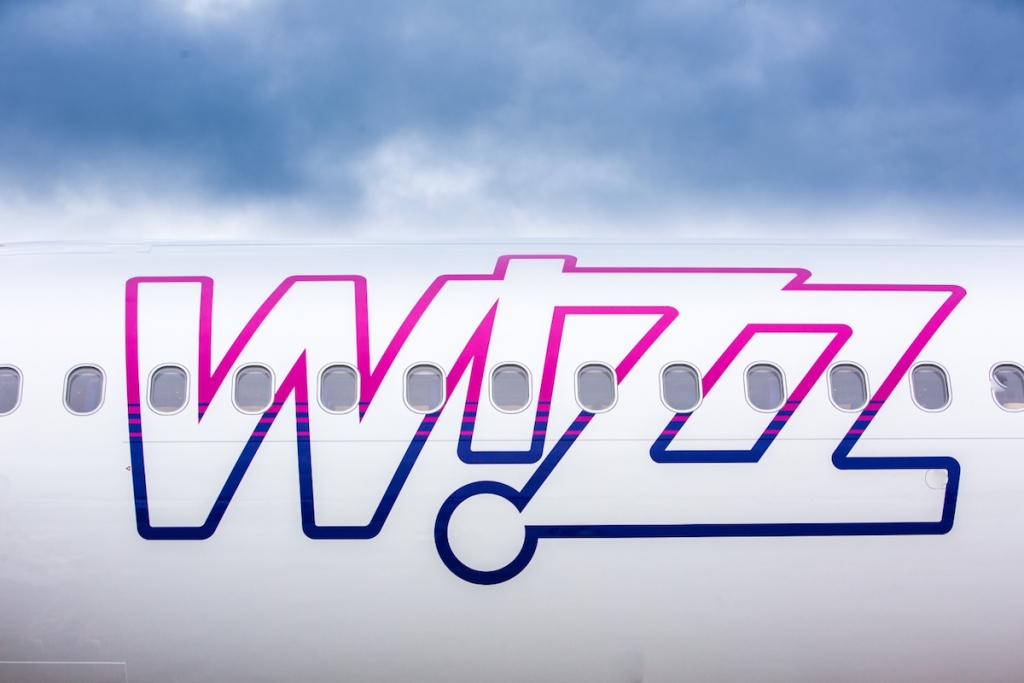 We're mentioning Central and Eastern Europe a lot in this talk, aren't we? 
Well, if we look at the CEE region; the countries that are part of the EU and also Ukraine, Russia and Turkey or the Caucasus, we are talking about a population of 500 million people. Some of these markets are more penetratable and more accessible than others, from the regulatory perspective, but this is certainly a huge population base and it is developing. On top of the demographics, a high GDP growth is expected in the region.
Speaking about demographics, are these mainly nationals of the CEE countries?
Outbound, you see Central and Eastern Europeans flying to Western Europe, inbound you see Western Europeans coming to the CEE region. Naturally, it is not the same on every single route but, looking at the overall consumer profile of the business, I would say that about 10 percent of our passengers are business people and close to 40 percent is leisure traffic, both inbound and outbound.  Around 50 percent is what we call VFR or 'visiting friends or relatives' and that includes people who work or study abroad and people who fly abroad to visit their relatives.
Would you like that group of business people travelling with Wizz Air to increase?
Well, we are an airline that is trying to be as democratic as possible, so we're not chasing any particular segment of consumers. We believe flying is for everyone. Nevertheless we do try to recognise the needs of various consumer groups including business people.
That's why we developed a few products that may particularly appeal to business travellers such as the Privilege Pass, priority boarding etc., so the passenger can enjoy their experience of flying with us and have a choice about how they want to travel. If you are on a tight budget you can just buy a bare seat and fly from A to B, but if you'd like a bit more comfort you can add these extra services and enjoy more comfort.
We've already mentioned Ryanair, which I believe is your biggest competitor. I remember a situation where a passenger was obliged to destroy their carry-on bag, when flying Ryanair, because it just didn't fit in the measurement control-box. Fortunately, that seems to have changed now. Do you think that Wizz Air has always been regarded as more customer-friendly than Ryanair?
You know, we have never alienated our customers. We have never said you paid a small amount for your ticket so you shouldn't expect much in return.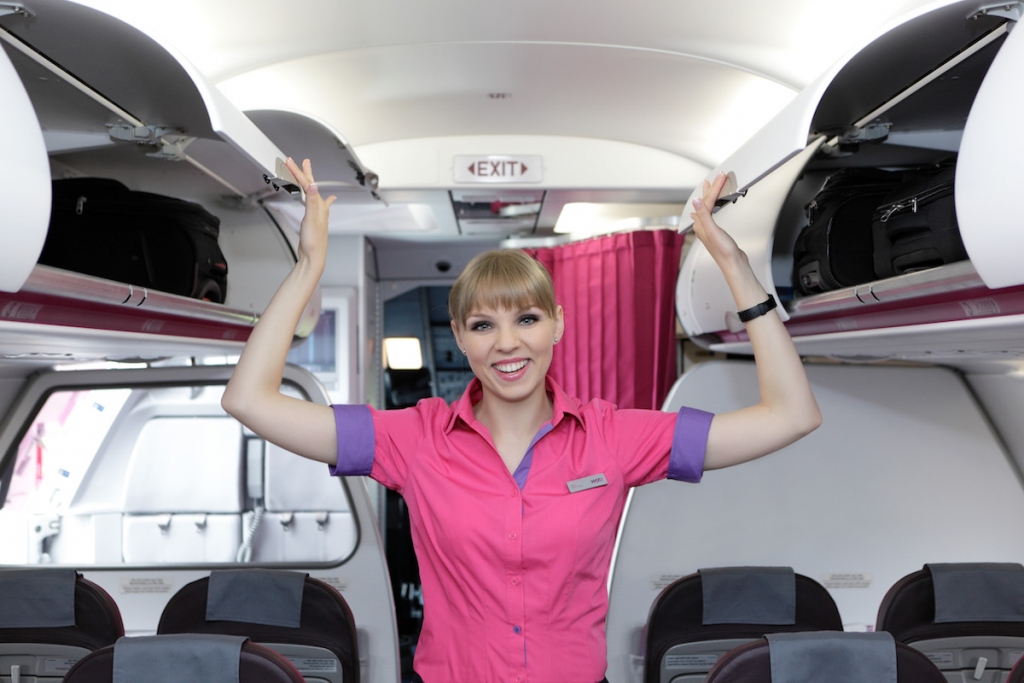 I think we are very keen on providing our customer s with the "WIZZ experience" and we work continuously to enhance that experience. As we say "a smile doesn't cost money" and a lot of those customer experience factors boil down to the attitude of the airline. We're definitely taking advantage of the Central and Eastern European situation. You know, some 70 per cent of our cabin crew has a college or university degree. They have a very different attitude and service mentality compared to their peers from other airlines.
We also recognise the need of our Central and Eastern European customers, as far as their language capabilities are concerned. Many travellers only speak their mother tongue, so it is important for them that they can relate to the airline and communicate with the cabin crew in their own language.  For this reason we have a Hungarian crew based in Hungary, a Polish crew in Poland and a Romanian crew, based in Romania.
Finally and very importantly, we have always been very transparent; we've never had hidden charges and I think this is appreciated. I think that we have taken a different attitude compared to some of our competitors and we stick to that attitude.
We've been talking about the CEE region. I think that very often companies from the region have to fight the stereotypes that their products or services are of lower quality. Do you see that too?
I am sure this perception exists and it is probably not without basis. However, as for WIZZ, we have just been honoured the Value Airline of the Year Award, which is a global recognition; Wizz Air was scored globally, not just against their Western European peers. If you think about it, we are flying the youngest fleet in Europe; our aircraft are less than four years old, on average. We have one of the best on-time performances as well as the lowest cancellation rates across the  continent. Plus, as far as all our operations go, we have always referred to ourselves as a European, or even a global, company.
Yes, what I mean is the perception of the CEE region, in general, is quite negative.
I think you are right about that perception but I don't think we can deal with this only ourselves.  However we can certainly demonstrate that you can be a business, focused on Central and Eastern Europe that still adheres to very high standard and offers very good quality.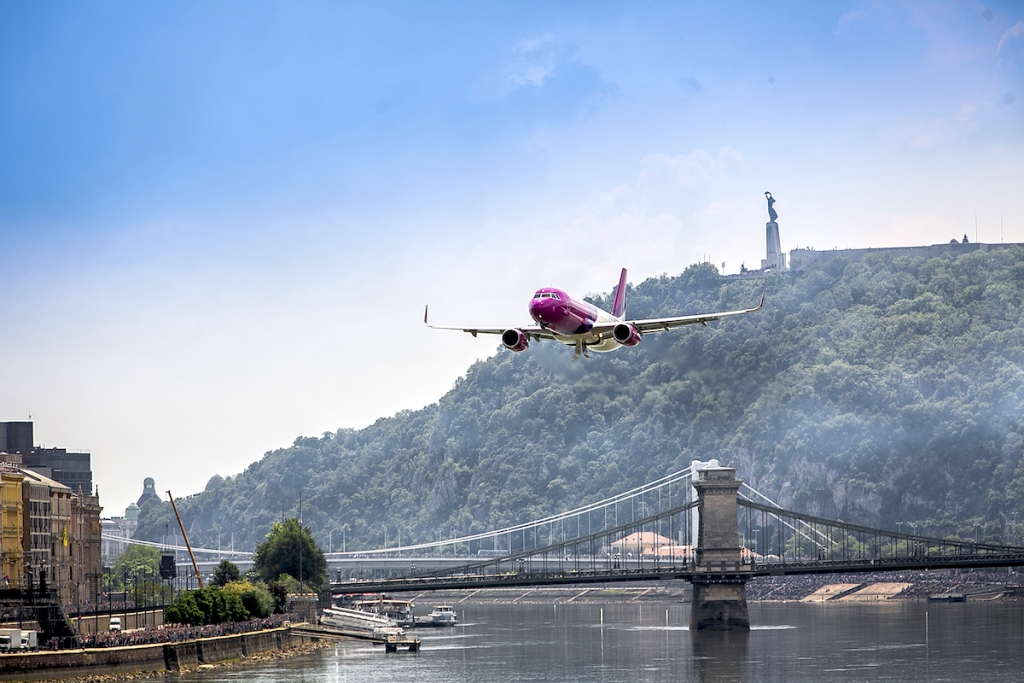 I always take a glimpse at your inflight magazine, to learn more about what Central and Eastern Europe offers.
Personally I think the region offers great opportunities for tourism; some of these opportunities are completely untapped. If you look at the robustness of the tourism industry in Western Europe it shows a totally different scale and level compared to Central and Eastern Europe. A few years ago we could see the rise of Prague as a jewel in Central and Eastern Europe , but now Budapest's popularity is also growing.
I can say that from a business perspective there are plenty of opportunities for Western capital in the CEE region and the return on investment here is superior to what you might achieve in Western Europe.
What kind of advice would you give to business people, from the region, who are starting their operations or would perhaps like to become an international company or even a globally recognised company like Wizz Air?
Even if you just want to do business in Central Eastern Europe, I think you need to approach your business as if from a global perspective. You need to adopt all the global best-practices in corporate governance; you need to look at your global competitors and you need to learn from them.  There is a famous phrase 'Think globally and act locally'. It's not only about thinking but also about looking at your business from a global perspective.
My final question is usually "How do you imagine the company in ten years", but we have talked about that so how about in 25 years?
The business model which we have implemented has been very successful and we should stick to it for the next 20 to 25 years. But I think there is another aspect to it which is more of an industrial issue, because the European airline industry is quite fragmented especially compared to the US market.
There was a very similar fragmented airline industry in the US about five years ago but recently the whole sector has consolidated dramatically. Now four carriers deliver more than 80 per cent of the domestic airline capacity. Something similar shall happen in the timeframe you are talking about, I mean 20-25 years. Then Wizz Air will have to ask itself what role we're going to play in the process. Depending on how these opportunities unfold we'll position ourselves against those trends.
Click here to read more about the airline and the destinations Wizz Air flies to.
(All photos — courtesy of Wizz Air)