The new British Minister of State for Trade and Investment, Lord Livingston, will arrive arrived in Poland next week as part of a trade delegation aimed at maximising the trade potential of high-growth markets in Central and Eastern Europe. After Poland, the Minister will move on to the Czech Republic, Slovakia and Hungary. As part of the delegation, the Minister will be accompanied by representatives of more than 70 British companies, all of whom have an interest in doing business in Poland.
Trade Minister Lord Livingston began an intensive, 5-day trade mission aimed at boosting trade between Britain and Central and Eastern Europe (CEE). In Warsaw, he will meet with representatives of the Polish government, including Elżbieta Bieńkowska, Deputy Prime Minister and Minister of Infrastructure and Development.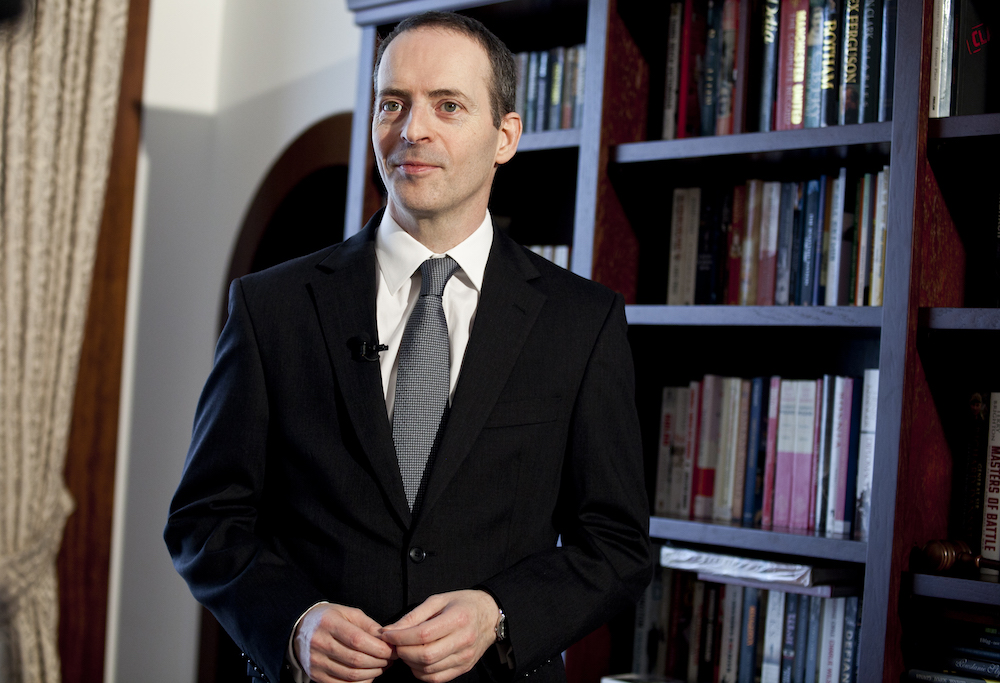 "Poland and the whole of Central and Eastern Europe is a major opportunity for British businesses. Some British companies are thriving in Poland but, overall, British business is still significantly under-represented compared with other Western European countries. Poland is a high-growth market and we are committed to supporting British businesses to help realise the potential that exists here. This trade mission is an important step on that journey", said the Minister.
The British government sees particular opportunities in the following sectors: energy, transportation infrastructure (particularly railways), healthcare, consumer goods, life sciences and security. Britain has an outstanding reputation in each of these sectors and they are all areas of significant growth potential in Poland. The government's main objective is to establish Innovation Partnerships between Poland and the UK, which support commercial growth.
EU funds also present significant opportunities in Poland. Between 2014 and 2020, Poland will receive €82.3 billion from the EU. This money will help fund a broad range of projects and programmes in areas such as infrastructure, healthcare and environmental protection.
"The modernisation of Poland's energy infrastructure creates the most important immediate opportunity for British businesses", explained Lord Livingston. "There are several billion Euros worth of investments already in the pipeline, and the expertise of British companies could have a major impact in maximising their value".
Transport infrastructure is another priority sector. The European Union plans to allocate almost €40 billion to Poland in the period up to 2020, over €24 billion of which will be spent on infrastructure and environmental development. A significant allocation will contribute to the modernisation of Poland's railway system.
"Thanks to EU funds, Poland is about to make a major step forward in terms of rail infrastructure. This will include track maintenance, the introduction of new trains and locomotives, and management systems. We understand this process because we have been through it ourselves in Britain. We therefore expect British expertise to be in high demand", said the Minister.
The trade delegation of more than 70 British businesses that is being led by the Minister, the 'GREAT Mega Mission', is an intensive 5-day tour of the industrial heartland of the Central European region.
The Polish leg of Mega Mission will involve the President of the City of Krakow, the Governor of the Malopolska Region and the Marshall of the Malopolska Region. It is also supported by the British-Polish Chamber of Commerce.
"I am very pleased to see interest in our country and region from the British Government and Entrepreneurs. The participants of Monday's debates, representing both Poland and Britain, are partners which help us look forward with optimism about growing business relations between our two countries. I hope that this meeting is only the first step in our cooperation, mutual exchange of experience and investments, benefitting the many graduates of Malopolska region universities", commented Jerzy Miller, Governor of the Malopolska Region.
Those participating will have the chance to draw on the experience of British companies that have already established a successful presence in Poland. For example, Tesco, with its 450 stores in Poland, now has nearly 30,000 employees. Atkins, present in Poland for over 20 years, has been involved in every major highway built under the Private Public Partnership.
Rolls-Royce, which chose Poland as a hub for its activity in CEE, is another good example of a business attracted to Poland because of the size of the opportunity and the quality of the workforce. Rolls-Royce's service centre in the Port of Gdynia employs many high skilled Polish engineers and 70 more specialists in engineering design and supply chain management work at its Engineering Services Centre in Krakow. While visiting Poland, Lord Livingston will visit the Engineering Services Centre.
"High Growth Europe is a £30 billion opportunity for British business and Poland is our top priority within the region. The lights have just turned from amber to green. We hope to be doing twice as much business in Poland by 2020", said Martin Oxley, Director of United Kingdom Trade & Investment Poland.