The government of Albania believes free economic zones will spur the development of the Albanian economy and has launched the new Technical and Economic Development Areas (TEDAs) programme. The Ministry of Economic Development, Tourism, Trade and Entrepreneurship (MZHETTS) will soon start the tendering procedure for the selection of developers in these areas.
"We will be a determined and reliable partner, ready to assist, listen, and, above all, to help overcome all obstacles for a free and competitive market. We are fully aware that in order for the economy to make a quality jump, we must establish a strong partnership between the public and private sector in order to grow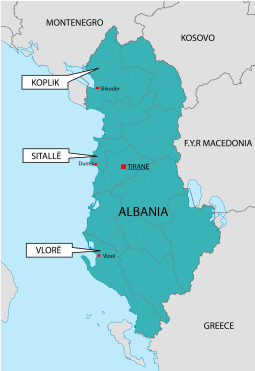 together," says Arben Ahmetaj, Minister of Economic Development, Tourism Trade and Entrepreneurship.
"Now, the Government of Albania seeks developers and investors to create world-class technical and economic development areas in Koplik (Shkodër district, approx. 61 hectares), Spitalla (Durrës district, approx. 213 hectares) and Vlora (Vlorë district, approx. 230 hectares). The Government has approved a new TEDA legislation, the objective of which is to create maximum conditions of predictability, productivity and profitability for developers and users of the TEDAs," says Genti Beqiri, Executive Director of the Albanian Investment Development Agency (AIDA).
All three areas are in close proximity to a skilled labour force, educational institutions, and city centres with sizeable populations. Developers and investors will benefit from the country's competitive, educated and multi-lingual labor force, as well as recent reforms that have improved the business climate and competitiveness. These include steps to strengthen the conditions for investment and improve business and transportation linkages, especially in Europe. All the initiatives make Albania an exciting venue to work in the region.
More information is available on TEDA's official website and in the brochure.
Source: AIDA