The situation in Belarus remains the biggest story in emerging Europe: you can find all of our coverage here.
Central Europe
Poland's foreign minister, Jacek Czaputowicz, resigned on Thursday: the fourth ministerial departure from the government this week, following the surprise resignation of the health minister two days ago, as well as those of two deputy ministers. "The minister has previously stated that after [July's] presidential elections would be a good moment for change at the head of Poland's diplomacy," said the foreign ministry in a brief statement. A cabinet reshuffle had been expected in the autumn, but some ministers appear have decided to hasten their expected departures.
Poland's state budget deficit meanwhile will reach a record high of 109 billion zloty (25 billion euros), the government has announced. On Thursday, the cabinet accepted a new budget proposal for 2020, adjusting its income forecasts down by 36.7 billion zloty, to 398.7 billion zloty, and expenditure up by 72.7 billion zloty, to 508 billion zloty. While the news does not come as a surprise amid the economic fallout from the pandemic and government measures to mitigate it, the revised budget marks a sharp departure from earlier plans for Poland to record no deficit in 2020 for the first time in its post-1989 history.
The European Commission has approved, under EU state aid rules, a Romanian loan guarantee of up to 62 million euros in favour of Romanian airline Blue Air. The measure aims at compensating the airline for the damages suffered due to the coronavirus outbreak, as well as providing it with urgent liquidity support.
Mobile operator Orange Romania has signed a preliminary agreement with the country's Ministry of Transportation, Infrastructure and Communications to take over the fixed-line operations of Telekom Romania. The move comes after Vodafone Romania, Orange's closest competitor in the mobile market, acquired cable firm UPC Romania in July 2019 to become a converged operator. With a 33 per cent subscriber share in 2020, Orange Romania is the second-biggest player in the mobile segment behind Vodafone, which has 37 per cent of the market.
A major modernisation project has begun at the Mochovce nuclear power station in Slovakia that should increase production by 450 gigawatt-hours a year without higher fuel or personnel costs, station director Martin Mráz said. On August 15, Slovak nuclear operator Slovenské elektrárne began the modernisation work by shutting down one of the two turbine generators at Mochovce-2 and beginning to dismantle the high-pressure and low-pressure parts of the turbine. The work will result in an increase of about seven per cent in the electrical power of each unit at the two-unit station, from 471 MW to 500 MW. Combined, the output will increase from 942 to 1,000 MW.
Czechia will not take part in the World Health Organization-led COVAX plan to develop and distribute a vaccine against Covid-19 and will opt instead for an initiative of the European Union, Health Minister Adam Vojtech said on Wednesday. The WHO has struggled to bring wealthier countries on board for a global vaccine pact, saying on Tuesday that nations that hoard possible Covid-19 vaccines while excluding others will deepen the pandemic. The European Union, the UK, Switzerland and the United States are striking deals with companies testing prospective vaccines. Russia and China are also working on vaccines, and the WHO fears national interests could impede global efforts.
Croatia's net electricity production increased to 920 GWh in June from 902 GWh in the same month of 2019, the country's statistical office said on Thursday. Electricity output in June was higher than in May, when it amounted to 853 GWh, the statistical office said in a statement. Electricity imports fell to 828 GWh in June from 942 GWh in the same month of 2019, whereas exports rose to 448 GWh from 313 GWh.
Eastern Europe
Foreign direct investment (FDI) in Georgia amounted to 1.31 billion US dollars in 2019, a 0.3 per cent increase compared to 2018, data from the National Statistics Office of Georgia (Geostat) revealed this week. The largest foreign investor in the country last year was the UK, followed by Turkey and Ireland. The finance, energy, and transport and communications sectors accounted for more than half of all FDI.
Moldova, beholden to Russia for its gas supply for decades, is on the verge of a new chapter in its gas history with an expanded connection linking to Romania just days from being launched. The 120 kilometres long pipeline from the Ungheni entry point on the border with Romania to the Moldovan capital Chișinau will enable up to 1.5 Bcm/year of gas to flow from Romania into Moldova, bringing much needed supply diversity. There is already a line capable of bringing gas from the eastern Romanian city of Iași to Ungheni that was built in 2014, but only tiny amounts of gas have flowed through the link since as it was not connected to the rest of the Moldovan grid, The new pipeline will complete the connection of the gas transmission systems of Romania and Moldova by linking Chișinau, a major area of gas consumption, to the Iași-Ungheni interconnector.
The Ukrainian Sea Ports Authority and QTerminals, the leading Qatari port operator, this week signed a 35-year concession agreement to upgrade facilities and increase efficiency at the port of Olvia in the city of Mykolaiv on the northern Black Sea coast. QTerminals will support the Olvia port over the next several years, constructing a new grain terminal and other critical infrastructure. "This project will be developed by a leading world operator with extensive experience in Qatar, QTerminals, which operates Qatar's largest trading port, Hamad. The company will invest around 3.4 billion hryvnia (around 105 million euros) in the development of the port and will also guarantee that existing jobs are preserved," said Ukraine's Minister of Infrastructure Vladislav Krykliy.
Human Rights Watch has condemned Azerbaijan's latest crackdown on opposition leaders and activists that followed a July 14 unsanctioned rally in the capital, Baku. Numerous people were detained on "spurious" charges that range from violating lockdown rules to an attempted coup, the rights group said in a statement on Wednesday. "The latest wave of arrests in Azerbaijan follows the well-documented pattern of politically motivated arrests and prosecutions and threatens to decimate one of the country's oldest opposition parties," said Giorgi Gogia, associate Europe and Central Asia director at Human Rights Watch. "The authorities should immediately end the crackdown, release those unjustly imprisoned, and investigate law enforcement's conduct."
North East Europe
Estonia's coronavirus exposure notification app HOIA launched on August 20 and is now available to download. The purpose of the free app – which is optional and not mandatory – is to inform close contacts of those infected with the coronavirus and to provide them with initial instructions on how to proceed. Its aim is to limit the spread of coronavirus. The total number of Covid-19 cases in the country has so far been limited to just 2,227.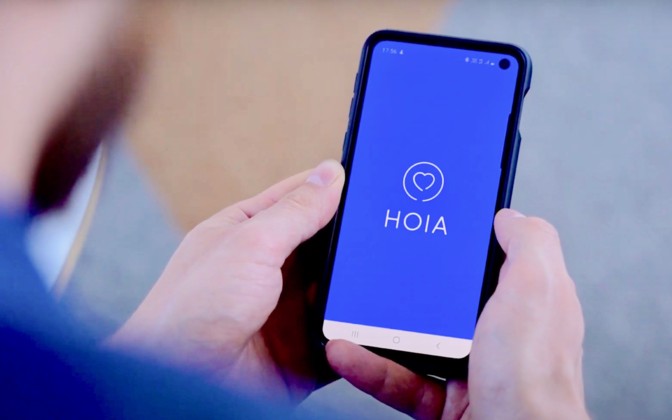 Latvia has announced its support for a single joint infrastructure manager for the Rail Baltica railway and has transferred management of the country's planned Rail Baltica infrastructure to its project manager European Railway Lines (EDZL) on an intermediary basis while negotiations progress. EDZL has been empowered to make all required land acquisition purchases for the new line, construction of which is expected to start in the autumn. Rail Baltica is a 5.8 billion euros joint venture to create an 870 kilometres mixed-traffic high-speed line from Finland, via ferry, to Estonia, Latvia, Lithuania, and the Polish border. It is scheduled to be completed in 2025.
Lithuania is lifting coronavirus travel restrictions for foreign students and investors, and Belarus' nationals seeking entry "for special humanitarian purposes". The Interior Ministry proposed to include Belarusians to the list of foreign nationals not subject to the existing coronavirus-related bans "in light of the current developments in the neighboring country", Interior Minister Rita Tamasuniene told the Cabinet on Wednesday. The ministry suggested including "an additional category of foreigners" into the government's resolution, Tamasuniene said. "These are foreigners coming to Lithuania for special humanitarian purposes," she added.
South East Europe
The World Health Organisation said on Thursday that the Balkans region is a "hotspot" for coronavirus. Dr Catherine Smallwood told a WHO press conference: "The situation in the Balkans has been a concern of ours since early June when we started to see cases increase and it's been very much a sub-regional hotspot over the summer period." She added: "We really need communities to take this on board, take the adequate steps at a country level, in terms of the basic contact tracing, case identification and isolation and testing the systems that need to be in place. Where there are hotspots and increased transmission, additional, targeted measures need to be brought in."
Kosovo is set to benefit from a loan of up to 30 million euros from the European Bank for Reconstruction and Development (EBRD) to ensure the provision of essential infrastructure services as the country faces the impact of the coronavirus pandemic. The unprecedented crisis has severely disrupted the economy and had a massive impact on public life. As a result, many infrastructure providers suffered a temporary shortfall in revenues, a challenge the EBRD loan is designed to address. A first tranche of up to 14 million euros will be provided to the government for on-lending to vital infrastructure providers for immediate emergency support. A second tranche of up to 16 million euros will finance further support until revenues and collections have been restored.
Serbian software developer HTEC has secured a 12 million euros loan from the European Bank for Reconstruction and Development (EBRD) to support its growth and development programme. The first phase of the programme envisages the acquisition of the Serbian IT company Execom. The combined company will have a workforce of 600 engineers working on product development, cloud platforms, web and mobile technologies, artificial intelligence as well as hardware engineering. It will be able to deliver fully integrated solutions to existing and new customers in the US and Europe.
The European Investment Fund (EIF) and Raiffeisen Bank Bosnia and Herzegovina this week signed a guarantee agreement allowing the bank to increase its lending capacity to offer 12 million euros of new financing with better terms and conditions to small and medium-sized enterprises (SMEs) in the Balkan country. The EIF guarantee is provided to Raiffeisen under the COSME Loan Guarantee Facility, as part of its Covid-19 economic support package introduced by the European Union to provide working capital to European SMEs for the recovery.
Germany has imported the first 100,000 items of protective clothing for medical staff from Albanian textile companies. On Tuesday, the German Embassy in Tirana announced the export of the first batch through a programme aiming at supporting the textile industry in Albania after it was hit by the coronavirus pandemic. The programme is sponsored by the German federal government and supported by the German Chamber of Commerce and Industry in Albania.
Central Asia
Uzbekistan's government has pledged to provide prospective migrant labourers with loans of up to 1,000 US dollars on favorable terms to cover the costs of travel and work permit registration fees. Take-up of the initiative is likely to be focused mainly on Russia, where Uzbekistan's Foreign Labour Migration Agency has representative offices. The Covid-19 crisis has had a deep impact on the jobs market in Uzbekistan, where the problem of labour oversupply is longstanding. President Shavkat Mirziyoyev noted in a government video conference call on August 17 that around 600-700,000 people enter the labour market every year, while the economy can soak up 500,000 workers, meaning anywhere up to 200,000 people may be compelled to take their chances overseas.
The grandson of the first president of Kazakhstan died in London on Monday from a suspected heart attack just months after speaking out against his family's alleged corruption. Aisultan Nazarbayev, grandson of former president Nursultan Nazarbayev had sought political asylum in Britain because he was afraid of his relatives after uncovering alleged Russian corruption involving billions of US dollars.
Tajikistan is again seeking investors for modernisation of its fertilizer plant, Open Joint-Stock Company (OJSC) Azot (formerly TojikAzot), located in the southern city of Levakant (formerly Sarband). A full package of shares has been put out to tender. Around 350 million US dollars are reportedly needed for the modernisation of the plant which employs around 1,000 people and exports fertilisers to countries acorss emerging Europe and Central Asia.
—
Unlike many news and information platforms, Emerging Europe is free to read, and always will be. There is no paywall here. We are independent, not affiliated with nor representing any political party or business organisation. We want the very best for emerging Europe, nothing more, nothing less. Your support will help us continue to spread the word about this amazing region.
You can contribute here. Thank you.