Central Europe
Slovakia's Covid-19 testing and quarantine scheme has helped cut the proportion of infections by more than half, Prime Minister Igor Matovič said on Monday. The country of 5.5 million tested 3.6 million people, excluding small children and some senior citizens, over the first weekend in November, with those testing positive having to go into quarantine. It repeated tests for just over two million over this past weekend when testing took place only in more affected areas, with the infection rate turning out to be much lower thanks to the earlier quarantine orders. Taking into account districts that were tested on both weekends, the infection rate dropped from 1.47 per cent on the first weekend to 0.62 per cent on the second.
Croatia's goal is to adopt the euro currency at the beginning of 2023, Prime Minister Andrej Plenković said this week. Last July Croatia entered the European Exchange Mechanism (ERM-2), a waiting room where a country must stay for at least two years while keeping its currency stable and its budgetary deficit and public debt under control. "Our goal is to adopt the euro on January 1, 2023. We aim to keep the budget deficit below three per cent of gross domestic product," said Plenković on Wednesday.
Hungary's government proposed a constitutional amendment on Tuesday requiring children to be raised with a Christian interpretation of gender roles, as Prime Minister Viktor Orbán's ruling nationalists turn to anti-LGBT rhetoric to shore up support. The draft amendment submitted to parliament by the country's justice minister, Judit Varga, declares that children must be guaranteed an "upbringing based on values stemming from Hungary's Christian culture. The basis for family relations is marriage," it says. "The mother is a woman, the father is a man."
An anti-LGBT law was also submitted to Poland's parliament this week which, if passed, it would ban pride parades (known as equality marches in Poland), as well as any other public gatherings that "promote" non-heterosexual orientations and gender identities. The proposed law, entitled "Stop LGBT", does not, however, emanate from the conservative, ruling Law and Justice party. It is instead a citizen's legislative initiative – a type of bill that can be submitted to parliament if it receives the written support signatures of at least 100,000 citizens. The bill – which in this case gathered over 200,000 signatures – must now receive a first reading in parliament within three months.
The International Monetary Fund (IMF) said that it expects Bulgaria's GDP to decrease by more than the four per cent projected last month, amid an alarming resurgence in coronavirus infections. "If the second wave in Bulgaria and Europe were to result in widespread lockdowns and stricter social distancing, Bulgaria should rapidly augment health spending and the support for individuals and firms, preferably using temporary and well-targeted measures," the IMF said in a statement Tuesday after the completion of a monitoring mission to the country. "When the pandemic abates and recovery takes hold, policy focus should shift progressively from preserving activities and jobs to facilitating strong, inclusive, and environmentally-friendly growth," the IMF added.
TVN Media and Liberty Global this week cancelled a planned IPO of their shares in Polish TV group Canal+, citing the recent volatility of the financial markets. The two firms intend to revisit the IPO once market conditions are more favourable. The shares owned by TVN Media and Liberty Global – which represent 49 per cent of the TV group, had been expected to raise 1.3 billion zloty (284 million euros).
OMV Petrom, the largest energy company in Romania, this week announced plans to develop a photovoltaic park with a capacity of 111 MW in southern Romania. It would be the biggest such project in the country. OMV Petrom intends to build the park on the site of its former Doljchim chemical plant, which was decommissioned and greened site when it decided to exit the petrochemical sector in 2008. The value of the investment in the new photovoltaic park is set to be around 400 million lei (83 million euros), of which half may be financed as a grant from the European Union.
Eastern Europe
Ukrainian President Volodymyr Zelensky was hospitalised on Thursday after testing positive for Covid-19 earlier this week. Zelensky announced on Monday that he tested positive for the virus and would be working in self-isolation while being treated. "He first went home, but decided to move to hospital, to accurately isolate and not expose anyone," a presidential spokeswoman told the news agency Reuters. The president's wife, Olena, contracted Covid-19 in June and was hospitalised for several weeks before recovering.
Frustration spilled into the streets of the Armenian capital Yerevan this week following the announcement that a peace deal had been signed to end the fighting in the disputed Caucasus region of Nagorno-Karabakh. The deal includes territorial concessions that favour Azerbaijan, as well as the presence of Russian peacekeeping forces. Protesters stormed Armenia's parliament and government buildings, and widespread demonstrations across the country demanded the resignation of the prime minister, Nikol Pashinyan. On Thursday, Armenian authorities detained 10 opposition leaders, including oligarch Gagik Tsarukyan (founder of the Prosperous Armenia party), two ex-speakers of parliament and ex-chief of the security service Arthur Vanetsyan.
Belarus' first nuclear power plant stopped generating electricity the day after it was formally opened by President Alexander Lukashenko and some of its equipment needs to be replaced, a Belarusian official told The Associated Press on Tuesday. Lukashenko inaugurated the Russian-built and -financed Astravets plant on November 7. However, the plant stopped producing power the next day because some electrical equipment broke down, according to Oleg Sobolev, a consultant at the Belarusian Emergency Ministry's department of nuclear and radiation safety. The problem didn't pose a threat either to Belarus or to neighbouring Lithuania, Sobolev said. Lithuania has long opposed the construction of the plant, citing safety concerns.
Moldova holds the second round of its presidential election on November 15, with the incumbent Igor Dodon, backed by the Socialist party, facing a challenge from the pro-European candidate Maia Sandu. In the latest opinion polls Sandu, who won the first round of the election a fortnight ago, holds a narrow lead over Mr Dodon, but most analysts agree that the race is too close to call, and could be won or lost by just a few thousand votes.
North East Europe
Riga should become the "economic capital" of the Baltic States, the governor of the Bank of Latvia Mārtiņš Kazāks said this week. Speaking at an online conference organised by the Stockholm School of Economics, Mr Kazāks said that the Baltic States "have to cooperate more closely to enhance their respective economies. Riga should become the engine that raises the value of all three countries".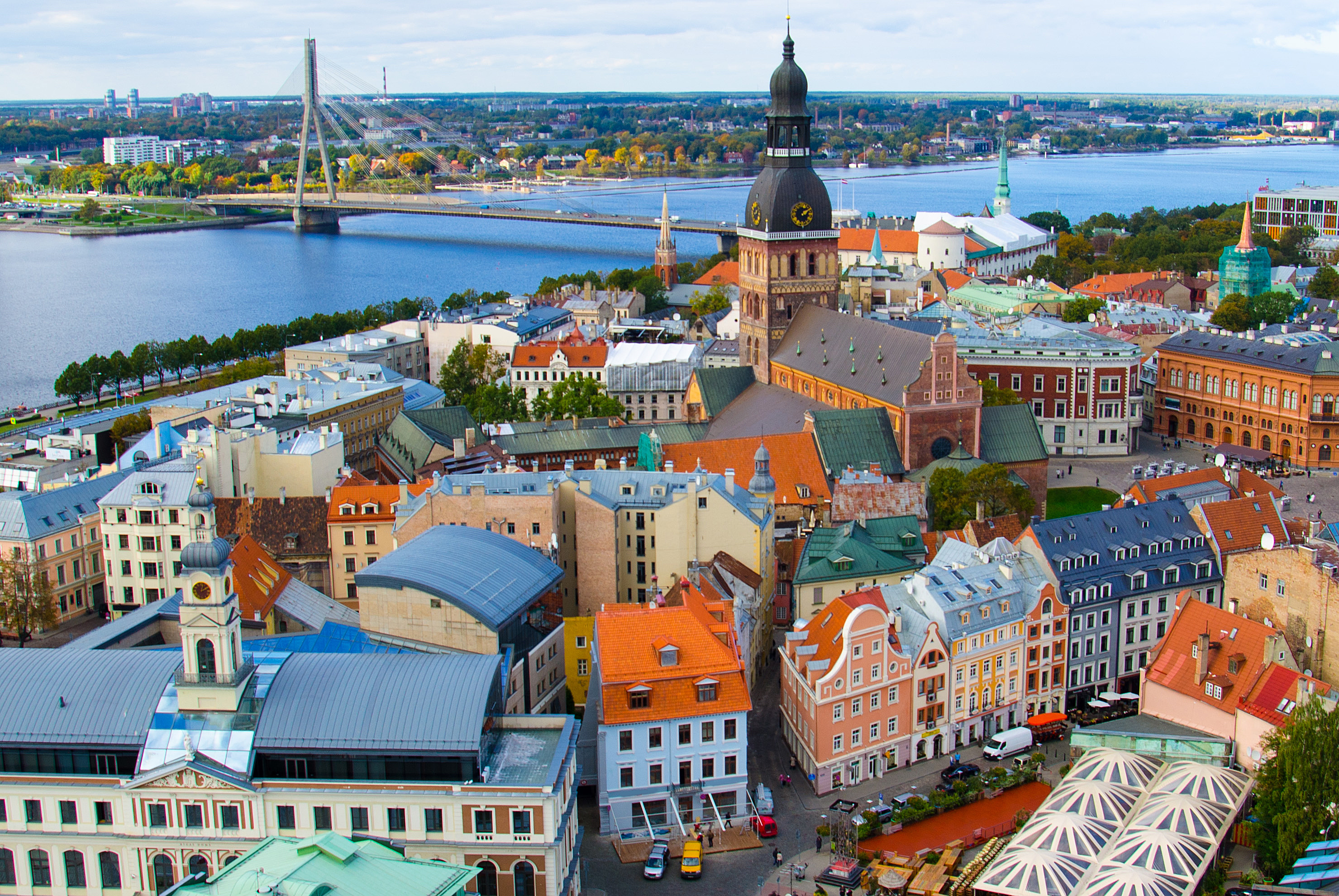 Estonia's far-right interior minister, Mart Helme, resigned on Monday, a day after he called US president-elect Joe Biden and his son Hunter "corrupt characters" without providing further details or evidence. Last year, Helme called Estonia's first female president, Kersti Kaljulaid, an "emotionally heated woman", and just a couple of months ago suggested that Estonia's gay population should move to Sweden.
Estonia-based ride-hailing service Bolt said on Thursday it would invest over 100 million euros in 2021 to become the largest e-scooter rental firm in Europe, at a time when cab services have been severely hit by the Covid-19 pandemic. The Uber rival said it aims to bring 130,000 scooters to more than 100 cities next year, expanding aggressively across the continent. In May, Bolt raised 100 million euros from investment firm Naya Capital Management in a deal valuing the company at 1.7 billion euros.
South East Europe
Hashim Thaçi, who resigned as Kosovo's president last week to face war crimes charges, said on Monday that he denied all of the allegations he faces at a special court in the Netherlands. Thaçi, 52, served as a guerrilla leader during Kosovo's war for independence from Serbia in the late 1990s, before rising to political prominence in the aftermath of the conflict that killed more than 10,000 people. An international prosecutor indicted Thaçi and other former guerilla leaders on 10 charges of crimes against humanity and war crimes for his leadership of fighters with the Kosovo Liberation Army who are accused of illegally imprisoning, abusing and murdering captured opponents and perceived traitors during the war. In a preliminary session at the Hague-based court, he said "I plead not guilty to all the charges in the indictment."
Serbia may be unable to contain the growth of public debt caused by the increase in fiscal deficit proposed by the government in the latest revision of the 2020 budget, the country's fiscal council warned this week. Serbia's fiscal deficit is expected to reach 8.9 per cent of the projected GDP in 2020, significantly above the average of 7.5 per cent for the countries in Central and Eastern Europe, lifting Serbia's public debt-to-GDP ratio from 53 per cent to 60 per cent. Last week, the government proposed to increase the projected fiscal deficit in the 2020 budget to 483 billion dinars (4.1 billion euros) to cover the costs of strengthening the healthcare sector's capacity and limit the adverse impact of the Covid-19 pandemic on the economy.
North Macedonia qualified for a major football tournament for the first time as they beat Georgia in a play-off on Thursday to reach Euro 2020. The game's key moment came in the second half, when 37-year-old Goran Pandev poked in an untidy but historic goal for his team. Ranked 65th in the world, North Macedonia will face the Netherlands, Ukraine and Austria when the tournament – originally scheduled for this year but postponed due to Covid-19 – is finally held next summer.
The European Bank for Reconstruction and Development (EBRD) this week agreed to provide ProCredit Bank Macedonia (PCBM) with a loan of 15 million euros to help local micro, small and medium-sized enterprises in North Macedonia cope with the economic fallout of the Covid-19 pandemic. The EBRD funds will address the liquidity needs of small businesses that are experiencing a decrease in their activities and turnover due to the spread of the virus. A long-standing partner of the EBRD, PCBM was founded in 2003 and today is the sixth largest bank in North Macedonia with a market share of 5.5 per cent by total assets. However, as the bank is specialised in SME lending, its market share in terms of loans to SMEs stands at 14 per cent.
Central Asia
Uzbekistan is set to begin trials of a Chinese-manufactured coronavirus vaccine, authorities have said, with several alternatives under consideration as Tashkent plots a path out of the pandemic. Innovation Minister Ibrokhim Abdurakhmonov said this week that Chinese specialists had already flown in with doses of the vaccine produced by Anhui Zhifei Longcom Biopharmaceutical. Some 5,000 Uzbek volunteers will be involved in phase-three trials of this vaccine; half will receive the dose, the other half a placebo.
Authorities in Turkmenistan, where no Covid-19 cases have been officially reported, have nevertheless tightened controls over mandatory mask wearing, imposing fines on individuals who don't wear face coverings. Correspondents from Radio Free Europe/Radio Liberty reported on Wednesday that the controls are organised by teams consisting of staff members of local authorities, police officers, and sanitary officials. In August, the World Health Organisation expressed concern over an increase of atypical pneumonia cases in Turkmenistan and unsuccessfully urged Ashgabat to allow it to organise independent coronavirus tests in the country.
Kyrgyzstan's acting president, Sadyr Japarov, has signed amendments changing the country's election law, lowering the threshold for political parties to enter parliament from seven per cent to three per cent. Japarov initiated the amendments last month after he took office in the wake of protests against the results of rigged parliamentary elections. The protests prompted the Kyrgyz authorities to cancel the results of the poll and caused a political crisis that led to the resignation of the government and President Sooronbai Jeenbekov.
—
Unlike many news and information platforms, Emerging Europe is free to read, and always will be. There is no paywall here. We are independent, not affiliated with nor representing any political party or business organisation. We want the very best for emerging Europe, nothing more, nothing less. Your support will help us continue to spread the word about this amazing region.
You can contribute here. Thank you.