Central Europe
Hungary's prime minister, Viktor Orbán, announced on Wednesday that the country's interior ministry has developed a so-called "digital vaccine certificate" that could be given to those who have received the Covid-19 vaccine. A day earlier, the government confirmed that different rules could be applied to those who have been vaccinated. The plan – which has yet to become legislation – has been greeted with concern from by Hungarians, worried at the government's efforts to import Russian and Chinese vaccines without the approval of the European Medical Association. According to a recent poll, only 15 per cent of Hungarians say they would "definitely" get the vaccine.
Florin Cîțu was this week confirmed as the new prime minister of Romania. Cîțu will lead an executive made up of ministers from his own Liberal party (PNL), as well as from the Save Romania Union (USR-Plus) and the Hungarian Democratic Union (UDMR). Together, the three parties enjoy a majority of around 20 seats in Romania's parliament. The first task  of the new government – which has already been fiercely criticised for including just one woman among its 21 cabinet members – will be to prepare a budget for 2021. Romania has been hit hard by the economic fallout from the Covid-19 pandemic, with GDP expected to fall 5.5 per cent in 2020, according to the Vienna Institute of International Economic Studies (wiiw).
Poland this week signed a credit agreement worth 700 million euros with the European Investment Bank  (EIB) to support rural development. "The contract is a further example of our good cooperation, and the area the loan will support is part of the 'green' priorities of Poland and the EIB," said Tadeusz Kościński, the country's finance minister. The ministry said the deal would support investment in agriculture, agricultural processing and the distribution of agricultural produce.
Polish video game maker CD Projekt said it sold more than 13 million copies of its Cyberpunk 2077 game through December 20, below analyst forecasts, hurt in part by refunds demanded by players who complained it was littered with bugs. A futuristic role-playing game featuring Hollywood star Keanu Reeves, Cyberpunk 2077 was widely seen as one of the biggest premieres this year. "This figure represents the estimated volume of retail sales across all hardware platforms (factoring in returns)," CD Projekt said in a statement.
A 1,500-page "black book" documenting hundreds of illegal pushbacks against asylum seekers by authorities on Europe's external borders was released this week week and handed over to the EU commission. Compiled by the watchdog organisation Border Violence Monitoring Network (BVMN), the Black Book of Pushbacks is a collection of 892 group testimonies, detailing the experiences of 12,654 victims of human rights violations along the Balkan migration route, one of the most gruelling in the recent migrant crisis given the alleged violence of border police officers. For years, charities have denounced the abuses, particularly in Croatia, as asylum seekers are systematically beaten, robbed and pushed back. Between January and November 2020, the Danish Refugee Council recorded 15,672 pushbacks from Croatia to Bosnia and Herzegovina, with more than 60 per cent of these reportedly violent.
Bulgaria has extended a ban on fishing for endangered sturgeon species in its stretch of the Danube and its territorial waters of the Black Sea by five years as of January 1, 2021, the Agriculture Ministry said on Wednesday. The ban was imposed jointly by Agriculture Minister Desislava Taneva and Environment and Water Minister Emil Dimitrov to protect the following species: the waxdick (Acipenser gueldenstaedtii), the sterlet (Acipenser ruthenus), the starry sturgeon (Acipenser stellatus) and the beluga (Huso huso). Accidentally caught sturgeons have to be returned in the water immediately, regardless of their condition.
Eastern Europe
MPs from across Europe, as well as many US congressmen, this week addressed an open letter to the International Ice Hockey Federation (IIHF) calling for Belarus to be stripped of its status as a co-host of next year's IIHF World Championship. "We believe that Belarus has lost this great privilege given the level of violence government forces have used against their own citizens," reads the letter. The IIHF has in recent weeks come under great pressure to strip the country of the tournament, while Latvia has threatened to withdraw as a co-host due to ethical and security concerns. IIHF President René Fasel this week confirmed that Russia has offered to host next year's World Championship, but said that he still hoped that the tournament will go ahead as scheduled in Minsk and Riga.
Moldova's prime minister, Ion Chicu, resigned this week just hours before the country's parliament was due to vote on a no-confidence motion. Mr Chicu made the announcement at a press conference organised by Igor Dodon, Moldova's outgoing president, on December 23: the last day of his mandate. Maia Sandu, who defeated Dodon in a presidential election last month, took over as president on December 24, and is likely to seek an early election.
The river running past the Chernobyl nuclear reactor in Ukraine is being dredged to create an inland shipping route, potentially resurfacing radioactive sludge from the 1986 disaster that could contaminate drinking water for eight million people, scientists and conservationists have warned. The dredging of the Pripyat began in July and is part of an international project to create the 2,000 kilometre E40 waterway linking the Baltic and Black seas, passing through Poland, Belarus and Ukraine. The river – which comes within 2.5 kilometres of the reactor responsible for the world's worst nuclear disaster – has already been dredged in at least seven different places, five of which are less than 10 kilometres of the reactor.
The European Investment Bank will invest 100 million euros to upgrade and modernise key healthcare infrastructure in Georgia, provide professional training to new medical staff, and finance the procurement of essential medical equipment for the country's healthcare system during the Covid-19 pandemic. The EIB loan guaranteed by the European Union will enable the Government of Georgia to modernise seven major hospitals across the country. The EIB financing will also cover the procurement of modern medical equipment and vaccines, and the establishment of an effective supply chain to provide comprehensive diagnostic and treatment services for Covid-19 patients.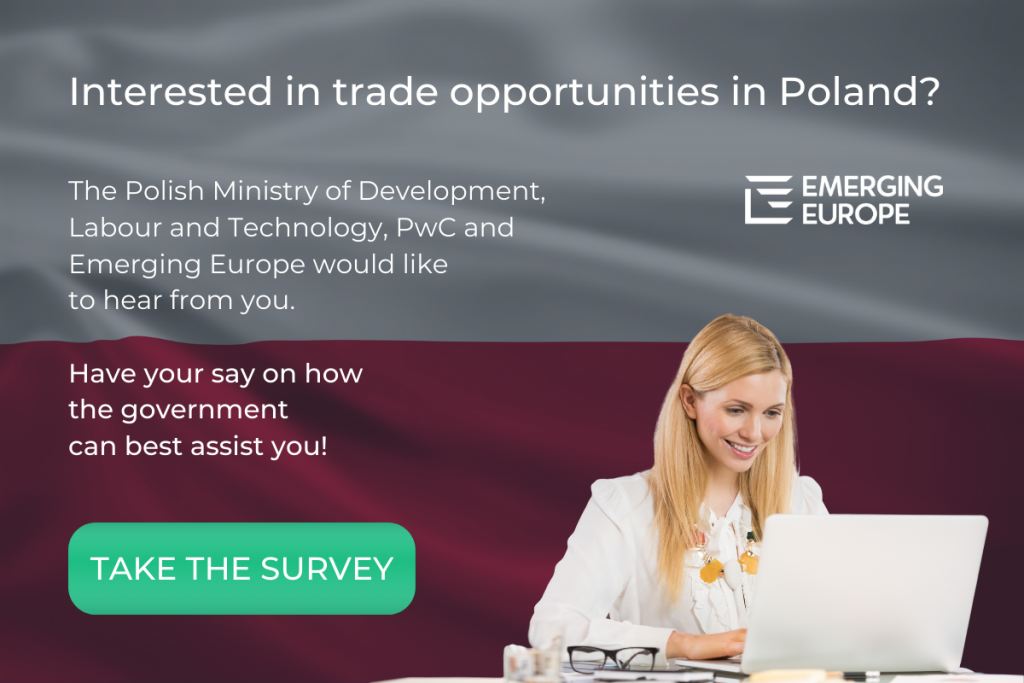 North East Europe
The United States has allocated 169 million US dollars in military aid to Estonia, Latvia and Lithuania for 2021, the Estonian Defence Ministry confirmed on Wednesday. The aid, earmarked through a new joint US-Baltic security programme, was included in the US defence appropriations bill approved by Congress and signed into law on Tuesday. In a Twitter post, Estonia's defence ministry called the move "important and highly appreciated news". While Washington has provided military assistance before to the three Baltic nations, which are NATO members, the Estonian ministry said this was the first time the aid is being allocated through a dedicated programme, the Baltic Security Initiative.
A Russian court sentenced a married couple in the Kaliningrad region to long jail terms on Thursday after finding them guilty of spying for Latvia, the FSB security service said, saying the pair had been found guilty of state treason. The wife, Antonina Zimina, who received 13 years, was recruited by Latvia's security services in 2012 while travelling abroad, the FSB said in a statement. She then started to gather classified information and hand it over to Latvia, it said. Her husband, Konstantin Antonets, got twelve and a half years in jail. The FSB said Antonets had been recruited as a spy by his wife in 2015 and had stolen information from his then employer — the Kaliningrad region's economics ministry — and passed it over to Latvia.
South East Europe
Serbia began vaccinating its population against Covid-19 on December 24 using the Pfizer-BioNTech shot. Prime Minister Ana Brnabić will be among the first to receive the jab in order to foster public confidence in the safety and efficacy of the vaccine, the government said. Serbia received a first batch of nearly 5,000 doses of the Pfizer-BioNTech vaccine on December 22. Serbian President Aleksandar Vučić said the first shots will go to the elderly in retirement homes.
Nationalist parties won election in Mostar, the Bosnian city that symbolises the communal splits and broken politics that have haunted the country since the 1990s' war. Last Sunday's vote was the first local election in 12 years in Mostar, which remains divided on ethnic lines between the predominately Catholic Croats and Muslim Bosniaks. HDZ, the main Croat party, won in the city's Croat zones and across Mostar, with more than 37 per cent of the vote, according to preliminary results. The country's main Bosniak coalition, led by the Party of Democratic Action (SDA), was trailing with 29 per cent. The city of 100,000 people has not had a local vote since 2008 because the two parties could not agree on the legalities around organising an election.
Albania's gross domestic product decreased by 3.47 per cent year-on-year in the third quarter of 2020 as a result of the Covid-19 pandemic, the country's office of statistics said on Thursday. Household consumption dropped by 3.86 per cent on the year in the third quarter, general government consumption fell by 1.39 per cent, whereas gross fixed capital formation increased by 4.14 per cent, the statistical office, INSTAT, said in a quarterly report. Exports of goods and services decreased by an annual 31.71 per cent, while imports shrank by 23.86 per cent.
Gal Gadot is pushing back against claims that she is whitewashing Egyptian history by portraying Cleopatra in an upcoming film. "First of all, if you want to be true to the facts, then Cleopatra was Macedonian," the Israeli actress said in an interview Tuesday with BBC Arabic. "We were looking for a Macedonian actress that could fit Cleopatra. She wasn't there, and I was very passionate about Cleopatra." After the blockbuster project was announced in October, critics took to social media to argue that the character should be portrayed by an Arab actress.
Central Asia
Uzbekistan this week signed loan and guarantee agreements with the World Bank Group, Abu Dhabi Future Energy Company PJSC (Masdar), and the Asian Development Bank (ADB) to finance the first 100-megawatt solar photovoltaic power plant in the country, in support of its efforts to produce clean energy, strengthen the security of supply and combat climate change. The plant's 300,000 photovoltaic panels, occupying a 268-hectare plot of land 35 kilometers east of the city of Navoi, are expected to start feeding power directly to the national electric network in 2021. It will produce 270 gigawatt hours per year of electricity from solar energy resources, enough to power more than 31,000 households, and prevent the release of 156,000 metric tons of greenhouse gases annually.
An activist in Kazakhstan's southern region of Turkistan has been handed a parole-like sentence for his links with a banned political movement. The Keles district court on December 22 sentenced Marat Duisembiev to three and a half years of "freedom limitation" after finding him guilty of involvement in the activities of the banned opposition Democratic Choice of Kazakhstan (DVK). The trial was held online due to coronavirus restrictions. Duisembiev participated in the process via a video link from a detention center in the regional capital, Shymkent. The 44-year-old activist was arrested and charged in August after he openly called for people to take part in an unsanctioned rally organised by the DVK. Human rights organisations in Kazakhstan recognized him as a political prisoner last month.
Kyrgyz authorities have increased scrutiny of trade union leaders, including through criminal investigations, and are unduly interfering in legitimate trade union activities in the country, Human Rights Watch said this week. On November 21, the office of the prime minister barred the country's main trade union body, the Federation of Trade Unions of Kyrgyzstan, from holding its annual congress, when elections for the position of chairperson were planned. "Kyrgyzstan's leadership should respect the right of trade unions to associate and organize freely, not meddle in internal trade union activities and processes," said Syinat Sultanalieva, Central Asia researcher at Human Rights Watch. "They should allow the Federation of Trade Unions of Kyrgyzstan to organise their congress without any further government interference or delay."
—
Unlike many news and information platforms, Emerging Europe is free to read, and always will be. There is no paywall here. We are independent, not affiliated with nor representing any political party or business organisation. We want the very best for emerging Europe, nothing more, nothing less. Your support will help us continue to spread the word about this amazing region.
You can contribute here. Thank you.