Central Europe
A major earthquake hit central Croatia, killing at least seven people and injuring dozens of others. The quake, measuring 6.2 on the Richter scale, caused widespread damage in a number of towns close to the epicentre, 50 kilometres southeast of the capital Zagreb. "My town has been completely destroyed. We have dead children," Darinko Dumbović, the mayor of the worst-hit town of Petrinja, said in a statement broadcast by Croatian TV station HRT. "This is like Hiroshima – half of the city no longer exists."
In neighbouring Slovenia, inspections at the Krsko Nuclear Power Plant – operated jointly by Slovenia and Croatia – yielded no signs of damage nor threats to safety as a result of the earthquake in Croatia. Krsko was automatically shut down as soon as the earthquake struck, as part of standard safety procedures. Operations restarted late on December 30.
Romanian President Klaus Iohannis and his Moldovan counterpart, Maia Sandu, have vowed to open a fresh page in relations as Moldova's new president plies a pro-EU and anti-corruption agenda. Mr Iohannis visited Ms Sandu in Chișinău on December 29, just days after the former World Bank economist was inaugurated following her victory in last month's runoff election against Russia-backed President Igor Dodon. It was the first visit by Romania's president to Moldova in six years, representing a clear thaw in relations between the neighbours after years of poor ties under Mr Dodon. Mr Iohannis also announced an economic aid package and said Romania would provide Moldova with 200,000 doses of the Pfizer-BioNTech Covid-19 vaccine from its EU-allocated quota.
The Polish city of Kraków, the most popular destination in the country, this week reported that visitor numbers had fallen by half in 2020, to just under eight million. The drop has left the city facing a shortfall in revenue of around four billion zloty (884 million euros). Other cities in Poland also recorded a sharp drop in tourists this year. Zakopane, a resort town at the foot of the Tatra mountains, has seen approximately 40 per cent fewer tourists as a result of the restrictions on internal and international travel brought about by the Covid-19 pandemic.
Czechia reported a record high 16,939 new cases of Covid-19 on December 31, the country's health ministry said. The country of 10.7 million people has been one of the hardest hit in Europe relative to its population size, with its total number of detected cases reaching 718,661. A curfew has been in place since Sunday, and shops selling non-essential goods closed. The health ministry ordered hospitals on Wednesday to halt taking in patients for non-essential procedures and raise capacity for Covid-19 patients, including intensive care.
Poland's central bank could make further cuts in interest rates during the first quarter of next year, the bank's governor said this week, in a surprise change of tone that upended expectations for stable borrowing costs until 2022. The comments, which appeared late on Tuesday on Twitter and on the financial news website Obserwator Finansowy, ran counter to statements made by Adam Glapiński as recently as this month that rates would remain at a record low of 0.1% for a long time. "The current level of interest rates is appropriate and best suits the current situation," Glapiński said. "However, in the first quarter of next year, further rate cuts are possible," he added.
Bulgaria raised eyebrows this week by sending out its first batch of coronavirus vaccines in a fleet of hot dog trucks. Boxes of the Pfizer/BioNTech vaccine were lifted out of sausage vans after country received its first 10,000 doses of the jab – which need to be kept at extremely low temperatures. Images of the police-escorted hot dog trucks sparked mockery online, with viewers mocking up pictures of a pack of Frankfurters emblazoned with a Pfizer logo. But Bulgaria's health minister Kostadin Angelov rejected the ridicule, saying the jokes were "inappropriate" and insisting that the vaccines had been properly transported.
Eastern Europe
Belarusian President Alexander Lukashenko said this week that he will not resign until "the last riot policeman" asks him to. "Until then, I will stand tight in this country shoulder to shoulder with you, because both you and me have nothing besides this country," Lukashenko said during a visit to the Minsk HQ of the country's special forces. Mr Lukashenko has been under pressure to resign ever since he declared himself the winner of a rigged presidential election in August, sparking widespread street protests which have led the arrest, detention and torture of thousands of demonstrators and members of the opposition.
Iran's government has created a compensation fund to pay the families of the 176 victims of a Ukrainian passenger plane that was shot down by Iranian forces outside Teheran in January, it was announced this week. Iran will pay 150,000 US dollars for each victim, state TV reported, without specifying a timeline for the awards. The announcement comes as the families of victims prepare to mark the anniversary of the January 8 tragedy and diplomats from nations that lost citizens push Iran for more cooperation on the investigation of the incident.
Azerbaijan this week started commercial natural gas exports to Europe via the US-backed Southern Gas Corridor, helping the region to diversify supplies away from Russia. Gas pumped from the BP-led Shah Deniz deposit in the Caspian Sea began flowing into Italy, Greece and Bulgaria on Thursday, BP and Azerbaijan's state energy company Socar said in a joint statement. The European Union has worked for years to ease its dependence on Russia, which accounts for about a third of the region's gas supplies. The Southern Gas Corridor, which took 33 billion US dollars and seven years to build, includes the Shah Deniz field and more than 3,200 kilometres of pipelines connecting the Caspian Sea with Europe via Georgia and Turkey.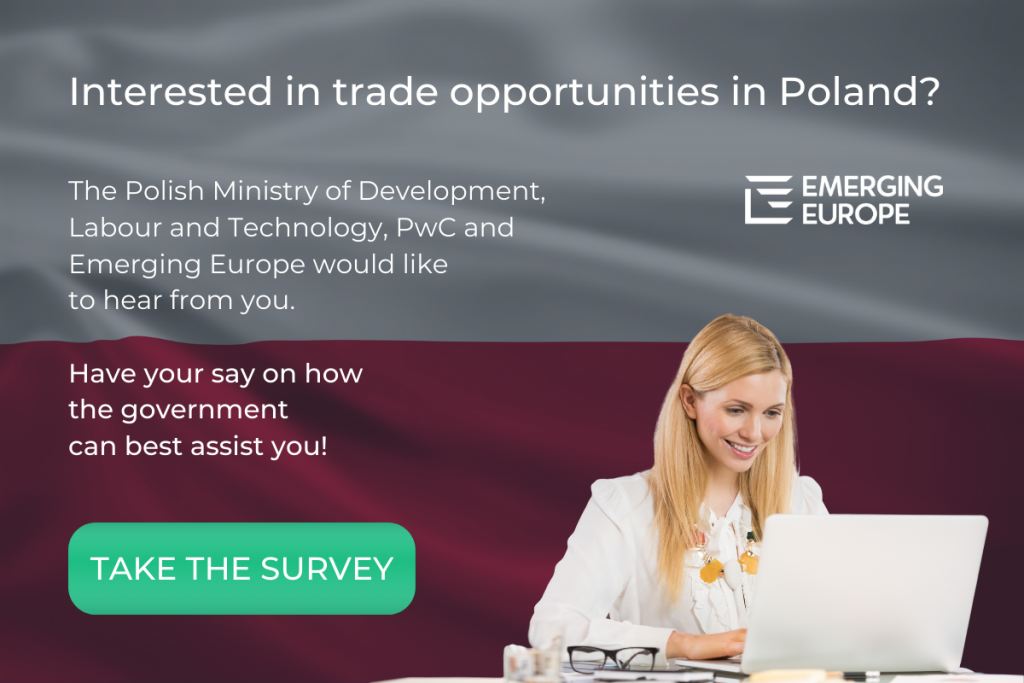 North East Europe
Lithuanian Environment Minister Simonas Gentvilas said on Wednesday that the country will investigate the full extent of a spill from the Būtingė crude oil terminal, operated by Polish-owned Orlen Lietuva. On Tuesday, Orlen Lietuva said the incident was "under control" after 480 litres of oil entered the sea on Monday. However, "looking from above and seeing the size of the stain in the sea, it's hard to believe that it's only half a ton [and] I remain sceptical," Mr Gentvilas told LRT Radio. Orlen Lietuva has been importing oil via Būtingė since buying it from Yukos in 2006.
Latvia's economy is set to shrink 4.5 per cent in 2020, less than previously forecast, according to Finance Minister Janis Reirs. Mr Reirs said that in the first nine months of this year, the Latvian economy contracted by 4.3 per cent, confirming that the economic downturn in the second and third quarters due to the Covid-19 crisis was not as deep as initially expected, and that the subsequent recovery had been more successful than previously forecast. He pointed to the construction and agriculture sectors as areas of growth, despite the impact of the pandemic.
South East Europe
Police in North Macedonia have detained eight men on suspicion of planning terrorist attacks in the name of the Islamic State, the interior ministry said on Monday. In addition, officers seized a large weapons cache as part of an operation that saw the men, aged between 21 and 31, arrested late on Sunday. One of the suspects had a previous conviction for being involved in Islamic State activities. The eight were arrested in Skopje and Kumanovo after a long investigation, the ministry said in a statement. If found guilty they face up to 10 years in prison.
Albanian Prime Minister Edi Rama reshuffled his cabinet on December 29 following the resignation of acting foreign minister Gent Cakaj, just months before a general election. Olta Xhacka, who previously served as defence minister, has been appointed as the new foreign minister, with Niko Peleshi taking over at defence. Mr Peleshi previously served as agriculture minister from September 2017 to January 2019, and as deputy prime minister from September 2013 to May 2017.
Montenegro's new, pro-Serb authorities have amended a law on religious rights and property that was passed by a previous government but was strongly opposed by the Serbian Orthodox Church, which led months of protests against the bill. The parliament early on Tuesday approved the legislative changes with 41 votes in the 81-member assembly. The revised law was supported by ruling pro-Serb lawmakers while pro-Western opposition boycotted the session. The changes abolished the sections on ownership that the Serbian church insisted were designed to strip it of its property in Montenegro despite repeated denials by the previous government. Church-led rallies against the law helped strengthen the pro-Serb camp ahead of an August parliamentary vote that led to the ouster of the long-ruling Democratic Party of Socialists.
Serbia this week took delivery of its first batch of Russia's Sputnik V Covid-19 vaccine for the immunisation of its citizens, the Tanjug news agency said on Wednesday. "We have received 2,400 doses of the Sputnik V vaccine," said Mirsad Djerlek, state secretary at the health ministry. Immunisation with the Russian vaccine is expected to start in January. Serbia received the first 20 doses of Sputnik V for laboratory tests on December 3. The country's health authorities also expect a vaccine developed by China's Sinopharm to arrive for laboratory tests in the coming days, Djerlek added.
Hundreds of migrants at a camp in Bosnia and Herzegovina are stranded amid heavy snowfall after a fire destroyed much of the camp on December 23. Bosnian authorities have failed to find new accommodations for the migrants at Lipa, located near the city of Bihac, leaving around 1,400 people stuck in the cold with no facilities or heat and only food parcels provided by aid groups to eat. The temporary tent camp was opened in April, and was intended for men only. According to the International Organisation for Migration (IOM), 1,359 migrants were housed at the camp.
Central Asia
Kyrgyzstan's acting president, Sadyr Japarov, looks set to be confirmed in office at a presidential election scheduled for January 10. Latest opinion polls point to Mr Japarov taking more than 60 per cent of the vote. The early presidential election was called after a political crisis caused by mass protests in early October over the outcome of parliamentary elections led to the resignation of the government and prompted erstwhile President Sooronbai Jeenbekov to step down. Amid the demonstrations, Mr Japarov was released from prison, where he had been serving a sentence for kidnapping a political rival. He was later made prime minister by lawmakers and took over presidential powers following Mr Jeenbekov's resignation.
Uzbekistan's President Shavkat Mirziyoyev meanwhile has said that the country will hold a presidential election in 2021 in line with "national laws and international democratic principles". In his annual address to parliament on Tuesday, Mr Mirziyoyev said: "We will implement the recommendations of international observers from the last election." Since Mr Mirziyoyev took office in 2016, Uzbekistan has taken a series of measures to open up the country and promote economic and social reform, including the liberalisation of its judicial system.
Turkmenistan's President Gurbanguly Berdymuhamedov has claimed that licorice has miraculous medical properties with the ability to cure Covid-19. "Scientists from all over the world search for efficient means against this dangerous infection at present time making numerous studies. The licorice root could be one of them," said the president, according to the Turkmenistan State News Agency. The Turkmen government has yet to report a single coronavirus infection in the country, and prevents doctors from diagnosing any patient with Covid-19. But medical sources and Turkmen citizens have been quoted in many media reports as saying that hospitals across Turkmenistan are full of patients with pneumonia and other Covid-19 symptoms.
—
Unlike many news and information platforms, Emerging Europe is free to read, and always will be. There is no paywall here. We are independent, not affiliated with nor representing any political party or business organisation. We want the very best for emerging Europe, nothing more, nothing less. Your support will help us continue to spread the word about this amazing region.
You can contribute here. Thank you.