Central Europe
The US Air Force has set up a base in Romania to locate a squadron of MQ-9 Reaper unmanned aerial vehicles to conduct intelligence and reconnaissance missions in support of NATO operations. The Reapers, and about 90 Air Force personnel, will be located at Câmpia Turzii, a Romanian air base in northern Transylvania. Until the squadron is fully operational, the Reapers will fall under the command of the Air Force's 31st Expeditionary Operations Group, US officials said.
An informal coalition of centre-left opposition parties will table a motion of no-confidence in the Slovenian government of prime minister Janez Janša on January 15, Karl Erjavec, the leader of the Slovenian Pensioners' Party (DeSUS), announced on Tuesday. Erjavec told reporters that he expected the motion to be signed by 43 MPs, three short of the number needed for the vote to succeed. Erjavec nevertheless said that he would go ahead with the motion, and that he expected to have the necessary votes in time for the motion to be debated in parliament.
An earthquake of magnitude 4.8 struck southeast of the Croatian capital of Zagreb on Wednesday, the GFZ German Research Centre for Geosciences said, after initially reporting a temblor of magnitude of 5.6. It said the quake had a depth of 10 kilometres. The epicentre was again near the town of Petrinja, where last week a devastating earthquake of magnitude 6.4 killed seven people and injured 26. The area suffered massive material damage. There were no reports of casualties from the quake, but some houses suffered damage. Seismologists have warned that occasional aftershocks of a similar size could be felt for months.
Tight restriction measures against the Covid-19 epidemic in Czechia will remain in place until January 22 at the earliest, Health Minister Jan Blatný said on Thursday. Czechia currently has the highest per capita rate of new infections of any country in the world. Bars, restaurants, schools and non-essential shops and services are all closed. Czechia began the roll-out of its vaccination programme on December 27, with the country's prime minister, Andrej Babiš, becoming the first person in the country to be given a vaccine against the coronavirus.
Two alleged right-wing extremists have been charged with plotting a Christchurch-style terror attack on a mosque to "prevent the Islamisation of Poland," the country's security agency said this week. Stanisław Żaryn, a spokesperson for Poland's Internal Security Agency, said the attack was intended to be carried out with explosives against "a specific religious object of the Islamic community," understood to be a mosque. He added the accused also planned to use poisonous substances in the attack. Żaryn said the accused both held right-wing extremist views, with one having made public calls to "exterminate" Muslims.
Romanian president Klaus Iohannis this week approved a law that could penalise anti-Roma behaviour with up to 10 years in prison. The legislation is intended to curb hate crimes against the Roma community – the largest ethnic minority in the country. Offenders could be imprisoned for "verbal or physical manifestations, motivated by hatred against Roma, directed against Roma or their properties". This includes hate crimes against places of worship, traditions, and the Roma language.
Hollywood producers Hyde Park Entertainment Group and Endeavor Content announced this week that they are teaming up to make a film based on one of Hungary's best-loved export, the Rubik's Cube. The puzzle was invented by Hungarian sculptor and professor of architecture, Erno Rubik, in 1974, and since then more than 450 million cubes have been sold worldwide. "I've had a personal and nostalgic connection to the Rubik's Cube from my early days in India," said Ashok Amritraj, CEO of Hyde Park Entertainment. "I look forward to creating a wonderful and complex Rubik's universe."
Eastern Europe
More than a dozen EU member states have called on Brussels to help the six Eastern Partnership countries – Ukraine, Georgia, Belarus, Moldova, Azerbaijan, and Armenia – secure access to Covid-19 vaccines. Lithuania's Foreign Ministry said it initiated the letter to the European Commission which was also signed by the foreign ministers of Bulgaria, Croatia, the Czech Republic, Denmark, Estonia, Finland, Hungary, Latvia, Poland, Romania, Slovakia, and Sweden. "We believe that our borders will not be safe if we do not extend our support to our immediate neighbours. Our Eastern Partners have on numerous occasions expressed their appreciation for the EU's Covid-related assistance and pleaded for facilitated access to the vaccine," reads the letter.
Ukrainian police meanwhile are investigating reports that some citizens have been illegally inoculated against Covid-19 with vaccines that have not been officially approved, officials said on Wednesday. Some Ukrainian media outlets reported that a clinic in Kyiv had begun inoculating people, probably with the vaccine developed by Pfizer and BioNTech, at a charge of up to 3,000 euros per dose. Ukraine, which has registered more than one million Covid-19 infections and over 19,000 deaths, has yet to approve any of the Covid-19 vaccines, though it signed a contract in December to buy 1.9 million doses of China's Sinovac jab, and the shots are expected to be delivered soon.
Ukrainian officials said this week that they has seized about one metric ton of heroin that smugglers intended to take into European Union countries and that four Turkish citizens had been detained in the case. A statement on Tuesday from the national prosecutor-general's office said the heroin was seized in the city of Lviv, about 50 kilometres from the Polish border. It said the heroin originated in Pakistan and came into the country via the Black Sea port of Odesa. The heroin, whose value is estimated at 2.3 billion hryvna (66.28 million euros), was to be taken into the EU under the guise of diplomatic cargo, the statement said.
Azerbaijan's Foreign Ministry has protested against the visit of Armenian Foreign Minister Ara Aivazian to the disputed Nagorno-Karabakh region, calling it a provocation and "an attempt to incite tension." Mr Aivazian visited the region on January 5, where he met with the regional government's de facto Foreign Minister David Babayan and signed a programme of consultations. In November, a Russia-brokered truce ended heavy fighting between Azerbaijani and Armenian forces that claimed thousands of lives from both sides. As part of the truce, Armenia lost control of parts of the region's territory as well as seven surrounding districts of Azerbaijan it held since the 1990s.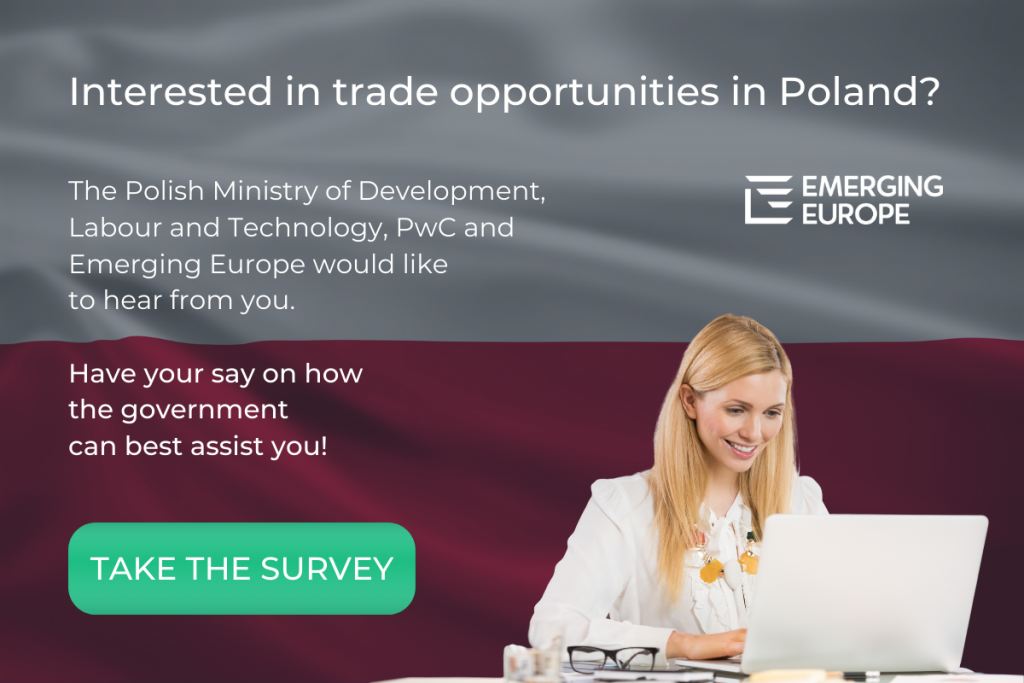 North East Europe
Lithuania is planning to launch an e-residency programme similar to that which has operated in Estonia since 2014. The scheme would allow foreign nationals to do business in the Baltic country, establish companies, open bank accounts, and submit tax declarations online, without being physically present. The scheme in Estonia has attracted 75,000 foreign nationals who have set up more than 15,000 companies since its launch in 2014.
Tallinn has been named the best city for remote workers in a new ranking. The Estonian capital topped the list thanks in part to its new "digital nomad" visa, which allows workers to move there for a year provided they meet certain criteria. Big 7 Travel, which came up with the top 50 list, also cited Tallinn's "booming" digital economy and its low cost of living, with rent in the city centre costing around 400 euros a month. Tbilisi in Georgia came second, and Belgrade in Serbia third. The Slovenian capital Ljubljana also made the top 10.
South East Europe
Kosovo's acting president Vjosa Osmani on Wednesday set February 14 as the date for a new parliamentary election. Last month, the country's Constitutional Court rendered invalid a vote by MP Etem Arifi from the minority Ashkali Party for Integration and ruled that the country must hold a new general election. In June last year, the vote of Arifi – who was sentenced to 15 months in jail in August 2019 for misusing 26,000 euros of public money and should have been in parliament – had given the government of Avdullah Hoti the majority it needed in Kosovo's 120-seat parliament. Arifi handed himself over to police in September and is now serving his sentence.
Montenegro's Minister of Finance Milojko Spajić said this week that the government would launch a new airline, ToMontenegro, to succeed the bankrupt Montenegro Airlines. The government shut down the debt-ridden Montenegro Airlines on December 24, making more than 350 people redundant. Mr Spajić added that he expects the new airline to rehire most of those who lost their jobs. No date has yet been set for ToMontenegro to begin operations.
The Russian Direct Investment Fund (RDIF) said on Wednesday it had signed an agreement to supply two million doses of the Sputnik V coronavirus vaccine to Serbia. The agreement will enable the vaccination of one million people and will help Serbia secure a diversified portfolio of vaccines against coronavirus providing additional options to speed up vaccination and protect the population as soon as possible, RDIF said in a statement. "Serbia is a long-standing partner of Russia and we support the decision of the government of the country to use Sputnik V as an efficient tool in the fight against coronavirus," said the CEO of the RDIF, Kirill Dmitriev.
The European Commission this week announced an additional 3.5 million euros in humanitarian aid to help vulnerable refugees and migrants in Bosnia and Herzegovina facing a humanitarian disaster. More than 1,700 refugees and migrants remain without appropriate shelter and support following the closure of a reception centre in Lipa, which was not winter-proof and which also suffered a fire; 900 people are currently on the former campsite. In addition, a further 800 refugees and migrants are staying outdoors in harsh winter conditions, including children.
Central Asia
Tajikistan's state-owned electricity utility company has reportedly reintroduced power rationing across most of the country in response to a drop in water levels at a key hydroelectric dam. The government has not been compelled to limit how much power it supplies to households since the winter of 2016. As a result of the rationing coming into effect on January 5, homes in residential areas outside the capital, Dushanbe, and other major cities will have no power from 11pm until 6am for the foreseeable future. Unless water levels improve soon, rationing could eventually be introduced to Dushanbe.
Kyrgyzstan holds a presidential election on January 10, with the populist Sadyr Japarov – who has served jail time for hostage-taking – widely tipped to top the ballot. A poll conducted in December by the Central Asia Barometer, a Bishkek-based research group, found that 64 per cent of respondents intended to vote for Japarov, while only three percent said they would vote for Adakhan Madumarov, a nationalist who is considered his closest challenger. The early election was called after a political crisis caused by mass protests in October over the outcome of parliamentary elections led to the resignation of the government and erstwhile president Sooronbai Jeenbekov to step down. Amid the demonstrations, Mr Japarov was released from prison and was later made prime minister by MPs. He then also took over presidential powers following Mr Jeenbekov's resignation.
Kazakhs also go to the polls on January 10, in Kazakhstan's first parliamentary elections since the authoritarian Nursultan Nazarbaev stepped down from the presidency in 2019. Along with the ruling Nur-Otan party, four other political parties – all loyal to the government – will take part in the election: Aq Zhol (Bright Path), Adal (Honest), Auyl (Village), and the Communist People's Party. A new opposition party, the Social Democrats, decided to boycott the election after its leader Askhat Rakhimzhanov said: "This election campaign is no different than previous ones: the same rules, the same law, the same procedures, the same political parties." None of the elections in Kazakhstan since it gained independence following the collapse of the Soviet Union in 1991 has been considered by independent observers to be fair and free.
—
Unlike many news and information platforms, Emerging Europe is free to read, and always will be. There is no paywall here. We are independent, not affiliated with nor representing any political party or business organisation. We want the very best for emerging Europe, nothing more, nothing less. Your support will help us continue to spread the word about this amazing region.
You can contribute here. Thank you.