Central Europe
Poland's PGG does not expect to change its timetable that envisages closing its coal mines by 2049 despite tougher European Union climate targets agreed in December, the state-owned company's boss has said. Coal trade unions, the government and PGG representatives held a new round of talks on Wednesday to discuss PGG's timetable that aims to gradually shut all its mines by mid-century. PGG's scheme was initially agreed in September. Poland, one of Europe's biggest producers of coal, relies on the fuel for almost 80 per cent of its electricity production. "Tightening the EU's emission reduction targets to 55 per cent does not affect this timetable, although I am aware that there are public concerns that due to pressure from the EU this plan may accelerate," PGG Chief Executive Tomasz Rogala told news agency Reuters. Leaders of the EU's 27 member states agreed to cut net greenhouse gas emissions by at least 55 per cent from 1990 levels by 2030, toughening an existing 40 per cent target.
The Financial Times reported this week that private equity group Advent is planning to list InPost, its Polish parcel locker business, on the Amsterdam stock exchange, in a move designed to cash in on the surge in online shopping caused by the coronavirus pandemic. The listing, which will consist of a private placement to institutional investors, is expected to value InPost's equity at seven-eight billion euros, according to people familiar with the preparations, and is likely to take place in February. Allegro, Poland's dominant ecommerce platform, raised 9.2 billion zlotys (2.02 billion euros) last year in the country's biggest ever IPO, while Answear.com, the online clothing group, also debuted in Warsaw last week.
Global deliveries by Volkswagen's Skoda Auto fell 19.1 per cent to 1,004,800 vehicles in 2020, hit by the Covid-19 pandemic which caused production outages and closures of dealerships, the Czech carmaker said on Tuesday. The carmaker delivered more than one million vehicles for the seventh year running but suffered like many peers as the pandemic hit output and sales, largely in the second quarter. The company saw its biggest drop in China, its largest single market, where deliveries fell 38.7 per cent in 2020, shrinking for a second straight year. Skoda is Czechia's biggest exporter.
Following the initial offers of assistance to Croatia – most of it dispatched in the first 24 hours after the devastating earthquake of December 29, 2020 – EU member states this week offered further in-kind assistance. Sleeping bags, housing containers, lighting systems and mattresses, provided by Germany, France and Austria, are on their way to Croatia or will be in the coming days. Slovenia delivered supplementary housing containers to Croatia on January 11. "I would like to thank all EU member states for their prompt response to the earthquake," said European Commissioner for Crisis Management Janez Lenarčič on Thursday. The overwhelming response to help the Croatian people in times of need is a tangible example of EU solidarity."
The European Investment Bank (EIB), the lending arm of the European Union, this week announced that it will lend 200 million euros to Eximbank Hungary, creating a new credit line to support the faster recovery of Hungarian companies from the negative economic effects of the Covid-19 pandemic. The financing will be available for companies looking to solve working capital issues and make investments. The EIB loan provides a new source of flexible financing for Hungarian companies to help them overcome issues including low liquidity reserves, limited financing alternatives and a lack of funds for investments.
Metropoliten, the company operating the metro system in the Bulgarian capital Sofia, said on Wednesday that it has launched a tender for the 271 million-euro expansion of the system's Line 3. The expansion will add six new stations on a 5.67 kilometre section of track linking Tsarigradsko Shose boulevard with the Slatina district in the eastern part of Sofia. Metropoliten intends to finance the project through the EU's Recovery and Resilience Facility. The Sofia subway system currently comprises three lines with 40 kilometres of tracks and 35 stations.
Romanian President Klaus Iohannis has rejected a proposal by Greek Prime Minister Kyriakos Mitsotakis for an EU-wide Covid-19 vaccination certificate for travel, saying "it is not good to divide Europe in two". "I do not think it is a good idea. There must be a vaccination certificate, but it must be used for medical reasons, not for travel," said Iohannis. "This is important data for the family doctor or whoever deals with someone in an emergency. However, to use these certificates to divide the population of Europe in two does not seem like a good thing to me," added the Romanian president.
The Romanian president also this week approved the investigation on corruption charges of a former prime minister, Călin Popescu-Tăriceanu. Prosecutors say Mr Tăriceanu is suspected of receiving illicit benefits worth 800,000 US dollars from an unnamed Austrian company from 2007-08, when he was PM, in exchange for passing legislation in favour of the company. The former PM has denied the charges and has called them politically motivated.
Eastern Europe
The head of the International Ice Hockey Federation (IIHF), René Fasel, says he "regrets the negative reaction" to his meeting this week with Belarusian dictator Alexander Lukashenko in Minsk. Mr Fasel said that the meeting was not a sign of support for the dictator, who has violently cracked down on demonstrators disputing the result of a rigged presidential election held last August, in which Lukashenko claims to have won an implausible 80 per cent of the vote. Fasel said the meeting was "serious in tone" and "absolutely necessary" as debate rages about whether the country should co-host the ice hockey World Championships with Latvia this spring. Riga and many other European Union countries have been calling for the IIIHF to cancel Minsk's involvement in the event.
Amnesty International is urging Armenia and Azerbaijan to immediately investigate the use of "inaccurate and indiscriminate weapons" in heavily populated civilian areas during the recent fighting over the breakaway Nagorno-Karabakh region, saying such attacks violated international law. Both sides to the conflict have denied targeting civilians during the conflict "despite incontrovertible evidence that they have both done so," using internationally banned cluster munitions and other explosive weapons "with wide area effects," the London-based human rights watchdog said in a report on January 13.
The United States this week imposed sanctions against seven Ukrainians — including two who assisted President Donald Trump's personal lawyer Rudolph Giuliani — for being part of what it called "a Russia-linked foreign influence network" that spread "fraudulent and unsubstantiated allegations" about President-elect Joe Biden during the 2020 campaign. The sanctions are the latest in a series of steps taken by the US Treasury Department over the past few years to punish people and groups that it accused of involvement in Russia-linked election interference, even as Mr Trump, an intended beneficiary of the interference, has continued to downplay Russia's role.
China was Ukraine's largest single nation trading partner in 2020 – for the second year in a row – according to data published this week by the Ukrainian State Statistics Service. Ukraine-China trade volume reached 15.4 billion US dollars in 2020, an increase of more than three billion US dollars since 2019.
Georgia's parliament this week adopted an amnesty bill which will see 1,500 people released from prison. According to Mikheil Sardzhveladze, an MP from the ruling Georgian Dream party and the author of the bill, more than 6,000 others will also have their sentences reduced. According to Georgia's National Statistical Office, Geostat, as of May 2020 there were over 9,300 people serving time in Georgian prisons. The amnesty covers those convicted less serious crimes, including the purchase, possession, production, and sale of drugs, as well as theft and property damage.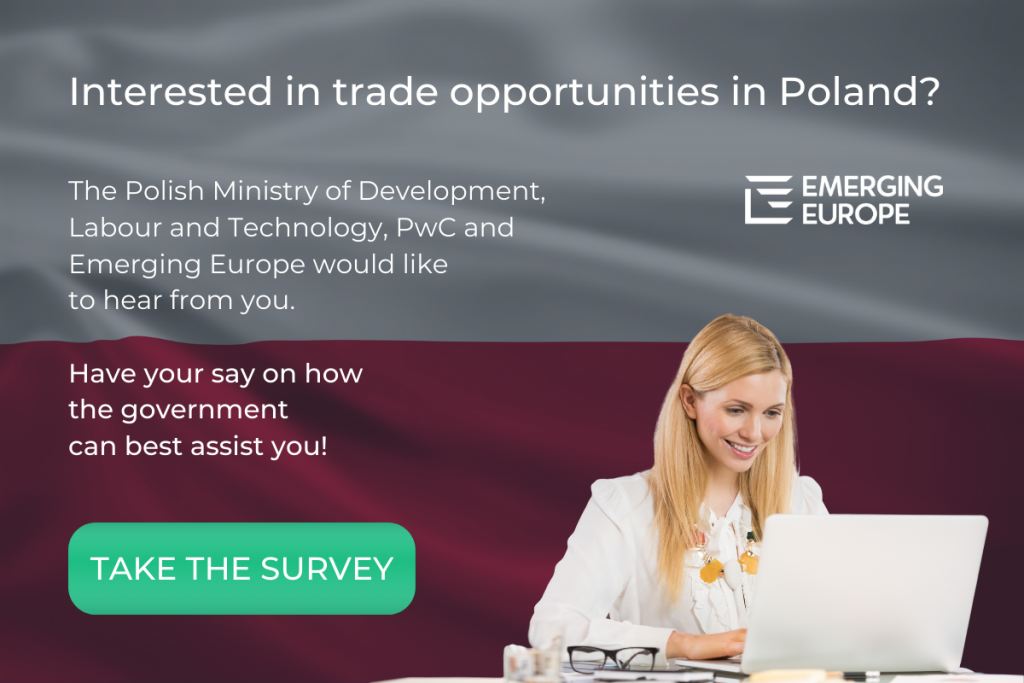 North East Europe
Kaja Kallas, the leader of the Estonian Reform party, looks set to become the country's first female prime minister following the resignation this week of Jüri Ratas. Mr Ratas of the Centre party resigned in the early hours of Wednesday morning in the wake of a scandal surrounding a Tallinn property development. Reform – the largest party in Estonia's parliament – is likely to form a new coalition with the Centre party. Together, the two parties would have an eight seat majority in the country's 101-seat parliament.
Lithuanians on Wednesday marked 30 years since a deadly Soviet crackdown on the Baltic state's independence drive and drew parallels with the current situation in Belarus. In socially distanced ceremonies, the country came to a standstill to pay tribute to 13 unarmed civilians who died when Soviet tanks and troops attacked the Vilnius television tower in 1991 to take over a national broadcaster. Thousands flocked to defend the parliament, which had declared independence in 1990, fearing another Soviet attack. Moscow's forces retreated. Lithuania has since designated January 13 as Freedom Defenders Day. "It was the beginning of the fall of the USSR," President Gitanas Nausėda said on Twitter.
South East Europe
German car parts manufacturer Continental is set to open a 140 million euros electronics factory in Novi Sad, Serbia, in March, the company said this week. The factory will employ at least 500 people. Continental said that it decided to invest in the factory following the excellent performance of its research and development centre for vehicle interior and safety control systems, also located in Novi Sad. Continental opened the R&D centre in March 2018 and has since hired around 500 engineers. The company also operates a plant for pipes and pipe systems for vehicle powertrains in Subotica, in northern Serbia.
Albania kicked off its coronavirus vaccination program on Monday with doses received from an undisclosed European Union nation, making sure that the prime minister was among the first to receive a shot. The PM, Edi Rama, said he was "not authorised" to say which EU country had provided 975 doses to the Balkan nation. Rama also used the occasion to repeat complaints – made by several countries in the Western Balkans – that the European Union has left them behind in its vaccination roll-out.
Heavy rain and snow have brought devastating floods to western Kosovo this week. Many homes and businesses in the area of the Drini i Bardhe (White Drin) river were partly submerged on January 11. Thousands of households remain without drinking water because nearby reservoirs were contaminated by the flooding, while many more are without electricity.
Hundreds of migrants in Bosnia and Herzegovina continue to sleep in the open or in abandoned buildings despite freezing temperatures and heavy snow, humanitarian organisations warned this week. Some of those staying in the destroyed Lipa migrant camp have had to resort to washing themselves in the snow for lack of heated facilities. Many are suffering from scabies and high fevers. The mayor of the town of Bihac, 24 kilometres north of the camp, has refused to reopen a housing facility for the migrants funded by the European Union, which operated for nearly two years until it was closed in the autumn.
Central Asia
An election-monitoring team from the Organisation for Security and Cooperation in Europe (OSCE) has detailed a litany of failings and seemingly "concerted" moves by Kazakh authorities to hinder transparency in last weekend's national elections. In its initial conclusions, the team described the January 10 Kazakh vote as "not competitive" and devoid of "genuine political alternatives to choose from." The Nur Otan party took around 72 per cent of the ballot in the election, with just two other parties – both pro-government – crossing the seven per cent parliamentary threshold. The election was boycotted by Kazakhstan's opposition.
In Kyrgyzstan meanwhile, Sadyr Japarov won a landslide victory in the country's presidential election, taking almost 80 per cent of the vote. The early election was called after a political crisis caused by mass protests in October over the outcome of parliamentary elections led to the resignation of the government and forced erstwhile president Sooronbai Jeenbekov to step down. Amid the demonstrations, Mr Japarov was released from prison, where he had seen serving a sentence for kidnapping a political rival, and was later made prime minister by MPs. He then also took over presidential powers following Mr Jeenbekov's resignation.
Turkmenistan and Afghanistan have inaugurated new transport, power and communications links, Turkmenistan said Thursday, as the country touts its role rebuilding Afghanistan's conflict-torn economy. A trio of Turkmen foreign ministry statements said Afghan President Ashraf Ghani and Turkmen leader Gurbanguly Berdymukhamedov had participated via teleconference in opening ceremonies for a new branch of the railway connecting the two countries, a new power transmission line and a fibre optic line. Afghanistan and Turkmenistan have been connected by rail since late 2016, and the latest branch extends the line down from the Afghan border settlement of Akina (also spelled Aqina) to Andkhoy, another Afghan town 30 kilometres south.
---
Unlike many news and information platforms, Emerging Europe is free to read, and always will be. There is no paywall here. We are independent, not affiliated with nor representing any political party or business organisation. We want the very best for emerging Europe, nothing more, nothing less. Your support will help us continue to spread the word about this amazing region.
You can contribute here. Thank you.