Central Europe
The European Central Bank (ECB) and the Hungarian National Bank (MNB) have agreed to set up a repo line arrangement to provide euro liquidity to Hungarian financial institutions to address possible euro liquidity needs in the presence of market dysfunctions due to the Covid-19 shock. Under the repo line, the MNB will be able to borrow up to four billion euros from the ECB.
The editor-in-chief of Hungary's leading independent news website has been fired a month after he publicly raised alarm over political interference in the outlet's operations. The dismissal of Szabolcs Dull from his role at Index.hu on Wednesday appears to be yet another blow struck against news sources that do not support the far-right political line of the prime minister, Viktor Orbán, who has been in power for a decade.
Bulgaria's prime minister, Boyko Borissov, said on Thursday that he will replace five key cabinet ministers – of the interior, economy, finance, tourism and health. The government reshuffle comes amid a wave of anti-corruption protests seeking an overhaul of the judiciary and the resignation of chief prosecutor Ivan Geshev and the cabinet. Hristo Terziiski, the incumbent head of the general directorate of the national police, will take over as interior minister. Economy minister Emil Karanikolov will be replaced by his deputy Lachezar Borisov and Kostadin Angelov will be appointed health minister, Borissov told a news conference. Health minister Kiril Ananiev will replace Goranov as finance minister, while deputy tourism minister Mariyana Nikolova will succeed Nikolina Angelkova to the post, he added.
Poland's registered unemployment rate rose to 6.1 per cent in June compared with 6.0 per cent in May, statistics office data showed on Thursday, below analysts' expectations of 6.2 per cent. The statistics office also said that the number of registered unemployed last month was 1.027 million.
The Romanian unit of US car maker Ford Motor Company said on Wednesday that it is investing 30 million US dollars in a new pressing line at its factory in Craiova, in southern Romania and that it will start Puma ST series production later this year. The 1,900 sq m pressing line will enable the plant to produce a wider range of components, which, at the moment, are brought from other Ford factories in Europe.
Slovenian energy company Petrol said it will distribute a gross dividend of 22 euro ($25.5) per share this year, up from last year's payout of 18 euro per share. The decision was approved by the company's shareholders on July 23, Petrol said in a statement on Thursday. As such, a total of 45.223 million euros from the company's 45.355 million euros distributable profit recorded at the end of 2019 will be paid out as dividends, while the remainder will go to reserves.
Croatia's pioneering electric hypercar maker Rimac Automobili has appointed former Aston Martin chief engineer, VP of engineering at Tesla and lead at Apple's special projects group, Chris Porritt, as its CTO. "The opportunity to join Rimac is an engineer's dream," said Porritt. "Since nearly every key component is designed and built in-house by Rimac, this gives us the freedom to create something that's unlike anything else that has been done before in the hypercar world."
Eastern Europe
Ukraine's new central bank governor Kyrylo Shevchenko met International Monetary Fund (IMF) officials this week and promised to fulfill on time all commitments made under the country's five billion US dollars IMF programme, the bank said in a statement. At the meeting, Mr Shevchenko also said he deeply respected the need to keep the central bank independent, the statement added. Shevchenko was appointed last week after his predecessor quit, complaining of political pressure.
Also in Ukraine, negotiators reached an agreement on Wednesday for a full ceasefire between government forces and pro-Russian separatists in the east of the country. A simmering conflict between Ukrainian troops and Russian-backed rebels has killed more than 13,000 people since 2014. Major combat ended with a ceasefire agreed in the Belarus capital Minsk in 2015, but sporadic clashes still regularly kill civilians, Ukrainian soldiers and separatists.
Moldova's finance ministry said this week that it has signed a 100 million euros macro-financial assistance agreement with the European Commission. The funds, to be offered in two equal tranches, will go to support Moldova in the difficult economic situation caused by the Covid-19 crisis and to reduce the country's foreign financial restrictions. The disbursement of the first tranche is conditional upon the signing of a memorandum of understanding, while the second tranche will depend on Moldova's progress in implementing reforms.
Azerbaijan's ambassador to Moldova has blamed two associates of Moldova's pro-Russian President Igor Dodon for the violent clashes that erupted on Wednesday outside the US embassy in Chisinau between Azeri and Armenian supporters, Moldovan media reported. The clashes occurred between members of the Congress of the Azeris of Moldova, who were demonstrating in support of Azerbaijan's armed forces, and a group of Moldovan-Armenians that confronted them near the Armenian embassy. Armenia and Azerbaijan have a long story of antagonism which recently escalated into armed skirmishes on July 12 on the border between the two countries.
Belarus President Alexander Lukashenko on Thursday threatened to expel foreign journalists whom he accused of inciting protests against him ahead of an August election, urging them to focus on the harvest instead. "They are calling for riots. Why do you tolerate this?" Lukashenko said at a government meeting, accusing the media of organising the protests and hurling "insult after insult". Lukashenko faces the biggest challenge in years to his rule of the country, as anger swells over his handling of the coronavirus pandemic, the economy and human rights.
North East Europe
Lithuania's Energy Ministry has filed a 240 million-euro lawsuit against the French energy group Veolia and Icor for damages to the country's economy. "This is an unprecedented case in Lithuania and it's one of the first cases when a state is seeking compensation from a foreign investor and related persons through a civil procedure for damage done to the entire Lithuanian economy," the ministry said in a statement. Lithuania is trying to prove that Veolia and Icor used illegal methods to secure lease contracts for heating business in a dozen of Lithuanian municipalities and illegally profited from heat consumers in 1999-2003.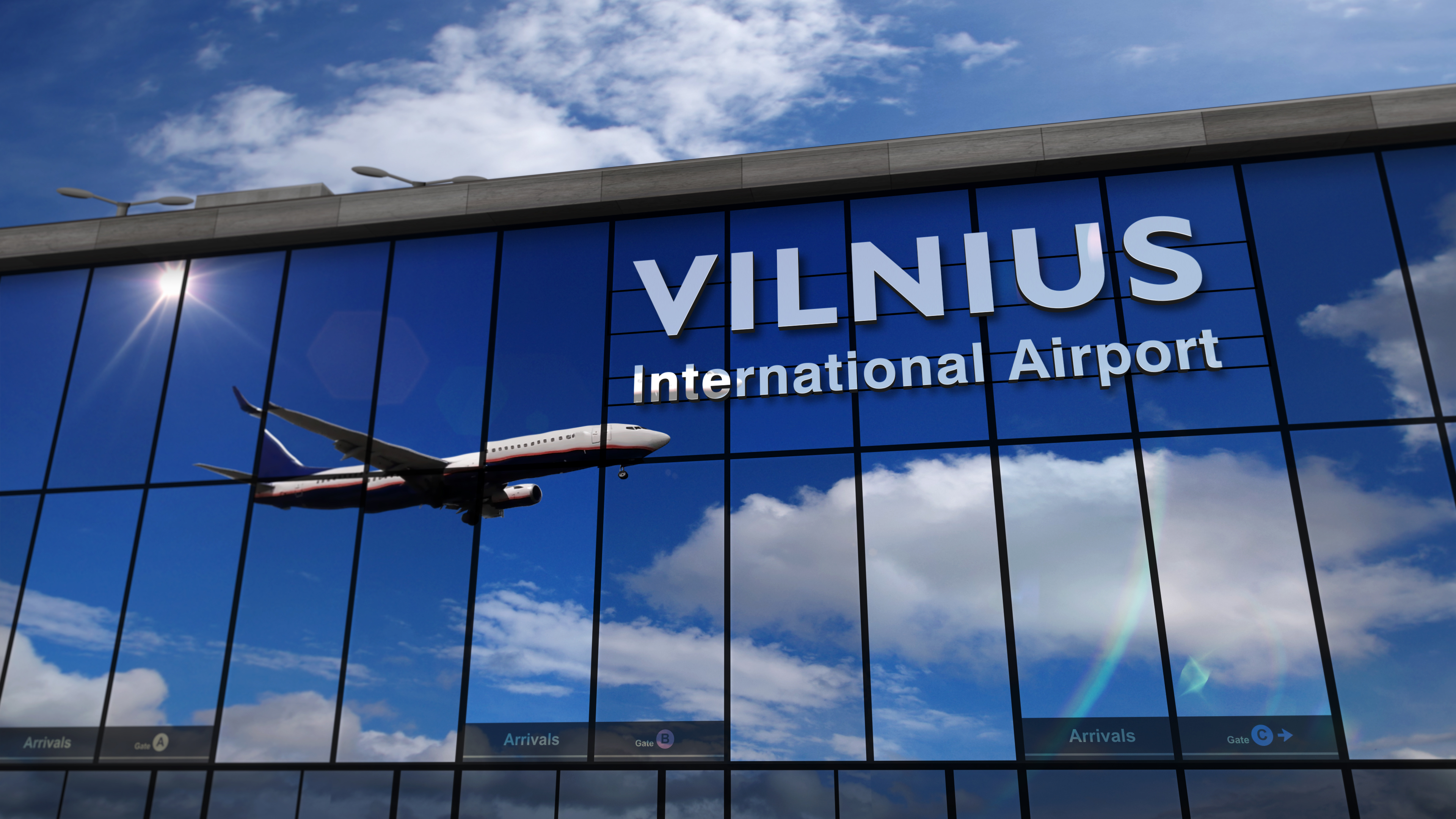 —
Lithuania also announced this week that is was mulling the idea of launching a new national airline. The country fears that the number of connections to the country could be severely reduced post Covid-19 as airlines cut back on routes. The country's transport ministry said that the project will "most certainly" involve a private-sector partnership. "We are still in the early stage of defining which possible solution could be optimal for Lithuania. All options are still on the table." Lithuanian Airlines, later known as FlyLAL, went bust in 2009.
Latvia's state-owned energy transmission operator Augstsprieguma Tīkls has concluded a deal with Russia's Gazprom to buy a 34.1 per cent stake in the gas transmission operator Conexus Baltic Grid, thereby increasing its overall control of the company to a majority holding of 68.46 per cent, the Latvian Ministry of Economy said in a statement this week. "This deal ensures full state control of the gas transmission system in Latvia, strengthening the state's energy security and promoting further development of the gas system in line with energy policy objectives," the ministry said.
Estonia continued to be the EU member state with the lowest government debt to GDP ratio, 8.9 per cent, in the first quarter of 2020. Estonia was followed by Bulgaria with 20.3 per cent and Luxembourg with 22.3 per cent. The highest ratios of government debt to GDP at the end of the first quarter were recorded in Greece, 176.7 per cent, Italy, 137.6 per cent, and Portugal, 120 per cent.
South East Europe
Montenegro's infectious diseases body has declared a new Covid-19 epidemic throughout the country as active cases reached 1,920, just two months after announcing the country was coronavirus-free. "Wearing protective masks outdoors and indoors is mandatory throughout Montenegro, including for children older than seven years, except on beaches and in national parks," the National Coordinating Body for Infectious Diseases said in a statement late on Tuesday.
Women-led businesses in Serbia will benefit from a new €8 million loan by the European Bank for Reconstruction and Development (EBRD) to Banca Intesa Beograd for on-lending to local small and medium-sized enterprises led by women. The new loan will help Banca Intesa Beograd meet the growing demand by clients following the coronavirus crisis and will further support access to finance for female entrepreneurs.
Albania's parliament on Thursday approved electoral reforms aimed at guaranteeing free and fair elections and considered a key condition to starting entry negotiations with the European Union. The left-wing ruling Socialist party, which dominates the 140-seat Assembly, joined forces with opposition lawmakers to pass the legislation in a 99-6 vote with four abstentions. The electoral reforms centre on the electronic identification of voters, partly depoliticising the electoral commission and other recommendations from the Organisation for Security and Cooperation in Europe (OSCE), which has monitored the country´s elections.
The leader of the main ethnic Albanian party in North Macedonia confirmed this week that he has been invited to appear as a witness at the special international court on alleged crimes during and after the Kosovo's 1998-1999 war, in which he fought. Ali Ahmeti, leader of the Democratic Union for Integration party in North Macedonia where ethnic Albanians make up around a quarter of the population, posted on Facebook on Wednesday that The Hague-based Kosovo Special Prosecutor's Office "has invited me to testify as one of the founders of the KLA (Kosovo Liberation Army) and a member of the general staff." Ahmeti said he had accepted the invitation "and made constructive contact and cooperation with officials in The Hague."
As Western diplomats try to revive stalled talks on normalising ties between Serbia and Kosovo, Bosnian Serb leaders on Thursday put pressure on Serbian President Aleksandar Vučić to include the status of their own region in any future negotiations. "It must become impossible to talk about a special status for Kosovo without talking about special status for Republika Srpska," said Milorad Dodik, the Serb member of Bosnia's tripartite presidency.
—
Unlike many news and information platforms, Emerging Europe is free to read, and always will be. There is no paywall here. We are independent, not affiliated with nor representing any political party or business organisation. We want the very best for emerging Europe, nothing more, nothing less. Your support will help us continue to spread the word about this amazing region.
You can contribute here. Thank you.