Central Europe
The leader of Poland's ruling Law and Justice party (PiS), Jarosław Kaczyński, said this week that the country's postponed presidential election must be held no later than June 28. Originally scheduled for May 10, the vote was postponed without a new date being set amid questions over whether or not it could be properly conducted during the Covid-19 pandemic. Mr Kaczyński was reacting to a proposal by the country's opposition for a vote in August, after incumbent President Andrzej Duda's term expires. The main opposition candidate, Rafał Trzaskowski (pictured above) is currently performing well in polls, but still trails Mr Duda by more than 20 points.
Mr Duda this week appointed Małgorzata Manowska, a judge backed by PiS, to be the new head of the Polish Supreme Court. Ms Manowska served as deputy justice minister in 2007. She is also the head of the state-run National School of Judiciary and Public Prosecution, which is under criminal investigation after the personal data of its judges and prosecutors was leaked. Manowska, who replaces Małgorzata Gersdorf, is herself under disciplinary investigation for keeping both jobs after being appointed to the supreme court in 2018.
Most sovereign credit profiles in Central and Eastern Europe are expected to be resilient to the short-term shock to growth and fiscal metrics from the coronavirus outbreak, Moody's Investors Service said in a report. However, structural reforms to address the region's longer-term challenges are likely to be delayed as a result. Credit pressures are likely to build if the crisis continues beyond Moody's baseline projections or if governments fail to present credible strategies to consolidate their finances and reduce debt after the crisis eases. Moody's has revised down its CEE growth forecasts, projecting a contraction of 4.7 per cent in 2020, down from a 3.3 per cent growth forecast in January.
Romania's government has told state-owned power producer Nuclearelectrica to end negotiations with China General Nuclear (CGN) regarding the construction of two new nuclear reactors at the country's only nuclear power plant, at Cernavodă on the river Danube. The move comes as little surprise given that Virgil Popescu, Romania's economy minister, has repeatedly stated in recent months that the new reactors should be built with "European partners or fellow NATO members".
Hungarian rights groups have warned that government proposals to repeal controversial anti-coronavirus provisions are an "optical illusion" that do not "dispel fears" about a power grab by Prime Minister Viktor Orbán. The government submitted two bills to parliament this week aimed at revoking rule-by-decree powers granted indefinitely to the prime minister in March. Mr Orbán has argued that ruling by decree has allowed him to respond quickly and effectively to stem the spread of the new coronavirus.
The Czech government has approved an amendment allowing the issuance of licenses for the growing of medicinal marijuana, including exports abroad, according to Health Minister Adam Vojtěch. The amendment will also allow more than a single central producer to grow medicinal marijuana, with the State Institute for Drug Control (SUKL) awarding licenses to smaller producers. The new law is expected to come into effect from July 2021.
The Karlovy Vary International Film Festival, the leading cinema event in Central and Eastern Europe, has unveiled a programme of theatrical screenings across Czechia. Sixteen films will play at 96 theaters in almost 80 towns and cities over the course of nine days from July 3-11. Festival president Jiří Bartoška said: "Since, given the situation, moviegoers can't come to Karlovy Vary this year, we decided to bring at least part of the festival to them. It's our way of thanking the visitors, guests, and film enthusiasts who create the fantastic festival atmosphere in Vary every year."
Bulgaria's National Assembly has approved a new food bill which sets out the general requirements for food safety, for business operators in the food sector and for food production, processing and distribution facilities. The bill requires the Bulgarian Food Safety Agency to maintain an online public register of business operators and sites for production, processing and distribution of food and food additives, as well as business operators and sites for production of bottled natural mineral and spring waters. Carrying out food-related industry activities without being in the register will be subject to a fine of the equivalent of about 1,000 to 2,000 euros, while for a business operator the sanction will be from 2,000 to 3000 euros.
Eastern Europe
Georgia's president has warned that Russia's struggle to contain the spread of coronavirus and an economic crisis compounded by an oil price collapse risks triggering new Kremlin aggression beyond its borders. Salome Zurabishvili, whose country lost a fifth of its territory to a 2008 invasion by Moscow, said history suggested internal problems in Russia tended to drive external belligerence rather than efforts to "revisit relations with its neighbours in a more co-operative manner".
Ukrainian worker remittances will decrease by 17 per cent this year, to 10 billion US dollars, according to the National Bank of Ukraine. Despite the 2-billion-dollar fall, labour will remain Ukraine's second largest export, after food. The World Bank estimates that Ukrainian workers sent home 15 billion US dollars in 2019 – the equivalent of 10 per cent of the nation's GDP. According to Ukraine's Ministry of Social Policy, approximately three million Ukrainians, representing around 16 per cent of the working-age population, are currently in long-term employment outside the country, some 1.3 million in Poland.
The number of coronavirus cases in Armenia has topped 8,000, by far the highest number in the Caucasus region. On May 14, the Armenian authorities extended by 30 days the state of emergency imposed over the coronavirus pandemic. Since May 25, face masks have been compulsory in all public spaces.
The European Council has approved a visa facilitation agreement will make it easier and cheaper for citizens of Belarus to travel to the Schengen area. The agreement simplifies the documentation which needs to be presented as well as reducing the visa fee to 35 euros.
North East Europe
Latvia is set to become one of the first countries in the world to launch a smartphone app using a new toolkit created by tech giants Apple and Google to help trace coronavirus infections. The app's developers believe that reliance on the Apple/Google standard will ensure widespread adoption and compatibility.
The Latvian government has announced its support – in principle – for a merger of the Bank of Latvia with the Financial Capital and Market Commission (FCMC) in either in 2022 or 2023. The merger is expected to result in macroprudential policies and the merged institution's decisions becoming more effective. It is also supposed to contribute to the more coordinated and efficient development of the country's financial sector. The most significant risks from the FCMC's merger with the Bank of Latvia include greater concentration of influence in the financial system, as well as a potential conflict of interest between monetary policy and macro- and microprudential supervision.
Lithuania's government has endorsed a draft 5G development plan, calling for the technology to be rolled out in at least one city by 2022 and cover most of the country's populated areas by 2025. Under the previsional guidelines approved on Wednesday, a 5G network should be launched in at least one of Lithuania's five biggest towns – Vilnius, Kaunas, Klaipėda, Šiauliai or Panevėžys – by 2022 and be available in all of them by 2023.
Estonian Finance Minister Martin Helme, who represents a far-right party in the country's governing coalition, has said that he cannot agree with the European Commission's economic rescue plan unveiled this week. "The Commission, very much along the lines of French-German proposals, has presented a big step towards a United States of Europe," Mr Helme told national broadcaster ETV.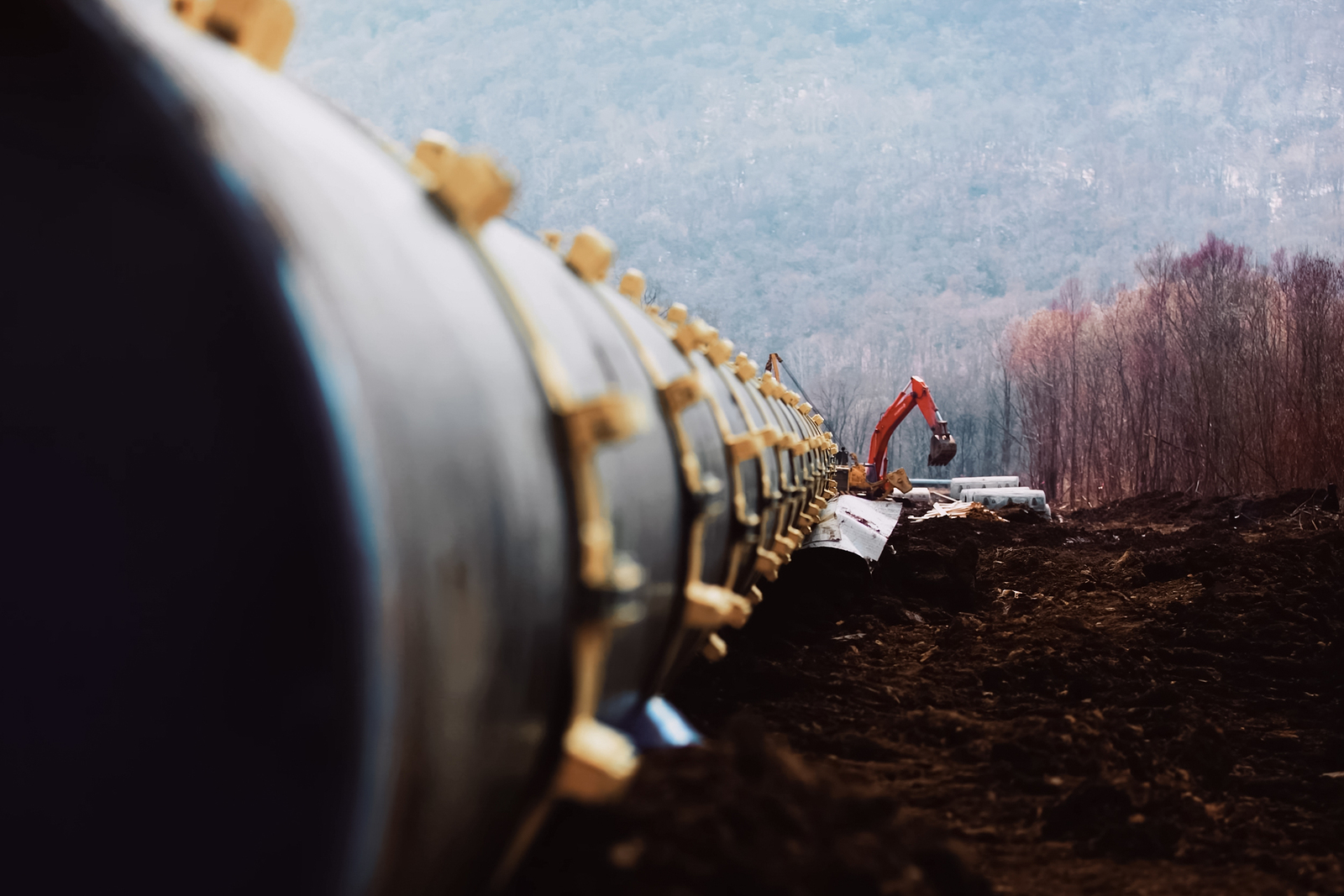 South East Europe
Testing has begun of a short but key new section of the Trans Adriatic Pipeline (TAP), with Azerbaijan looking to start pumping gas to Southeast Europe this autumn. The four-kilometre section, which crosses the Greek – Albanian border and delivers gas to a TAP metering station in Bilisht, is one of the final sections of the pipeline, which itself is the final element of the so-called Southern Gas Corridor, a 3,500 kilometre-long pipeline network that will ensure the transit of Azeri gas to Europe.
High Representative of the European Union Josep Borrell said that there is no way around the EU-facilitated Dialogue between Kosovo and Serbia if the countries want to make their European future a reality. "The future of the Western Balkans, including both Kosovo and Serbia, is European. As EU we are committed to accompany them on every step of their path", said Mr Borrell. Earlier this week, President of Kosovo Hashim Thaçi said that he will not get involved in any negotiation process with Serbia facilitated by EU's special representative Miroslav Lajčák.
Police from Bosnia and Herzegovina, Croatia and regional agency Europol caught eight suspected traffickers and blocked the smuggling of 45 migrants into the European Union. During a search of several locations in northwestern Bosnia, police seized mobile phones, laptops and other items that could serve as evidence in criminal proceedings. In an unrelated case, the Bosnian authorities have also began investigation into the possible illegal issuance of tourist visas to Iraqi citizens.
Albania has become the fourth European country to regulate cryptocurrencies such as Bitcoin after the country's parliament passed a new financial markets bill. The bill was pushed by the ministry of finance and aims to regulate the digital and virtual currency markets. According to the Albanian government, the new regulations could boost the country's economy, while cutting down the cost sending remittances from abroad is another reason Albania has chosen to embrace blockchain, as these remittances are an important source of income for many families.
North Macedonia has issued a six-year eurobond worth 700 million euros. The eurobond bears an interest rate of 3.67 per cent, the lowest since the issue of a bond with an interest rate of 2.75 per cent in 2018. Croatia's finance ministry is planning to issue a eurobond in June. The volume of the issue has not been defined, although in April, Finance Minister Zdravko Marić said that Croatia will need some 65-70 billion kuna, or 8.6-9.2 billion euros over the next three months to cover the cost of the government's anti-coronavirus economic stimulus measures.
—
Unlike many news and information platforms, Emerging Europe is free to read, and always will be. There is no paywall here. We are independent, not affiliated with nor representing any political party or business organisation. We want the very best for emerging Europe, nothing more, nothing less. Your support will help us continue to spread the word about this amazing region.
You can contribute here. Thank you.