Polish President Andrzej Duda on June 24 became the first foreign leader to visit the White House since the beginning of the coronavirus outbreak, just days before he faces voters in a presidential election.
Mr Duda and his delegation all received Covid-19 tests ahead of their visit to Washington, as did US officials joining meetings between the Polish president and his US counterpart Donald Trump in the Oval Office.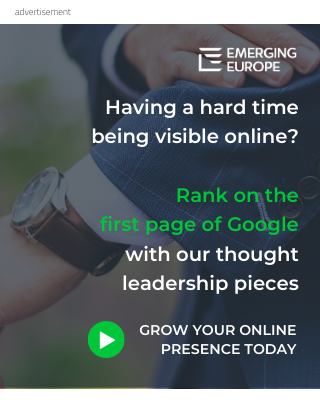 Poland later attracted praise from President Trump at a joint press conference, as one of only eight NATO members contributing enough money to national defence.
"I don't think we've ever been closer to Poland than right now," Trump said.
Mr Duda meanwhile said it was "a privilege and an honour" to be at the White House and that he hoped to build an even "stronger alliance" between the two countries.
Discussions between the two leaders focused on a defence cooperation agreement, which would grant Poland extra US military assistance.
President Trump said that some of the 10,000 American troops that he is planning to pull out of Germany will be moved to Poland to shore up NATO's eastern flank.
"Some will be coming home and some will be going to other places, and Poland would be one of those other places in Europe," said Mr Trump.
Mr Duda said he "wouldn't dare tell the President of the United States of America where he should send his soldiers," but warned against a complete withdrawal of US troops from the region.
According to a White House statement, the two presidents also agreed to work together to strengthen economic resilience, protect critical infrastructure, and diversify supply chains. They also looked forward to expanding energy cooperation, particularly with respect to civil nuclear power.
Mr Duda, backed by Poland's ruling Law and Justice party (PiS), will be hoping that appearing on with Mr Trump will hand him a boost ahead of the election. While just a couple of months ago a second term in office appeared an almost certainty for Mr Duda, his popularity has slumped amidst the economic fallout from Covid-19, while support for his main rival, the erstwhile mayor of Warsaw Rafał Trzaskowski.
Although Mr Duda is still expected to comfortably win the first round of voting on June 28, he is unlikely to take the 50 per cent share of the vote that would hand him outright victory, and many polls in Poland now make Mr Trzaskowski favourite for the second round run-off, which will take place on July 12.
Mr Trump has previously shown a willingness to lend political support to his global allies facing reelection, including when he hosted Prime Minister Benjamin Netanyahu in close proximity to Israeli elections earlier this year.
In defending the visit, Mr Duda, who has faced criticism at home for the timing of his Washington trip, said it was "a long-planned meeting."
Mr Trump also denied that the timing of the trip had been designed to assist Mr Duda in his reelection bid.
"I don't think he needs my help. He will do very well with or without us," he said.
—
Photo: The White House
—
Unlike many news and information platforms, Emerging Europe is free to read, and always will be. There is no paywall here. We are independent, not affiliated with nor representing any political party or business organisation. We want the very best for emerging Europe, nothing more, nothing less. Your support will help us continue to spread the word about this amazing region.
You can contribute here. Thank you.