Romania has become the first country in Europe to formally announce that schools and kindergartens, as well as universities, will remain closed until the beginning of the new academic year, in September. Online classes, which resumed on April 27 after the Easter break, will continue until June 12.
"There is a major risk that children will bring the coronavirus to school, or take the virus home," said the country's president, Klaus Iohannis.
Following an announcement last week that Romania would begin to relax lockdown restrictions on May 15, it had been expected that schools would resume classes shortly after that date.
However, Mr Iohannis said that after discussions between the education and health ministries, as well as groups representing parents and pupils, it had been decided that ending the school year – scheduled anyway for June 12 – was the most sensible approach.
"We looked at what happened in the one region of France where schools were briefly reopened," said Mr Iohannis. "Unfortunately, the results were not encouraging. Hundreds of children were tested positive, and tens of teachers ended up in intensive care."
There will, however, be exceptions made for children in years VIII and XII, who will attend school from June 2-12 in order to prepare for high school entrance and baccalaureate exams respectively. Even in these exceptional cases, however, class sizes will be limited to just 10 pupils.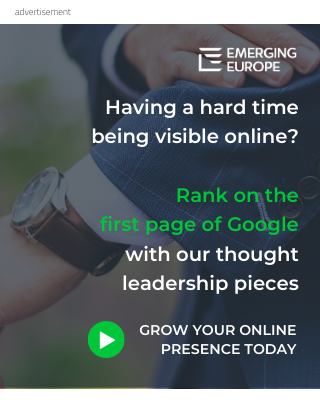 The news that schools will not reopen has led many in Romania to question whether or not lockdown restrictions will be eased as previously announced, on May 15. Mr Iohannis was not encouraging. "You have all seen the latest figures," he said, referring to the number of new, confirmed cases of Covid-19, "more than 400 yesterday, more than 300 today. We can unfortunately in no way talk about a slowing down of the rate of infection."
Mr Iohannis did, however, announce a slight easing in restrictions for the over-65s, who had previously been allowed to leave their homes only between the hours of 11am and 1pm.
"We have recognised that this was not a long enough period of time," said the president. "As such, pensioners will now be allowed to go about their necessary business from 7am to 11am, and again from 7pm to 10pm."
At the weekend, Romania's media watchdog, ANCOM, ordered internet service providers to block access to an extremist news portal, ortodoxinfo.ro, which falsely claimed last week that Romania was preparing to kill the over-65s in concentration camps.
As of 4pm on April 27, Romania had 11,339 confirmed cases of Covid-19, including 619 deaths – the highest number in the emerging Europe region.
—
Unlike many news and information platforms, Emerging Europe is free to read, and always will be. There is no paywall here. We are independent, not affiliated with nor representing any political party or business organisation. We want the very best for emerging Europe, nothing more, nothing less. Your support will help us continue to spread the word about this amazing region.
You can contribute here. Thank you.