These days, there isn't a company that would not acquire intangible assets. Tax regulations in Poland, just as in other European countries, define intangible and legal assets in a different way to accounting regulations. In addition to this, balance sheet amortisation can also be done in a different manner: independent of tax depreciation. So, in these cases, companies use depreciation rates as they are stipulated in tax regulations if this is possible, and legal. However, they do need to calculate a deferred tax, using the temporary differences between the accounting and tax depreciation and intangible assets value. 
The IAS 38 (International Accounting Standard Intangible Assets) outlines an intangible asset as an identifiable non-monetary asset, without physical substance that is controlled by an entity and from which future economic benefits are expected to flow to the entity. This is possible if the entity is able to lend for a fee, sell or exchange future economic benefits flowing from that intangible asset, without divesting itself of other future economic benefits derived from other assets used in the same economic activity.
Any expenses that the entity carries out for its own purposes and that are related to research and development (R&D), made before production launch or with the use of new technologies, can be particularly important in this case. They can be treated as intangible or legal assets in the following circumstances: if the product or technology has been clearly defined and the R&D expenses have been credibly evaluated; if the technical usability of the product or technology has been determined and well documented and, based on that, the entity decides to manufacture the product or use the technology; or if the R&D expenses will be covered — as expected — by the product sales revenues or sale of the technology.
If an intangible or legal asset is not listed in Article 16b of the Polish Corporate Income Tax Act, it cannot undergo amortisation, for example, perpetual usufruct rights to land, as it is treated as land. Intangible rights can be referred to as intangible and legal assets as long as they are used for longer than a year. These are acquired rights that can be exercised, as soon as they have been acquired, for example: the cooperative ownership right to a dwelling; the co-operative right to commercial premises; the right to a single-family dwelling, in a co-operative; intellectual property rights, including licenses and industrial property rights, where the value is equivalent to the acquired information that is related to industrial, trade, scientific and organisational knowledge (know-how). The entity's value and R&D expenses cannot be treated as intangible or legal assets.
We must draw special attention to co-operative ownership rights, as refurbishment expenses are quite common and both tax offices and administration courts require that these expenses are treated as leasehold improvements, where only the depreciation of the value of the investment made can be treated as a tax deductible expense.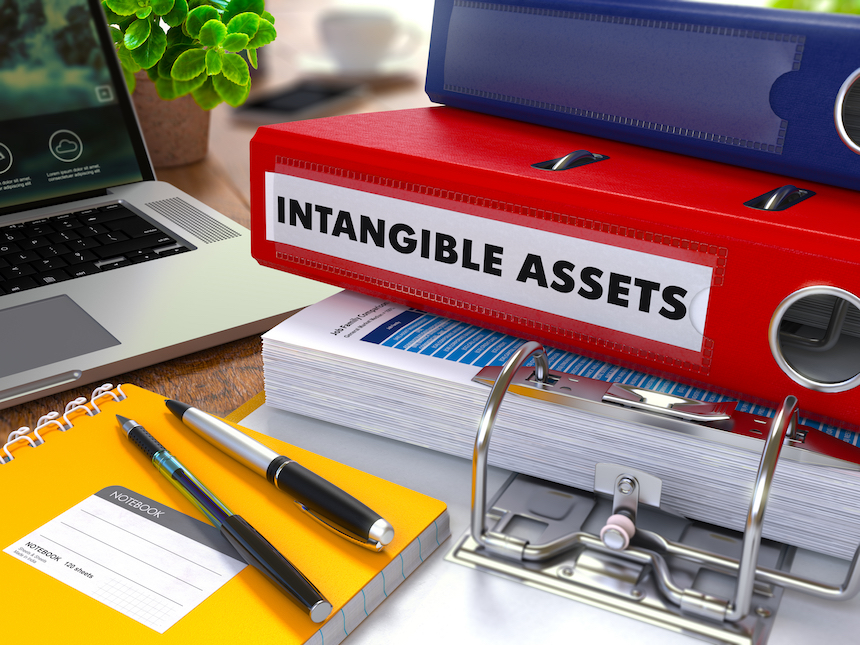 The subject of intellectual property rights denotes each result of creative activity, having individual traits and captured in any medium, regardless of its value, application and means of expression (work), as specified in the Law of Copyright and Related Rights. The use of such works is defined in copyright transfer agreements or license agreements. The licensee has the right to sublicense, which increases the economic significance of license agreements and extends the spectrum of potential users of intangible assets.
Industrial property rights are also defined in the Law of Copyright and Related Rights and cover: patents, additional rights protecting inventions, rights protecting utility models and brands, rights to register industrial designs and geographic labelling, etc.
The entity's value may be a result of its sale or of its sales or a portion of that. It is calculated as the difference between the net price of the entity's assets and their fair value. In this case, the entity's added value can be treated as its intangible and legal value. According to the Polish Accounting Standards (PAS), the entity's negative value is regarded as deferred income settlements.
IAS 38 does not take into account the amortisation of the entity's value, as such, but only allows optional test checking potential loss of the value (impairment) of that part of the assets.
From the tax perspective, the entity's added value can be amortised only if it is a result of an acquisition, a financial leasing or a contributions of assets, inside a commercialisation or privatisation process.
Intangible and legal assets, such as those listed above, are subject to tax depreciation, only if they have been acquired by the taxpayer and can be used on the day of acquisition; if the expected period of their use is longer than 12 months (except for the entity's value and R&D); if they are used by the taxpayer to achieve profits, in agreement with the entity's economic goals or are given for use by third parties (license and sublicense agreements, rentals, leasing, etc., as stipulated in Article 17a of the Polish Corporate Income Tax Act.
Tax depreciation can also be applied in the case of completed R&D activities. This refers to research, or a diverse way of acquiring knowledge and its results need to be used in manufacturing new and innovative products or technologies. If R&D expenses cannot and/or will not be used in this manner, they are not treated as intangible and legal assets but as tax deductible expenses only. Practice shows that the costs of R&D activities can be added to tax deductible expenses only when their result is known (in this case, negative).
The Katowice Tax Chamber confirms that: "R&D expenses such as the development of new technologies, not used in manufacturing, can be added as tax deductible expenses in the financial year, in which they were completed and their result was known."
Similarly to the PAS, it is not possible to create intangible and legal assets in tax regulations, as it is in the case of fixed assets. In this situation, such costs are treated as tax deductible expenses. Likewise, any improvements to intangible and legal assets do not increase their initial value. They become tax expenditures, except for improvements to cooperative rights and/or acquisitions of software updates, which have a higher intangible and legal value.
_______________
The views expressed in this opinion editorial are the author's own and do not necessarily reflect Emerging Europe's editorial policy.