On Saturday, Russia marked Victory Day with an air force parade broadcast by major TV networks, fireworks and many events across the country.
Although Russia has the third highest number of active coronavirus cases in the world, Moscow unwillingly postponed its traditional military parade only three weeks ago. While May 8 is the 75th anniversary of the end of World War II in Europe – a date recognised by all of the Allies, Russia and some other CIS countries still continue to consider the May 9 as VE (Victory in Europe) day. Moscow customarily uses this day to show its military strength to the whole world and particularly to international leaders invited to the parade and official ceremonies. This year is far more important due to the policy of historical revisionism conducted by the Kremlin.
Russia's president Vladimir Putin keeps up saying that the Soviet Union was able to win the war against Nazi Germany without any help from the Allies. That is contrary to Stalin, who was always thankful to the United States for lend-lease aid. During WWII Washington sent 17.5 million tons of shipments to the USSR, which included 427,284 trucks, 13,303 armoured vehicles, 11,400 aircraft and 4.5 million tons of food. It was enough to maintain around 140 divisions.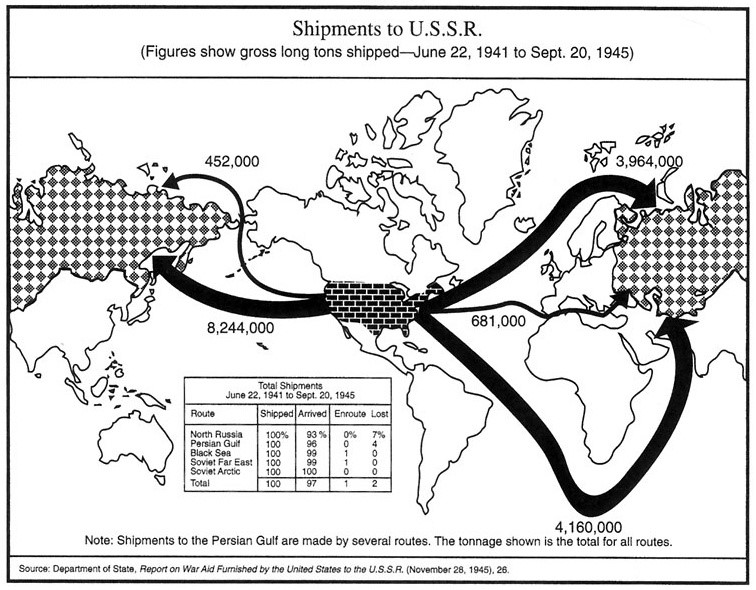 While Russian schools are closed and children attend online lessons, they still got their Victory Day homework. Russian media reported about one task given pupils at one Moscow school. Students had to print the portraits of specific persons who had died during WWII, put on their full dress uniform and take a selfie holding the portrait in front of a screen broadcasting lessons online from their schools. After that, students had to step out onto their balcony and sing a specific song while holding a portrait. It also had to be recorded and later posted with a specific hashtag. It's a part of the so called "immortal regiment" marches, a set of propaganda events which take place on the whole territory of Russia as well as in some other countries.
It's important to understand that Russia celebrates Victory Day with the slogan "We can do it again". More than 27 million people died in the USSR. In the US, attention is paid to the commemoration of sacrifice and heroism of the 420,000 Americans who lost their lives. In Ukraine, people say, "Never again". The nation had the biggest WWII death toll – 10 million people.
On April 24, Russian Economic Development Minister Maksim Reshetnikov said that the Russian economy is losing about 1.34 billion US dollars a day due to restrictions imposed to contain the new coronavirus. Moscow has also already lost around 20 billion US dollars in the oil-and-gas sector because of recent oil price declines and government revenue losses still go on. Russian sociologists report that more than 60 per cent of citizens don't have enough savings to live another month without a salary.
Almost 60 per cent of the total 1.2 million WWII veterans in Russia live below the poverty line with an average monthly pension of 470 US dollars. At the same time Moscow city administration spent around seven million US dollars just to seed the clouds during the air parade. This raises the question as to whether there is any point in allocating huge resources for military parades, ceremonies and propaganda events.
Support for Putin fell to 59 per cent in April from 63 per cent the month before, the worst rating since he came to power in 2000, according to a poll published on Wednesday by the Levada Centre. At the same time the Russian Public Opinion Research Centre reports that only 28 per cent of Russians trust Putin. It's worth mentioning that Putin started a war against Ukraine in 2014 after his personal support fell to 60 per cent in 2013. At the moment the Crimean Peninsula was totally occupied, support for Putin increased to 86 per cent. Many western experts conclude that the best options to boost the president's rating in Russia are either to wage war or to remind people of war.
One of the biggest problems Russian faces is the extent of economic sanctions. Its economy is growing only 0.5 per cent annually with almost a half lost due to the sanctions imposed after Putin started the war against Ukraine. Since then, the Kremlin has resorted to all possible tricks in order to get them lifted. It has created a pool of Moscow-affiliated experts and leaders who constantly advocate Russian foreign policy. For instance, Germany's ex-chancellor Gerhard Schroeder, who is now a chairman of the state gas company Gazprom's shareholders' committee and a close friend of Putin, is trying to make change western attitudes towards Moscow. Consequently, the Kremlin invited many international leaders to visit the Victory Day parade to make it look like an international coalition of states which support Moscow and the lifting of sanctions.
This year's parade was not only symbolic because of the 75th anniversary of World War II's end but also because Moscow is trying to change the Russian – and the whole world's – understanding of the roots of the war. When the Russian Federation came into being after the dissolution of the USSR, the Kremlin tried to condemn Soviet-era repression and end the hero-worship of Stalin, to whom can be attributed millions of deaths. However, since 2014, Putin has been in the process of reviewing historical truth. Things got worse when Moscow declared that the Soviet Union had no part in starting World War II. The Kremlin started condoning the Molotov–Ribbentrop Pact, the non-aggression pact between Nazi Germany and the Soviet Union that enabled those two powers to divide-up Poland between them. Fortunately, the United States and its allies have already condemned such actions in a joint statement.
Even more, Moscow started an aggressive campaign against whitewashing communism's crimes. On May 7, Russian officials removed plaques commemorating Polish officers executed by the Soviet NKVD in 1940, when the Soviet Union had been still collaborating with Nazi Germany. Moscow also feels free to say that the West provoked the conflict in Ukraine and abetted Ukrainian "fascist" forces, while Russia was trying to "protect the Russian speakers and native Russians" and fight the fascists like the USSR.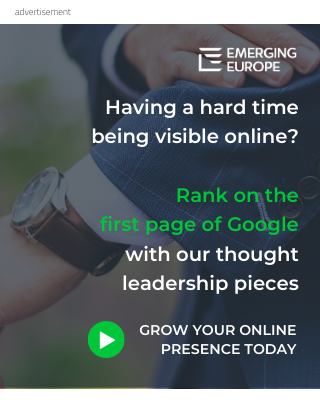 While many post-Soviet countries are doing a great deal to de-Stalinize society, the Kremlin is changing the names of Russian-occupied cities of Ukraine and Georgia to those which were used in Stalin's times. The Ukrainian cities of Donetsk and Luhansk have been renamed as Stalino and Voroshilovgrad, the name of the Georgian city of Tskhinvali has been changed to Stalinir.
Although the tradition of decorating Russian officials with WWII medals is not new for the Kremlin, Moscow has also started rewarding foreign high officials who have nothing to do with WWII. On May 5, Moscow gave Kim Jong Un of North Korea a commemorative war medal marking the 75th anniversary of the victory over Nazi Germany. Russia is monopolising the victory.
Russia invited US President Donald Trump to attend the Victory Day events, but he declined. While Moscow is doing all it can to get sanctions lifted and Kremlin-affiliated speakers are supporting such efforts, it was important for Western leaders not to call Putin's bluff and visit the postponed parade.
It's not only about Ukraine or Georgia, it's about historical revisionism, hate, fear and war.
—
Unlike many news and information platforms, Emerging Europe is free to read, and always will be. There is no paywall here. We are independent, not affiliated with nor representing any political party or business organisation. We want the very best for emerging Europe, nothing more, nothing less. Your support will help us continue to spread the word about this amazing region.
You can contribute here. Thank you.