The Estonian capital Tallinn is often famed for its picturesque surroundings and Baltic charm, with towering onion domes overlooking terracotta roofs and nearby forests. Tallinners take a great sense of pride in their city, and with good reason.
But the city isn't just famous for its good looks. The walls of these fairytale-like buildings have centuries worth of stories to tell. Unlike many of the emerging Europe region's cities that have been destroyed or dilapidated at one time or another by war, natural disasters, or both, Tallinn has remained relatively intact for hundreds of years.
This makes the capital the living preservation of a medieval city, providing a rare glimpse into the daily life of those living hundreds of years before. As a result, the entire city centre has been recognised by UNESCO as a World Heritage site since 1997, in an effort to ensure that its winding cobblestone streets and remarkably intact merchant houses continue to intrigue visitors for centuries to come.
Officially, the city can trace its origins back to 1219 when it received its city rights after a successful raid by the Danish King Valdemar, and has since been controlled at various times by Sweden, Denmark, Germany and Russia, before becoming a part of independent Estonia: first in 1918, and then again after the fall of the Soviet Union. It is a melting pot of culture and tradition.
Unofficially, the city can trace its origins back ever earlier, to 5000 BC, making it one of the oldest settlements in all of Europe.
Lying at the crossroads between Scandinavia, Russia and the rest of Europe, Tallinn became a major trading hub by the 14th century, leading to the construction of many of the mercantile houses, craftsmen guilds, churches, pharmacies and monasteries that are still seen today.
Among one of the city's medieval gems is its 13th century Gothic town hall, standing in the main square, with its 64-metre high tower – it looks fit to rival the likes of Florence. St Nicholas church, again dating all the way back to the 13th century, is a stunning landmark of Tallinn's deep-rooted history, displaying jaw dropping ecclesiastical art.
Part of the reason why the city has survived for so long is its strong system of city walls adorned with 66 defence towers, which again remain largely intact, a lasting tribute to the city's endurance.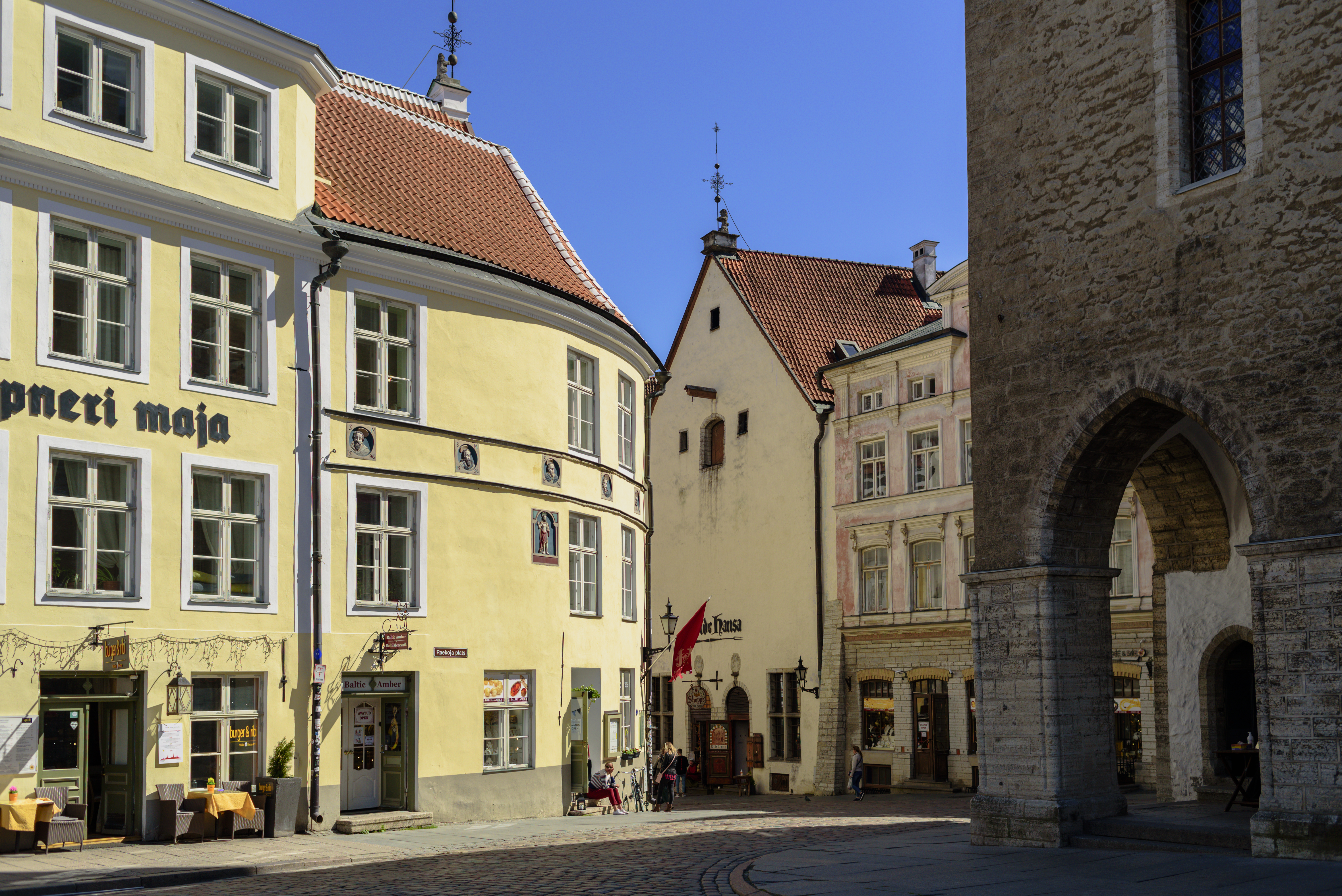 The city is not shy of showing off its jaw dropping history, and encourages tourists to get lost in its streets, that curve and bend in every which way. Nostalgic cafes, taverns and churches are hidden within the city walls.
"To feel like a time traveler, walk down Aida and Vaimu Streets, which seem to not have changed at all over the centuries. Don't be afraid to peek through the shadowed archways like Saiakangi, Börsi käik, or the Masters' Courtyard," recommends Liine Toomse from Visit Tallinn.
Despite the city essentially acting like a museum in itself, there are many big, small, private or state run museums dotted around the city, showcasing a past that naturally peaks through the city in every which way.
Unsurprisingly, this remarkable living relic brings in 4.3 million tourists annually – more than 10 times its population. According to research done by the city, of tourists who visited, the old town was rated the most memorable with an 87 per cent satisfaction rate. According to Thea Sepp from Visit Tallinn, "the Old Town plays a significant economic role in Tallinn, offering tourism-related jobs, particularly in summer," where there has been a recent upturn in tourists coming in to see the historical and cultural, over shopping and other activities.
However, Tallinn's attractions are currently facing an internal threat.
Like many of Europe's ancient cities, bids to develop and industrialise and profit are endangering the city's untarnished skyline, where towering office blocks have so far been kept at a safe distance.
Currently, the city is under the protection of UNESCO's 2008 expansion of the heritage area, to include the upper inside of the medieval walls, as well as the 17th century fortifications surrounding the entire old town. Conservationists hope that the further increase of the surrounding buffer zone from 370 hectares to 2253 hectares will ensure the medieval city's image – one that appears unchanged for hundreds of years.
Furthermore, Tallinn's old town management committee was established in a bid to strengthen cooperation with stakeholders, and to further the push to preserve the city's authenticity and visual integrity.
The tale of Tallinn's medieval image is in this sense, a collision of time, highlighting the dilemma faced by many of the region's policy makers to preserve historic relics and the need to step into the future of high rise and smart cities.
In this sense, many conservationists argue that a balance has to be struck between past and future, where a demarcation of areas and buffer zones is key to ensuring that Tallinn's skyline continues to transport visitors and residents alike, back in time.
At the end of the day, the preservation of the city can do far more for stakeholders than the construction of sky scrapers in its vicinity, where such a unique reminder of history is invaluable.
—
Unlike many news and information platforms, Emerging Europe is free to read, and always will be. There is no paywall here. We are independent, not affiliated with nor representing any political party or business organisation. We want the very best for emerging Europe, nothing more, nothing less. Your support will help us continue to spread the word about this amazing region.
You can contribute here. Thank you.