If you're lucky enough to be in the Latvian capital Riga this week then culinary delights await, courtesy of the city's summer restaurant week.
Restaurants across the Latvian capital are opening their doors to promote the unparalleled flavours of their traditional cuisine, while sending a strong message of resilience in the face of the Covid-19 pandemic.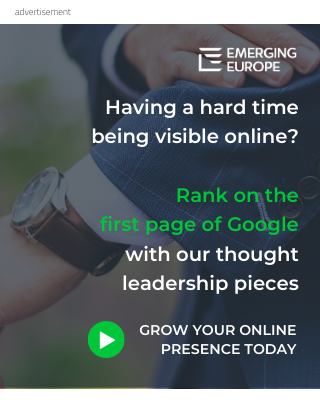 The tradition started back in 2013 in an effort to promote Latvian gastronomy, and was a great success. Since then, both tourists and locals have enjoyed three-course meals for a set price of just 20-25 euros in the tri-annual restaurant week. Now entering its 16th round, the city's restaurants are opening their doors to share world class food and seasonal products that make the mouth water.
The week's menu, which can be found in Latvian, English and Russian detail meals from 35 restaurants dotted around Riga. From Annas Dārzs' deconstructed jasmine tea cheesecake to Elements' smoked Latvian catfish fillet, there is something to suit everyone's tastes, as well as multiple vegetarian options. From just a quick glance at the menu, it is clear the city's restaurants are more than capable of offering food which style rivals that of New York or Paris.
Yet part of what makes the restaurant week an experience to remember is the opportunity to try new flavours, and to take a deep dive into the complexities of Latvian cuisine. As Anna Blaua from Riga's tourism development bureau tells Emerging Europe, "one of the main rules to participate is to make the menu based on Latvian cuisine," moreover, "the restaurants mostly have to use local and seasonal products."
In doing so, restaurants have focused on the country's strong ties to nature, stemming from a culture of picking, curing, hunting, and harvesting what is around. There is also an added environmental element to the week, through a collaboration with the World Wildlife Fund to encourage sustainable usage of fish in menus. Now, with summer well underway, baby vegetables, fresh berries, and seafood are front and center on the plate.
This allows Riga to collectively showcase the best culinary experience that Latvia has to offer. It also aims to encourage a new kind of restaurant culture which, according to Ms Blaua, the city is lacking. "When it all started, we wanted to educate locals about restaurants and service. We do not have a strong eating out culture as in Spain or France," she continues. "We had to show people that restaurants are not always expensive and sterile."
This couldn't come at a better time for many restaurants in Riga, who, like most all over Europe, are suffering from a significant downturn in customers.
"Usually, the number of visitors hits more than 15,000, but we are not expecting this number this time, of course," says Ms Blaua. "Restaurants say that on a regular day, their turnover has decreased by around 70 per cent. Hopefully, this event will change that, and the number increase to at least one third of the usual levels."
Latvia, like much of the Baltics, has done comparatively well in combating the Covid-19 pandemic, meaning that the only difference now will be that restaurants must adequately provide three metres of space for each visitor. To make sure that everyone still gets a chance to eat out, the 'week' is taking place over 14 days, to July 12.
"With this particular restaurant week, we wanted to show that restaurants are open and that it is safe to have a meal," explains Ms Blaua.
The relatively cheap, world-class dining on offer acts as a great incentive for many to start eating out again, and for restaurants to embark on their financial recovery. Organisers hope the week will also bring in more tourists to the city, and provide further economic stimulus, while showcasing the delights of Latvian cuisine and culture.
—
Unlike many news and information platforms, Emerging Europe is free to read, and always will be. There is no paywall here. We are independent, not affiliated with nor representing any political party or business organisation. We want the very best for emerging Europe, nothing more, nothing less. Your support will help us continue to spread the word about this amazing region.
You can contribute here. Thank you.