Tallinn's old town is home to the magnificent Hotel Telegraaf, a building whose story mirrors that of the town itself.
Now an elegant five-star hotel, its history dates back to 1878 when it was built the designs of Russian architect Peter Schreiberg. The ground floor hosted the famous bank Handelsbank, with branches throughout Germany and Russia, while elegant apartments were located on the upper floors.
"In 1918, at the time of Estonia's first declaration of independence, it became the new country's prime centre of communication, Tallinn's main post and telegraph office," explains Anton Jolkin, general manager of the hotel.
The telegraph exchange played an important role in an attempt to overthrow the Estonian government in December 1924. Local communist hit squads, pushed and aided by the Soviet Union, attacked strategic points in Tallinn. They were planning to overtake the post office in order to send a telegram to Soviet troops, who were to come to their aid. The plan was foiled by one of history's most celebrated Estonian soldiers, General Ernst Põdder, who happened to be passing by, saw what was happening, and took back the building with a handful of officers.
The staircases on which he shot a rebel who had taken aim at him from above survive to this day.
"Hotel guests can read the full history of the hotel, featured on the wall next to the reception, just by the historical staircase. We always use the history of the building in our marketing materials," Mr Jolkin tells Emerging Europe.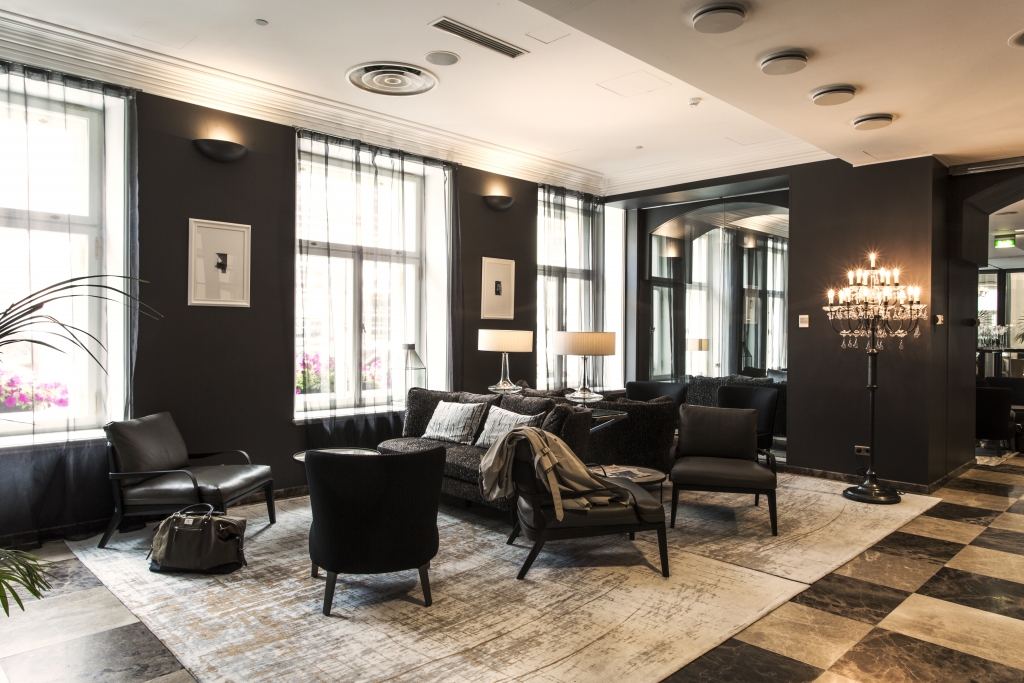 During World War II, the entire town suffered fierce air attacks. Much of the old town was badly damaged, including the Telegraaf building. However, telegraphic and postal services continued to be based there until 1991.
"In 2004 we started restoring the historical part of the building, as well as adding a new wing, where in April 2007 we opened up the five-star boutique Hotel Telegraaf," continues Mr Jolkin.
Jolkin took over as general manager in January 2017, after spending a decade as the hotel's director of sales and marketing as well as serving as assistant general manager.
"Quite a lot has changed since we signed a franchise contract with Marriott International in December 2016," he says. "I was thoroughly involved in the transition, which took the first six months of 2017, which led to the smooth and successful change to the Autograph Collection by Marriott at the end of June 2017. I can now say that it was truly the right decision, and the Hotel Telegraaf has once again put Tallinn on the map of the discerning and influential guests of Marriott International."
Today's hotel is home to 83 stunning rooms including three standard suites and a presidential suite, designed in a contemporary style with Art Deco touches, offering refined and elegant decór. Blending a unique colour scheme with parquet floors, the Hotel Telegraaf's suites offer extra comfort and privacy with separate living and bedrooms as well as soundproof walls and windows which make Tallinn old town's busy Vene Street resemble a soundless, moving image.
"Every day we learn new things and adapt accordingly. Travel habits change very fast and we try to adapt. By far, it's not just a bed and breakfast anymore, as it used to be in the past. You need to offer an unforgettable experience, then guests will be back at your hotel. For sure, Marriott Bonvoy helps us bring those loyal customers back to the Hotel Telegraaf," the general manager says.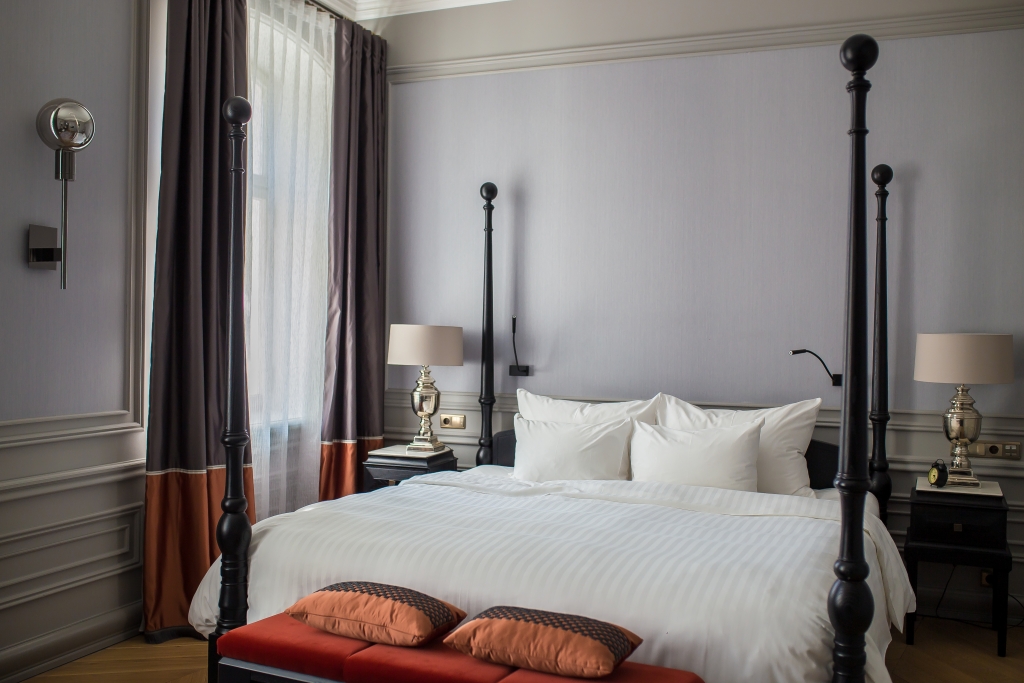 Several famous faces have chosen the Telegraaf as their accommodation in Tallinn, many of them well-known musicians and bands, such as Stephen Richard Hackett, Lenny Kravitz, MUSE, Green Day and Alice Cooper.
"We've had quite a few famous people staying at Hotel Telegraaf over the past 12 years, from politicians to celebrities and music stars," confirms Mr Jolkin, although he doesn't want to disclose some of the names for privacy reasons.
"For me, the most memorable moment was when a well-known rock star was holding a concert in Tallinn and had booked a room at another hotel in the old town of Tallinn. He didn't like that hotel and without notifying his crew and manager just left and came into our hotel, went to the reception desk and asked: Do you have a room for tonight? My colleague at that time was a bit shocked seeing a true star just walking in, but handled the scenario professionally and offered him our best suite. I know that his manager was madly looking around for him, calling all the hotels in the area, when he finally found him at Hotel Telegraaf. That was an unforgettable and delightful moment for the entire team," he recalls.
The hotel comes with its own restaurant, Tchaikovsky, a celebration of food and music which, when properly paired, make for the experience of a lifetime. The restaurant presents a bold, modern meeting of French tastes, Russian traditions, and Estonian ingredients.
"A little bit of humour, love and salt," as its chef Vladislav Djatšuk describes it.
Other than the restaurant, the Hotel Telegraaf is the only old town hotel with spa facilities, featuring a swimming pool, two saunas and a large jacuzzi.
"However, the main unique selling point is still its location, being just 75 steps away from Town Hall Square is unbeatable," says Mr Jolkin.
"The Autograph Collection brand slogan is Exactly Like Nothing Else. We try to be exactly like nothing else in Tallinn and attract new guests to our beautiful city. Should the financial and political situation be stable in the future, we will be just fine," he concludes.
—
Photos courtesy Hotel Telegraaf