A banking crisis in Azerbaijan deepened this week when four of the country's largest banks – Atabank, AGBank, NBCBank, and Amrah Bank – were taken into temporary administration by the Central Bank of Azerbaijan (CBA). A central bank source told the news agency Reuters that "all four banks had been facing liquidity and financial sustainability problems."
A day later, on April 28, the CBA revoked the licences of AtaBank and Amrakh Bank due to their severe financial problems.
"The deterioration in the financial condition of these banks began a long time ago, in particular, AtaBank has long been unable to fulfil its obligations to return deposits," the CBA said in a statement.
The central bank has also reduced the amount of capital banks have to hold, while in an apparent attempt to shore up confidence, the country's president, Ilham Aliyev, signed an order extending the term for which bank deposits were guaranteed by the government.
On April 28, the chairman of the CBA Elman Rustamov said in an interview with Azerbaijan Television that the crisis was not connected with the Covid-19 pandemic or the collapse in global oil prices, but was instead a legacy of "past problems in the banking sector."
"We will provide people with access to their deposits in a short time, transferring their money to one of the country's stable banks. Customers will be able to keep their money with those banks or withdraw it," he said.
However, there is little doubt amongst some analysts that the country's financial system is coming under increasing strain from falling oil prices.
Ever since energy prices dropped sharply in March, Azerbaijan's government has been taking extraordinary measures to prop up the exchange rate of the national currency, the manat. It has repeatedly claimed that it will not be forced to devalue the currency, which it did twice in 2015, resulting in substantial hardship for ordinary Azerbaijanis who held their savings in manats. Crude oil and natural gas are Azerbaijan's main sources of income.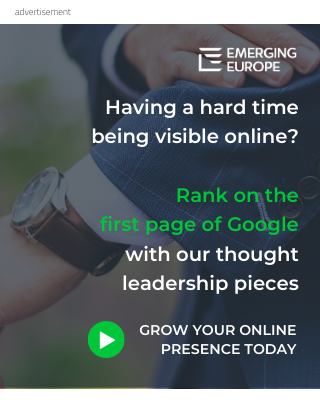 Azerbaijan's economy grew by 2.2 per cent in 2019, its best performance since 2014. On the supply side, the hydrocarbon sector stagnated, as surging natural gas output, up by 27.7 per cent year-on-year, was offset by a 3.3 per cent year-on-year decline in oil production. At the same time, non-energy GDP grew at a solid 3.5 per cent year-on-year, with agriculture and services driving the expansion.
However, even before the Covid-19 crisis caused energy prices to fall considerably, GDP growth had been projected to contract this year, according to the World Bank.
"If oil prices decline further, as is likely, and the Covid-19 situation persists, this could result in a more severe economic contraction in 2020 and a slower recovery could result. Policy priorities should include addressing macroeconomic management challenges and financial sector fragilities while protecting the poor," the bank warned in March, adding that: "substantial reserve buffers (around 100 per cent of GDP) and low public debt provide some room for manoeuvre. However, these could rapidly erode in the case of intensifying exchange rate pressures or a slow mending of macroeconomic policies."
Mr Rustamov confidently said just last week that macroeconomic stability was indeed being maintained. "The inflation rate is at an acceptable level. The manat is stable. The situation has normalised in the foreign exchange market. Moreover, the situation is satisfactory in the banking sector, liquidity is normal, the restoration of credit activity is underway."
This week's events suggest he may have spoken too soon.
—
Unlike many news and information platforms, Emerging Europe is free to read, and always will be. There is no paywall here. We are independent, not affiliated with nor representing any political party or business organisation. We want the very best for emerging Europe, nothing more, nothing less. Your support will help us continue to spread the word about this amazing region.
You can contribute here. Thank you.