Budapest-based fintech company Barion has secured up two million euros to expand its payment solutions throughout Europe. The Series B round was led by Financial Services Capital (FSC), a private equity firm.
The company previously raised six million euros in 2017 from Home Credit, an investment group based in Czechia.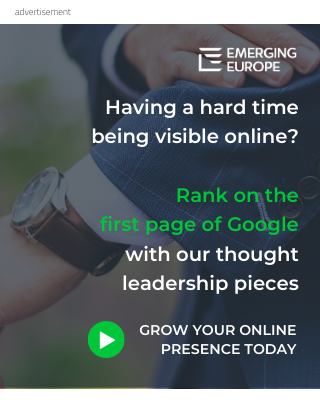 Barion is one of Hungary's leading payment providers with more than 7,000 merchants accepting payment through its platform from over 2.3 million customers.
Through its Smart Gateway, merchants are able to accept payments with low fees, as well as integrate the service into their existing websites and mobile apps. Using a token system, merchants are also able to offer services on a recurring payment basis, such as monthly subscriptions.
For retail clients, Barion offers a wallet app which can be used for secure payments online and for sending money to other users without fees. Customers are also able to quickly see nearby merchants who accept Barion payments as well as other wallets, enabling quick on the spot payments with just one click.
Barion is currently available in five languages and four different currencies – euro, US dollar, Hungarian forint, and Czech crowns.
With two million euros added to the company's coffers, Barion will now focus on expanding further into more European markets, beyond the five countries – Austria, Czechia, Hungary, Germany and Slovakia – where its payment processing platform currently operates.
For Financial Services Capital, this investment is one of the first to be made as part of its Enabling Technologies portfolio. It is an approach to financing containing a set of proprietary operational levers which improve processes and customer focus of financial services providers. These systems help to streamline operations, reduce turnaround times and and deliver sustainable growth.
"Barion Payment will play a key role in the Enabling Technologies portfolio as the company's scalable digital payment services and solution for efficient monetisation of financial data are also of significant value," said Matthew D. Hansen, CEO of FSC.
"Our goal is to accelerate Barion's European expansion, which we will help with capital-building, new integration partnerships, and significant technology and strategic management knowledge," he concluded.
—
Unlike many news and information platforms, Emerging Europe is free to read, and always will be. There is no paywall here. We are independent, not affiliated with nor representing any political party or business organisation. We want the very best for emerging Europe, nothing more, nothing less. Your support will help us continue to spread the word about this amazing region.
You can contribute here. Thank you.