Earlier this month authorities in Serbia and Bulgaria made arrests in a case concerning the fraudulent selling of controversial investment instruments such as binary options and contracts for difference (CFDs).
The criminals arrested in both countries allegedly have ties to Gal Barak, also known as The Wolf of Sofia, who was arrested in Bulgaria last year on charges of running an online financial scam and is currently awaiting extradition to Austria.
The operation targeted people worldwide, offering them a chance to invest in binary options and CFDs, while actually scamming them and collecting personal data. The illegal take is alleged to be worth around 80 million euros.
From call centres in Serbia and Bulgaria, staffed by locals, agents called targets all over the world to try and persuade them to invest.
Binary options have proven to be a highly controversial type of investment for some time. While not always a scam, many of the investment companies advertising binary options online are not regulated and have no official oversight.
"Binary options are a financial product through which investors can adopt a 'yes or no' position on a specific market outcome," explains Michael Harris, a market analyst at invezz.com. "In this way, they're similar to betting on whether or not you think a given event will happen."
Essentially, when an investor buys a binary option they are actually betting on the movement of the underlying security. These securities are most often company stocks, but can also be commodities or currency exchange rate pairs.
If they get it right, they win money. If they get it wrong, they lose their investment.
It's important to note that at no point during the trade does the investor actually own the underlying security.
It is the incredibly volatile nature of this type of trade that has made them attractive to various scammers and criminal enterprises.
They prey on people with little knowledge of financial markets and investing, and promise them huge returns while keeping silent about the risks and volatility.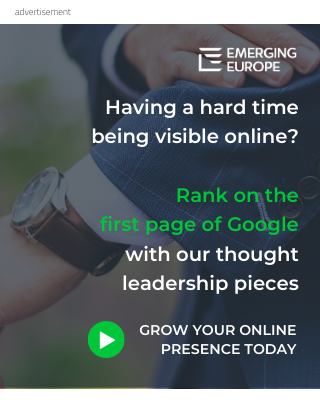 "Bans were imposed quickly because the simple nature of binary trading's 'yes/no' bets made it easy for scammers to create illegitimate sites that offered binary trading in a way that was hard for users to distinguish from regulated platforms," Mr Harris continues.
This is why regulators around the world have taken notice and clamped down on binary options, although they remain legal in the United States under certain circumstances, such as when traded on a US-regulated exchange.
In the European Union, binary options are banned outright, either by local regulators or the European Securities and Market Authority (ESMA).
"The distribution and sale of binary options to retail clients is prohibited throughout the European Union," an ESMA spokesperson told Emerging Europe.
The ESMA's approach has been not to target scammers specifically, but ban all forms of binary options.
"The bans issued by ESMA and member states in the EU relate to all binary options. ESMA does not consider any binary options, as defined in the relevant measures, appropriate for retail investors," the spokesperson explains. "In short, ESMA considers binary option bets that are detrimental to the financial markets and that result in retail investors losing money."
Regardless of the bans, many outfits based in the CEE regions are still offering binary options to retail clients.
These companies are registered outside of the region or in those countries were binary options are unregulated.
This makes it hard for regulators to do anything about them.
"ESMA's ban relates to firms based in the European Union. While ESMA does not have powers over investment firms authorised outside the European Union, the provision of investment services by third country firms in each member state of the EU is subject to national legislation in the relevant member state and can only legitimately take place at national level in compliance with that legislation," the ESMA spokesperson explains.
For now, it seems that some national regulators are unable or unwilling to curb binary options offered to domestic retail customers outside of the EU. While scammers are occasionally brought to justice, many other firms freely advertise binary options online to retail clients – inside the EU and the CEE region – boasting easy trading strategies that lead to big returns and good money.
Further confusion exists over the fact that while some of these operations are outright scams, others some aren't intended to be fraudulent. Regardless, in most CEE countries – at least those that are EU members – they are equally prohibited.
Besides, Michael Harris of invezz.com cautions potential investors against all binary options. There are wiser ways to invest, he says.
"Our general opinion is that if you are thinking about investing in binary options then you are taking an unnecessary risk given the other options available. Investing in the markets has risk attached already, so it's not wise to amplify that. We would always recommend looking into more regulated and reputable products," he concludes.
—
Unlike many news and information platforms, Emerging Europe is free to read, and always will be. There is no paywall here. We are independent, not affiliated with nor representing any political party or business organisation. We want the very best for emerging Europe, nothing more, nothing less. Your support will help us continue to spread the word about this amazing region.
You can contribute here. Thank you.