Emerging Europe's start-up scene is thriving: new money is pouring into the market all the time. To keep you up to date with the latest investments, innovations, movers and shakers, each Monday Emerging Europe brings you a handy round-up of the region's start-ups which closed financing rounds over the previous seven days.
---
Romanian fintech FLOWX.AI raises 7.35 million euros
Bucharest-based FLOWX.AI has raised 7.35 million euros in a seed round — one of the largest European seed rounds this year — led by PortfoLion. Other institutional investors are Day One Capital and SeedBlink.
With the capital, the Romanian start-up plans to expand in Europe and the US and grow its team.
Founded in 2020, the start-up helps financial institutions create unified, omnichannel customer and employee experiences without changing their existing systems and infrastructure – and then to enable a smooth "core revival" modernisation of their legacy systems, instead of the typical high-risk and disruptive "rip-and-replace."
"This seed funding, less than a year after starting FLOWX.AI, proves that the problem we address is massively painful – legacy infrastructure is holding back enterprises from growing. This financing will support us in extending our offering globally, to giving companies back the freedom to build to more – together with our expanding network of global consulting and system integration partners," says Ioan Iacob, CEO and co-founder.
The platform enables financial institutions to launch complex solutions in just ten weeks – mortgage, pre-approved lending, onboarding – without requiring them to change their existing systems. The largest bank in Southeastern Europe – Banca Transilvania – along with Vienna Insurance Group, and petrol giant OMV already use the company's platform.
---
Estonian fintech Fairown gets 4.2 million euros
Founded in 2018, Fairown, in its own words, aims to empower more brands to shift from a linear to a circular economy, and in doing so put sustainability at the core of business models.
Fairown works with brands, banks, and retailers to provide a unique cloud-native platform that allows businesses to offer their products for a monthly subscription, and then ensures a product renewal cycle by collecting and utilising old products.
It's a model that seems to be working, as the company has managed to bootstrap to 1.2 million euros revenue, has already become profitable, and has expanded to eight countries independently.
"Helping companies move from a linear to a circular economy has been my passion and mission for 18 years already. I understand the complexity of it. With additional capital, our team aims to shorten the time-to-market for product subscription offerings and rapidly expand across Europe," says Hendrik Roosna, CEO.
"In October, our platform served transactions in a total volume of five million euros, climbing up from just 151,000 euros in January. We already have projects in the pipeline to achieve 500 per cent growth in 2022. I can't wait to see what other new perspectives the new year will bring."
---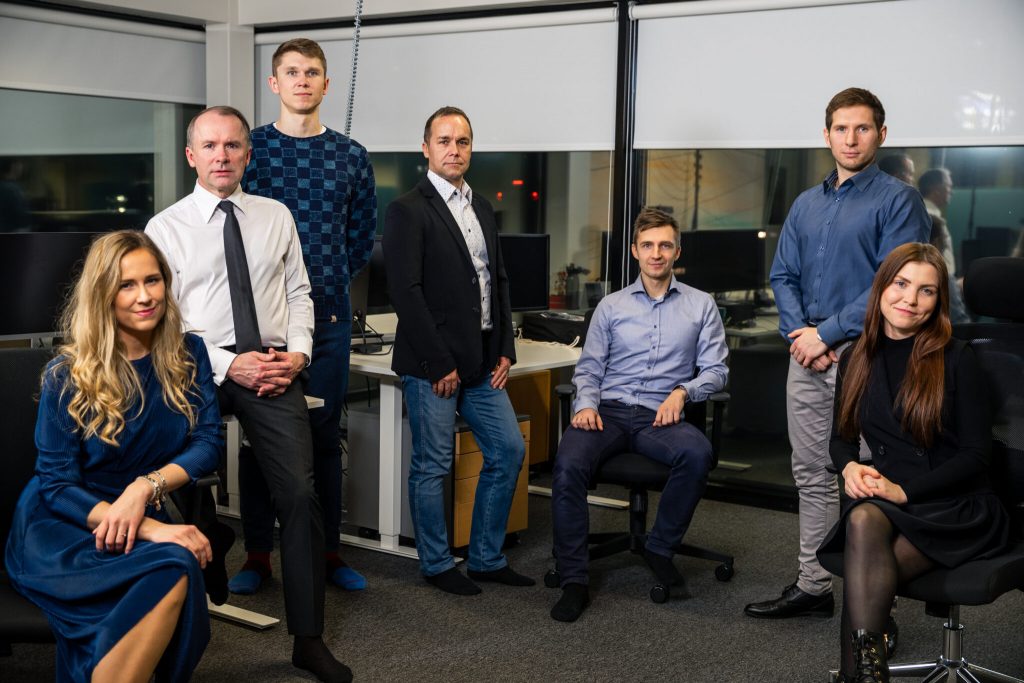 Estonian healthtech Antegenes secures 500,000 euros investment
Estonian Antegenes has secured new investment and signed a long-term strategic partnership agreement with UK-based healthcare company Everything Genetic. With the fresh cash injection and new partnership Antegenes will implement genetic testing in the UK healthcare system and develop personalised cancer prevention methods.
"Antegenes tests truly have the potential to turn the old trope of prevention being better than the cure on its head, in identifying predisposition to certain conditions even before prevention. It demonstrates an exciting step in the advancement of life sciences and we really can't wait to see how the technology impacts individual patients' outcomes across the UK," says James McKay, medical director at Everything Genetics.
Cancer is a disease heavily dependent on genetics, and the tests Antegenes provides are based on innovative polygenic risk score technology which helps to clarify a person's genetic predispositions to cancer. Therefore it allows for faster and more accurate detection. As patient prognosis improved dramatically the earlier a cancer is detected, the benefit is clear.
Currently, the tests are able to detect genetic risk for four types of cancer — breast, prostate, colon, and skin melanoma.
---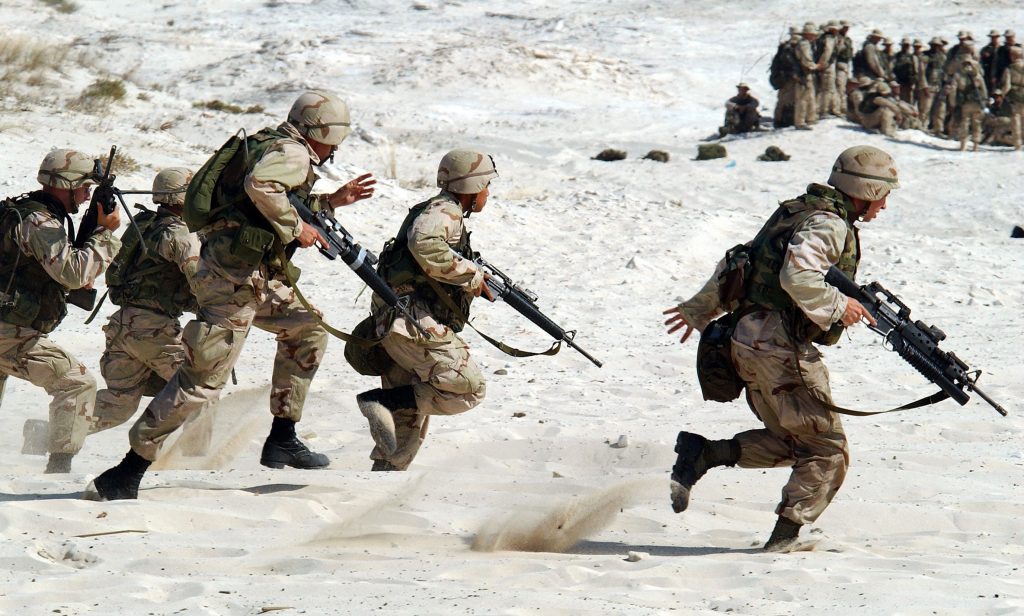 Riverside sells Czechia-based Bohemia Interactive Simulations
Global private investor Riverside Company will sell Bohemia Interactive Simulations to BAE Systems, one of the world's largest defence contractors, pending regulatory approval.
Bohemia Interactive Simulations, now a global company providing training simulations, started out as a spin off of a small Czech gaming studio but is now the global leader in military simulation and training software to NATO-friendly nations, with employee numbers increasing from 80 across four offices in 2013, to more than 325 in 10 offices today.
Globally, hundreds of thousands of military personnel are trained each year using Bohemia's Virtual Battlespace (VBS) software products, and over 60 NATO and NATO-friendly countries and more than 300 integrators/prime contractors use VBS technology.
"During our partnership with Bohemia, we have developed an enormously strong working relationship," said Riverside partner Martin Scott.
"We have helped them expand from a single-product company to a three-, soon to be four-product company, internationalised sales into an unrivalled ecosystem of more than 360 customers across 63 countries and built a scalable operations infrastructure and professional management team, as well as supported two generations of development of the company's flagship product."
---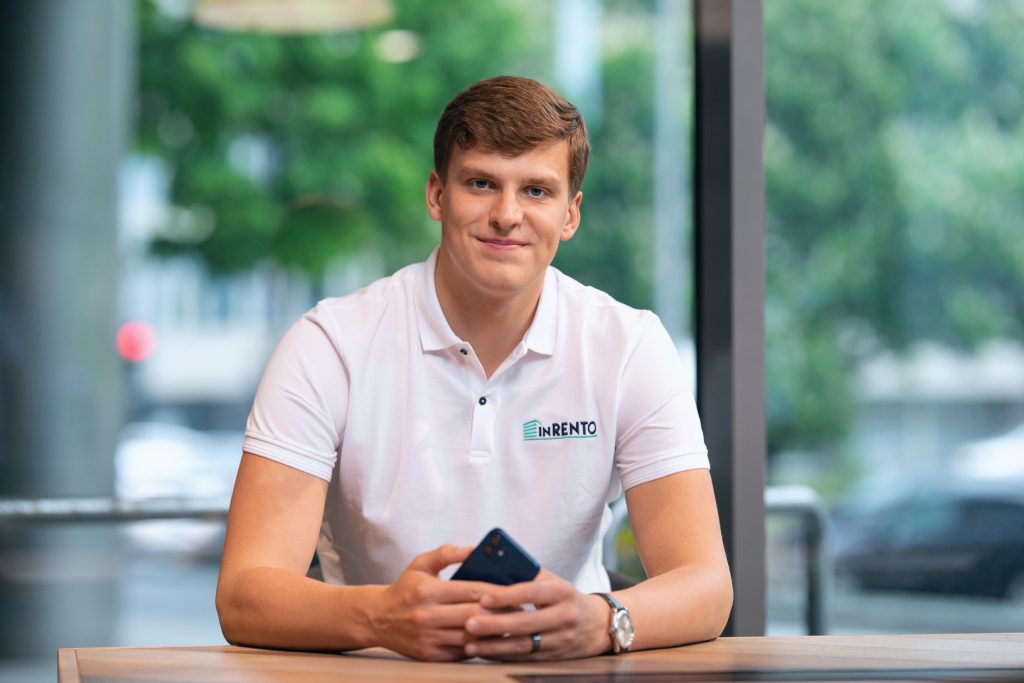 Lithuanian InRento acquires Estonian platform BitOfProperty and expands to Spain
Vilnius-based buy-to-let crowdfunding platform InRento is scaling abroad. The start-up has recently expanded its operation into Spain and today announced the acquisition of Estonian real estate marketplace BitOfProperty, which offers a similar service. It will be seamlessly integrated into InRento's platform to incorporate many more rental property investment opportunities.
"The company has put a lot of effort into building investors' trust in its product. It is a well-recognized brand both in Estonia and abroad. By acquiring this platform, we will expand our services and awareness, as well as attract new investors," says Gustas Germanavičius, Founder and CEO of InRento.
Karl Vään, co-founder of BitOfProperty, says there is no doubt that the deal will help InRento achieve its goals: "Our platform will be a piece of Inrento's journey and we couldn't be more excited about this. We believe that this acquisition strongly complements Inrento's business and users that BitOfProperty accumulated over the years can reap benefits out of this," he said.
In addition to the acquistion, the company is also expanding to Spain's real-estate market and introducing an innovative timesharing model to crowd-investing.
"Depending on the amount you invest, you are able to spend a given number of nights during the season and off-season at the property you have funded in Spain. This helps to enhance your investment and offers real enjoyment beyond the financial returns," said the CEO of InRento.
---
Unlike many news and information platforms, Emerging Europe is free to read, and always will be. There is no paywall here. We are independent, not affiliated with nor representing any political party or business organisation. We want the very best for emerging Europe, nothing more, nothing less. Your support will help us continue to spread the word about this amazing region.
You can contribute here. Thank you.