Emerging Europe's start-up scene is thriving: new money and new ideas are coming onto the market all the time. To keep you up to date with the latest investments, innovations, movers and shakers, each Monday Emerging Europe brings you a handy round-up of the region's start-ups which closed financing rounds over the previous seven days.
---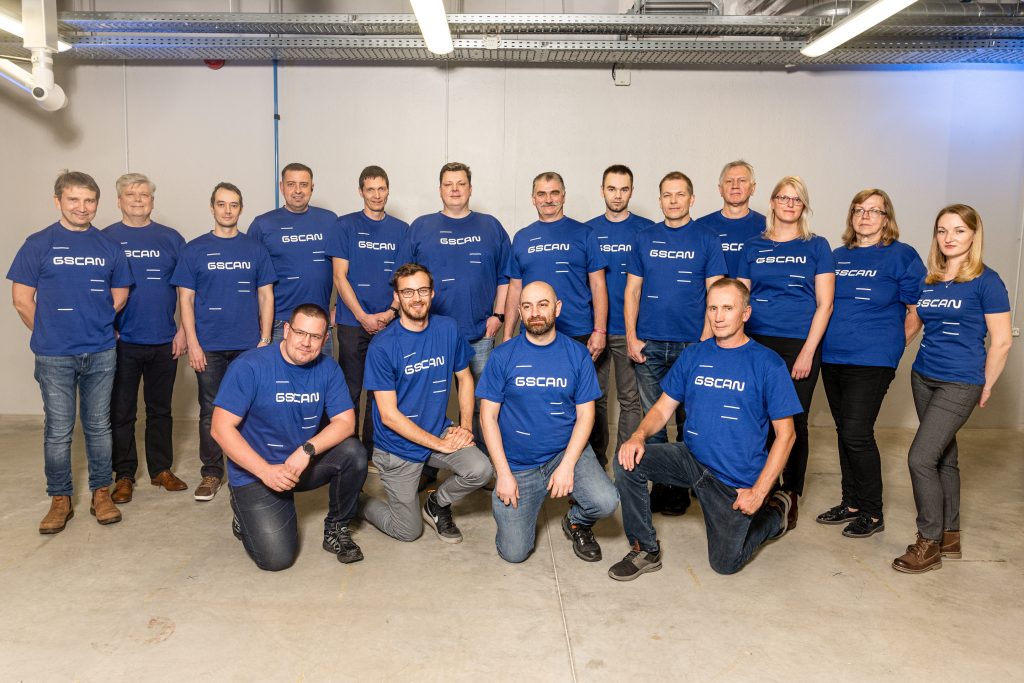 Estonia's GScan secures 500,000 euros to improve safety and efficacy of cargo scanning
GScan, a deep tech company that develops cosmic ray 3D scanners for security and cargo scanning, has announced a 500,000 euros investment round led by Indrek Kasela, one of the most active angel investors in Estonia.
The company is working with customs, universities, research centres, and security companies in Europe to develop an autonomous state-of-the-art cosmic ray 3D scanner that fits well within existing infrastructure to enable quick adoption.
"GScan is about creating the future. In areas where we can do without harmful X-rays, we should. The team has created a new technology and identified an interest in a new product. By combining the two, a cleaner world can be achieved, literally," says Martin Tajur, a Pipedrive co-founder and one of the investors in GScan.
While X-ray scanners are dangerous and unable to detect some materials, scanning technology that is based on the naturally-appearing cosmic rays has shown a 90 per cent efficiency in detecting hazardous materials, the company says.
"The global increase in terrorist attacks has led to a focus on creating safer environments. Our scanners offer a safe and automated solution to upgrading security against all sorts of weapons and illegal transport of goods and people. With the new sensor technology, we can use AI to 'see' into people, vehicles, and freight containers to find dangerous materials or hidden occupants. We can even inspect buildings and bridges to make sure their structure is safe and durable," explains Andi Hektor, co-founder of GScan.
---
Romanian deep tech start-up Humans.ai announces one million euros funding round
Deep tech start-up Humans.ai will launch a public token sale on December 6 on the Polkastarter IDO platform, to help engage the community in the further development of the decentralised Humans.ai platform for AI-based creation and governance at scale.
Humans.ai, in the company's own words, is the first framework for ethical AI and blockchain. It is creating an all-in-one platform for AI-based creation and governance at scale, beginning with an initial focus on synthetic media.
The start-up has already raised 7.9 million euros from over 60 world-class investors in their private sale round, ranging from business leaders, tech executives and blockchain experts to community leaders and top management from tier-one companies.
"This public token sale on Polkastarter is the next fundraising step for Humans.ai after the successful 7.9 million euros financing we raised through the private sale round. We plan to continue investing in innovation, empower creators to build without limitations, and innovate using blockchain technology and AI, everything based on governance and transparency for all AI models generated on the Humans.ai platform," says Sabin Dima, CEO
---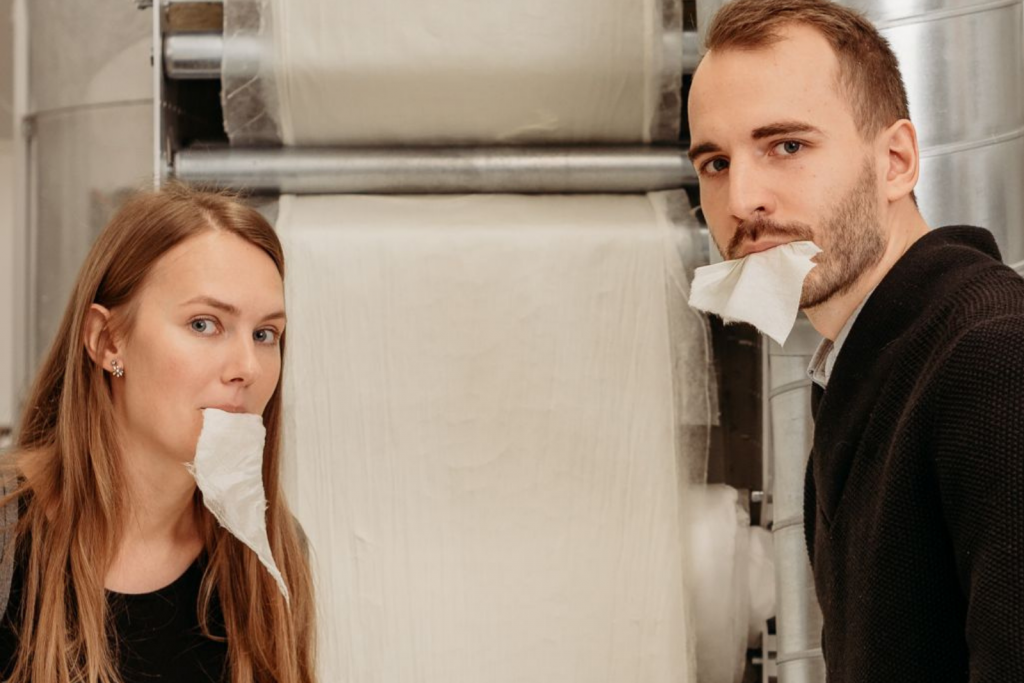 Estonian Gelatex raises 1.2 million euros to make cultured meat cheaper
Gelatex, the Estonian cultured meat start-up, says it has found a way to make cultured meat cheaper by as much as 90 per cent.
The company uses multi-purpose, cheap, and easy-to-use nanofibrous 3D scaffolding in the manufacture of cell-cultured meat.
Both the cultured meat and meat replacement sectors are currently booming, as more and more people choose to abandon traditional meat products.
"Today, because of our technology, we are able to produce nanofibrous scaffolds at a price of less than 1,000 euros per kilogram. If we stay true to our ambitions and keep scaling our technology, it will cost only 40 euros in less than five years, 20 euros in less than 10 years. This is less than one euro of scaffold per kg of meat. These high-performance materials have never been as accessible as they are today, because of our technology," explains Märt-Erik Martens, CEO.
The company has just completed a 1.2 million euros seed round led by Change Ventures and Crosslight Partners.
---
Polish digital healthcare unicorn Docplanner acquires Germany's Jameda
Polish healthtech company Docplanner has acquired Germany's leading doctor-physician platform Jameda.
Founded in 2012, Docplanner is one of the leading providers of SaaS solutions for doctors and clinics. The company creates digital apps and software solutions for doctors, clinics, hospitals and patients to enable the healthcare system and patient journey to integrate seamlessly.
"Docplanner was founded on the mission of making the healthcare experience more human. We view this as the perfect opportunity to enter the very important German market and positively impact the healthcare ecosystem. We are confident that the Jameda team has both unparalleled experience and the drive to win the market. We are super excited to work with the Jameda team in the years ahead and build even more amazing products for patients and doctors in Germany," says Mariusz Gralewski, founder and CEO.
This acquisition is another market expansion for the company which is already present in Mexico and Brazil. As part of the acquisition Docplanner will invest capital into the German company.
---
Polish Packhelp raises 40 million euros in Series B financing to accelerate international expansion
Packhelp's platform enables companies to collaborate with a global network of packaging suppliers, helping to remove complexities from the ordering process.
Global brands such as H&M and Uber Eats, as well as direct-to-consumer companies including Hims, Copenhagen Grooming and Ava & May use the Packhelp platform.
"The world needs a new approach to packaging as it plays a key role in the creation of the online shopping infrastructure. It influences purchasing decisions, inspires customers to recommend products, and can increase customer retention. With new online stores popping out across the world, social commerce on the rise, growing competition and rising acquisition costs there isn't a better moment than today to invest in the great unboxing experience," says Wojtek Sadowski, co-founder and CEO.
Having successfully launched in the Netherlands, Sweden and Romania earlier this year, this new funding will enable the packaging business to accelerate its international expansion plans, and scale its global supplier network.
---
Unlike many news and information platforms, Emerging Europe is free to read, and always will be. There is no paywall here. We are independent, not affiliated with nor representing any political party or business organisation. We want the very best for emerging Europe, nothing more, nothing less. Your support will help us continue to spread the word about this amazing region.
You can contribute here. Thank you.