Emerging Europe's start-up scene is thriving: new money is pouring into the market all the time. To keep you up to date with the latest investments, innovations, movers and shakers, each Monday Emerging Europe brings you a handy round-up of the region's start-ups which closed financing rounds over the previous seven days.
---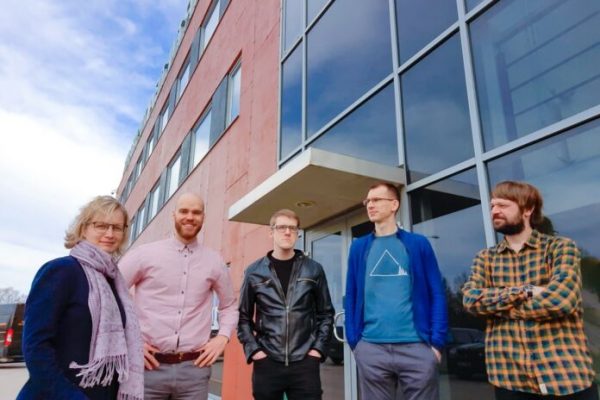 Estonian LightCode Photonics raises 425,000 euros to disrupt autonomous vehicle industry
Tartu-based start-up LightCode Photonics has closed a 425,000 euros pre-seed funding round led by United Angels VC and Superangel with the participation of early backers including Bolt co-founder Martin Villig, Estonia's former CIO Taavi Kotka, Teleport (now Topia) co-founder Sten Tamkivi, and Ragnar Sass, co-founder of the unicorn Pipedrive.
The company's founder and CEO Heli Valtna's team is working on a compact prototype of its patent-pending software-defined 3D camera. The technology is set to be validated with a hand-picked list of early adopters, including Cleveron and Milrem Robotics, in summer 2021.
LightCode Photonics hopes to transform the autonomous mobility sector with 3D imaging technology in the price range of a stereo camera.
Currently, the mobility sector is dominated by the LIDAR 3D laser scanning technology, but there are downsides. The complexity of the technology and design makes it too large, fragile, and expensive for smaller service robots, like delivery, city maintenance, and firefighting robots; hindering the wider availability of service robots for everyday environments to increase the general quality of life.
This is where the Estonian start-up comes in. They use fundamentally different principles for acquiring images inspired by quantum-light shaping technologies combined with software-defined operation.
"The next generation of 3D cameras will demonstrate significant resolution enhancement beyond their native pixel count, without relying on delicate moving parts for situational awareness. Very soon the detection range of 3D cameras will catch up to the high-end LiDAR," says Valtna.
While the company's 3D camera technology is directly transferable to other sectors in the 3D imaging market, it will be focusing on the global service robotics market, projected to grow from 37 billion dollars in 2020 to 102.5 billion by 2025 with a CAGR of 22.6 per cent.
The company's innovation hasn't gone unnoticed. At this year's ActInSpace global innovation contest, a high-level jury selected LightCode Photonics among the top one per cent of start-ups.
"We recognise LightCode Photonics for the breakthrough potential of their technology that can provide substantial improvements for autonomous cars powered by satellite navigation," said the contest jury which included executives from the European Space Agency and Airbus Defence & Space, among others.
---
Tallinn-based EstateGuru achieves crowdfunding success — 1.3 million euros from 971 investors
EstateGuru, a pan-European marketplace for short-term, property-backed loans based in Estonia, announced the results of a successful crowdfunding campaign on the UK-based platform Seedrs.
Launched on May 5, the campaign quickly picked up steam and reached its original goal of 500,000 euros in a matter of hours during the private stage. Once opened to the public the campaign quickly went into overdrive, reaching 1.3 million euros by May 14. The team had originally planned to run the campaign for 40 days.
"We expected positive investor interest and realistically hoped that we would reach our maximum target ahead of schedule, but the overwhelming response to the campaign took even us by surprise. To reach our maximum target in just four days of a 40-day campaign is a proud moment and shows that our business model and growth plans have struck a chord with investors who share our optimism about the alternative finance industry," says Marek Pärtel co-founder and CEO.
This is the second time EstateGuru has had crowdfunding success. In 2020, the company exceeded its 350,000 euro target by as much as 261 per cent.
"It was important to us to kick off this larger funding round by giving our existing community of platform investors the opportunity to also become equity investors with the company. Rather than just look for institutions or VCs, we believe in the power of the community, which is why we chose to have another campaign with Seedrs," Pärtel adds.
Founded in 2013, EstateGuru finances projects which have solid collateral, using first-rank mortgages, to achieve straightforward and secure funding in real estate lending. The model is especially useful for entrepreneurs who struggle with the "one-size-fits-all" policies of banks and gives everyone the opportunity to invest at an average historical interest rate of 11.4 per cent.
---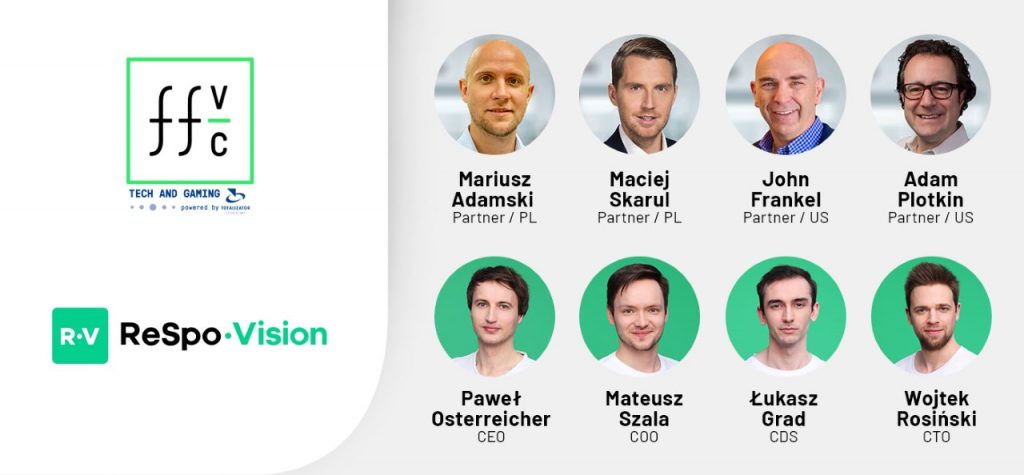 Poland's ReSpo.Vision raises one million euros for 3D data tracking of sporting events
Warsaw-based ReSpo.Vision has closed one million euros seed round, coming from ffVV Tech & Gaming and the RKKVC venture capital firm.
ReSpo.Vision has developed an innovative and unique 3D tracking data capture technology. Using this tech, the system can screen any TV broadcast, even those where a single camera is used, and capture a continuous stream of 3D coordinates of twenty body parts of each player and the ball.
This data can be used to create player and game analytics for sport clubs and to calculate game events probabilities, create visual game trackers and provide detailed statistics for bookmakers.
Football clubs around Europe have already shown an interest in the technology. It has already been tested by Champion's League clubs who are planning to use it more widely in its training and selection processes in the near future.
"The development of our fully automated detailed 3D tracking data capture systems marks a pivotal date for sports & bookmaking industries. It opens a new realm of opportunities for data analytics, predictions and visualisations," says CEO Pawel Osterreicher. "Imagine how big of an impact on game understanding and events prediction nuanced player movement data has. And due to technical constraints there was no 3D data capture in sports – we operated on what humans could easily distinguish like passes, shots and the like. Now we can get down to the bottom of it – thanks to our tech."
The co-founding team also includes Mateusz Szala (ex-BCG and Allegro) and multiple AI Kaggle award winners Wojciech Rosinski and Lukasz Grad.
---
Unlike many news and information platforms, Emerging Europe is free to read, and always will be. There is no paywall here. We are independent, not affiliated with nor representing any political party or business organisation. We want the very best for emerging Europe, nothing more, nothing less. Your support will help us continue to spread the word about this amazing region.
You can contribute here. Thank you.