Emerging Europe's start-up scene is thriving: new money is pouring into the market all the time. To keep you up to date with the latest investments, innovations, movers and shakers, each Monday Emerging Europe brings you a handy round-up of the region's start-ups which closed financing rounds over the previous seven days.
---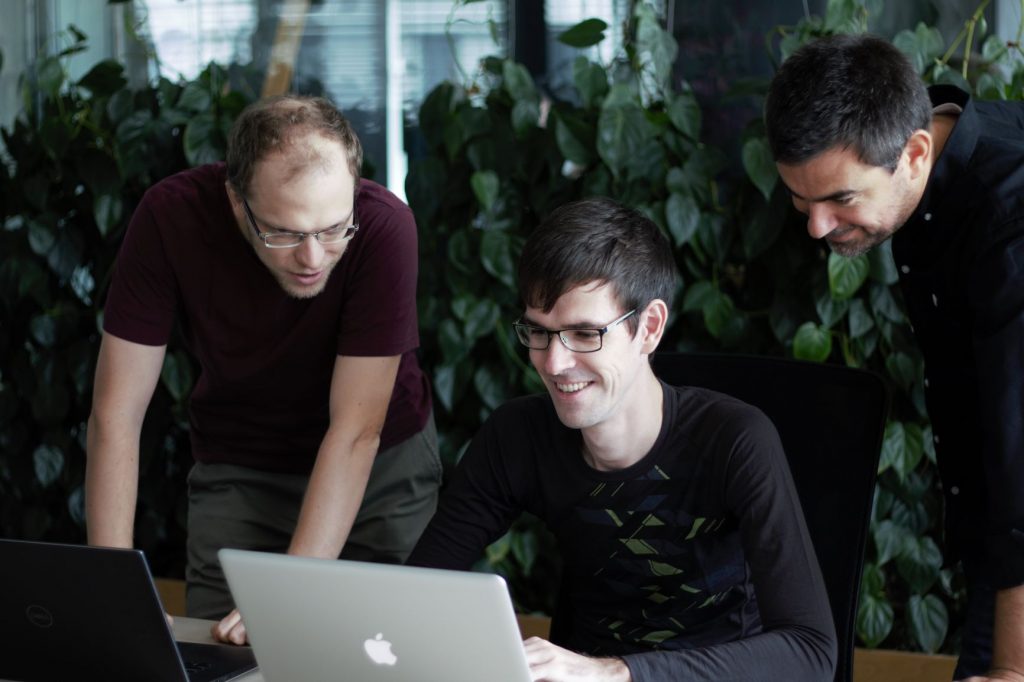 Slovakia's nettle.ai is taking chatbots to the next level
Established in 2018, the Slovakian start-up nettle.ai has fast become one of the top Central European players in intelligent conversational solutions with clients such as Eset and Samsung.
Now, the company has received one million euros in funding from Crowdberry investors and the Venture to Venture Fund.
"We appreciate the confidence that these investors have shown in us and see the investment as a significant advancement in our development. We want to build on our competitive advantage, which is our own software; the ability to design and implement a functional chatbot tailored to the needs of the client; and our unique partnerships," says Andrej Greguš, one of the founders of nettle.ai.
In the past year, nettle.ai sales have increased despite the Covid-19 pandemic. With the new investment, the company plans to continue developing its product and expand into new markets.
---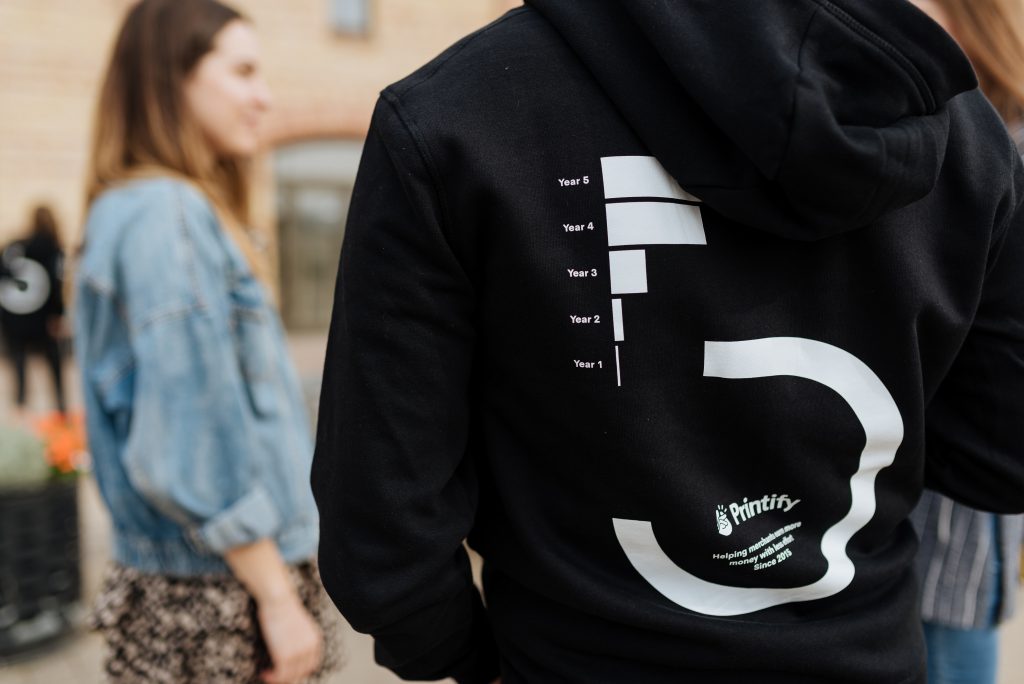 Latvia's biggest start-up Printify goes distributed-first
The coronavirus pandemic has brought working from home to many companies for the first time. Printify, the Latvia-based print-on-demand platform has now decided to continue its work-from-anywhere policy even after the pandemic ends.
"This is an opportunity not just to give more flexibility and ownership to our employees, but also to build a team of the most talented and ambitious people, regardless of the country they live in," says James Berdigans, Printify co-founder and CEO.
Per the policy, team members are encouraged to work from whatever location they choose: their home, the Printify House, or one of several hubs from Tallinn to Ukraine. Printify covers the cost of relocation for those who wish to move and offers financial support for equipment or co-working space for those who are working from another country.
"It's one thing to do perks and benefits like free Wolt lunches or learning budgets; it's harder – but so much more important – to be aware of when we need to do more in terms of mental health and safety," concludes Mr Berdigans.
---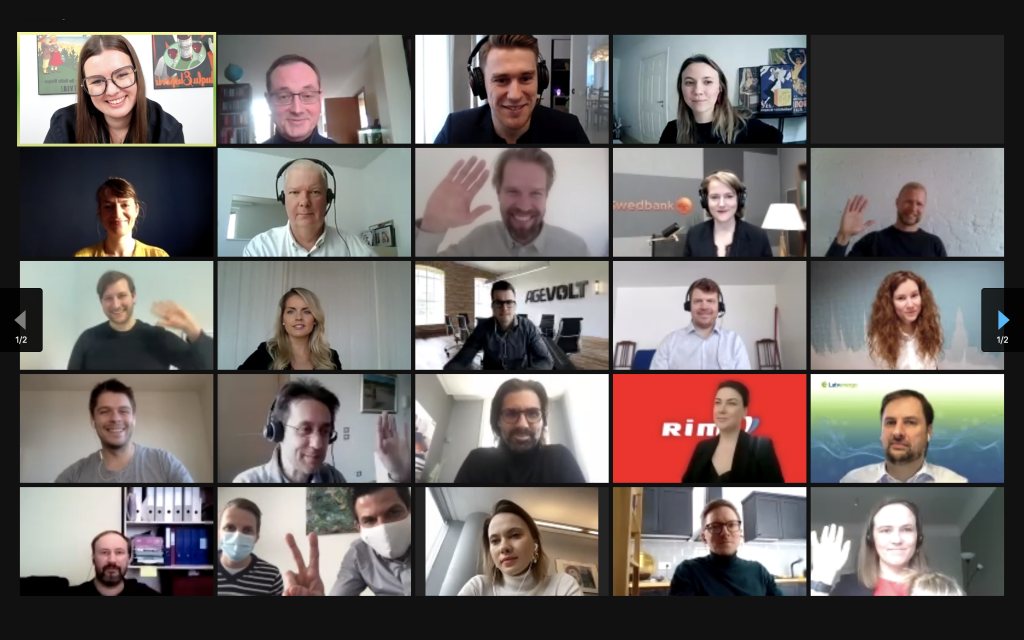 Future Hub is a new open innovation accelerator in the Baltics
Open innovation catalyst Helve and Swedbank Latvia have launched Future Hub to support the development of innovations that offer sustainable solutions and enable Baltic companies to cooperate with the strongest European greentech start-ups.
"Our goal with Future Hub accelerator is to focus more attention on co-creation as a business development model. We are happy to spread the spirit of collaboration, and we are happy to be joined by other companies with similar open mindsets. Collaboration takes us further than the competition," says the CEO of Swedbank Latvia Reinis Rubenis.
Out of 160 start-ups from 40 countries, ten were selected for the two-month programme during which the start-ups will be developing pilot projects in the field of sustainability with the help of Swedbank Latvija, Latvenergo, Rimi Baltic, Orkla Latvija, and Riga City Council.
---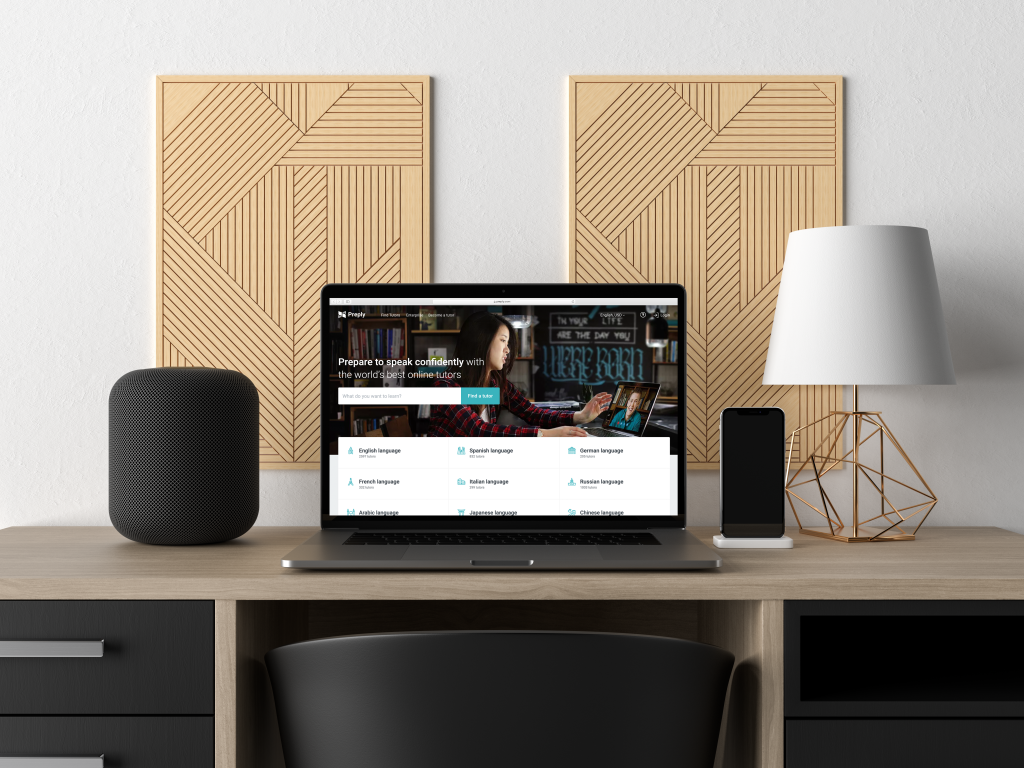 Kyiv-based edtech Preply raises new funds to fuel expansion
Edtech platform Preply has raised 35 million US dollars (29.3 million euros) in its newest funding round, a number larger than all of their other funding activities since 2013.
The new round, led by Owl Ventures and Full In Partners, will allow the Ukrainian start-up tackle a variety of strategic priorities, according to Preply CEO Kirill Bigai.
"We plan to double our workforce across all divisions and locations. We'll add more value for both students and tutors by improving support systems and amplifying the classroom and curriculum experience which has proved so valuable already," he explains.
In total, the start-up has quadrupled the number of active learners and tutors and overall revenue.
---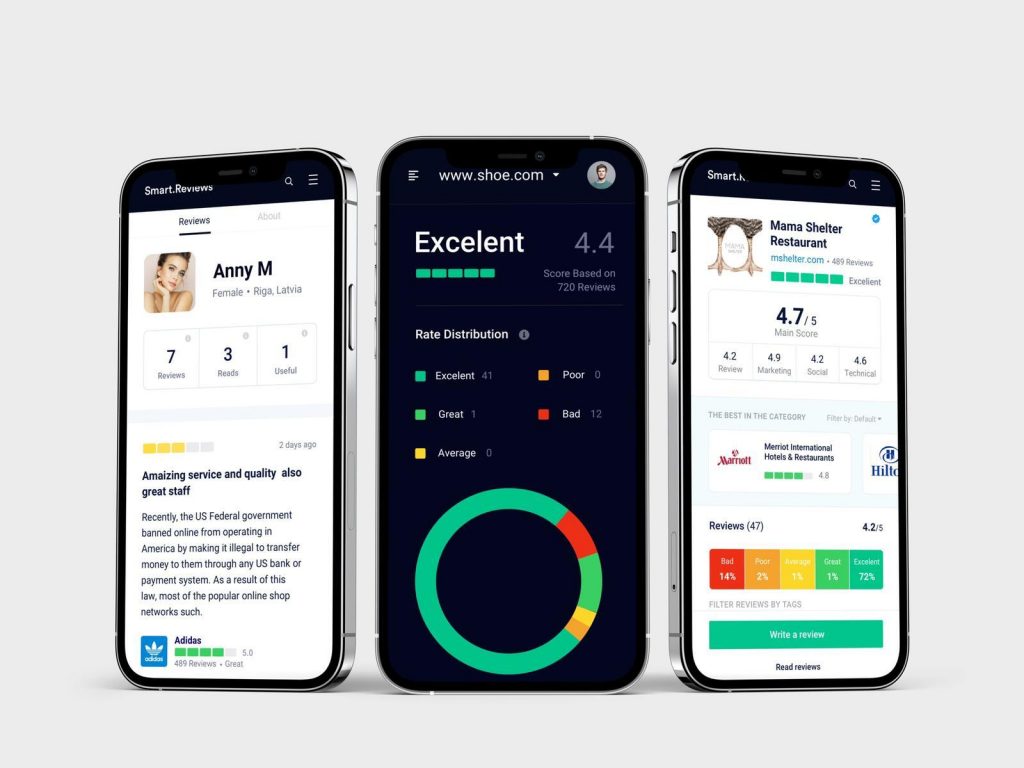 Newly launched Latvian start-up Smart Reviews tackles bad actors in e-commerce
E-commerce has been booming for a while, and the Covid-19 pandemic made online shopping a necessity. But along with a rise in online shopping there has been a rise in bad actors and scammers as well as fake reviews that they use to make themselves seem legit.
Now, a Latvian start-up has launched aiming to rectify the situation. Smart Reviews was founded by Edward Peterson and Maria Peterson, serial entrepreneurs from Latvia.
"Current review sites are very primitive in only providing customer reviews," the founders say. "We aim to bring clarity to more questions. Like, how reliable media coverage has been, how large the social media community is, which countries the brand is present in most, which reviews are potentially falsified, and which are genuine, how long the business has been in operation, etc."
To do this, the platform uses AI, machine learning, and web scraping to collect any available information on the brand, regardless of its age. This provides a quick overview of the credibility of the retailer.
The platform currently has over one million e-commerce websites logged and continues to grow natively with the company expecting to reach 50 million within three years.
---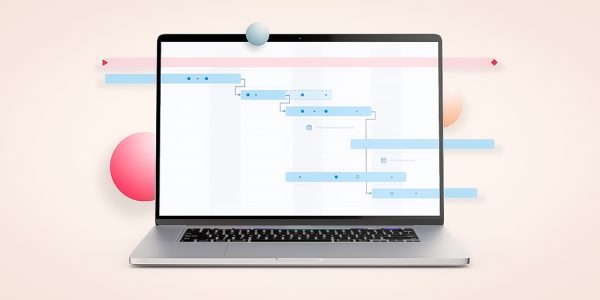 Estonian-founded Scoro closes Series B round to fund market expansion
Scoro is a start-up that provides work management software that has just closed a funding round at 16.4 million US dollars (13.8 million euros) which is meant to fuel its expansion into US, APAC, and French and Spanish speaking markets.
"Even before Covid-19 hit, most professional service businesses used as many as a dozen different platforms daily," comments Scoro's Founder and CEO, Fred Krieger . "However, teams now realise that constantly switching between tools harms productivity and results in lost data and duplicated work. In many ways, these tools became weapons of mass distraction."
The company's most recent product is a new take on the Gantt chart, which provides business with real-time data.
With the Series B closed, Scoro joins the ranks of successful Estonian start-ups which have raised more than 20 million US dollars.
---
Abris Capital, leading CEE fund, commits to carbon neutral portfolio by 2025
Abris Capital has launched ESG Universe 2023, a programme of of environmental, social and governance initiatives that commits the firm to achieving a carbon neutral portfolio by 2025.
Developed over the past three years, the strategy includes 17 initiatives across governance and culture, standards, education, and carbon neutrality that will allow the company to set new standards in ESG best practices.
Abris will begin with the precise measuring of each portfolio company's carbon footprint, followed by an action plan of emissions reduction and offset initiatives. The fund plans to focus more on real reductions as opposed to offsets by investing in further emission-reducing projects allowing each portfolio company to eventually reach carbon neutrality.
"We want to set new standards in private equity for sustainable investing, governance and environmental and societal impact, and lead the drive towards greater sustainability and carbon neutrality. This is a very difficult, pioneering task, but its attainment will determine the real winners and losers in the future," explains managing partner Paweł Gierynski.
---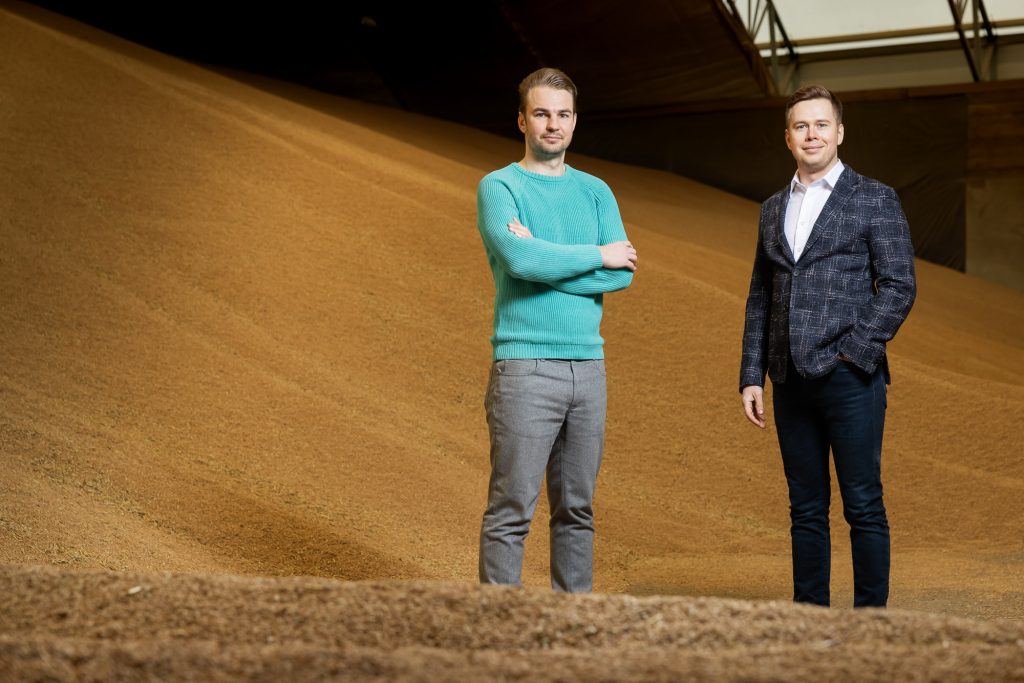 LendSecured is a new crowdfunding platform for farmers in emerging Europe
A new crowdfunding platform, LendSecured, has been launched in Riga, that aims to help European farmers secure financing by using grains as collateral and addresses the nine billion euros funding gap in the European agricultural sector.
According to the founders, the platform will alleviate the the process of investment funding the agriculture sector and bring more opportunities for growth in the emerging Europe region.
It works by making an agreement between investors, farmers, and buyers. At the end of the cycle, the buyers buy the products and return the investment to lenders.
"By improving access to funds for the EU rural area, we are driving innovation and creating more respectable working conditions. At the same time, providing investors with a diversified portfolio, which happens to also be a great alternative to short-term loans," says Nikita Goncars, co-founder of LendSecured
---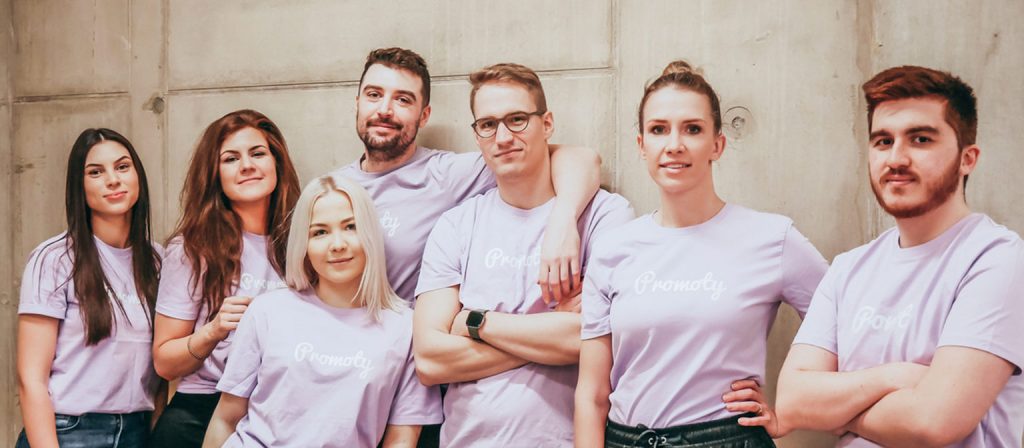 Tallin-based Promoty raises new round to expand to TikTok and Youtube
Influencer marketing platform Promoty has raised 1.2 million euros, in an oversubscribed funding round via the crowdfunding platform Funderbeam.
With the new capital, the start-up will be able to enter Scandinavia, the Baltics, and expand to new platforms such as TikTok and YouTube.
Established in 2017, Promoty focuses on building relationships between influencers and brands, cutting out the often expensive and time-consuming agency middlemen.
"The rise of the influencer is something marketers cannot ignore," says Vijay Sharma, the lead investors in the round. "Promoty provides the toolkit to leverage this phenomenon. The strategy to focus on the "long tail" of micro-influencers coupled with solid execution and achieving targets is a combination one simply cannot ignore."
---
Unlike many news and information platforms, Emerging Europe is free to read, and always will be. There is no paywall here. We are independent, not affiliated with nor representing any political party or business organisation. We want the very best for emerging Europe, nothing more, nothing less. Your support will help us continue to spread the word about this amazing region.
You can contribute here. Thank you.