Emerging Europe's start-up scene is thriving: new money and new ideas are coming onto the market all the time. To keep you up to date with the latest investments, innovations, movers and shakers, each Monday Emerging Europe brings you a round-up of the region's start-ups which recently closed financing rounds, sealed partnerships or dropped new innovations.
---
Polish crypto payments start-up Ramp announces 52.7 million US dollars Series A round
Polish cryptocurrency payments start-up Ramp has announced a 52.7 million US dollars Series A round, just months after the company closed its nine million US dollars seed round. It comes on the back of 30x growth in transactions over the last year, as well as a tripling of its team in just the last six months.
The round was led by Balderton Capital and is the largest of its kind to come out of Poland, and highlights the ongoing hype around cryptocurrencies and non-fungible token (NFTs), as well as the potential for platforms that can enable their greater adoption.
Founded in Warsaw in 2017, Ramp offers non-custodial, full-stack payment infrastructure that aims to open up cryptocurrencies and digital assets to more businesses and users.
Ramp is a partner to more than 400 developers, including Mozilla, Browser, Dapper Labs (the company behind NBA Top Shot), and top crypto and DeFi apps like Aave, Argent, Trust Wallet, and Zerion, as well as wildly popular games, Sorare and Axie Infinity.
More at Sifted.
---

Lithuania's Etronika facilitates EU expansion of GPS Capital Markets
Lithuania-founded NRD Companies, a global information technology and consulting group, providing IT solutions for the financial, governmental, and retail sectors, has been chosen by GPS Capital Markets, a US-based corporate foreign exchange services provider, for the implementation of an open banking platform.
The US company, which established a subsidiary in Vilnius back in 2020, recently obtained an E-Money Institution (EMI) license, an important milestone for the expansion of its operations to European Union markets.
"While we were seeking to finalise our efforts of qualifying for a European EMI license, we needed a partner who would bring both legal and technological experience to the table, as we wanted to start off strong from the get-go," says Brandon Parke, President and CEO at GPS Capital Markets. "NRD Companies ticked all the boxes and offered a very quick open banking implementation as a bonus."
The out-of-the-box open banking solution, which will ensure access for licensed Third Party Providers (TPPs), will be provided by Etronika, a member of NRD Companies based in Vilnius. Etronika has extensive experience in implementing open banking, online banking, loan origination, and other fintech solutions. The open banking solution in question has also been implemented in other Lithuanian financial institutions – Šiaulių Bankas and Medicinos Bankas – as well as in Latvian Baltic International Bank (BIB).
"Having deep knowledge of the EU's legal framework, requirements of Lithuania's financial regulator Lietuvos Bankas, as well as strong Open Banking expertise on both implementational and consultancy level allows us to provide the full-scope support needed to ensure a smooth launch and establish a strong foothold in the European market," says Mindaugas Glodas, CEO at NRD Companies. "We are glad to work with experts at GPS Capital Markets, helping them join the thriving fintech ecosystem and continue their business expansion over the Atlantic."
---
Romanian medtech start-up Ulpia grabs 180,000 euros from Growceanu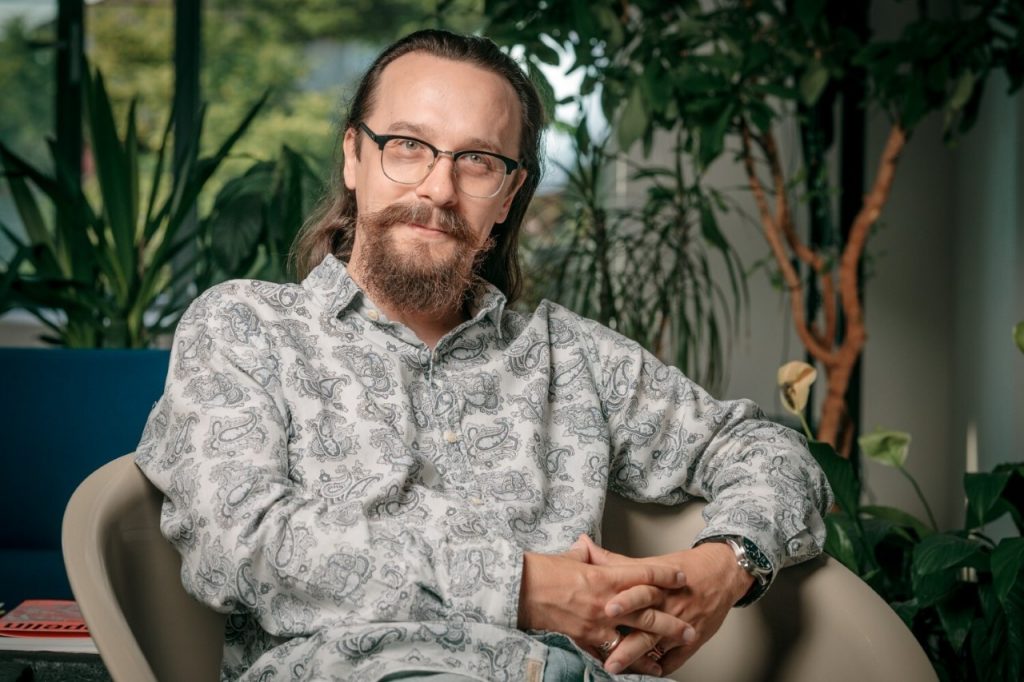 Growceanu, a group of business angels, is investing 180,000 euros in the Romanian start-up Ulpia, an educational marketplace dedicated to the medical community. The funds obtained will be used by Ulpia for product development, marketing and sales.
Ulpia is an interactive platform for both dentists and medical community stakeholders, such as drug manufacturers, equipment distributors and organisers of medical events. The platform aims to create the optimal context for readers to support their presentations and for sellers to provide the tools the medical community can benefit from. In 2022, Ulpia is targeting expansion to Western Europe and North America.
The start-up was founded in 2020 by Cătălin Balog Bellu, who has over 17 years of experience in dentistry and entrepreneurship. It is currently present in 11 countries and had revenues of over 200,000 euros in the last 12 months, with a pre-money valuation of two million euros.
"Ulpia is a start-up with remarkable potential, both in terms of the business model, as well as the accelerated development of the medtech vertical. It is a start-up that we believe in and that we have supported since the beginning," says Ciprian Man, another of the founders of Growceanu, a group of 35 business angels founded in 2018.
In 2021, Growceanu investors finalised seven investment rounds worth 465,000 euros and are involved in the due-diligence process for another 10 rounds, worth 660,000 euros.
---
Unlike many news and information platforms, Emerging Europe is free to read, and always will be. There is no paywall here. We are independent, not affiliated with nor representing any political party or business organisation. We want the very best for emerging Europe, nothing more, nothing less. Your support will help us continue to spread the word about this amazing region.
You can contribute here. Thank you.