Emerging Europe's start-up scene is thriving: new money is pouring into the market all the time. To keep you up to date with the latest investments, innovations, movers and shakers, each Monday Emerging Europe brings you a handy round-up of the region's start-ups which closed financing rounds over the previous seven days.
---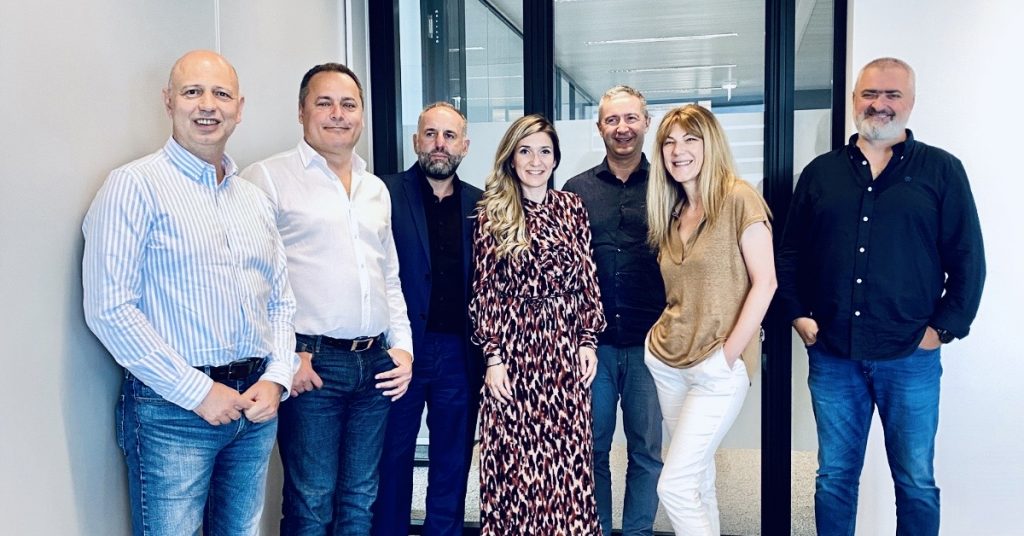 Romanian crowdfunding start-up SeedBlink gets 1.2 million euro from Catalyst Romania II
The Bucharest-based crowd equity funding platform SeedBlink has received more funding in its Series A from Catalyst Romania II. 
SeedBlink, founded in 2019, is a crowd equity funding platform giving anyone an opportunity to invest in start-ups. In May, SeedBlink itself gathered 1.1 million euros through its own crowdfunding platform.
"Catalyst Romania has a proven track record of successfully investing in tech companies and playing an active role within the portfolio companies towards great exits. SeedBlink has the potential to remove the traditional barriers of the financing process, both for investors and for many innovative tech start-ups, across Europe," said Marius Ghenea, managing partner at Catalyst Romania.
With a hefty Series A being them, SeedBlink is now turning its sights to expanding into the European Union market, which they plan for the second half of 2021.
"We democratise access to private investments in start-ups, aiming to offer them the best tools for managing the portfolio strategy, and the infrastructure needed to present them with the same advantages and best practices from the venture capital world," explains Radu Georgescu, SeedBlink's chairman of the board.
So far, the company has showed growth and proved there is an interest in crowdfunding for start-ups. More than 6,000 investors from fifteen countries have participated across 47 campaigns in the last 19 months.
---
Estonian start-up Eurora closes 2.54 million euro seed round to bring cross-border logistic tools to China
Estonian compliance solutions provider Eurora Solutions has announced the close of a 2.54 million euro (3 million US dollars) seed round, led by Change Ventures with the participation of several angels, the founders of Printify, Artis Kehris and Janis Berdigans, and founder of KatanaMRP, Kristjan Vilosius.
Eurora uses a powerful AI and machine learning engine to dynamically assign harmonised system (HS) codes to transactions as well as to calculate the appropriate VAT and duty amounts. Additionally, it creates electronic declarations for EU duties and taxes.
Currently, the company is focusing on Chinese e-commerce platforms, which represent half of the world's e-commerce volume. The company has already onboarded clients such as UBI, TopYou, Yanwen.
Eurora already processes more than 100,000 e-commerce transactions per day, and volume is expected to increase to over one million in 2021.
Solutions like Eurora's are especially significant for those players who wish to do business with the European Union, given the dramatic changes in EU trade rules that have taken effect on July 1. The new regulations will increase the number of customs declarations by more than 900 per cent as billions of new declarations must be submitted and processed.
---
Latvian PrintOnPack raises 450,000 euros to bring digitalisation and sustainability to the packaging industry
The soft packaging marketplace start-up PrintOnPack has raised 450,000 euros from Superhero Capital to reform the industry.
The founders say it still relies on in-person sales and spreadsheets for pricing calculations, and it lacks transparency. Research shows that pricing offers for identical orders can vary on average by as much as 88 per cent and over six times between different providers in extreme cases.
"Right now, printing services are discovered through trade shows, prices are calculated in spreadsheets, and orders co-ordinated through phone calls. Because of the hassle to request an offer, businesses rarely change their packaging producer, even though prices and materials may be superior elsewhere. We're making it easier to get information and make the best choice for your business and for the environment," says Ingars Zagorskis, co-founder and CEO.
To solve this issue, PrintOnPack has onboarded over 120 soft packaging providers to give consumers transparent information on where they can produce and for what prices. In just a year, PrintOnPack has processed more than 500 requests from 10 countries and helped to order over 3 million packages.
Currently, PrintOnPack. services the European market, with printing providers based across Europe, CIS countries and Asia. By the end of the year they plan to grow the team to 40 people, develop their platform, and increase the order volumes and revenue.
---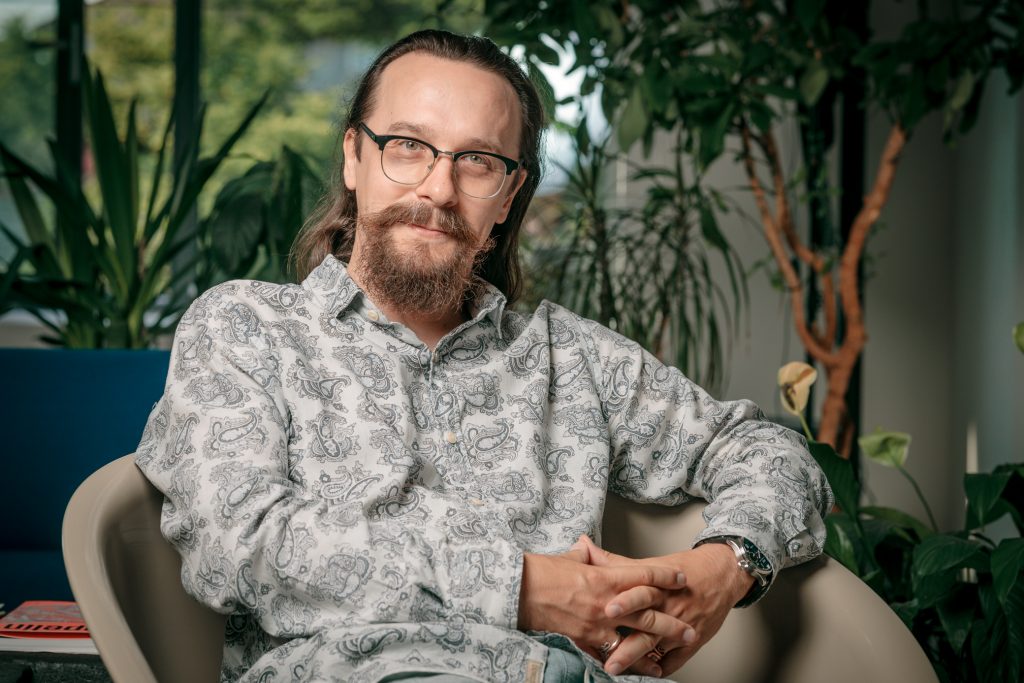 Growceanu, a business angel group targeting start-up investments, plans to invest up to one million euros in 18 start-ups this year.
In the first quarter of 2021, the group completed an investment round for Milluu, worth 75,000 euros. 
"We are a group of angel investors where each member invests their own funds and decides whether to join each startup deal we present to them. We don't have a rigorous investment budget. Compared to investment funds, we form a network that offers more flexibility for startups. From an investor's perspective, working with Growceanu is easy and flexible. Whether they are private individuals, associations, organisations, or investment funds, we are happy to syndicate and invest together," says Ciprian Man, one of Growceanu's founders.
Until now, the group's largest investment in Metabeta has been signed for 200,000 euros, together with round two for Bright Spaces, amounting to 35,000 euros.
Growceanu is a group of 17 business angels founded in 2018, interested in start-ups from PropTech, EdTech, SmartCity, Enterprise, Marketplaces, FinTech, and MedTech, that make use of technologies such as Artificial Intelligence, SaaS, Data Science, Digital Mapping, and IoT.
---
Abris-backed logistics technology platform Apaczka buys Sendit
Apaczka, the largest logistics solutions provider for e-commerce in Poland, backed by Abris Captal Partners, has acquired Sendit, the leading parcel delivery platform for individual customers in the country.
"We are consistently pursuing our strategy of consolidating the logistics platform market. This transaction will allow us to provide advanced solutions to the broadened universe of clients to support their business activities. It will create a unique platform, offering a wide range of tools for e-commerce customers, SMEs in particular, but also larger businesses and consumers," said Marcin Susmanek, COO of Apaczka.
Apaczka operates as an end-to-end multi-carrier shipment intermediary dedicated to e-commerce shops, SMEs, and SOHO (small office and home office) clients. The provider works with leading Polish courier delivery market players such as UPS, DPD, DHL, FedEx and InPost. 
Sendit was developed in 2012 as part of the Allegro Group. It's one of the fastest growing online platforms offering courier services to local and international clients.
The merger of the two businesses will support Apaczka's transition from a traditional parcel broker model into a technology-driven provider of e-commerce shipping solutions with a Software as a Service (SaaS) offering model.
---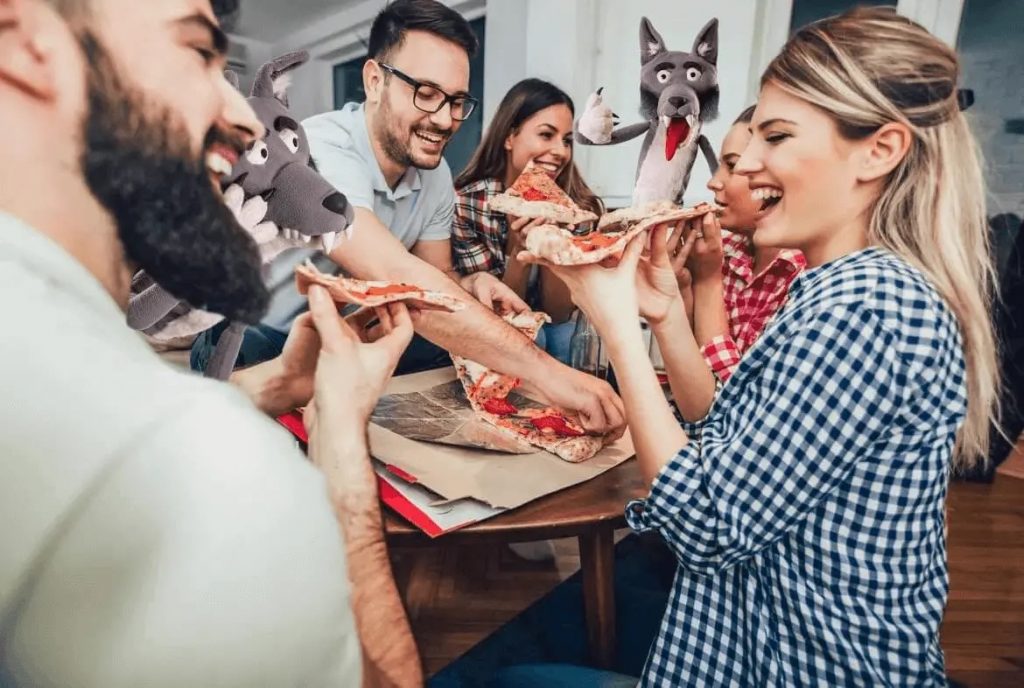 Anglo-Dutch Just Eat Takeaway takes over Slovakian Bistro in 50 million euro transaction
Slovakian leading food delivery service Bistro will be taken over by Just Eat Takeaway, the Amsterdam-based giant in the food delivery game.
Just Eat will reportedly pay around 50 million euros as it takes control of Bistro from its previous owner Ringier Axel Springer Media.
"With the acquisition of Bistro.sk we are adding a profitable and highly complementary online food delivery platform to our geographical footprint. The business has strong foundations we can build on: a number one position in online food delivery, market-leading top-of-mind brand awareness, and attractive consumer cohorts," said Just Eat Takeaway's COO Joerg Gerbig.
---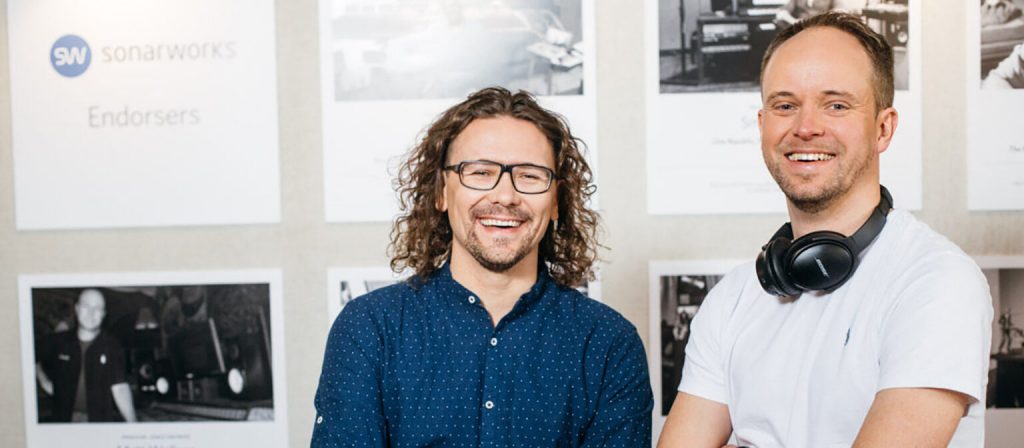 Latvian Sonarworks raises 5.1 million euros to bolster market expansion
Riga-based next-generation audio application producer Sonarworks has closed a 5.1 million euros (6 million US dollars) funding round.
Founded in 2012, initially as a professional audio space, Sonarworks made a splash in 2015 with their Reference 3 product suite.
In 2020, the company launched SoundID, a machine learning app that takes a new approach to determine what music should sound like on a device. Moving away from the one-size-fits-all paradigm, SoundID creates a customised sound profile based on a simple hearing ability test. Equipment producers such as Gateway, Drop, and Monoprice have taken notice.
"Karma Ventures has backed Sonarworks since they made their first steps towards the consumer electronics market. The progress with partners has been impressive and the signed licensing agreements clearly show that the industry has now really caught on with the personalised audio trend for which Sonarworks has the best solution in the market," commented Karma Ventures' Kristjan Laanemaa.
The newest round was led by Almaz Capital, with participation from Karma Ventures, Trind Ventures, Proks Capital, Smart Growth VC, Wiser Financial Advisors, and angel investors Cesar Lamschtein and Victor Yun.
With the new financial injection, Sonarworks plans to expand its licensing operations and expand deeper into the United States market and take on Asia.
---
Polish VC OTB Ventures launches 50.5 million euro growth fund targeting CEE start-ups
Warsaw-based OTB Ventures have announced a new growth fund targeting start-ups in the CEE region. Through this fund totalling 50.5 million euros, the VC firm plans many follow-up investments in its portfolio companies.
Founded in 2017 by Adam Niewiński and Marcin Hejka, OTB has raised 160 million US dollars (135.5 million euros).
"OTB Ventures today takes a significant step forward on our mission of enabling the start-up ecosystem of Central and Eastern Europe to achieve its global potential," says Hejka.
Recent investments from OTB include participation in the Draper Esprit led 60 million US dollars (50.8 million euros) Series B funding round of FintechOS, Series C participation in Finnish spacetech ICEEYE, Shanghai-based, Poland-founded Cosmose, New York-based SpaceKnow, San Francisco-based Scalarr, Singapore-based Silent Eight, London-based Ondato, Bratislava-based Minit, and Amsterdam-based Segron.
Main photo: Photo by Norma Mortenson from Pexels
---
Unlike many news and information platforms, Emerging Europe is free to read, and always will be. There is no paywall here. We are independent, not affiliated with nor representing any political party or business organisation. We want the very best for emerging Europe, nothing more, nothing less. Your support will help us continue to spread the word about this amazing region.
You can contribute here. Thank you.