Emerging Europe's start-up scene is thriving: new money is pouring into the market all the time. To keep you up to date with the latest investments, innovations, movers and shakers, each Monday Emerging Europe brings you a handy round-up of the region's start-ups which closed financing rounds over the previous seven days.
---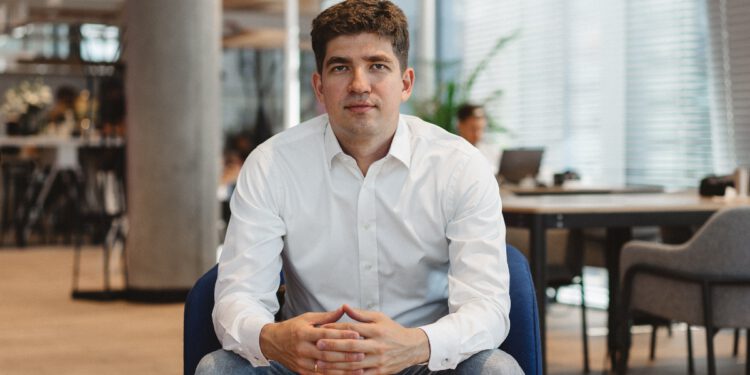 Poland's SonarHome raises 5.6 million euros to disrupt CEE real estate market
Warsaw-based realtech start-up SonarHome has raised 5.6 million euros in a debt and equity round.
SonarHome aims to change the way people buy and sell homes in Central and Eastern Europe by introducing what they call the iBuying service to the market. Using its platform, users can quickly and safely sell an apartment or house in just a few days.
Founded in 2018 by Mateusz Romanowski, the start-up's goal is to alleviate the complexity and stressfulness of the secondary real estate market. SonarHome is an end-to-end residential real estate market that operates in Warsaw and 50 other Polish cities.
The company uses its technology to estimate the value of the property, then purchases it and pays the seller in cash. This way, the company claims, the sale process is drastically shortened — from the standard several months to just a few days.
"Real estate markets in Central Europe have been going through rapid changes, but it is still difficult for homeowners to sell their properties on the secondary market. Sellers often don't even know the real value of their real estate. We want to level the playing field and make the whole process easier," explains Romanowski.
"SonarHome empowers homeowners with a free home value estimator, helps them to find the buyer on the free market, and in some cases even buys their properties for cash, at fair market prices."
To date, the company has participated in over 160 transactions. With the new funds, SonarHome plans to further develop its automated real estate valuation tech, using AI and machine learning while also expanding to other cities in the CEE region such as Budapest, Bucharest, Bratislava, and Prague.
---

London-based cryptocurrency rewards platform Celsius acquires part of Belgrade-based MVP Workshop
Industry-leading crypto rewards platform Celsius has announced it has acquired a development division of the Belgrade-based MVP Workshop — a start-up studio for blockchain product development.
Following the acquisition, around fifty of MVP Workshop's engineers will join Celsius and form a Belgrade-based product development centre. According to the company's press release, Celsius and MVP will work together to identify synergies and opportunities under the leadership of Nuke Goldstein, CTO of Celsius and Ivan Bjelajac, former CEO of MVP Workshop, and now the manager of the Celsius development centre in Belgrade.
"We have been working together since day one and we believe that this next step in our collaboration is the right next step in our partnership," says Ivan Bjelajac, manager of the Celsius development centre in Belgrade. "This merger will allow MVP Workshop employees who have been working on the project for more than three years to become an integral part of a leading blockchain finance company that shares our values. This will help us scale in the long run, and I am very thankful to Celsius for the journey we had this far, and for the one that lies ahead."
---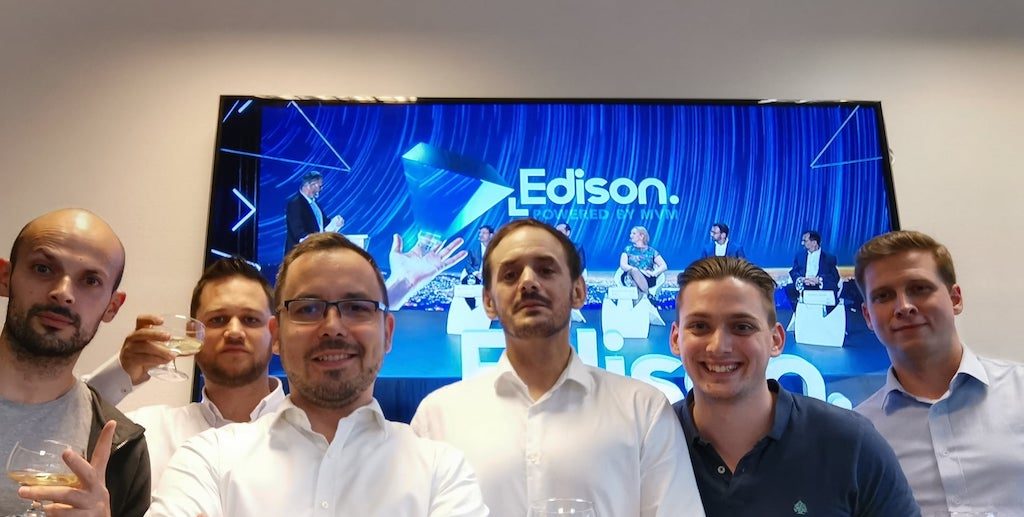 Hungarian LabShare wins MVM Edison start-up event
Hungarian start-up LabShare, a B2B platform that connects accredited testing laboratories with product developers requiring validation tests, has been named winner of the scale-up category at the fifth MVM Edison start-up contest.
The contest was hosted by Hungarian energy company MVM and its incubator house Smart Future Lab.
LabShare won the award on the strength of its innovative concept to foster international collaboration of laboratories while at the same time saving its users money, time, and environmental costs.
"We launched our service at the end of last year, so it's still a fresh concept," says Levente Bakos, the CEO of LabShare.
As he explains, LabShare is similar to accommodation booking websites, except that in this case manufacturers are being connected to accredited laboratories who can carry out the required validations tests with a focus on the consumer electronics and automotive industries.
"Before introducing certain products to the market, be they phones, hairdryers, the appliances of self-driving cars or any other equipment, we need to assure they comply with the applicable laws and quality standards relating to a particular region," Bakos explains.
LabShare aims to solve the many logistical challenges involved in the testing process, from the significant extra costs of shipping parts across the globe to labs being overbooked or on the other hand under-utilised.
Developers using the start-up's platform can choose between labs according to their preferences and in the process cut costs and also reduce their carbon footprint through optimal use of capacities.
"LabShare's 'one-stop-shop' concept makes Google searches unnecessary since all the required information is stored in one place, making it easy for developers to compare, select and contact labs on the very same platform. Labs, on the other hand, become easier to find and gain more clients. It's a win-win situation," Bakos concludes.
---
Unlike many news and information platforms, Emerging Europe is free to read, and always will be. There is no paywall here. We are independent, not affiliated with nor representing any political party or business organisation. We want the very best for emerging Europe, nothing more, nothing less. Your support will help us continue to spread the word about this amazing region.
You can contribute here. Thank you.