A new international project looking at the impact of alcohol control policies on morbidity and mortality in the Baltic states could provide vital clues for identifying best practices to help lower alcohol consumption and associated health risks.
Funded by the US National Institute on Alcohol Abuse and Alcoholism (NIAAA), the project has been launched to investigate the effects of alcohol market regulations implemented in the three Baltic states of Lithuania, Latvia and Estonia. The research, backed by the World Health Organisation (WHO), could ultimately benefit the whole of Europe.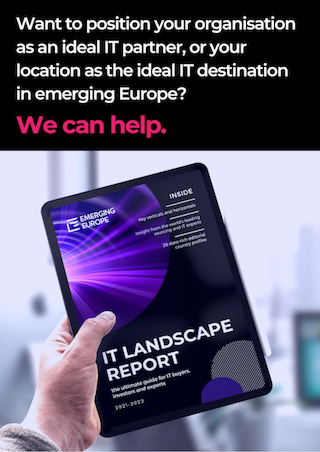 The WHO's European region has the highest levels of alcohol consumption in the world, with almost 10 litres of pure alcohol per capita being consumed each year. Europe also has the highest rate of alcohol-use disorders and the lowest share of people abstaining from alcohol.
As of 2016, 10 per cent of all deaths that occurred in the region were attributed to alcohol. The same year the Baltic states were found to have some of the heaviest drinking rates of anywhere in the world. Average per capita pure alcohol consumption rates totaled 15 litres in Lithuania, 12.9 litres in Latvia and 11.6 liters in Estonia. When only current drinkers (those who had consumed alcohol within the past 12 months) were taken into account, the numbers were even higher: 18.9 litres in Lithuania, 17.2 in Latvia and 15.9 litres in Estonia.
The NIAAA has awarded a grant of nearly two million US dollars for the WHO-backed research project to gather alcohol and health statistics and compare their trends against the backdrop of alcohol control practices put in place in the Baltic states over the last decade. Special focus will fall upon Lithuanian policies from 2016 to 2018 – these included important changes in alcohol consumption and the implementation of cost-effective alcohol policies in the country.
Lithuania's experience is at the centre of the research for a specific reason. Its actions to control alcohol consumption can be called a 'natural experiment' with a wide range of measures implemented over a short period of time.
In 2008-09 Lithuania introduced a series of WHO best practice policies – cost-effective interventions to reduce alcohol consumption and associated harms. The interventions consisted of increasing the price of alcoholic beverages, reducing their availability (such as limiting the times at which they can be purchased) and limiting alcohol advertising.
The second overhaul of alcohol control policies came in 2014. In the years which followed, new measures included a ban on alcohol sales in petrol stations, a major increase in excise tax and other WHO-recommended fiscal regulations.
"Research on alcohol policy is developing fast. While we know that policies such as raising prices and taxes, and restricting marketing and availability are effective in reducing alcohol consumption, we must deepen our knowledge regarding what will also work with regards to neighbouring countries, and what levels of health and economic gains can be achieved," says Dr Hans Henri P. Kluge, WHO regional director for Europe.
"The findings of this newly-launched project will help policy-makers to understand how alcohol control policies are best implemented and enforced, as well as their impact on people's health. This practical approach is fundamental to the new European Programme of Work, United Action for Better Health in Europe," he adds.
The research is being led by experts from the Centre for Addiction and Mental Health in Canada and the Health Research Institute of the Lithuanian University of Health Sciences, in association with researchers and institutions from Latvia and Estonia. WHO Europe and its country offices in the Baltics are also contributing.
Some early results of the project have already been made public. For example, data shows that the Lithuanian tax increase on alcoholic beverages which entered into force in 2017 has had a positive impact on all-cause mortality. The policy resulted in 150 fewer deaths caused by alcohol the following year.
—
Unlike many news and information platforms, Emerging Europe is free to read, and always will be. There is no paywall here. We are independent, not affiliated with nor representing any political party or business organisation. We want the very best for emerging Europe, nothing more, nothing less. Your support will help us continue to spread the word about this amazing region.
You can contribute here. Thank you.