Restarting travel and tourism in the wake of the Covid-19 pandemic is the next headache facing governments across the emerging Europe region, particularly those in which tourism accounts for a large percentage of economic activity, such as Croatia, Montenegro, Albania, Bulgaria and Georgia.
The first initiative to kick start tourism actually comes from the Baltics, however, where the prime ministers of Latvia, Lithuania and Estonia last week agreed to open their borders to each others' citizens from May 15, creating a Baltic "travel bubble" within the European Union.
"It's a big step towards life as normal," Estonian Prime Minister Jüri Ratas wrote on Twitter.
The Baltic travel area will be first of its kind in the region, where most countries restricted entry to non-nationals and imposed quarantine on incoming travellers as the coronavirus spread across the continent.
Citizens of the three countries will be free to travel within the region, but anyone entering from outside will need to self-isolate for 14 days, said Lithuanian Prime Minister Saulius Skvernelis.
"We showed a good example by stating, very clearly, that only countries which successfully dealt with the situation can open themselves up," he added.
"I think we will keep to this principle when dealing with countries where the situation is very bad, which did not take measures to control the virus spread." In total, Estonia has recorded 61 deaths, Lithuania 50 and Latvia 18.
Poland and Finland could join the free travel bloc in the near future, added Skvernelis.
The European Commission has recommended that internal border controls between all member states should be lifted in a coordinated manner, once their virus situation converges sufficiently, the commission's office in Lithuania said.
Lithuania, Latvia and Estonia, all major trading partners, are also taking cautious steps to re-open their economies.
"This is a very important stimulus for regional tourism businesses. It will not get them back to where they were, but many jobs will be saved," said Zydre Gaveliene, head of a tourism lobby group in Lithuania.
There is now speculation that other groups of countries in the region could also create similar initiatives, such as Austria, Slovenia, Croatia and Bosnia, and Bulgaria, North Macedonia, Romania, Serbia and Greece. The Greek government is acutely aware that it may miss out on millions of visitors from Western Europe this summer, and is hoping that it will be able to attract tourists from other countries in the Balkans.
Croatian Tourism Minister Gari Cappelli said last week that there was "huge interest" in opening borders for tourists and that "intensive talks" were under way. No dates, however, have yet been put forward, although the minister said that most bookings for July and August remained valid, and that there had been "no major cancellations".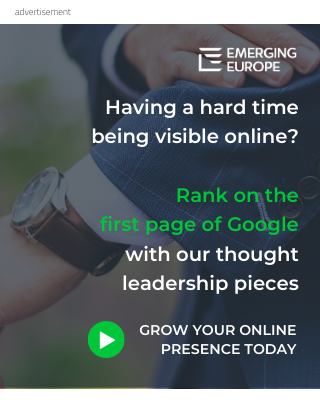 Domestic tourism in Bulgaria will resume on May 13, when the end of the state of emergency will allow Bulgarians to travel again, while Romania will allow limited internal travel, and the reopening of hotels, from May 15. Neither country has yet set a date for welcoming foreign travellers.
Georgia meanwhile has set a target date of July 1 to open its doors to foreign tourists, and has even come up with a slogan, Georgia: The Safe Destination, to attract foreign visitors.
"Before [Covid-19] the world knew us as a country with an ancient tradition for hospitality. Now the world will recognise us as a safe destination," says Georgian Economy Minister Natia Turnava. "We need to use this new competitive advantage that we have acquired in the fight against the pandemic."
Georgia has just 638 confirmed cases of Covid-19, and only 10 people have so far died of the virus. The country has the lowest number of deaths per capita in emerging Europe, and one of the lowest in the world. Romania, which looks set this week to become the first country in the region to report 1,000 deaths, now has the highest per capita death rate: 50 per one million inhabitants.
Belarus has the highest number of confirmed cases, 22,973, while Montenegro, which has reported no new positive tests over the past six days, now has just 25 active cases, and could become the first country in Europe – outside the Faroe Islands – to eradicate the virus.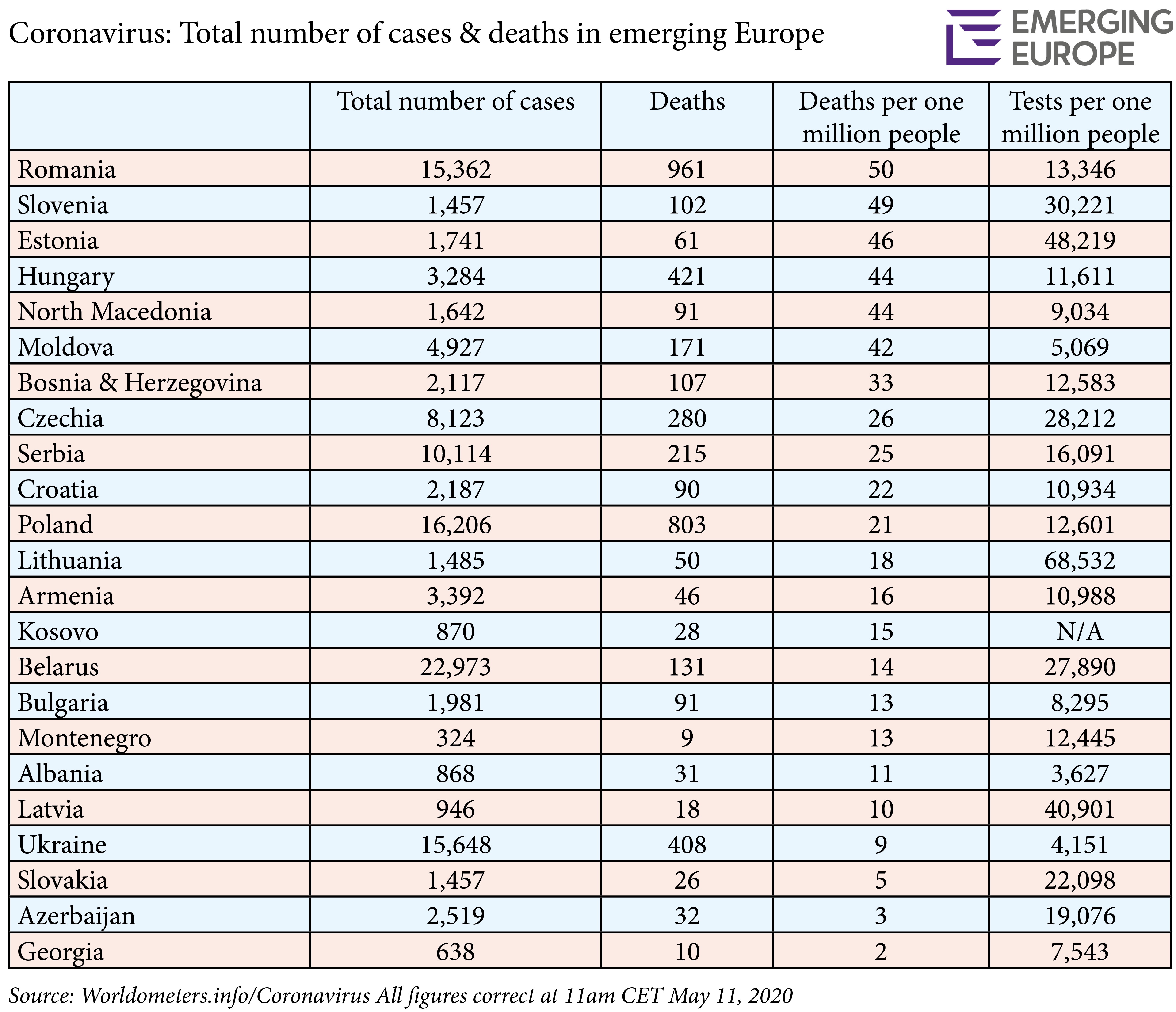 —
Unlike many news and information platforms, Emerging Europe is free to read, and always will be. There is no paywall here. We are independent, not affiliated with nor representing any political party or business organisation. We want the very best for emerging Europe, nothing more, nothing less. Your support will help us continue to spread the word about this amazing region.
You can contribute here. Thank you.